Given the title 'The Father of Future House' by his adoring fans, Tchami is one of the world's most popular DJs.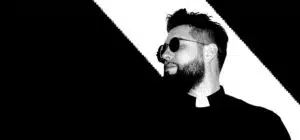 He is the founder of the world-famous CONFESSION Label, has over 515k SoundCloud followers, and 510 million+ total track plays.
Tchami changed the dance music scene forever with era-defining tracks including "Adieu," and "Promesses," (ft. Kaleem Taylor) — jaw-dropping remixes such as "Go Deep" by Janet Jackson and "Afterlife," (Alesia remix) — and game-changing albums, such as Year Zero.
He has toured with superstars like Skrillex and Diplo, and has performed at music festivals such as Ultra, Coachella, EDC, Tomorrowland, Hard Summer, multiple iterations of Lollapalooza (US, Paris, Brazil), and Creamfields to name a few.
Alongside his friends and partners — DJ Snake, Malaa and Mercer — known as the Pardon My French group, he's helping to push dance music forward via the Future House Movement.
Tchami even caught the eye of pop-icon Lady Gaga, who enlisted him to co-produce her latest album Chromatica. He is credited for working on multiple singles from the album, including her very first release "Stupid Love."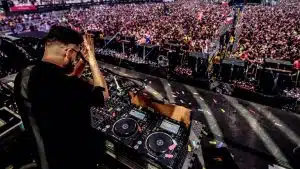 AND NOW, FOR THE FIRST TIME EVER…
Tchami blesses the world with his first & only sample pack 一 exclusively for Unison!
If you desire to produce professional-sounding house/deep house tracks that get you to the main stage… The brand new Unison Artist Series – Tchami "Eternal Sounds" is definitely for you.
He has included all his brand new signature sounds he's been stashing up over his entire career for you to incorporate in your very own tracks.
YOU WILL HAVE EXCLUSIVE ACCESS TO:
Deep basses

Signature synths

Perfect drum/melody loops

Punchy kicks

Crisp claps

Tight snares

Groovy hi-hats

Unique FX

Bonus MIDI basslines & more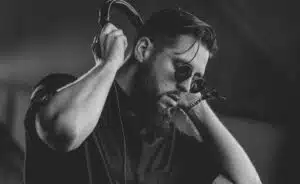 » All exported directly from his personal arsenal!
You will be able to collaborate with Tchami firsthand through the 'eternal' power of his sounds. It seems too good to be true, I know, but we guarantee there are no catches.
Tchami wears a clerical collar when performing, and includes visuals such as an altar and stained glass windows.
This is not for religious reasons, but rather to provide his crowds with a spiritual experience 一 one capable of moving audiences and leaving them with a feeling of deep, soulful bliss.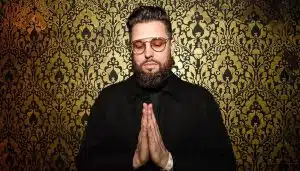 In an interview, he explained 'My [his] message is being spiritual, and I think my music is all about that too'
And now, with these exclusive samples, chosen and refined by our team at Unison and the legend himself, you too can move your listeners with the same 'eternal' bliss, while absolutely blowing their minds in the process.
This pack is an absolute must-have if you want to create professional-quality house/deep house tracks that are guaranteed to get the dancefloor hyped.
THE PACK INCLUDES:
32x Bass Loops (+ All Matching MIDI)

47x Bass Shots

28x Claps

12x Cymbals & Rides

11x Drum Fills

20x Full Drum Loops (+ All Matching Stems – 128 Loops Total)

20x FX

36x Hi-Hats

25x Kicks

13x Misc.

30x Percs

29x Snares

25x Synth Loops (+ All Matching MIDI)

25x Synth Shots

29x Bonus MID

I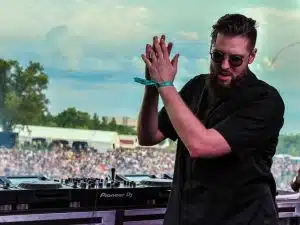 Download Tchami's first & only sample pack now to access the Eternal power of his signature sounds, now!