The question on everyone's minds lately is…
WHO IS MALAA?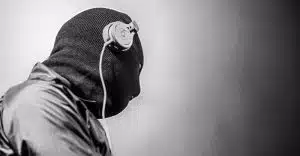 Ever since his debut Illicit EP was released in 2016 and his massive single 'Notorious' dropped shortly after, Malaa has been making massive waves.
MALAA is the co-founder of Confession Label, has over 200k Soundcloud followers and 102 million+ total track plays.
Along with his steady flow of releases, Illegal Mixtapes, and No Redemption EP (Tchami x Malaa) 一 Malaa is well known for remixes including "Oh Me Oh My" (feat. Travis Scott, Migos & G4ish), "Mind" (feat. Kai) for Major Lazer, and Tchami's "Afterlife" (feat. Stacy Barthe).
Malaa tours extensively along with the Pardon My French crew and has performed alongside DJ Snake, Tchami, Rezz, Mercer, and more.
He plays in global festivals including Ultra Music Festivals, EDC, Holy Ship!, Creamfields, Breakaway, HARD Summer Music Festivals, Moonrise, and Spring Awakening.

AND NOW, FOR THE FIRST TIME EVER…
Malaa opens up his vault exclusively for Unison 一 to bless the world with his first & only sample pack!
You will get access to the 'illegal' power of his amazing signature sounds that he's been stacking up throughout his entire career, to use in your very own tracks. 
Chosen and refined by our team at Unison and Malaa himself, for only the very best, most mind-blowing selection.
Inside the pack, you'll find:
Club-shaking basses
Signature melodic loops
Crisp hi-hats
Smacking claps
Mind-blowing synths
Heart-thumping kicks
Dark MIDI melodies and basslines
Ear candy FX & much more.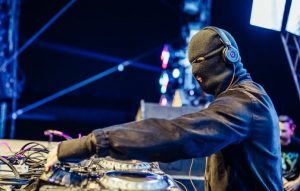 » All exported fresh from Malaa's personal projects!
You may not know the identity of this balaclava-wearing beat monster, although there are many different theories 一 but there's no better way to dive into the mind of a legend than through the infinite power of his music.
» You will get to collaborate with Malaa firsthand through his exclusive sounds, for some epic outcomes.
These sounds are an absolute must-have if you want to create professional-quality g-house/bass house tracks or EDM (and every sub-genre in between), guaranteed to blow the minds of your listeners.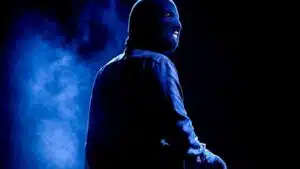 The pack's title 'Unison Artist Series – MALAA 'ILLEGAL PACK' is named perfectly, as it feels like you have access to something highly restricted.
But it's no joke, no gimmick, the myth himself is bringing you chart-topping sounds that will blow up on the dance floor, guaranteed.
The struggle when browsing through packs is always between MIDI or Audio loops/samples, and should I sacrifice quality for quantity?… 
With this 'illegal' pack, it's the best of both worlds.
» You aren't limited in any way, and there is certainly no lack of quality or quantity.
THE PACK INCLUDES:
30 Kicks

30 Claps

30 Snares

40 Hi-Hats

40 Percussion

20 Fills

25 Bass Loops

26 Bass One-Shots

36 Melodic Loops

49 Melodic One-Shots

30 FX

22 Misc. Sounds

41 MIDI Melodies & Basslines
Download MALAA's first & only sample pack to access the 'illegal' power of his signature sounds, now!