As beatmakers, we can all agree on one thing: Most sample packs are absolute trash.
They have all this hype and get everybody so excited.
Only to let them down with filler sounds, cookie-cutter loops, and horribly processed samples.
Here at Unison, we just couldn't continue seeing beatmakers invest in low-quality packs any longer… 
So we decided to create the only sample pack you'll ever need, designed specifically for beatmakers (of all genres).
And this time the hype is 100% real.
Our in-house team of professional producers and sound designers dedicated an entire year to creating the ultimate sample pack.
It contains the hottest sounds, guaranteed to skyrocket your beat sales.
Whether you're a beginner, intermediate or advanced, the results you'll achieve with the Unison Beatmaker Blueprint will absolutely blow you away.
Your competition will pale in comparison and you'll immediately start to get the recognition you so rightfully deserve.
The Unison Beatmaker Blueprint can help you:
Get your music on the top charts ✓
Catch the attention of, and work alongside top artists ✓
Destroy beat-block ✓
Create quality music that you're truly proud of ✓
Annihilate the competition ✓
And so much more…
The Unison Beatmaker Blueprint is compatible with all DAWs, so you don't have to worry about changing your personal workflow either.
You get the rare combination of quality and quantity, without sacrificing either one…
Which is nearly impossible to find.
Plus, it's super simple to use, and the setup couldn't be easier. 
Just download your copy of the Unison Beatmaker Blueprint, load it up into your DAW, and start producing placement-worthy beats instantly.
For a glimpse of what is possible with the Unison Beatmaker Blueprint, check out the video below.
DOWNLOAD THE UNISON BEATMAKER BLUEPRINT
The Unison Beatmaker Blueprint is so epic that you could potentially make a job-replacing income from beat-making if you play your cards right.
WHAT YOU'LL BE GETTING
Inside the Unison Beatmaker Blueprint, you'll get over 9,000 (13.4+GB) hit-worthy melody loops, individual samples, 808s, one-shots, FX, atmospheres, and more.
These are spread across the top 11 beat-making genres of today, including:
Dark & Aggressive 
UK drill
New Wave
Trap & Hip-Hop
West Coast
Latin
Pop
Sad & Emo
Lo-Fi & Alternative
R&B
West Coast & OG
Plus anything else you can think of. 
Everything is right at your fingertips with the Unison Beatmaker Blueprint.
You'll have all the tools needed to produce monster beats for any artist in the game, regardless of genre. 
And, since the ability to get creative on an individual level is super important to us, we've included all the loop stems as well. 
This way, you can have the freedom to go absolutely crazy and customize everything to match your unique style/taste.
The best part is, that everything is 100% royalty and copyright-free.
No catches, no gimmicks, just pure beat-making madness.
You can use them freely, and all the money earned from music created with the Unison Beatmaker Blueprint is all yours.
CREATE CHART-TOPPING MUSIC NOW
THE UNISON BEATMAKER BLUEPRINT CONTAINS
550 Melody Loops + Audio & MIDI Stems
360 Melodic One-Shots
220 Full Drum Loops + Audio Stems
1440 Individual Drum Samples
240 808s
220 Bass Loops + MIDI Stems
360 Bass One-Shots
420 Misc., Foley, FX & Atmos
At a combined value of over $1150.
You'll have everything you need to produce chart-topping hits in minutes with the Unison Beatmaker Blueprint.
They're all perfectly processed right out of the box for immediate use.
Plus, the variety and flexibility you'll be provided with are truly unmatched.
The Unison Beatmaker Blueprint is compatible with all DAWs including:
Ableton Live

FL Studio

Logic Pro

Pro Tools

Studio One

Cubase

Reaper

Reason

Cakewalk

Mixcraft

Bitwig Studio (on both Mac & PC)
The MIDI files work with and are playable by any virtual software instrument.
This includes Serum, Massive, Sylenth1, Kontakt, and all others.
Plus, we are so confident in the quality of this pack that we're offering a 60-day, money-back guarantee, so you're fully protected.
Try it out for a full 60 days.
If you're not completely satisfied, simply e-mail a member of our team ([email protected]) and we'll provide you with a full refund.
THAT'S NOT ALL: 5 EXCLUSIVE BONUSES
When you order the Unison Beatmaker Blueprint, you'll get 4 free exclusive bonuses:
1. $5,000 STUDIO GEAR (GIVEAWAY ENTRY)
10 lucky winners will receive 6 pairs of Yamaha HS8s and 4 Alesis V49 keyboards in order to celebrate this special launch…
And you could be one of them.
Winners are selected at random on May 1st.
They will be notified by email and announced inside the Unison Beatmaker Blueprint Facebook & Discord group, as well as our Instagram (@unisonaudio).
2. EXCLUSIVE FACEBOOK & DISCORD COMMUNITY
When you get the Unison Beatmaker Blueprint, you'll be joining an exclusive Facebook community full of motivated and ambitious beatmakers just like you.
You'll be able to network, collaborate, get feedback, share your accomplishments, and feel supported throughout your beat-making journey.
3. 77 BEAT-MIXING TRICKS (PDF)
You'll have access to 77 of our top beat-mixing tricks to make your beats sound professional and insanely powerful. 
Some of these tricks are even exclusive to Unison, so you'll be the first to incorporate them; talk about standing out.
With these easy-to-implement tips, you'll have everything you'll need to know in order to get super creative with the samples, loops & MIDI found within the Unison Beatmaker Blueprint. 
Your beats will be more polished and pristine than ever before, no doubt about it.
4. ADVANCED IMPLEMENTATION VIDEO TRAINING
Within this in-depth video training, Sep (Unison owner, CEO & producer with over 30 million plays) will show you the absolute best tips, tricks, and advanced techniques for using the Unison Beatmaker Blueprint.
This way you'll achieve the best results, get the most out of the pack, and be set up for success.
5. 92% OFF (LAUNCH DISCOUNT)
Yes, you read that right, a whopping 92% off.
This bonus is reserved for the first 2500 buyers, so make sure not to miss out.
You don't want to sleep on this opportunity and regret it later every time some other beat outperforms you and steals your sales, that's for sure.
CHECK OUT SOME DEMOS TO EXPERIENCE THE MAGIC
The Unison Beatmaker Blueprint contains sounds from the top beat-making genres of today.
Check out these examples to experience the true magic and quality of what you'll be getting:
Dark & Aggressive (Drake, 21 Savage, Young Thug)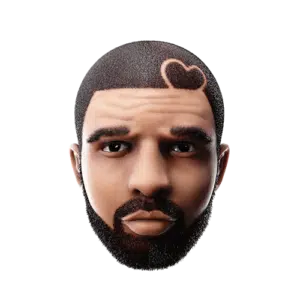 Sabretooth (160bpm)
Drill & UK (Pop Smoke, CJ, Stormzy)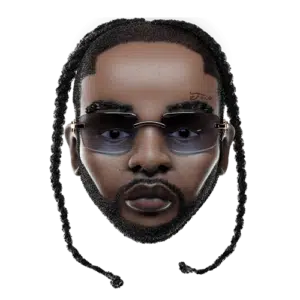 Ching (144bpm)
Latin (Bad Bunny, J Balvin, Maluma)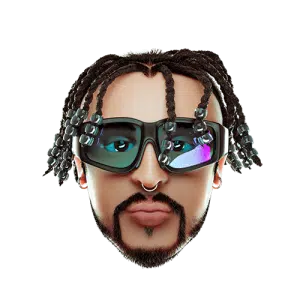 Chavo (127bpm)
Lo-Fi & Alternative (A$AP Rocky, J. Cole, Earl Sweatshirt)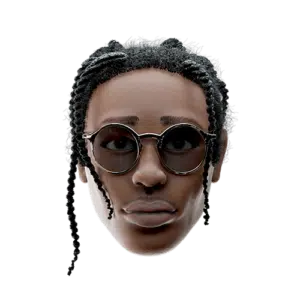 Lost (152bpm)
New Wave (Jack Harlow, DaBaby, Polo G)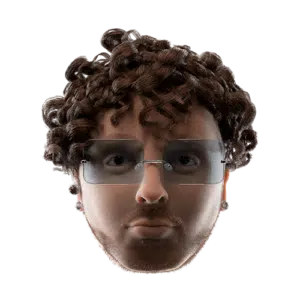 Icebox (184bpm)
Pop (Post Malone, Drake, The Weekend)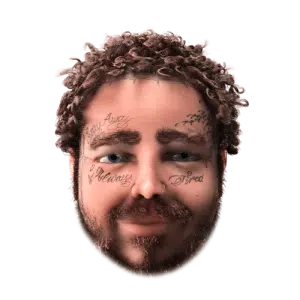 Gibson (192bpm)
Rage (Playboi Carti, Trippie Red, Cochise)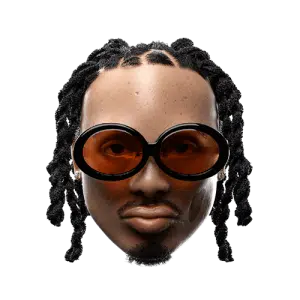 Angel (156bpm)
R&B (The Weekend, 6lack, Drake)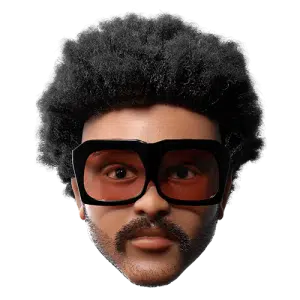 Homebody (125bpm)
Sad & Em0 (Iann Dior, Juice WRLD, Trevor Daniel)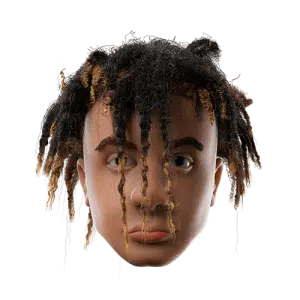 Daisy (168bpm)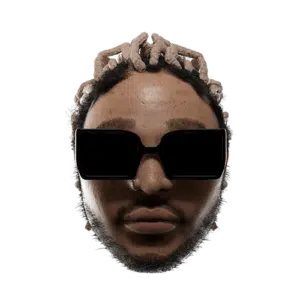 Beema (130bpm)
Westcoast & OG (The Game, Blueface, Snoop Dogg)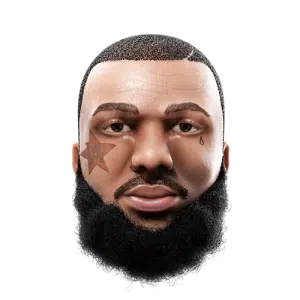 Daytons (104bpm)
The Unison Beatmaker Blueprint is:
Equipped With 9,000+ Samples, Loops & MIDIs (13.4GB)
​Spread Across The Top 11 Beat-making Genres
​Key Labeled & Perfectly Organized
Industry-Standard & ​100% Royalty-Free
​​Compatible With All DAWs & Works With Both Mac/PC (no installation required)
​​92% Off (Launch Discount)
Hands Down The Greatest Sample Pack Ever Created Specifically For Beatmakers
The Key To Producing Chart-Topping Hits 
Multi-platinum & Multi-grammy award-winning producers are already raving about the Unison Beatmaker Blueprint… check it out for yourself: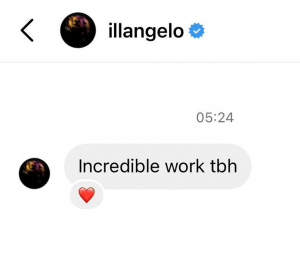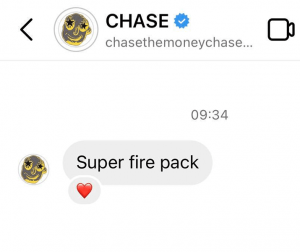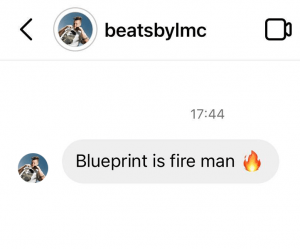 DOWNLOAD THE UNISON BEATMAKER BLUEPRINT NOW