Spotify is the world's biggest music platform by number of subscribers. 
It is available to music fans in over 175 countries, with over 165 million subscribers and, for you, potential listeners.
By putting your music on Spotify, you're greatly expanding your reach, and therefore enhancing your chances of getting discovered all across the globe. 
Uploading your music to Spotify isn't as straightforward as SoundCloud. It provides no 'upload' option. In turn, it might seem just a little overwhelming at first.
However, there's no need to worry, as we will be covering not only the most effective ways to upload content but how to get your music heard after you've uploaded as well.
PERFORMANCE-RIGHTS ORGANIZATIONS
Performance-rights organizations (PROs, for short) provide intermediary services between copyright holders and those who use and 'perform' copyrighted works.
PROs collect royalties for rights holders when their music is performed publicly 一 this can include anything from a live performance, to being played on the radio, TV, and streaming services like Spotify.
If you're not a member of one of these PROs, you could be missing out on a MAJOR income stream! Members range from composers, songwriters, publishers, producers, recording artists, and beyond. 
If you want to get royalties for your music being played publicly, you need to sign up to a PRO before anything else.
THE TOP 2 PROS IN THE USA
1. BMI (Broadcast Music, Inc.)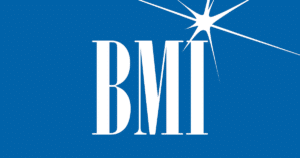 » The largest PRO in the US to date; over 900,000 members
» Free registration
» Pay 88% of their collections to members
» Payouts are split evenly 
BMI PERKS:
Access to different award shows

Chance to perform on BMI-branded stages

Offers songwriting camps, workshops, and showcases

Discount on music products, services, and for songwriters who belong to the Hall of Fame
2. ASCAP (American Society of Composers, Artists, and Publishers)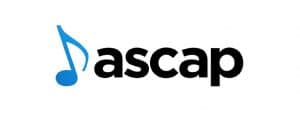 » The oldest PRO, launched in 1914
» Second-largest PRO in the US; home to more than 850,000 members at this time
» One-time $50 registration fee
» Pay 88% of collections to their members
» Payouts split evenly 
» Register all of your compositions online
ASCAP PERKS:
Membership in different music programs. Membership offers different discounts like health, dental, instrument, and life insurance as well

Discount on ASCAP web tools, marketing apps, and for songwriters who have the Hall of Fame membership

Access to the Create Music Expo in L.A. and different award shows

Offers song camps, showcases, workshops, and similar events

Their website is very easy to navigate
BOTH PROs OFFER:
» Pay royalties on a quarterly basis
» 50/50 split between the publisher and songwriter
» No recurring membership fee (BMI is free upon registration)
» 88% of the collection to the members
» You will receive payment for playing your own songs live
» Register your performance online
» Offer exclusive (discounted) deals and benefits
You will only be allowed to register your work with one PRO at a time to avoid conflicts of interest, and getting paid multiple times for the same performance.
All PROs offer similar features and services, so choosing one will be based on personal preference. Do some research to find which PRO works best for you and your specific needs. 
PREPARING YOUR MUSIC FOR SPOTIFY
When uploading your mixed and mastered tracks to a digital distribution service, there are a few things you need to know first, from the production side of things:
1. FILE COMPRESSION, BIT-DEPTH & SAMPLE RATES
Allowing Spotify (and all other streaming services) to change the file-type compression, sample rate, and bit depth can have a detrimental effect on your track.
File Compression

一 

data compression method in which the logical size of a file is reduced to save disk space for easier and faster transmission over a network or the internet.

Sample Rate

一

 the number of samples per second, measured in Hz (often kHz). When you work within your DAW you have a set sample rate for all the sounds you are hearing.

Bit-Depth

一

 The number of bits of information in each sample, directly corresponding to the resolution of each sample.
This is why you should optimize your track to meet that specific streaming services' standards before uploading. To do this, you need to use extremely high-quality file-type and bit/sample-rate conversion algorithms, such as Goodhertz and Izotope.
THE SUGGESTED UPLOADING FORMAT FOR SPOTIFY: 
.wav file

16-bit

Sample rate of 44.1 kHz
2. DYNAMIC PROCESSING: LIMITING & COMPRESSION
Dynamic range 一 the difference between the quietest and loudest values of any given signal, in this case: the final master (aka your song's audio file, as a whole).
Compression/Limiting

一 

used to reduce the dynamic range

, as too much is bad. A healthy dynamic range is synonymous with a perfect mix/master. 
However, these platforms require certain standards so, if not done properly beforehand, they will automatically apply their own form of dynamic processing, algorithmically. 
They apply this processing based not on the sound of your audio file as a whole, but rather on the statistics generated by it.
Spotify doesn't measure the actual dynamic range, but rather the average loudness level over time 一 referred to as LUFS [Loudness Unit Full Scale]. 
» The target value is -14 LUFS
LUFS is a standardized measurement of audio-loudness that factors human perception and electrical signals. This is the standard for all broadcast systems for cinema, TV, radio, and music streaming. 
This may seem confusing… but luckily, most metering plugins (including those stock variations that your DAW provides) will allow you to switch between standard dB-values and LUFS.
Mastering software programs, such as RX, WaveLab, and Sound Forge Pro will provide you with the precise stats in which to reach the target goal (in regards to Spotify's standards).
They provide you with all the information needed, such as the MAX Output Level and dynamic-range values, amongst other parameters. 
DIGITAL MUSIC DISTRIBUTION COMPANIES
Distributing your music across as many platforms as possible is key. In order to accomplish this, you must first choose a Digital Music Distribution Company.
Distribution services exist to get artists' music heard by audiences. They essentially serve as the middleman between artists and streaming platforms. 
As an artist or producer, digital distribution has become a must in order to reach all your potential fans and grow your presence in the music world. It not only helps you get heard by as many people as possible but assists you in getting paid as well.
5 QUESTIONS TO ASK YOURSELF
Choosing the right distribution service that matches your unique needs and goals is crucial. There are some important questions you should ask yourself prior to picking a Digital Distribution Service:
1. What would happen with my royalties?
Does this particular service take a cut?
If so, how much?
Do I have to pay to keep 100% royalties? 
2. Which platform best suits my needs for the future?
Does this company offer what I'm looking for?
Will they help me to reach my musical goals?
3. Do I want to just upload music to various platforms, or am I looking for more advanced services?
Will I need help with A&R Marketing? 
With promotion? 
Do I need additional Mastering services?
4. Do I want a completely free service, or do I have money to invest?
If I do invest, will it be worth it?
Do the free options offer what I'm looking for?
5. Have I researched this company extensively enough? 
Research is imperative! It will ensure you've made the best decision and help you from having regrets about your choice later on.
By picking the right one, It can help you grow as an artist/producer and reach a broader audience and potential clients! 
THE TOP 7 DIGITAL DISTRIBUTION COMPANIES
There is a wide variety of distributors to choose from, each offering unique services, features, and prices.
Some distributors are invite-only, but the majority have you fill out a form and wait for approval (usually 1-5 business days, on average). Upon approval of release, your tracks will be active online and your music will be 'live.'
They don't just upload to Spotify, but other streaming platforms as well. Getting your music heard across as many platforms as possible is key.
Here is a list of our top 7 Digital Music Distribution Services including a bonus, completely free provider: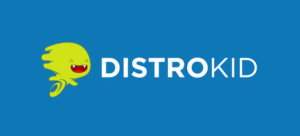 » One of the most popular and well-regarded music distribution companies around.
» You're able to submit as much music as you'd like for as long as you're subscribed.
» You keep 100% of the royalties you receive from streaming services.
» Creates a Hyperfollow page for your listeners to pre-save your music on Spotify.
» One of the first non-major distributors to sign a deal with TikTok, so you will have the opportunity to have your music featured in fan-generated videos worldwide.
» It gives you the ability to set up automatic royalty splits. This is great in cases where a group of people worked on a song and they each own a portion of the recording.
They also offer multiple plans, including:
Musician 一 $19.99 per year for unlimited uploads

Musician Plus 一 $35.99 per year

Label 一 $79.99 per year
DOWNSIDE TO THE SUBSCRIPTION-BASED METHOD: All of your music will be removed if you stop paying your yearly fee. Also, it can be hard to get responses when you inquire about an issue, as they use a ticketing system and don't always understand the problem at hand.  
One of the most cost-effective options.

» Proactive at helping artists tap into all revenue streams (including, more recently, sync for film & TV placements).
» More lucrative than other platforms is their one-time fees per release. This means no recurring annual costs! 
» Makes it easier for indie artists to get their songs registered with royalty-collecting societies via the platform.
» Takes 15% commission.
» Established artists can even receive advance pay.
» Prints your CDs or Vinyl of your music and even distributes them to stores around the world. Although not everyone may need this service, it's a nice option to have in case you do.
$9.95 per single. $29 per album. You can choose to upgrade a single from Standard to Pro for $20 & $40 per album.

» One of the oldest, most trusted distributors.
» Gives you access to Apple Music Trend Reports.
» TuneCore Aspire Program. This includes digital marketing and promotion support, dedicated project managers and industry pros, and greater opportunities for exposure.
» Offers 'Songwriter Services,' a program that will ensure you collect all of your songwriter's royalties.
» Sync & Master Licensing. TuneCore's team works globally to pitch artists' music for placements in film, TV, commercials, and video games.
» Takes a 20% cut of any commissions made.
» Helps with promotion & feedback, if desired.
» They charge a yearly fee on a per single or per album basis. So, the more music you have, the more you'll be paying each year and it adds up pretty quickly.
$9.99 per year per single. $29.99 per year per album, for the first year. Annual fees thereafter for albums are $49.99.
4. AWAL [Artists Without A Label]

» Doesn't only help you distribute your music but helps you with other resources like A&R and marketing as well.
» Playlist promotion is also provided, upon acceptance.
» More of a Label Service Company than (only) a distribution service.
Provides everything, including: 
Distribution to DSP's

Advanced royalty calculation

Worldwide marketing handled by dedicated teams

DSP playlist campaigns

Sync licensing and funding
Doesn't charge any upfront or annual fees. Instead, they simply take a 15% share of revenue that they collect for you. You keep 85%.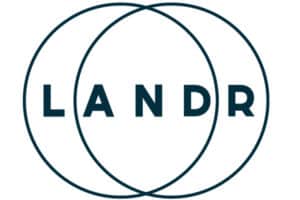 » Offers mastering services to help you refine your music for distribution.
» Preferred partner with Spotify and Apple Music.
» Great promotional tools.
» Lets you keep 100% of your royalties, forever.
» Has an academy that teaches about music promotion, mixing, and mastering.
» Launched a new pricing tier called the 'All-Access Pass' which allows users to get all of the streaming services from LANDR in one.
Their best deal costs $9.99 per month for the first 6 months & $14.99 per month afterward.
INCLUDES: 
Three .wav masters per month

Access to samples with 20 credits per month

Unlimited distribution

Access to their music collaboration software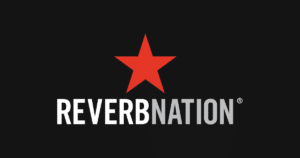 » If you're just starting out as an artist and don't have any sort of online presence, ReverbNation is a great option and will help you build everything in one place.
» With a premium membership, you're granted two music distribution packages and a wide variety of other artist tools
INCLUDING: 
A website with a custom domain

An EPK (electronic press kit)

E-mail list services

Tools to help you find gigs, other industry opportunities and a lot more.
» Select Package deal.
» It only allows you to distribute your music to six streaming platforms, but charges significantly less than other options out there.
» Great for artists who don't feel the need to have their music on every streaming service and just want to focus on the key industry players.
$9 USD per album, per year and $1 USD per single, per year.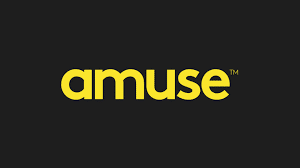 » The only major company that allows you to distribute your music for free while keeping 100% of the profits.
» Potential to get signed to their label.
» Another interesting feature of Amuse is that they are the only major music distribution company that allows you to submit music from an app on your phone.
» Includes a Fast Forward feature, which predicts how well songs are likely to perform, based on their current streaming activity.
» Royalty Splits.
» The ability to invite your team to your profile.
Boost is $24.99 per year, Pro is $59.99 per year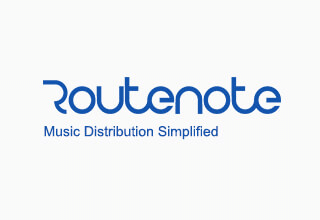 » Allows you to keep 85% of your proceeds. If you want 100%, there will be a small fee involved. This option is great for more established artists with sufficient streams and sales.
» Lossless audio uploads.
» Great for smaller artists building an audience.
» Free ISRC (international standard recording code) and UPCs (universal product codes) generated with each release.
» Access to detailed statistics; how many streams, downloads, and revenue you earned on each release, from each platform.
» Free to leave and switch providers any time.
Fanlinks

一 

holds links to everywhere your music is posted online in one handy URL.
Pre-saves

一 make sure you set the release date at least 2 weeks in the future; set it even further to maximize promotion opportunities and anticipation.

Content Unlocks

一 allows artists to get creative with a gift for their fans in exchange for their engagement and following.
GETTING YOUR MUSIC HEARD AFTER IT'S UPLOADED
Now that you've asked yourself the right questions, and done a little research, here are the best tips to help you get your music heard after it has been uploaded…
» Allows you to customize your artist page on Spotify. This includes things like photos, a bio, and upcoming concerts.
» Gives you access to a whole range of tools that you wouldn't be able to access otherwise. This includes the ability to submit to playlists or access analytic tools that show you just how many plays you've been getting on Spotify, where they're coming from, and much more.
» Gives your account a blue "Verified Artist" checkmark. This will add an extra touch of legitimacy to your Spotify profile.
» With a verified Spotify for Artists account, you can go through Spotify's formal (and free) process to submit your unreleased song(s) for playlist consideration.
Regardless of whether your song gets selected for an editorial playlist, submitting the form guarantees that it'll get added to all of your followers' Release Radar playlists, which in turn sends positive signals to the algorithm. 
» Pitch your song as early as possible, so the editors have a chance to listen.
» High production value is key.
» Don't leave any part of your submission form blank!
» If there's an interesting story about you, your music, or your musical journey, include it.
Spotify's playlist editors quote " The music is key but context is also extremely helpful to us." 
They love when artists include any press, music video plans, release schedules, and promotions, as well as the social media accounts linked in your artist profile.
2. UPLOAD CONSISTENTLY

 
» Make a schedule & stick to it. 
» Don't release everything at once. Give your fans something to look forward to.
» Promote on social media & your personal websites. Cross-promotion is always beneficial. 
3. SUBMIT TO SPOTIFY CURATED PLAYLISTS
» Playlists are HUGE in increasing the number of streams you get.
» Responsible for about a third of all listening time on the platform. Half of those listens come from algorithmic playlists. 
» You can submit songs for consideration through the Spotify for Artists platform if you do so seven days before a song's release.
» Don't submit unreleased material, of course. Only submit music that has been actually released, can be listened to, and can be also added to a playlist if it fits.
» Don't spam or re-send submissions that have been explicitly turned down before.
4. APPROACH INDEPENDENT PLAYLIST CURATORS
» There are services out there such as SubmitHub, Daily Playlists and Playlist Push that act as a middleman; connecting artists to curators.
» An even more effective method is to find out which 'notable curators' are in your specific genre, how they prefer to be approached, and try your luck with that.
» One of the most effective ways to get more plays. 
» Write a compelling, personalized pitch for each curator.
5. MAKE YOUR OWN PLAYLISTS 
» Be sure to find a way to work in your own music so that it gets streamed every time someone listens to your playlist.
» Spotify recommends aiming for about 25 songs, but no more than 100.
» Start simple (and searchable) with a genre, mood, or activity theme. 
» You can even collaborate on playlists with other artists/producers. This will multiply your efforts and reach, by cross-promoting it to each other's audiences. Win-win!
6. UTILIZE SPOTIFY PRE-SAVES
» Pre-saving is similar to a digital pre-order, except instead of pledging to buy your song when it drops, they're pledging to put it in their library.
» Users can save one song, or an entire album to their queue before it's released.
» Increases your chances of being on listeners' algorithmic playlists (which is key).
» Allows individuals (and businesses) to create the audio advertisements that play in between songs on users with free subscriptions. 
» This is an amazing technique to directly reach your target demographic in a place they can easily access your music.
DOWNSIDE: extremely costly. However, if you're looking to invest in advertisements, this is a great place to look.
TIP FROM A MULTI-GRAMMY AWARD-WINNING & PLATINUM PRODUCER
Make sure to input all of the correct information on each respective album and song. 
INCLUDING:
Co-artist(s), features, producer(s)

Mixing and mastering engineers

Publisher(s)

Copywriter info

Correct images in the 'services preferred' format

Resolution
On the flip side, if you're featured on anybody else's track, make sure you get credited as well. 
Now, the trick from an unnamed (per request) multi-grammy award-winning and platinum producer is this:
» List your name for each individual job you performed personally going beyond just the producer, engineer, and featured artist. 
This includes the keyboard player, programmer, drummer, and any other task you've performed on the track and considered an 'official role' that can be credited.
» You will be able to milk more out of your royalties this way. It may only be a fraction of a penny, but if done correctly and often, it can really add up!
FINAL THOUGHTS
Getting your music heard through streaming services such as Spotify is not only beneficial but, in this day and age, it's vital.
Once you get registered with a PRO, choose your digital distribution service, and set up your tracks based on Spotify's standards, it's super easy!
To be able to upload your tracks even faster, the key is having professional-sounding samples from the start. Check out our FREE Sample packs, such as our Unison Essential Drum Loops and Unison Essential Melody Loops.
They are designed to get you better results than most paid products you'll find elsewhere, and will instantly level up your sample game and make your tracks insanely addictive.
When people run across them on Spotify, there's no way they will skip it!
Until next time…