Uploading your music to Spotify (the top streaming platform) can be a game-changer.
It can help you broadcast your tracks to millions of listeners worldwide and help you reach new heights in your career.
But, to make the most of this opportunity, you'll need to know how to upload music to Spotify like a pro 一 from preparing your music files to promoting your tracks once they're live on the platform.
Today, we'll walk you through every step of the process, sharing valuable tips, expert techniques, and insider secrets to ensure your music stands out from the crowd.
We'll cover everything from choosing a music distributor to syncing local files across devices and leveraging Spotify's algorithm to boost your music's visibility.
By the time you finish reading, you'll be well-equipped to conquer the world of Spotify and kickstart your music career like never before.
Preparing Your Music For Spotify
Quality is key when it comes to providing an excellent listening experience on Spotify.
To ensure your music meets the platform's requirements:
1. Use high-quality formats such as FLAC (recommended), with a bitrate of 320kbps, 160kbps, or 24kbps.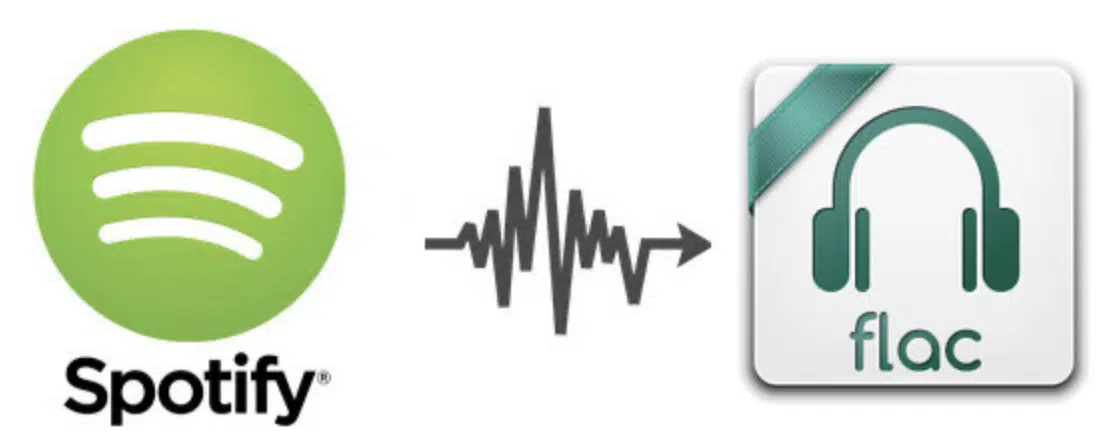 2. Make sure your music has a sample rate of 44.1 kHz & is 16-bit or 24-bit.

Investing in professional mastering services will also help your tracks stand out among the competition.
Also, your cover art is the visual representation of your music on Spotify, so make it count.
A well-designed, eye-catching cover can draw in potential listeners and make a lasting impression.
Spotify recommends a minimum size of 750×750 pixels, with a square aspect ratio.
Don't hesitate to hire a professional designer to create a unique and memorable cover for your music.
How To Upload Music to Spotify: The Details Matter
Also, metadata is often overlooked but is crucial for your music's discoverability on Spotify.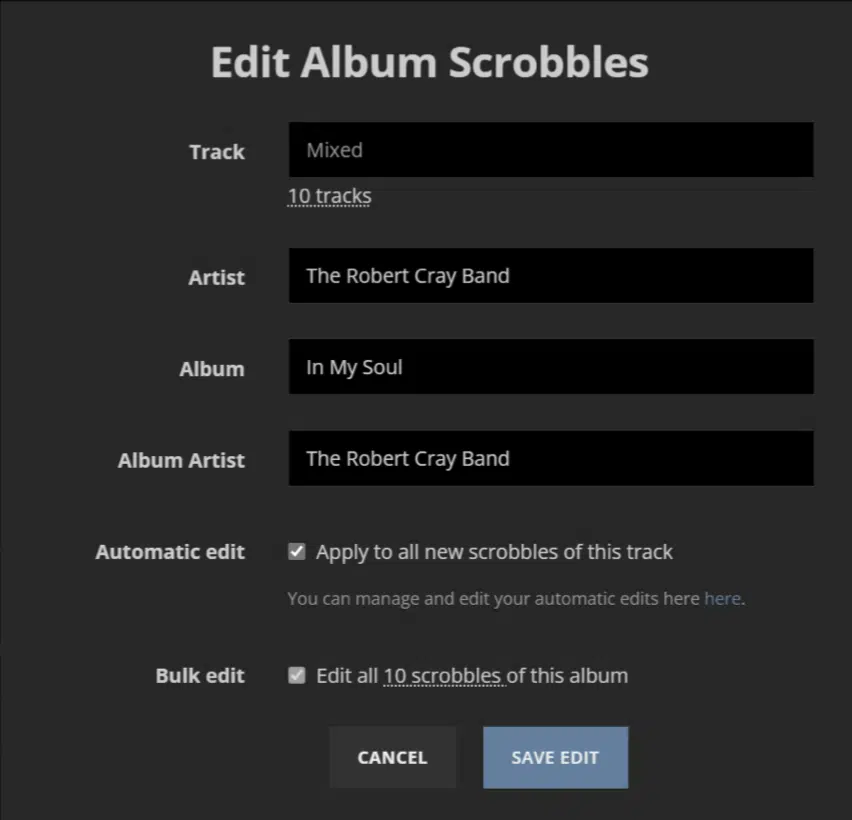 Accurate and complete metadata helps listeners find your music and ensures you get credited for your work.
Be thorough when inputting details such as:
Song title

✓

Artist name

✓

Album title

✓

Release date

✓

Genre

✓

Any relevant credits

✓
Taking the time to get this right will pay off in the long run, trust me.
Choosing a Digital Music Distributor
When you're figuring out how to upload music to Spotify, a digital music distributor is your gateway to getting your tracks heard.
They handle the distribution process, royalty collection, and sometimes even offer additional promotional tools.
The right distributor can make a significant difference when you're looking to make money as a producer and be successful, so it's essential to choose wisely.

A well-established distributor, CD Baby offers various pricing options and comprehensive services, including playlist pitching and sync licensing opportunities.
Their one-time fee structure means you keep 100% of your royalties when you submit your music places, but there is a higher upfront cost compared to other distributors.

Known for its affordability and fast distribution, DistroKid allows unlimited music uploads with a yearly membership fee.
They also offer additional services such as automatic revenue splits and cover song licensing.
However, they do have a yearly membership fee, so look into that.

With a yearly fee per album or single and no additional commission on royalties, TuneCore offers various promotional tools like social media management and playlist pitching.
AWAL (Artists Without A Label)

AWAL operates on an invitation-only basis, focusing on high-potential independent artists.
They offer a favorable 85/15 revenue split and provide personalized marketing and promotion support.
However, AWAL is not accessible to all artists, so you'll have to see if you qualify.
When choosing a digital music distributor, consider factors such as:
Cost
Distribution speed
Royalty collection
Promotional tools
Customer reviews, and testimonials
Ultimately, the best choice will depend on your specific needs and goals as a music producer.
How to Upload Music to Spotify using a Digital Music Distributor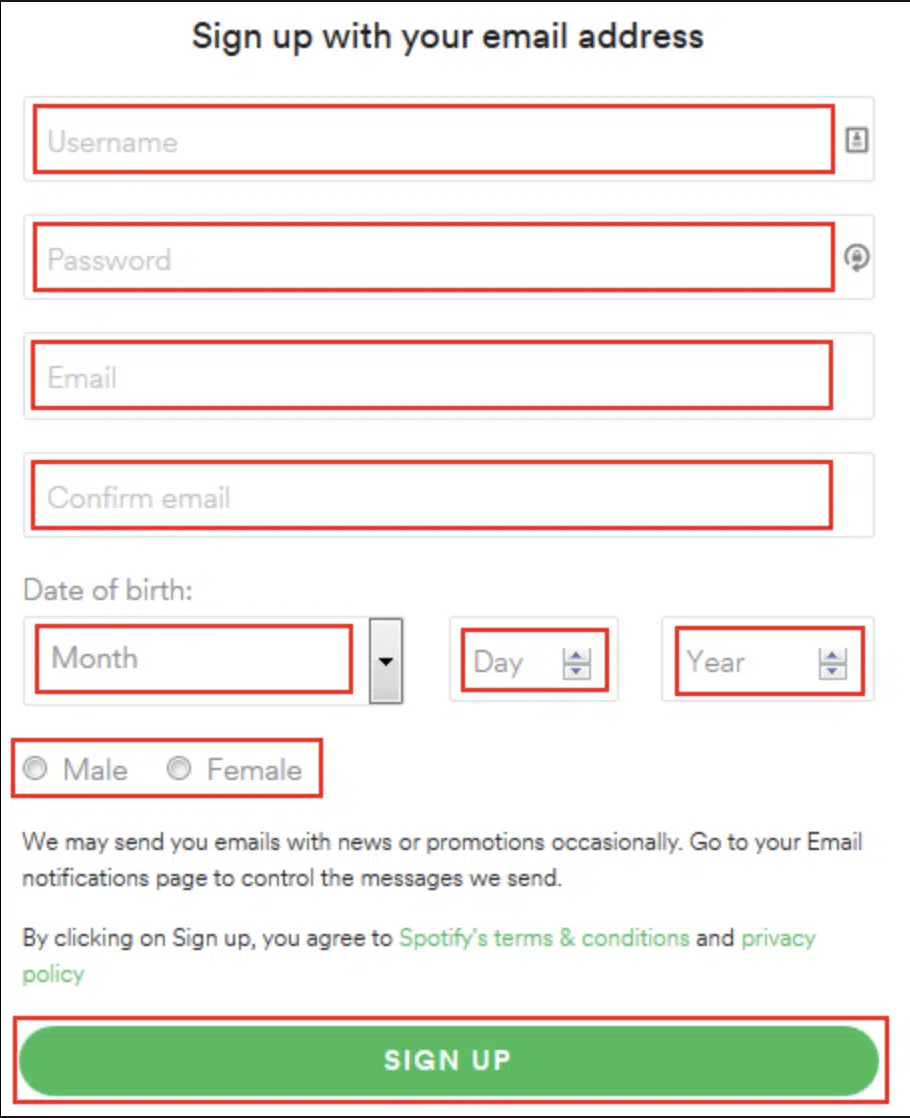 After selecting a digital music distributor, create an account by providing your personal information, payment details, and agreeing to their terms of service.
Keep in mind that each distributor will have its own onboarding process, so be prepared to follow their specific guidelines.
Upload your high-quality audio files, cover art, and input the necessary metadata.
Ensure all the information is accurate and complete.
Your distributor will review your submission, and if everything meets their requirements, they'll distribute your music to Spotify and other streaming platforms.

NOTE: Be aware that the review process can take time, so as you learn how to upload music to Spotify, plan accordingly to meet your desired release date.
Once your music is live on Spotify, monitor its performance using Spotify For Artists.
Use this information to make informed decisions about promoting your music and engaging with your audience.
How To Upload Music To Spotify Using the Spotify Desktop App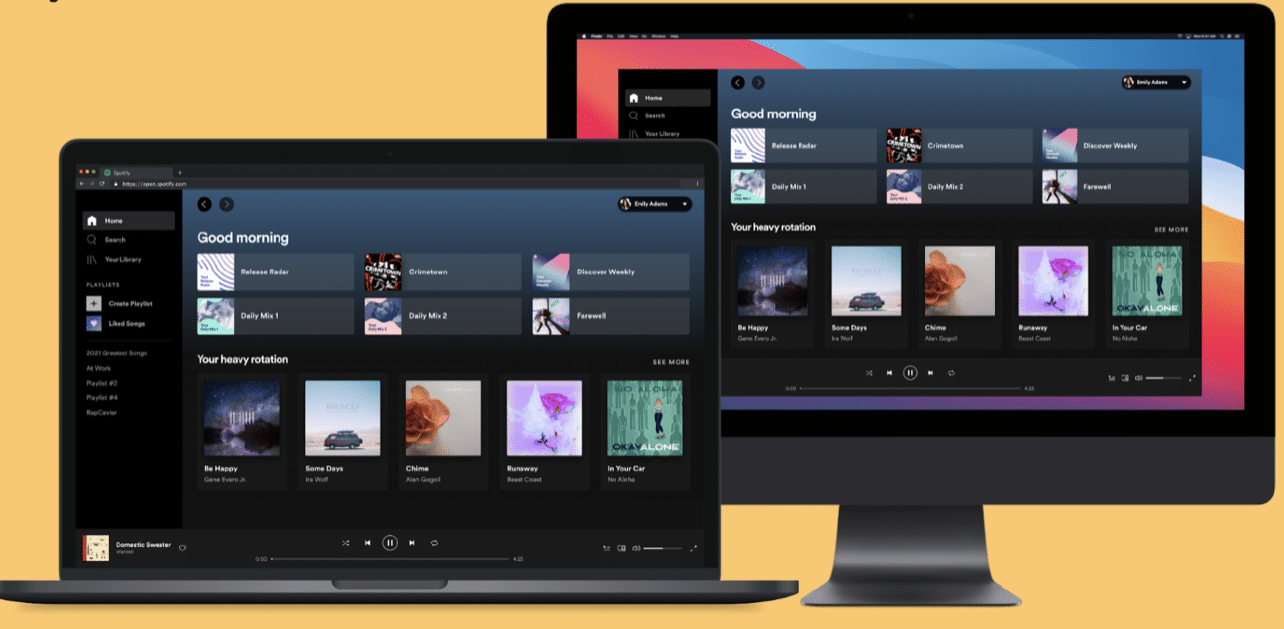 To add local files to your Spotify library on the desktop app, follow these steps:
Open the Spotify desktop app and log in to your Spotify Premium account.
Click Settings (the gear icon) in the top right corner.
Scroll down to the "Local Files" section and toggle it on.
Click "Add a Source" to select the local files folder containing your local music files.
Once added, your local files will appear in the "Local Files" playlist under "Your Library."
How To Upload Music To Spotify Using the Spotify Mobile App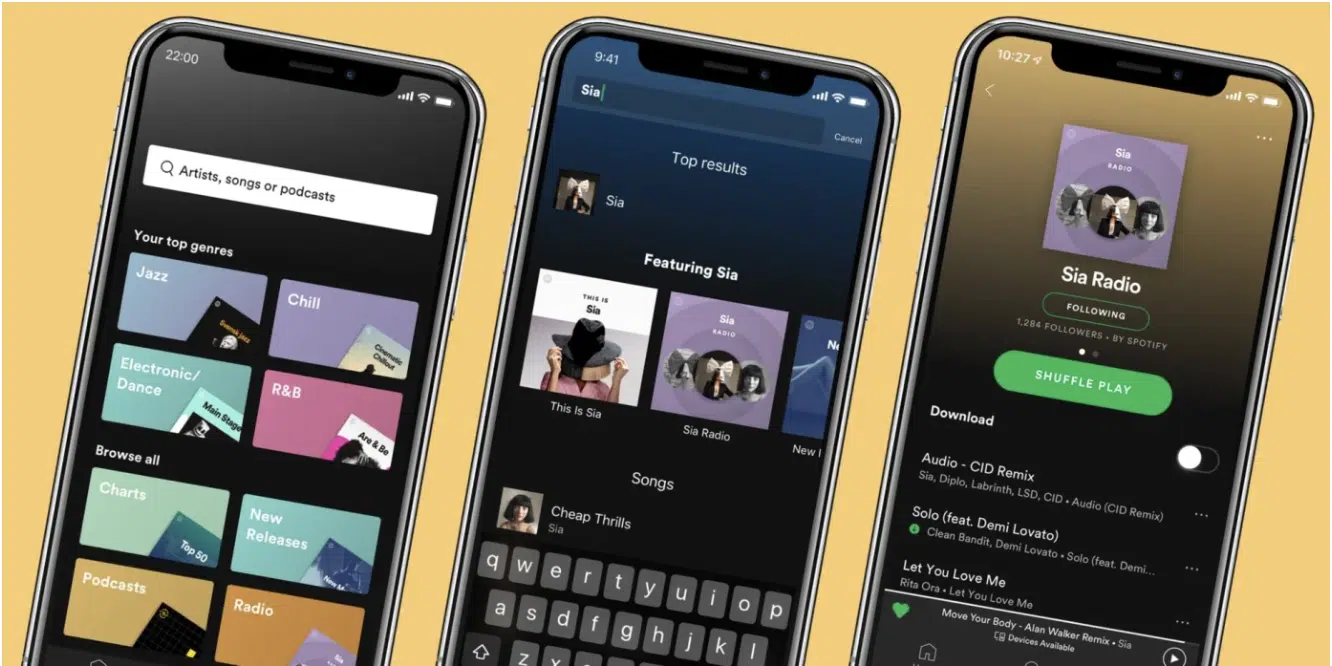 To access your local files on the Spotify mobile app, you'll first need to sync them from the desktop app to your mobile device.
Here's how:
Ensure both your desktop and mobile devices are connected to the same Wi-Fi network.
Open the Spotify mobile app and log in to your Spotify Premium account.
Navigate to the "Your Library" tab and find the "Local Files" playlist.
Enable the "Download" toggle to sync your local files to your mobile device.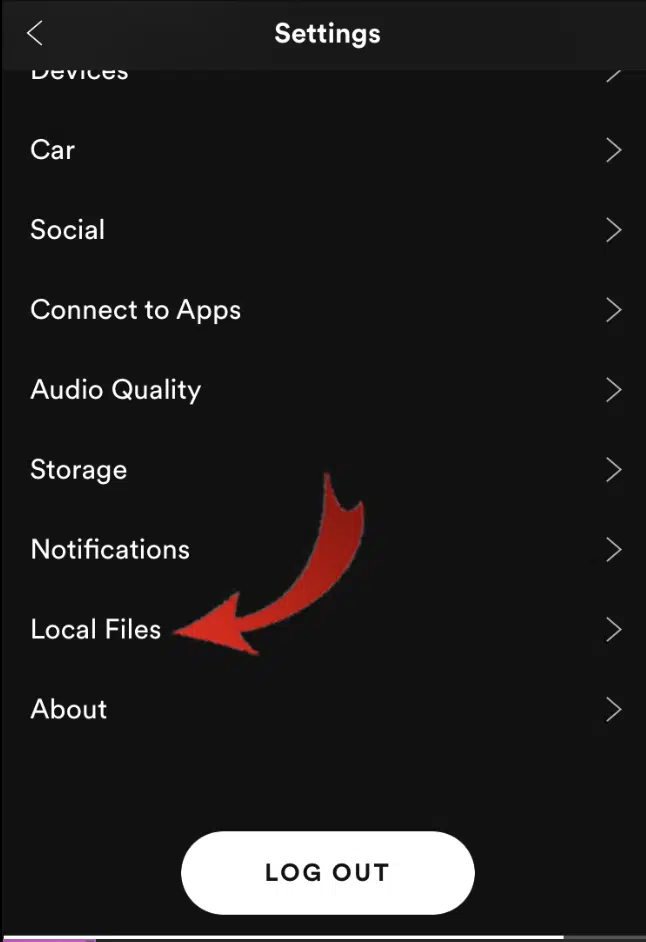 Organize your local files by creating custom playlists:
Click the "+" icon to create a new playlist.
Give your playlist a name and description.
Drag and drop your local files into the new playlist.
To sync local files across devices, ensure both your desktop and mobile devices are connected to the same Wi-Fi network.
This allows for seamless syncing and access to your local files on all connected devices.
On the Spotify mobile app, enable the local audio files option by following these steps:
Tap "Settings" (the gear icon) in the upper right corner.
Scroll down to the "Local Files" section and toggle it on.
Getting Your Music Heard After It's Uploaded
Learning how to upload your music to Spotify is the easy part, it's all about getting it heard after it's uploaded.
Utilize Spotify For Artists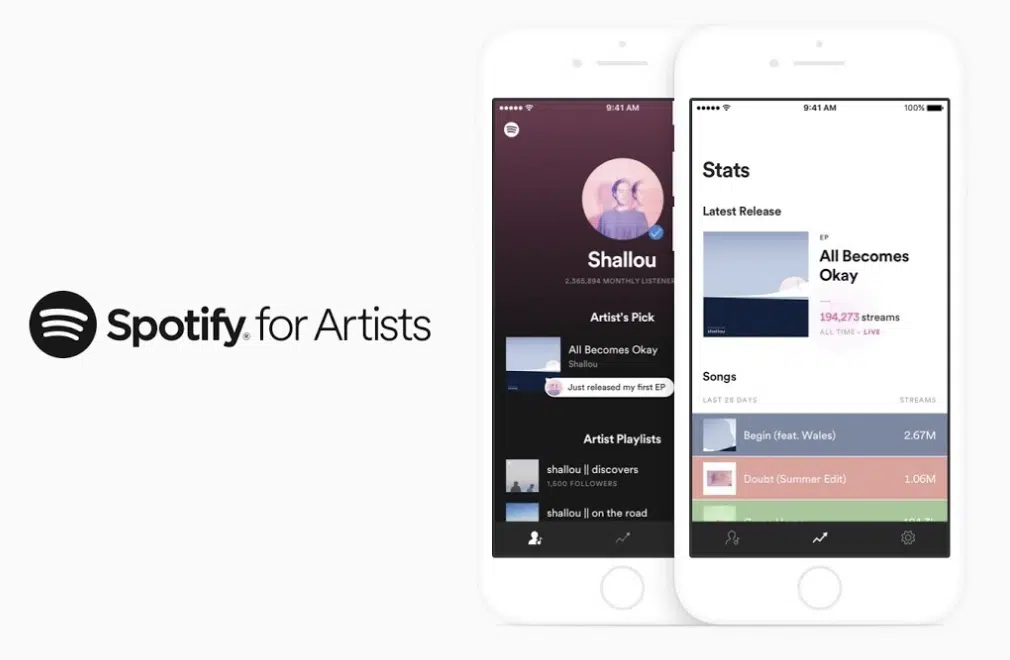 Signing up for Spotify for Artists is essential for promoting your own music and managing your presence on the platform.
This free service provides you with valuable insights, including listener demographics, streaming data, and playlist placements.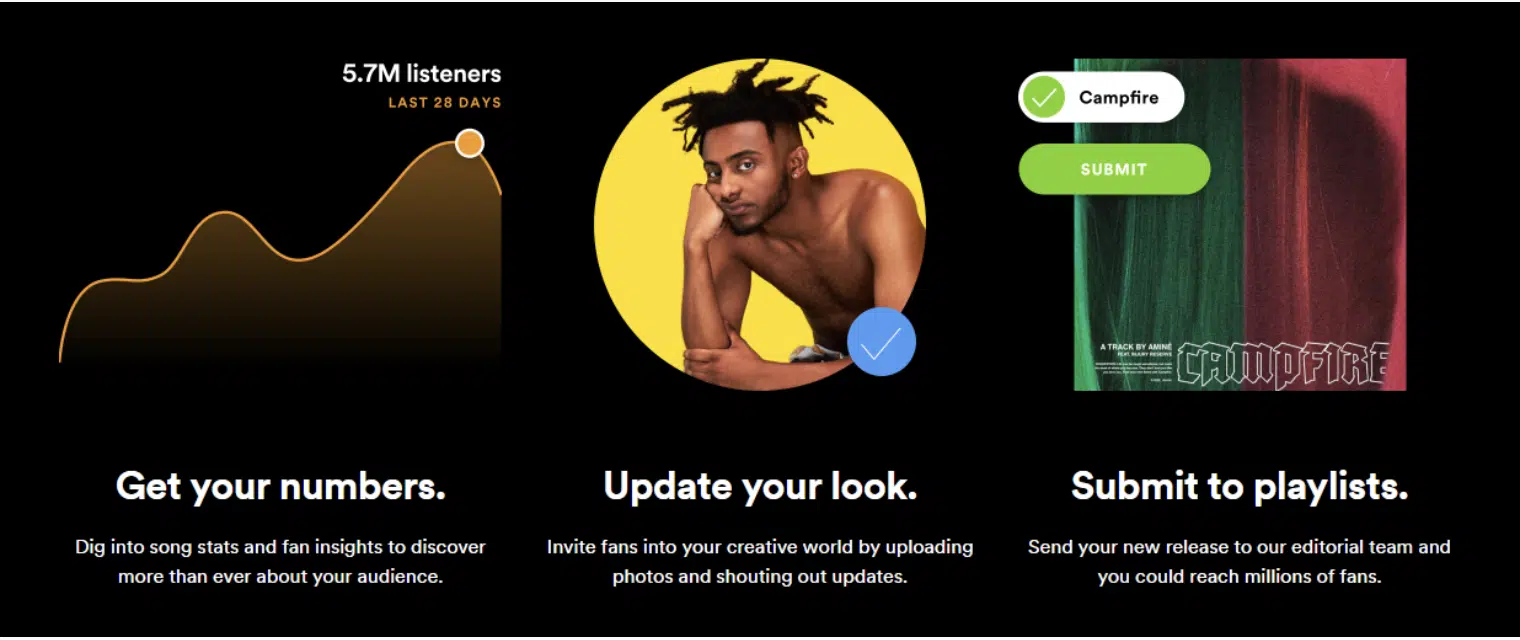 Additionally, it allows you to:
Customize your artist profile by adding a bio, images, and social media links.
Promote upcoming shows and tours.
Submit your music for editorial playlist consideration.
Do not miss out on this special service… I mean, it is free.
If you're looking for another special service that can help you skyrocket your beat sales, check out the Unison Affiliate Program.
You won't be sorry.
Submit to Spotify Curated Playlists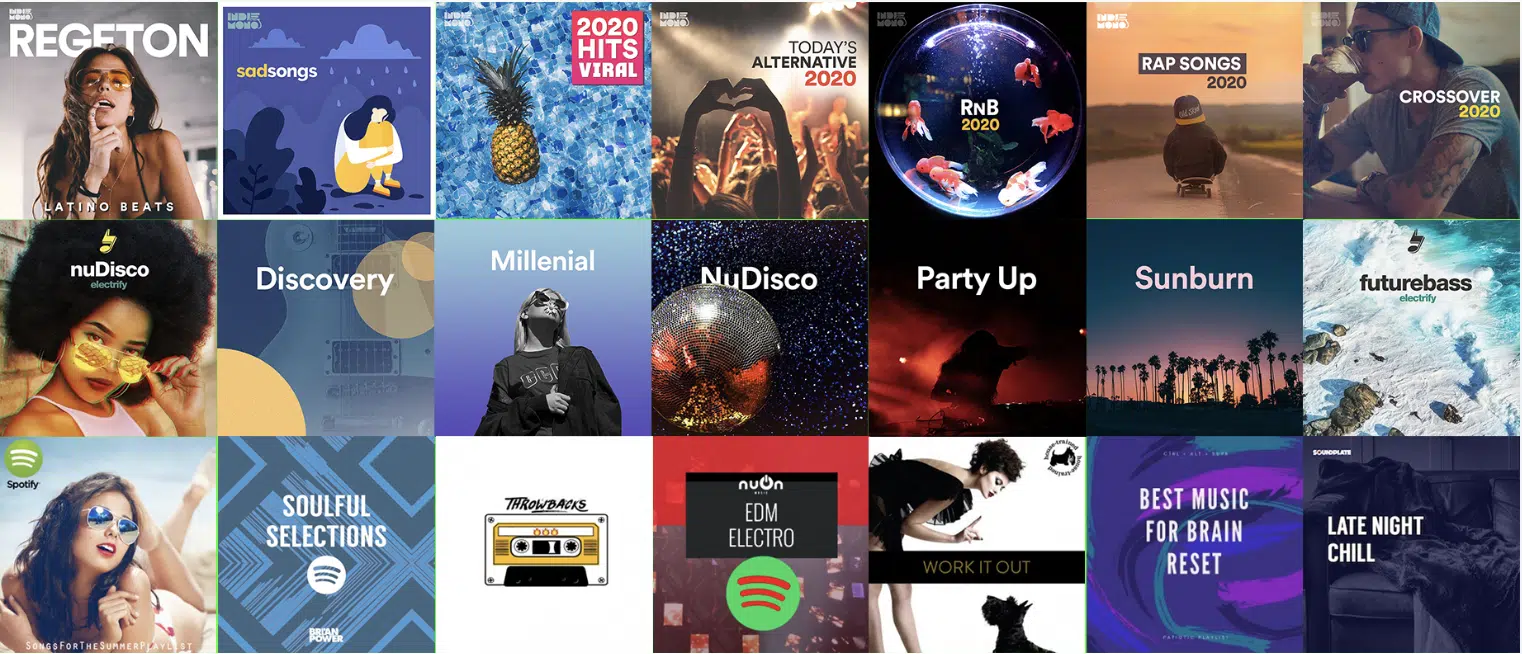 Spotify curated playlists, such as RapCaviar, Rock This, and New Music Friday, can significantly boost your exposure.
To submit your music to Spotify playlists:
Log in to your Spotify for Artists account.
Navigate to the "Music" tab and select "Upcoming."
Choose the release you want to submit and fill out the required information.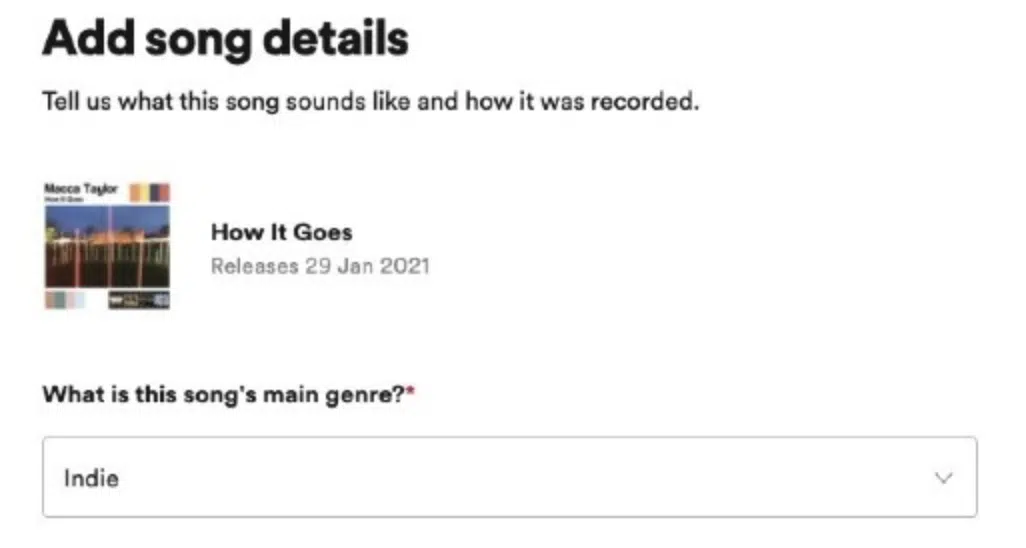 Keep in mind that, when you're learning how to upload music to Spotify, you must submit your music at least 7 days before its release date for playlist consideration.
Approach Independent Curators and Creating Your Own Playlists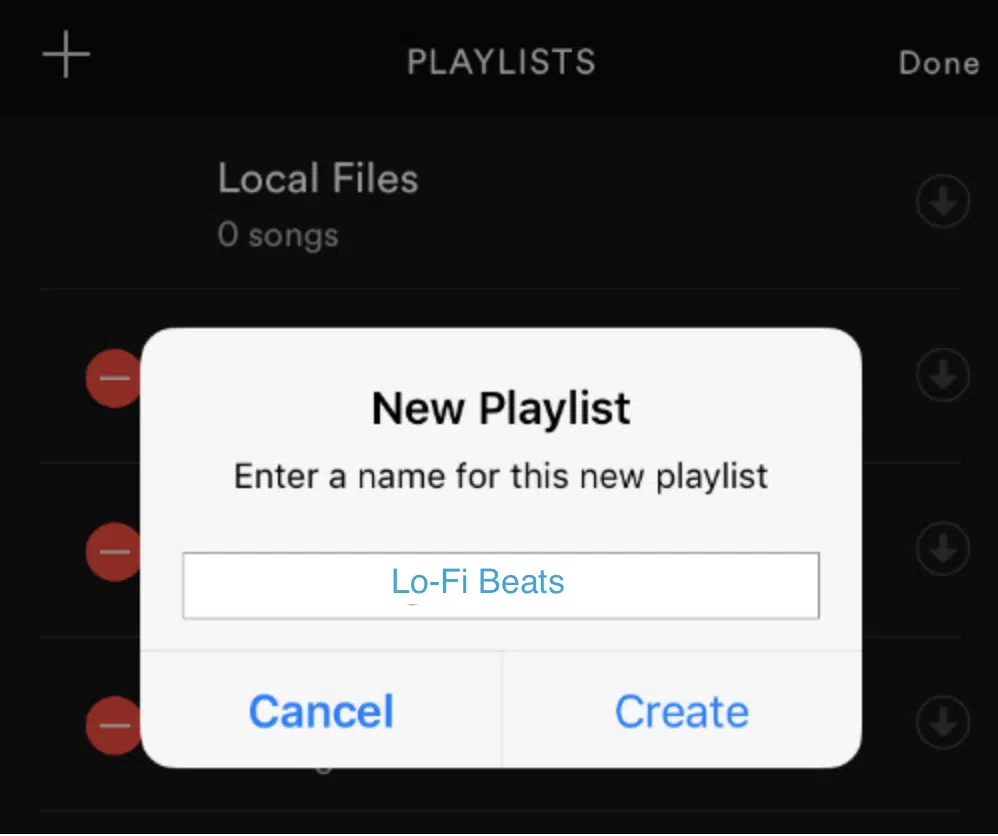 Reach out to independent playlist curators, blogs, and influencers in your genre to pitch your unique music for inclusion in their playlists.
Make sure to be professional, concise, and efficient.
Ensure you understand their playlist's theme, target audience, and overall vibe in order to maximize your chances of getting chosen.
Additionally, create and share your own playlists featuring your music alongside other artists.
This not only helps promote your tracks but also allows you to support and network with fellow musicians.
Take Advantage of Spotify Pre-Saves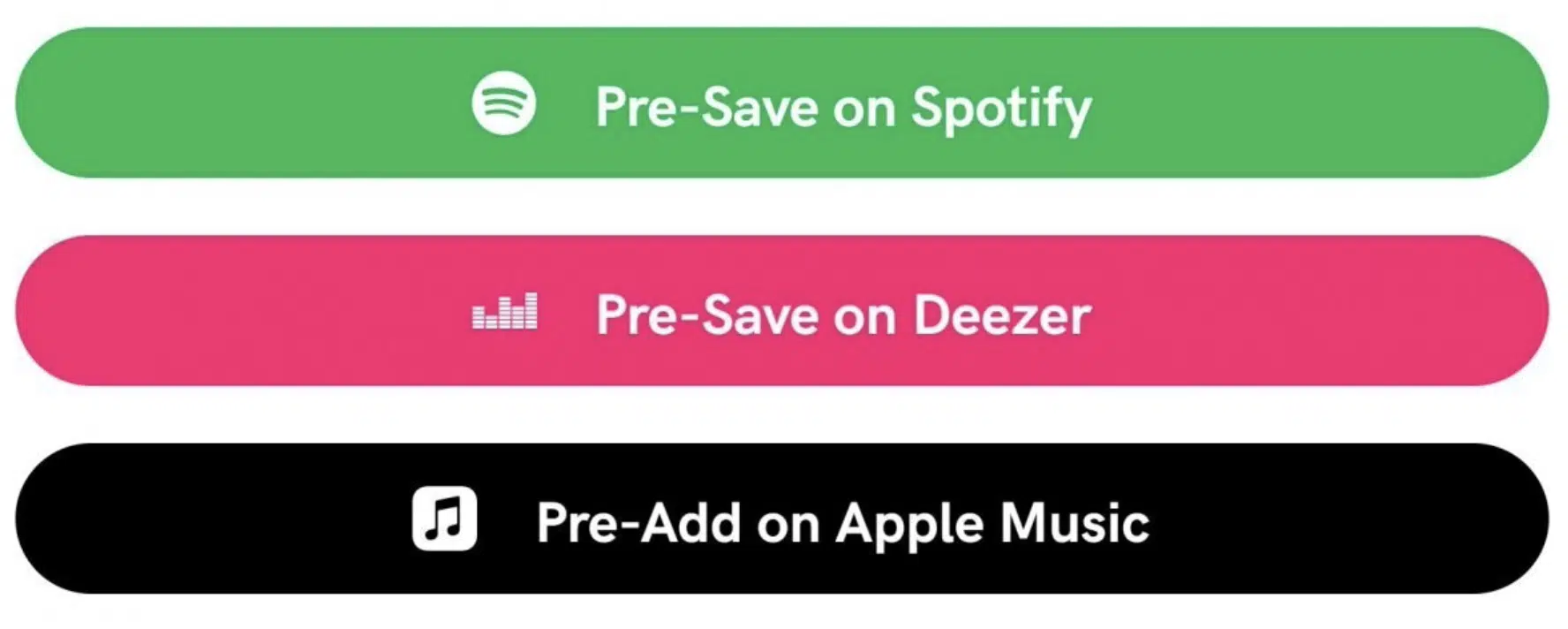 Encourage your fans to pre-save your upcoming releases on Spotify.
Pre-saves help build anticipation and ensure your music is automatically added to your fans' libraries on release day.
This can lead to a surge in streams, which can boost your visibility on the platform.
Use services like Show.co or DistroKid's HyperFollow to create pre-save campaigns and share them on your social media channels.

Use Spotify's self-serve advertising platform, Spotify Ad Studio, to create and run targeted audio ad campaigns.
This can help you reach new listeners and grow your audience by promoting your music to users based on their listening habits and demographic information.
Keep your ads engaging and concise, and include a clear call-to-action to encourage listeners to check out your music.
Maximizing Your Success on Spotify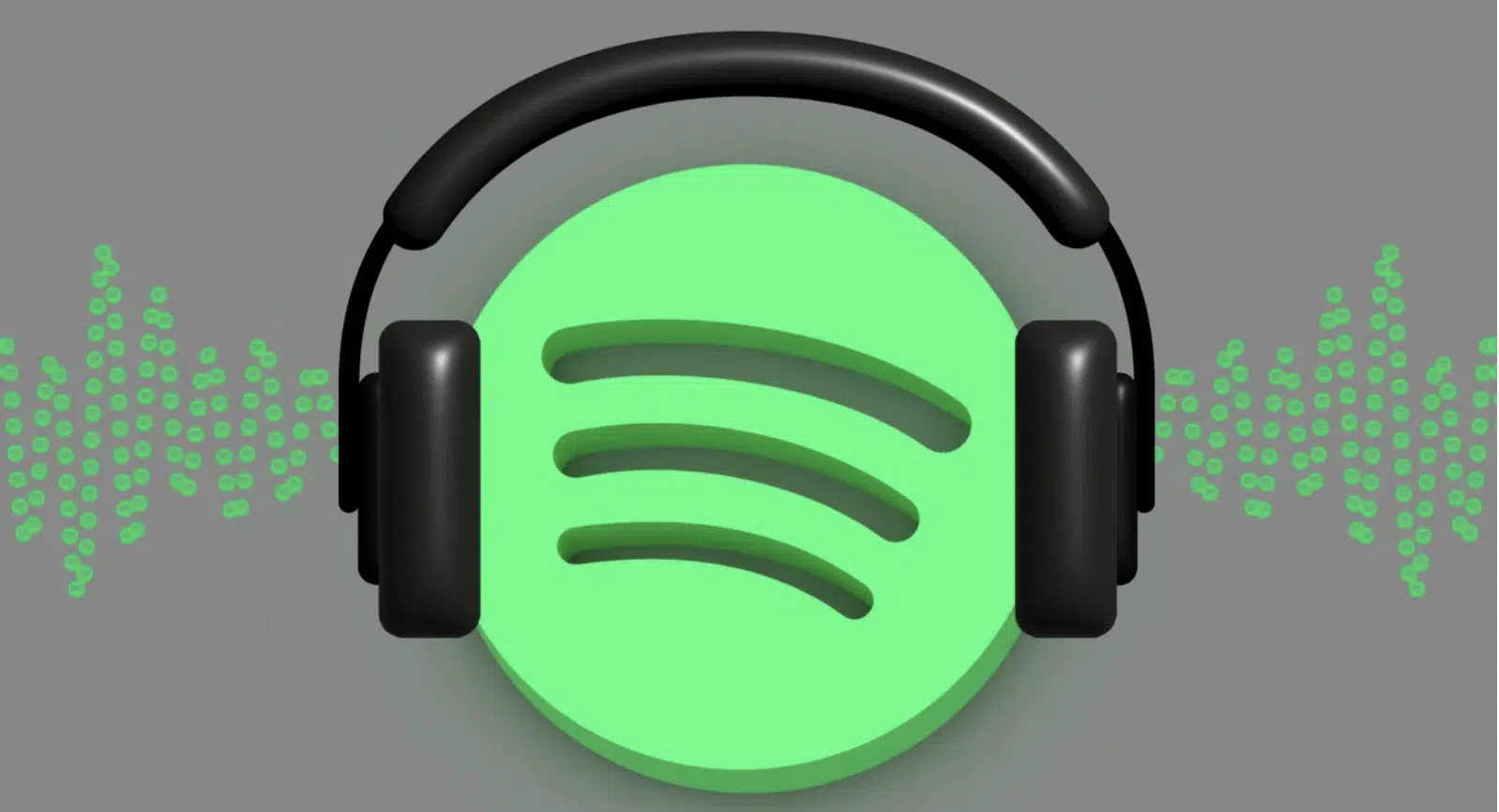 Spotify regularly introduces new features and promotional opportunities for artists.
Stay up-to-date on these developments by following industry news and participating in relevant communities.
As your music gains traction on Spotify, adjust your promotional strategy to capitalize on your success.
Analyze the performance of your tracks and playlists, and identify any trends or opportunities for further growth.
Continuously refining your approach to ensure you get your music out there is how you upload music to Spotify like an absolute boss.
Focus on developing your brand, honing your craft, and building a strong fanbase both on and off the platform.
Try listening to local songs and don't forget to stream local music.
Engage with your listeners on social media, attend industry events, and collaborate with other artists and professionals in the music community.
Your presence on Spotify can serve as a springboard for your career, but continued growth and success require a comprehensive, multifaceted approach.
NOTE: While Spotify is a major player in the music streaming industry, it's essential to diversify your presence across other streaming services like Apple Music, Amazon Music, and Tidal.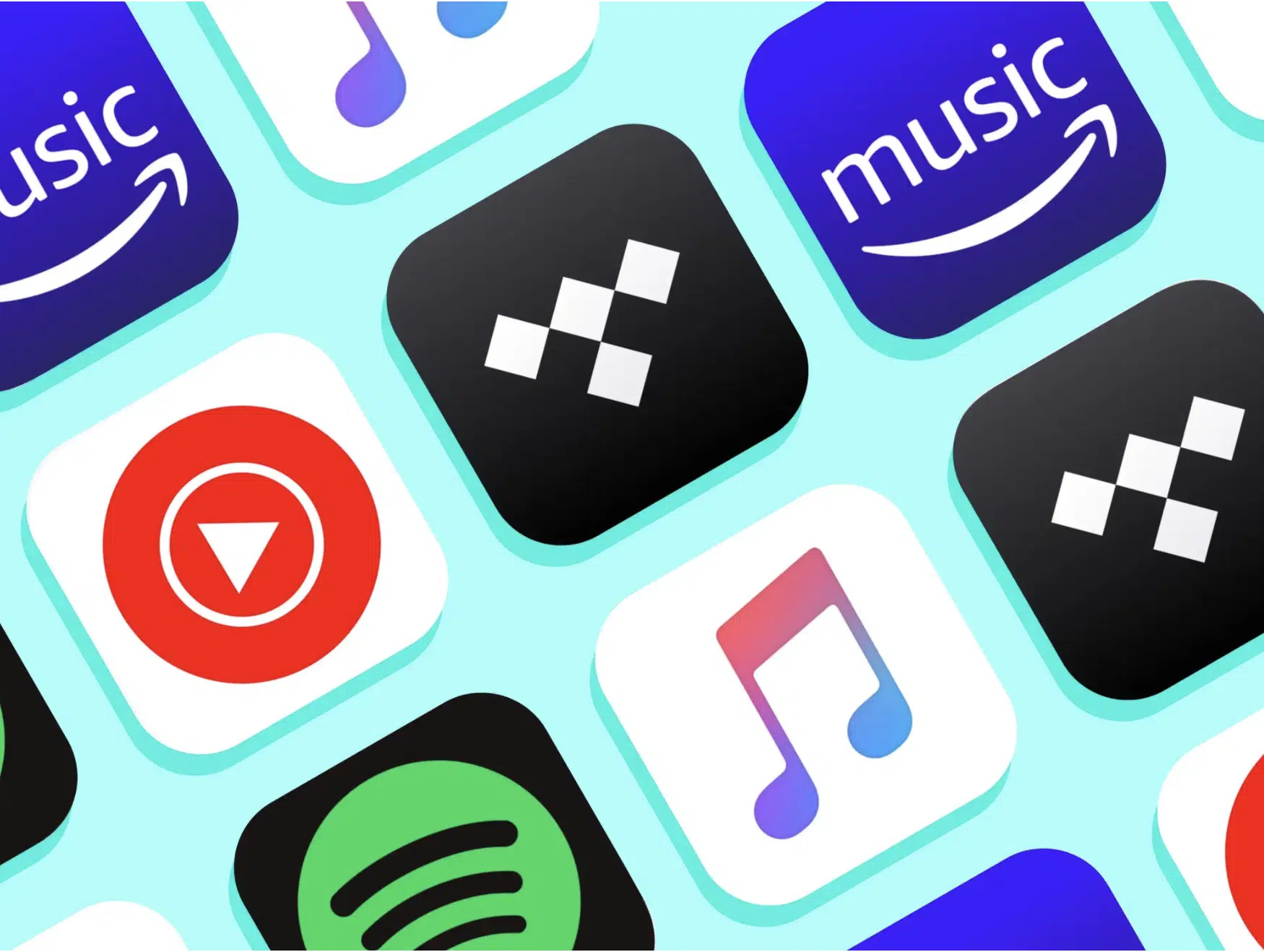 This not only increases your potential audience but also mitigates the risk of relying solely on one platform for your music's success.
How To Upload Music To Spotify: Final Thoughts
Uploading music to Spotify can open doors to new opportunities, expand your reach, and propel your career forward.
When you're learning how to upload music to Spotify, it's crucial to understand the platform's intricacies and make informed decisions about preparing, uploading, and promoting your music.
By following this comprehensive guide and adapting your strategy as needed, you can make the most of your presence on Spotify and set yourself up for long-term success in the music industry.
To upload your tracks even faster, the key is to have professional-sounding samples from the start.
Check out our FREE sample packs, such as our Unison Beatmaker Box (Free Teaser) and Unison Famous Beatmaker Drum Essentials.
They are designed to get you better results than most paid products you'll find elsewhere, and will instantly level up your sample game and make your tracks insanely addictive.
When people run across them on Spotify, there's no way they will skip it!
Until next time…