Getting your music heard is one of the hardest things to do as an artist or producer…
If you don't have any real direction, that is.
Luckily you came to the right place to learn all the tips, tricks, and most beneficial places to submit your music in order to reach a wider audience.
Gone are the days when giving your music to record labels, and hoping they actually listen is the only choice you have.
There are various ways to submit your music to ensure maximum exposure.
Today, we're divulging all of them!
Plus tips to help guide you through the entire process.
BEFORE GETTING STARTED:
Before you even think about submitting your music (including your beats), there are a few steps that will help successfully boost your chances.
Establish a brand

一 

Millions of people make, promote, and distribute their music daily.
In order to stand out from the crowd, you want to make your brand known and instantly recognizable.
Build a website

一 This highlights your skills, strengths, and talents.
Make sure to include all your contact info and clips/recordings you've produced.
Avoid any clutter or confusion. 
Come up with a catchy name

一 This sets you apart from everyone else.
It helps people notice you and want to further investigate your music.
Design a unique, recognizable logo

一 You want to be instantly recognized.
Your logo should be a visual representation that fits your brand.
As well as the message you want to convey about yourself & your music.
Get involved in your (local) community

一 Becoming a fixture in your local scene is super beneficial.
It will help you build your fanbase, encourage people to become avid fans and spark a buzz.
Note that these interactions don't need to be in person.
Find a niche

(a place where your music fits and can excel).
Get active on social media

一 I

n today's day and age, you probably already have multiple social media accounts, and that's great.
If you don't 一 get active immediately!
Think about it… 
What's the first thing you do when you hear music from an artist or producer you've never heard before?
You look them up on social media. 
People are going to do the same thing when it comes to you. 
So, if you don't have multiple resources and platforms, it might turn them off from looking into your music further.
Who knows, you could even go viral.
It only takes one video.
HAVING SOCIAL MEDIA CAN HELP YOU:
Share your music, and musical journey. 

Promote yourself and your music.

Grow your fanbase (& follower count) and connect with your audience.

Easily get found when people search for you.

Find contacts and connections (network).
When it comes to social media, you shouldn't just randomly or haphazardly post/upload your music. 
Make a schedule and stick to it (at least a few times a week).
This way, people will know exactly when to look forward to new content from you.
It gives them something to get excited about and keeps them returning to your page.
Before you attempt to get your music heard, you have to make sure it sounds professional.
Make sure to incorporate high-quality audio/sounds, like these.

Mix your music.

Master your music.

Format it properly (based on the specific platform you're uploading to).

Make sure it is completely finished.
By doing these things, you'll have a much higher chance of getting accepted into certain programs, playlists, and distribution services. 
A&Rs (described below) can actually decide whether or not your track was professionally produced with a MAXIMUM of 5 seconds. 
You do not want to defer them from taking you seriously or writing you back, so make sure you're not slacking in this area.
First impressions are vital, you don't want to start on the wrong foot. 
GET TOGETHER AN EPK
The most professional way to tell your story is through an EPK (Electronic Press Kit).
Consider it a musical resumé.
People in the music industry review hundreds of EPKs daily.
So, making one that stands out (and represents you accurately) is vital to your success.
Having all your musical details in one place for music professionals to review makes their job way easier.
It also significantly heightens your chances of making a solid connection.
Remember, you represent a brand, and it should always be fluid and cohesive.
WHAT TO INCLUDE IN YOUR EPK:
Your best material/music

An accurate, telling, properly written bio. Do not exclude anything, or leave anything blank.

Contact info

Branding info/details

Any music videos you've made or your music was featured in 

All links connected to your work/music/samples

Press and testimonials

Tour dates (if applicable)

Any other relevant musical accomplishments or achievements
Also, remember to always keep it updated; constantly add new music, events, accomplishments, etc.
Another beneficial thing to do is copy your EPK onto a USB.
This way, if you're at an event (in person), you can hand them out to the right people.
Not only will it provide them with what they need to know about you, but it will leave a lasting impression.
Always try to find ways to stand out.
If that's not feasible, at least have a printed copy on hand.
There are also many EPK templates (and tools) to help you create your unique EPK, including: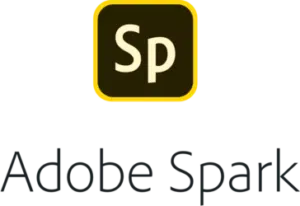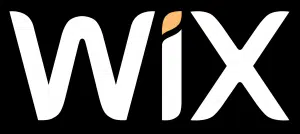 SUBMITTING YOUR MUSIC
So, you've created a website, been active on social media, have made sure your music is of professional quality and put together an EPK…
Now it's time to actually submit your music.
Here is a list of the top places to submit your music, with the highest chances of getting heard.
They include both conventional, and not-so-conventional methods to guarantee success.
Let's dive in…
1. SPOTIFY/SPOTIFY CURATED PLAYLISTS
Spotify is the world's largest streaming platform (by number of subscribers), and arguably the most-known service.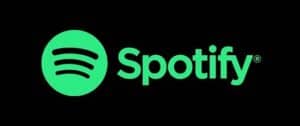 With over 172 million premium subscribers, and 220 million people listening at any given moment, it is undoubtedly a staple when it comes to music streaming.
Aside from the amount of (ever-growing) paid users, Spotify is experiencing a rise in overall users, with over 104 active listeners daily.
You definitely want to submit your music to Spotify for maximum exposure.
It offers a wide variety of curated music-discovery services (like playlists) and is constantly incorporating new ones.
Streaming services now account for over 85% of ALL music sales in the US, so it's time to jump on board.
SPOTIFY CURATED PLAYLISTS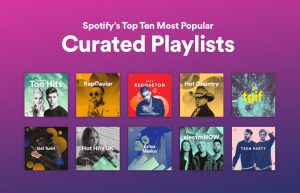 Spotify curated playlists are responsible for a third of ALL listening time on Spotify.
So saying it's necessary to submit your music to playlists is an understatement. 
They won't only help you significantly increase the number of streams you get, but will help get your name out there as well.
This way, you can start reaching fans, procuring listeners, and making a buzz.
THERE ARE 3 TYPES OF SPOTIFY PLAYLISTS:
Editorial (created by Spotify employees).

Algorithmic (your 'daily mix' for example).

Independent.
The ultimate goal will be to get featured on an Editorial playlist, but if not, make sure to get a bunch of independent playlists. 
This way, you'll get traction and Spotify's algorithms will start to notice you.
In turn, their Editors' will take notice of you too. 
Artist accounts are able to make playlists as well, and many musicians take advantage of this ability.
Always be checking what's hot, and try reaching out to the artists individually (more on that below).
IMPORTANT NOTE:
Before you attempt to submit your music to any streaming platform, you have to have a PRO and Digital Music Distributor.
If not, you'll miss out on both royalties and potential listeners/fans.

PRO (Performance-rights organizations).
If you want to get royalties for your music being played publicly, you need to sign up to a PRO before anything else.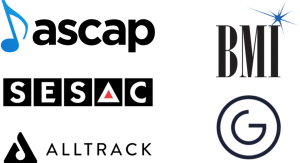 Digital Music Distribution Companies exist to get artists' music heard by audiences.
Digital Music Distribution Companies serve as the middleman between artists and streaming platforms.
They will help you distribute your music across as many platforms as possible.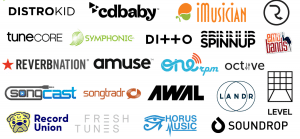 To find out everything you need to know about PROs, Digital Music Distribution Companies (as well as how to prepare and submit your music to Spotify & Spotify curated playlists) 一 CLICK HERE. 

2. SUBMITHUB

SubmitHub allows you to easily send your music to curators.
It is one of the most efficient (new) platforms in which to submit your music.
You'll be able to submit both unreleased and/or published tracks to labels, blogs, and playlists. 
This will enhance your chances of getting signed, included in a playlist, or even personally reviewed.
You can use either standard or premium credits. Each curator requests between 1 and 3.
SubmitHub standard credits are free.
Premium credits begin at $6 (for 5 credits).
Bulk discounts are available: $10 for 10 credits, $27 for 30 credits, $80 for 100 credits.
If a curator likes your song 一 they'll let you know how (and when) they plan on sharing it.
You'll be able to provide them with any info they'll need for coverage, and chat with them about the release and future plans.
If a curator doesn't like your song 一 you will get a full explanation about why it was rejected.
This will be valuable information for your future submissions. 
The current approval rate is 20% for premium submissions, and 4% for standard submissions.
We recommend investing in credits to up your chances, if possible.
SUBMITHUB WORKS DIRECTLY WITH:
Universal Music Group

Sony Music

Warner Music Group

Island Records

Island Records

TuneCore

Sub Pop

Arts & Crafts

Ultra Music

Ditto

Amuse

Ninja Tune

Spinnup

Symphonic
Along with many more, so they definitely have connections.
They also provide statistics about each individual curator so you can make informed decisions about who to send your music to.
YOU'LL BE ABLE TO:
See which genres get approved the most by curators

Listen to the songs they've recently shared

Find out how engaged their audience is.
SubmitHub is the only platform that gives bloggers and labels an incentive to listen to your submissions.
If you want to include unique chord progressions that will definitely get you noticed, download the Unison Essential Famous MIDI Chord Progressions pack now.
3. APPROACH PLAYLIST CURATORS PERSONALLY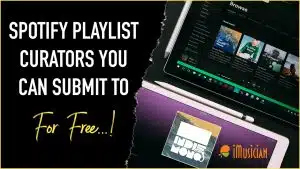 Like I previously mentioned, playlists are responsible for over a third of all listening time on Spotify.
Approaching playlist curators personally is one of the most effective ways to get more plays.
Simply find out which 'notable curators' are in your specific genre, how they prefer to be approached, and try your luck with that.
Make sure to write a compelling, personalized pitch to each individual curator.
You should tell them a little about yourself and your musical journey (but don't ramble), and compliment them on a playlist you liked.
Also, indicate that your music will fit well with their style; hopefully, they will give you a chance.
Furthermore, you could make this person a connection for future playlists and opportunities as well.
If there is no information on how to contact them, you'll need to do a little detective work.
However, with Google, that won't be a problem at all.
It's all about getting in contact with the right people (within your genre/niche) and always trying your luck.
"You miss 100% of the shots you don't take" 一 Wayne Gretzky.
You never know… when you submit your music, they might immediately feel drawn to it and suggest you link up right then. 
4. MUSIC LIBRARIES & COMPANIES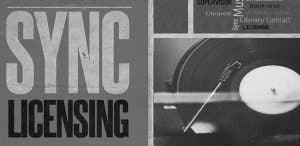 Music libraries are companies that represent a large catalog of music for the purposes of securing synchronization licenses (aka sync licenses).
Sync licenses are needed whenever music is used within an audiovisual production.
They can potentially be a great way for you to make money from your music. 
THIS INCLUDES, BUT IS NOT LIMITED TO:
TV

Commercials/Advertisements 

Film

Video games

Movies
If you feel like this is your niche or your destiny, then music libraries are an absolute must!
Music libraries prefer to work with DIY artists because they usually own their recordings & compositions.
Make sure that you aren't obligated to deliver your entire catalog, and be picky about what you choose to submit.
Music libraries are one of the most revenue-heavy streaming options, so don't overlook them.
However, don't just randomly pick one out of thin air.
Make sure to extensively research (and look up reviews about) whichever music library you're thinking of joining.
Speaking of libraries, always make sure your sample libraries are in order. Learn everything about sample libraries, here.
QUESTIONS TO ASK YOURSELF BEFORE SIGNING UP:
Will I be required to sign over exclusive rights to the music I submit?

Will they help me get placements?

Who will my music reach?

Do they have good reviews?

How much will I get?
Based on the way you answered, and your ultimate goals, you will be able to find your perfect match before you submit your music.
Always be mindful of what you're signing up for so you don't regret your choice later on, once it's too late.
Before you license your music, you'll first need to understand that, if accepted, they (music supervisors) need to license both:
The composition (lyrics, melodies, etc.)

The master (i.e., the 'sound recording')
Even if you own both, it's required that they license them separately and pay you for the rights to each.
Music supervisors tend to be avid music fans themselves, so I suggest gaining some traction before attempting to license. 
This way, they'll see how passionate, professional, and consistent you are in your musical journey. 
They might even know who you are before you submit your music, which would be a huge plus.
You can attempt to reach musical supervisors without the help of a third-party licensing company. 
However, they are drowning in emails every day, so don't get discouraged if they don't answer you.
BEFORE YOU LICENSE YOUR MUSIC:
Make sure your music is professional (mixed and mastered)

Copyright your music (this is crucial)

Register with a PRO (described above)

Choose the appropriate format for you

Always include metadata

Remember to network and try to have an online presence beforehand

Extensively research who you're pitching to; the details are everything

Write personal, well-thought-out emails 

If you get a response, always write back promptly
My last piece of advice when it comes to this process is to be patient.
It could seem daunting and overwhelming at first. 
You might not get any emails back or placements, but don't give up.
Consistency is key, never let rejection deter you from your goals.
HERE IS A LIST OF THE TOP MUSIC LIBRARIES THAT CAN HELP GET YOUR MUSIC HEARD: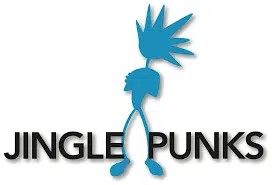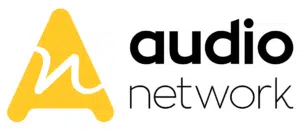 5. BLOGS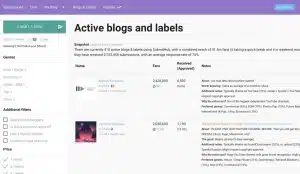 Music blogs are a great way to get your music heard and gain additional exposure.
Plus, they can help you make a name for yourself in both the indie scene and the industry.
Reaching out to the blogger (content creator) personally is the way to go.
Similar to the playlist curators, you will do some digging about the blogger after you make sure they match your vibe/genre.
Then, conduct an email with the appropriate information. 
It should be personalized, concise, and to the point.
If you can't find their email, reach out to them on social media.
Also, it's smart to do extensive research about which platform the blogger you're reaching out to prefers to correspond. 
You always want to respect their privacy and wishes, so getting a leg up by playing it strategically is key.
BEST MUSIC BLOGS TO SUBMIT YOUR MUSIC TO: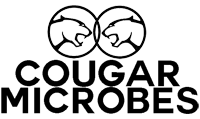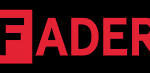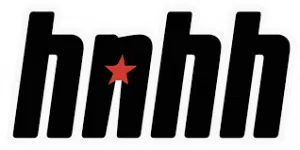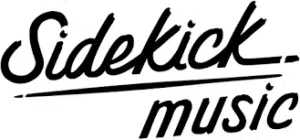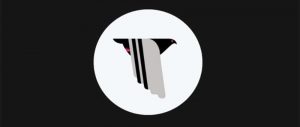 Blogs always prefer to release new (or unreleased) music.
So make sure, before you submit your music, that it is not old or outdated 
Also, make sure to provide a direct link to your music.
You don't ever want them to be required to download an app or create an account in order to listen. 
If you have an EPK (which you should), make sure to include it when you submit your music.
6. YOUTUBE CHANNELS

YouTube channels are still very relevant today.
Before you upload your music to YouTube, there are a few things you must do first to maximize your chances of getting heard.
Make sure your profile looks professional.
You don't want to have any sections blank within your YouTube profile. 
Make sure to include your name, all your info, a picture, and a banner.
Plus, links to your other websites (cross-promotion is always beneficial).
This will make you look more legit and encourage people to subscribe.
Also, make sure to have playlists, so you look organized and professional when people analyze your music.
Make a schedule and stick to it. People will be inclined to tune in because they'll know exactly when new content should be dropping.
You can increase both your fanbase and your chances of getting views/subscribers.
You should be using SEO for your website as well.
It will also help you ensure that your song won't be overpowered by a more popular song.
For example… let's say you title your track 'Power.'
There might be a popular song with the same name (or even the TV show) and you will get lost in the shuffle.
Make sure to create an accurate description of your song/video and use tags that represent it properly.
Keep track of trends and use them to your advantage.
Taking advantage of trends that match your unique style (and what you stand for) is super beneficial. 
You can get a super nice influx of views off of just one trending video.
Plus, it's a great way to grow your fanbase and lock in subscribers.
Take advantage of Music Channels
For example, if you sound like, or have a style similar to Tchami or Malaa, then you should search for channels that post his music (or the like).
Then, contact those channels and ask if it's possible to collaborate or partner with them in order to get uploaded to that same channel.
This is a tool that people don't seem to utilize, so by taking advantage of it, you'll be ahead of the curve!
7. SOUNDCLOUD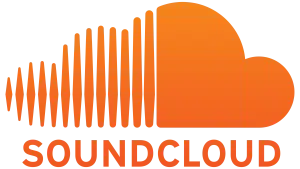 SoundCloud is (believe it or not) one of the most popular music-sharing sites out there.
Submitting your music to it is likely to give you plenty of extra exposure.
Most SoundCloud users find music channels (as we discussed) through search results and explore. 
Because of that, it's super important that you optimize your tracks for discovery.
This is how you reach a broader audience.
NOTE: When you upload multiple tracks at once, any info that you alter/add will then be applied to ALL the relevant tracks (minus titles and URLs). 
However, you can make changes after you've successfully uploaded, so don't get discouraged.
8. TAKE ADVANTAGE OF REPOSTING CHAINS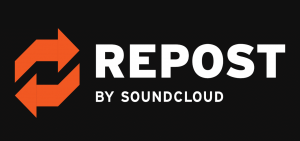 Essentially, a repost chain is a group of people who automatically repost a track (at a timed interval) in order to maximize exposure and gain popularity.
Every time one of you in the chain racks up followers, you multiply your reach!
Repost chains are one of the most useful, beneficial tools SoundCloud offers, hands down.
HERE ARE A FEW TIPS WHEN DEALING WITH REPOST CHAINS:
Reach out to your close friends and start a chain with them, to guarantee exposure each time you upload a track (or tracks).

Check out Facebook to find chains that you can be a part of (they are always looking).

Make sure the chain you join represents your musical (and personal) beliefs.

Submit your music to smaller chains, as they'll typically repost you for free.

Don't join chains that spam, or will potentially annoy your followers.

Google repost chains and see what you find.
NOTE: To optimize your Soundcloud experience, and find all the tricks and tips, download the Soundcloud Bible, here.
9. A&R COMPANIES/INDIVIDUALS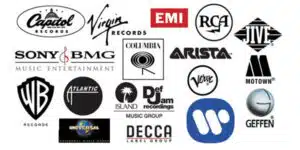 A&R stands for Artist & Repertoire and, chances are, most labels and publishing companies have A&Rs working for them.
They can be your way in if you play your cards right.
They are responsible for talent scouting and overseeing the overall artistic development of artists, songwriters, and musicians (producers included).
Getting in touch with these A&R people is super easy in the digital world we live in… simply google them.
That way, you can find their contact info and reach out to them personally.
Make sure to stay in contact with them regularly, as you'll need to stand out and make a good impression.
Otherwise, they'll totally ignore you, or find interest in someone else.
Remember to follow them on the platforms you see they are most active on.
Who knows, they might even ask their followers for opinions or new talent.
That's when you can slide in. 
My only advice is to not spam or overwhelm them.
Patience is a virtue, as you very well know if you're in the music field. 
10. ARTISTPR

Founded in 2005, ArtistPR is one of the top music PR firms around. 
They will help you submit your music to managers, labels, A&R reps, and industry pros in order to get your music heard.
WITH ARTISTPR, YOU CAN:
Reach thousands of music editors and journalists

Secure useful connections

Gain massive press and media exposure

Get instant access to over 28,000 music industry pros

Get your music heard by the right people

Attract more listeners/fans

Grow your online sales
"Our mission is to provide independent musicians with the best marketing resources and services that will empower them to grow their fan base & sales" 一 ArtistPR.
11. PODCASTS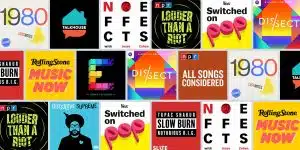 Streaming services such as SoundCloud, Itunes, and Spotify now include podcasts, which are growing more popular by the day.
Musically speaking, through the use of podcasts, artists, and labels showcase music, talents, releases, other artists, etc.
Most artists & labels have a podcast that is associated with their brand (see how important brands are!).
THE BEST WAYS TO TAKE ADVANTAGE OF PODCASTS ARE: 
Research the most popular podcast shows in your genre and tune in.

Listen for dates (or special occasions) in which the podcasters look for new, upcoming talent to display.

Reach out to the podcaster himself (or herself).

Be active in the community, you never know whose eyes you could catch.
If they love your music, you just gained a super beneficial connection.
They might even scout you for their very own project or label.
Make sure when you submit your music that it is mixed and mastered properly.
You only want your best content to get promoted (if chosen).
Make sure to keep your ears open for any indication of a possibility to get your music heard. 
If you don't hear it when listening to their show, they most likely post all the dates on their personal page, so always be vigilant.
HONORABLE MENTIONS:
FINAL THOUGHTS
Submitting your music to blogs, streaming services, licensing libraries, curators, labels, etc. can be extremely daunting.
However, with this guide at your fingertips, you'll never be without direction.
Make sure that your music sounds professional and represents who you are as an artist/producer.
Planning ahead and getting organized beforehand is key!
When reaching out to individual people, always remember to do your research and proceed accordingly.
If they are never active on, let's say, Facebook, check out their Instagram.
If they have their email in their bio, chances are that's what they check the most.
Be a detective in your actions, and everything will go smoothly.
If you aren't prepared, things can get messy fast. You'll just end up getting lost in the mix, and nobody wants that.
There are certain ways to ensure your music is high-quality…
Use professional, perfectly crafted sounds, of course, like the ones found in any of our FREE Unison Essential packs. 
You can find an endless amount of drum loops, melodies, hi-hat rolls, etc. all at no cost.
How amazing is that?
They're not only produced by established producers, but professionally mixed as well; guaranteed to make your tracks powerful, unique, and addicting.
Remember 一 be patient, take your time, and refer back to this article as much as you need.
This way, you'll never be lost or overwhelmed.
Until next time…