Are you a music producer looking to monetize your skills and make money online?
If so, you're not alone.
The music production industry has undergone significant changes in recent years.
Luckily, these new technologies and platforms give producers, like yourself, the opportunity to make money from your music.
Today, we'll be exploring 8 proven ways you can easily make money as a music producer.
From selling beats on popular marketplaces to taking advantage of evolving technology.
So whether you're just starting out in production or looking to diversify your income streams, read on to discover how to make money as a music producer.
#1: Unison Affiliate Program
The Unison Affiliate Program is a new way to earn extra income, within the industry you're passionate about.
All you have to do is choose which unique offers you'd like to promote, share your link, and start earning immediately.
There are a variety of products to promote, across all genres.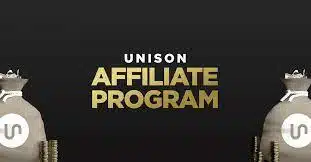 It includes over 150 MIDI packs, plugins, sample packs, presets, and much more.
They're all professionally crafted and mixed to perfection, so you never have to worry about quality.
Other sample pack companies cannot compare.
You'll be able to earn a reliable, generous extra income that supports your dream of becoming a full-time music producer.
Yes, you read that right, this opportunity can earn you enough to potentially be job-replacing!
All right from your home studio.
How To Make Money With The Unison Affiliate Program
All you have to do is promote high-quality, unique products… it doesn't get any better than that.
Unison has an immense $30 million+ marketing reach, so there's really no limit to how much you can earn.
You'll get 50% commission across the board, which is unheard of in today's times.
Plus 10% lifetime commissions for each referred customer.
Can you hear your bank account cheering?
#2: Selling Beats Online
Selling beats online has become a popular way for music producers to monetize their skills.
This one is the most obvious on our list, but also the most effective if executed correctly.
You can sell beats with online marketplaces, and you can reach a global audience of other producers and artists.
There are many online platforms that allow you to sell beats, including Beatstars, Airbit, and Traktrain.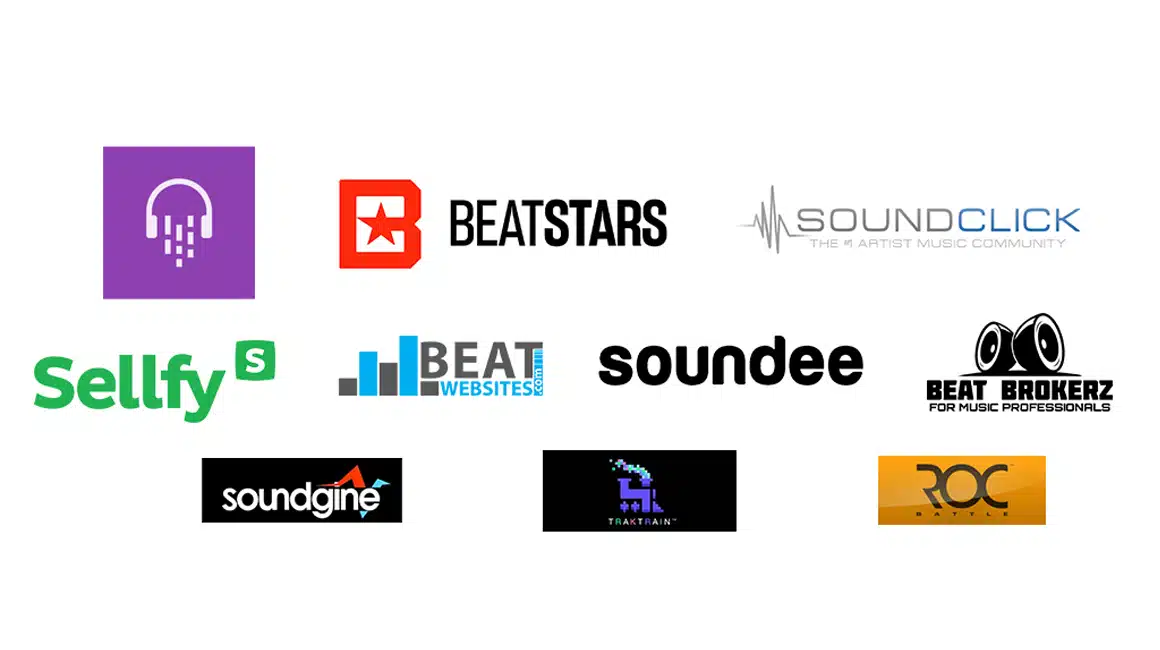 You'll need to create an account on one or more of these platforms, upload new tracks, and set your prices.
One of the advantages of selling beats on an online marketplace is that it handles the transaction and delivery process for you.
This way, you'll have the time to focus on making money producing music from your home studio.
Building your catalog and keeping a consistent upload schedule are very important.
You'll want to have an abundance of your most professional beats.
You want to display only the best, so you can be proud of what you sell online, or on your online store.
You can also offer ghost producing/ghost production services as well.
Keep in mind that the competition can be fierce.
That's why promoting your beats effectively and constantly is vital.
There are many ways in which you can effectively capture the eyes of new customers and opportunities.
You'll want your advertisements and promotion methods to help you be memorable.
Where To Promote Your Music
Social media platforms like TikTok.
Online music communities like the Gearslutz forum.
Music discovery & promotion platforms like Hype Machine and SubmitHub.
Online radio stations and podcasts like Royalty Free Samples feature independent music.
Online playlist platforms like Spotify and Apple Music.
Music blogs and websites that feature new and emerging artists, such as Pigeons & Planes or The FADER.
Music licensing and sync licensing placement platforms like Musicbed or AudioJungle.
Music promotion services like: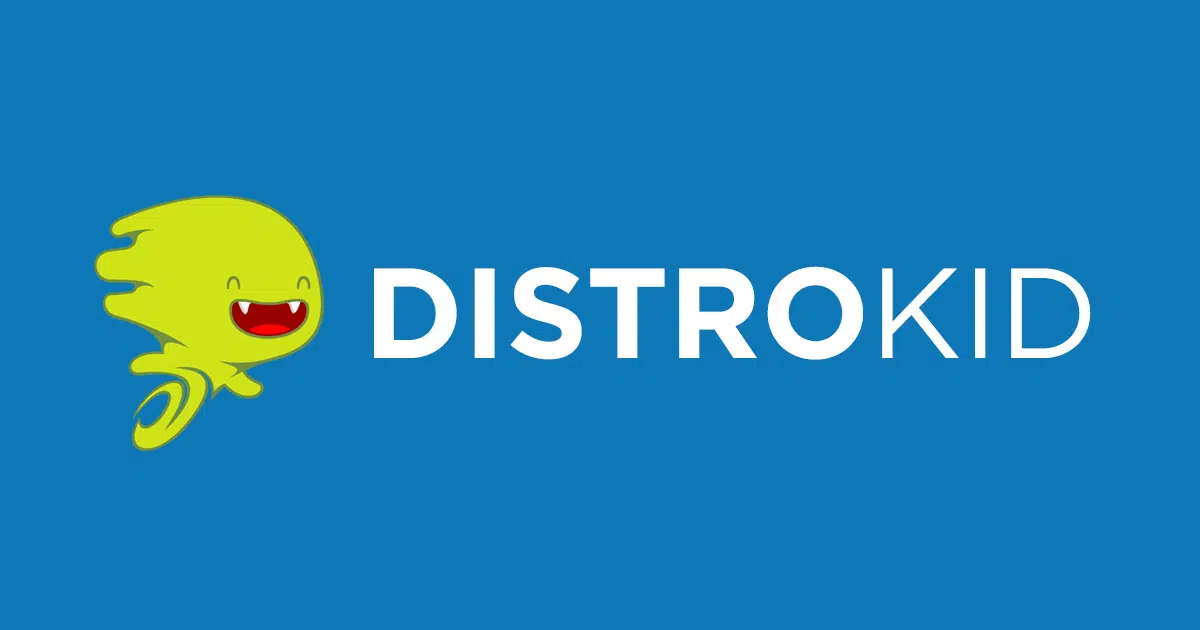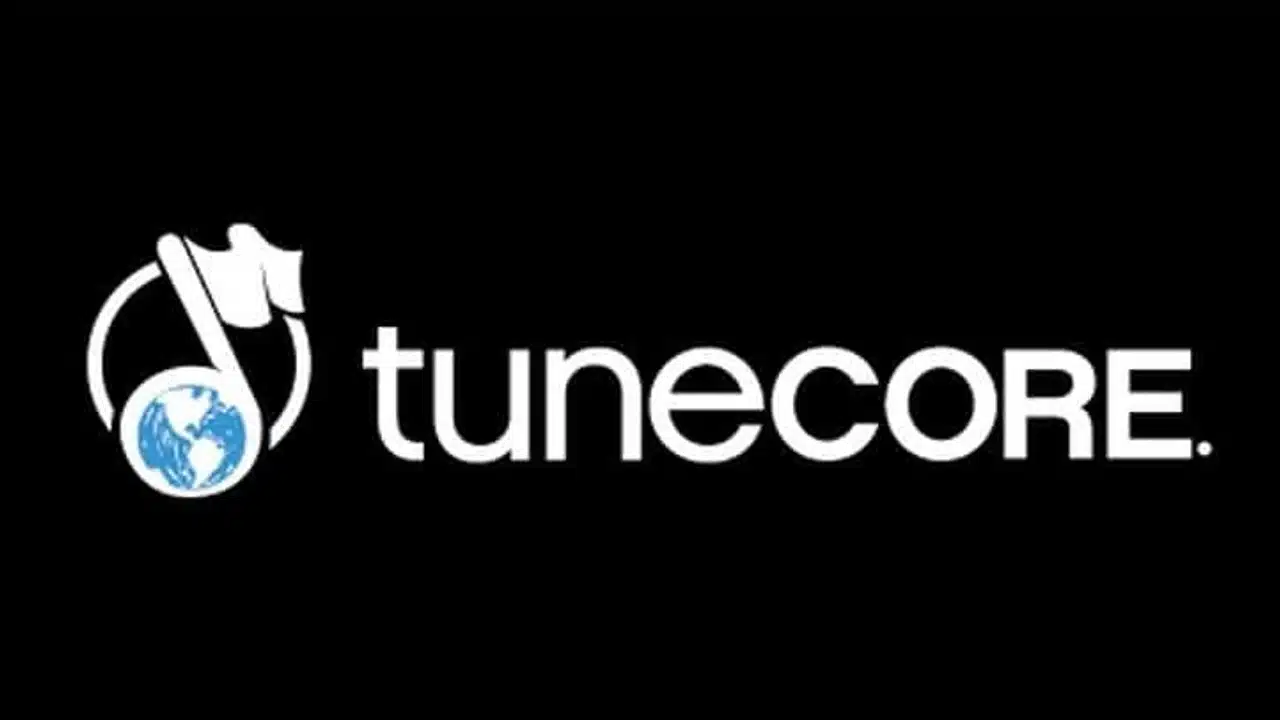 Don't be intimidated by a performing rights organization, with such services determination and consistency are key.
Make sure to look into streaming royalties.
Collaborate With Other Music Producers & Other Artists
Collaboration is a great way to cross-promote with another successful music producer and other artists.
It is a great way to expand your network and gain exposure to new audiences.
By working together on a project, you can combine your unique skills and styles to create something mind-blowing.
Moreover, collaborating with other music producers and artists can also lead to extra revenue and sales.
Try pooling your resources and marketing efforts. You could even be playing live with them in local bars.
This way, you can promote your music to a larger audience and earn more sales and streams.
And not just a few hundred dollars either.
One way to collaborate with other music producers and artists is by creating remixes or cover versions of each other's music.
By adding your own spin to an existing track, you can create something fresh and unique.
Also try producing original tracks together, whether in person or remotely.
By combining your musical talents and production skills with other producers, you can create something that is truly one-of-a-kind.
#3: Offer Mixing & Mastering Services
Offering these services can be a lucrative way for you to easily earn money online.
Mixing and mastering are essential parts of the production process.
However, many musicians and content creators lack the technical expertise or equipment to do it themselves.
By offering these services, you can help artists and content creators achieve a professional sound and quality for their tracks.
Mixing
Mixing involves combining and balancing individual tracks in a mix to create a cohesive and polished final product.
Mastering
Mastering involves making final adjustments to the mix to optimize it for various playback systems and formats.
Others offer bundled packages that include both services at a discounted rate, especially to mixing engineers.
Always be transparent about your rates and turnaround times upfront.
As well as deliver high-quality work that meets your client's expectations.
This way, they'll be a recurring, loyal customer.
How To Promote Your Mixing & Mastering Skills
Build a website and social media profiles that showcase your portfolio and client testimonials.
Network with musicians and content creators in your niche.
Create YouTube tutorials that showcase your skills.
Participate in online production communities and forums.
Offer free Mixing & Mastering services, as a way to display your talent.
Build an e-mail list and send out regular newsletters which promote your services.
Continually educate yourself on the latest mixing and mastering techniques and tools.
These fields are constantly evolving so as many music producers do, it's crucial that you stay ahead of the times.
#4: License Your Music for Film, TV, and Advertising
Licensing your music for film, TV, and advertising is a lucrative way to make money as a music producer.
Media producers and advertising agencies are always looking for fresh, high-quality music to use in their projects.
There are many online music licensing platforms, such as Musicbed and Artlist, that allows you to upload your music and make it available for licensing.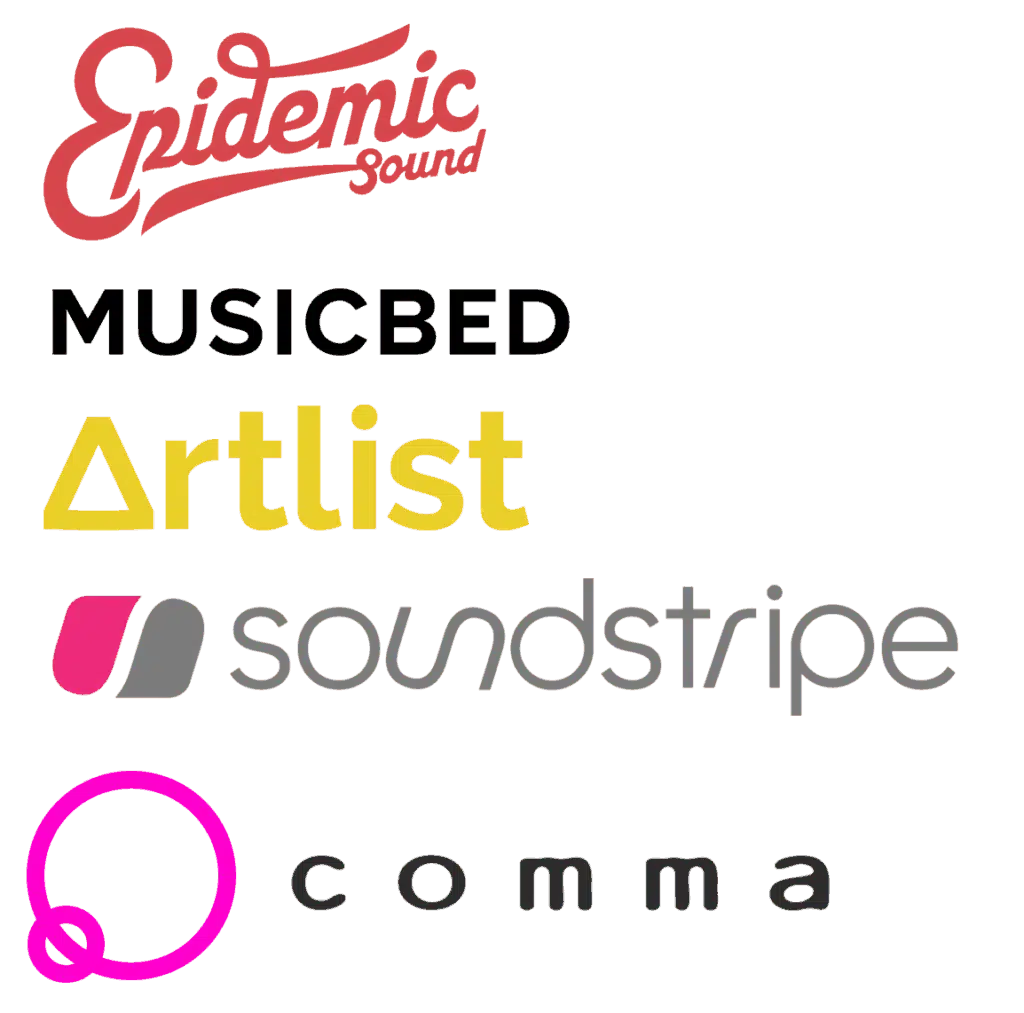 It's important to consider the type of project your music is best suited for.
For example, if you create electronic music, your music might be better suited for a commercial or a video game rather than a drama film.
You'll also need to consider the terms of the license.
This includes the length of the license as well as the territories in which the music can be used.
It's important to negotiate a fair beat prices range for your music.
This will ensure that you retain ownership of the master recording and publishing rights.
It can also help you gain exposure and find new licensing opportunities.
Attending industry events and conferences, such as the Sync Summit, is super beneficial.
It can help you learn more about the licensing industry and connect with potential clients.
#5: Teach Music Production 
There is a growing demand for online production courses and tutorials, making this a viable opportunity for you to make money.
You can offer your services on online platforms such as: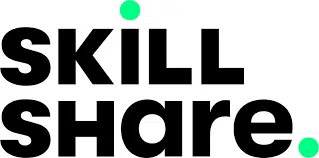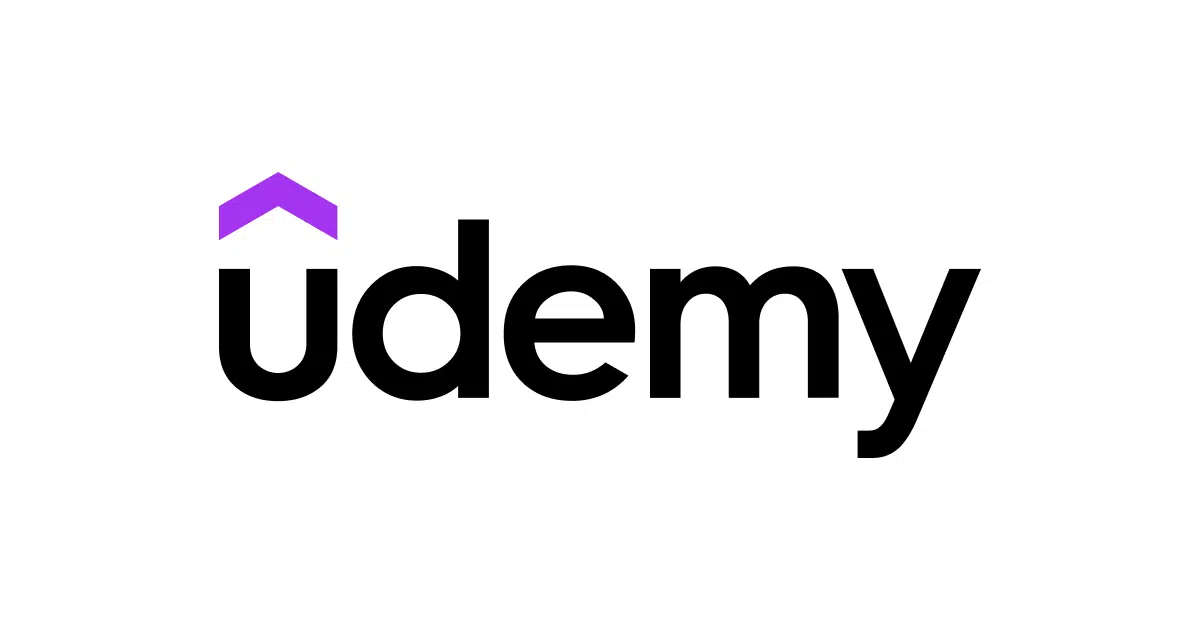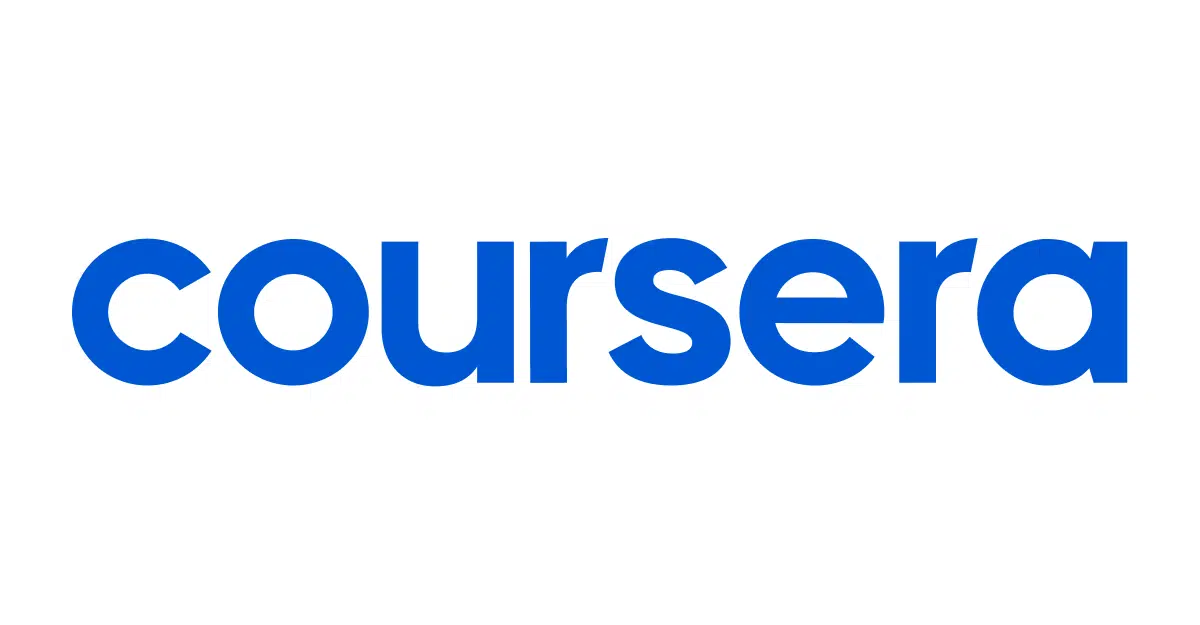 How To Get Started as A Music Production Teacher
If you're interested in becoming a music production teacher but need some guidance on how to get started, there are several websites that can help.
Skillshare is a popular platform for online courses, including production.
It offers resources and support for teachers who want to create and promote their own courses on their platform.
Coursera is a massive open online course (MOOC) provider that partners with universities and organizations to offer courses in various fields.
This includes course design guidelines and support for creating/managing courses.
It's important to consider your target audience and the level of expertise you want to teach.
Some potential topics include beat making, sound design, mixing and mastering, and music theory.
Consider incorporating quizzes and interactive elements into your courses to add intrigue.
Check out different freelancing websites to find your match.
Offer One-on-One Coaching or Mentoring
Another option is to offer one-on-one coaching or mentoring.
This allows you to provide personalized guidance to students and meet their individual needs & goals.
You can offer your coaching services on platforms like Clarity.
You can promote your services through your own website, online courses, or social media channels as well.
Teaching music production not only allows you to make money but also helps you refine your own skills.
Plus it allows you to stay up-to-date with the latest trends and techniques in the industry.
Teaching production is a great example of how to make money as a music producer.
#6: Creating and Monetizing Content on YouTube & Social Media

Creating and monetizing content on YouTube and other popular websites is a great way for you to gain exposure and make money.
YouTube, Instagram, and TikTok are great platforms to take advantage of in order to showcase your work.
You can provide value to your followers through techniques such as:
Tutorials
Demos
Video Examples
Behind-the-scenes content
You'll need to create a strong personal brand identity and a consistent content strategy.
Consider the types of content that will resonate with your target audience.
For example, if you produce hip-hop, you want to consider creating tutorials on how to recreate popular hip-hop songs.
Monetizing your content on YouTube and social media can be done through various methods, such as:
Ad revenue
Sponsored content
Merchandise sales
Affiliate marketing
PRO TIP: In order to monetize your youtube channel content through an ad revenue stream, you'll need to meet YouTube's Partner Program requirements. It requires 1,000 subscribers on your youtube channel and 4,000 Watch Hours in the past year.
You can also earn money through sponsored content on other platforms as well; apart from your YouTube channel.
In other words, brands pay you to promote their products or services in your videos or social media posts.
Creating and selling merch (like a t shirt) with your logo on your youtube channel is a great way to make money as a music enthusiast.
The royalty collection could be great.
Affiliate marketing is another option, where you earn a commission for promoting products or services to your followers.
Platforms like Amazon Associates and Clickbank make it easy to find and promote products relevant to your audience.

Consistently posting high-quality content and engaging with your audience is key to building a following and making money.
Collaborating with other creators and networking with industry professionals can also help you gain exposure and grow your brand.
Creating and monetizing content on YouTube and social media is a valuable opportunity; displaying how to make money as a music producer.
Strong brand identity, consistent content strategy, and monetization methods are key.
#7: Creating Music for Podcasts
Podcast music can be used as an intro, outro, and/or background music.
As well as other audio content which can enhance the listening experience for the audience.
You can offer your services on online platforms like AudioJungle or create your own website to promote your music.
Networking with podcasters and content creators is super beneficial.
It can help you gain exposure and find new clients for your music production services right from your home studio.
Get Creative
It's important to consider the theme and tone of the podcast.
This way, you can predetermine which types of sounds, or which sample pack will complement the content.
For example, a true crime podcast might benefit from dark and moody music.
While a comedy podcast might require upbeat tunes.
It's also important to provide multiple versions of your music to accommodate different lengths and formats.
Such as full-length tracks, sample packs, drum sounds, melodies, and music libraries.
Pricing for podcast music can vary depending on the complexity of the project and the level of expertise of the music producer.
Be sure to price your services competitively while also reflecting the quality of your work.
Networking with podcasters and content creators can also lead to long-term collaborations and recurring revenue streams.
Providing a consistent level of quality and communication with clients can help you establish yourself as a trusted music producer in the podcasting industry.
This, needless to say, can lead to additional gigs and money-making opportunities.
#8: Emerging Trends & Future Opportunities
The music industry is constantly evolving, with new technologies and trends emerging regularly.
As a music producer, it's important to stay up-to-date with these trends and anticipate future opportunities to stay ahead of the curve.
AI & Machine Learning
One emerging trend is the use of Artificial Intelligence and Machine Learning.
AI-powered tools are already being used by music producers to create original compositions and generate musical ideas. These include: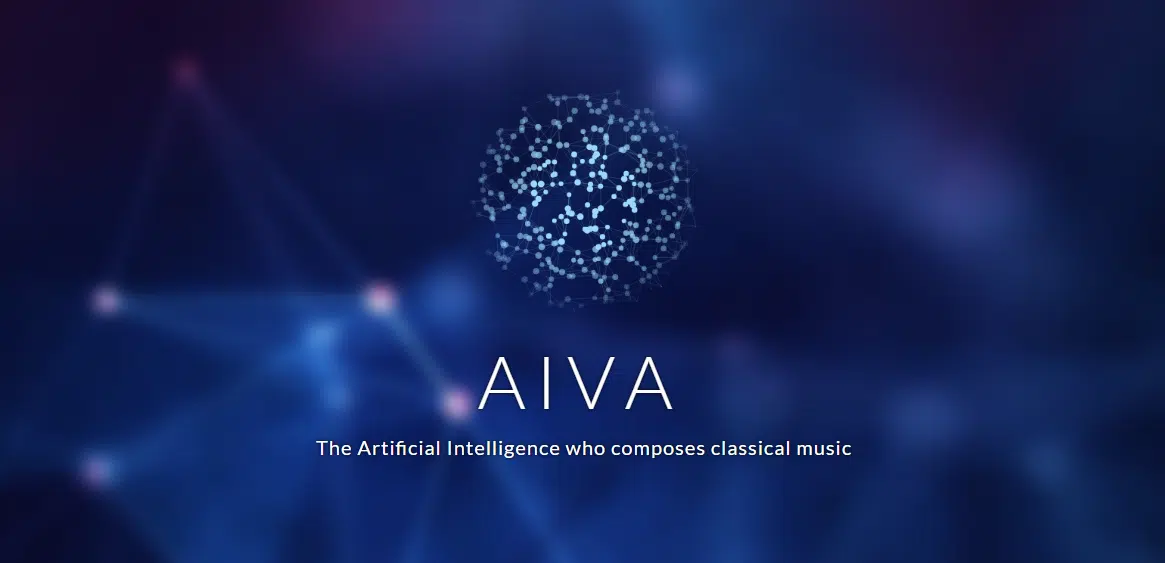 One of the primary ways you can make money from AI & Machine Learning is through the creation of AI-generated music.
It involves using machine learning algorithms that include making music that mimics the style and sound of human composers.
Additionally, you can develop and sell AI-powered tools and have talented producers submit music to you.
These tools can include everything from AI-powered plugins to machine-learning algorithms that generate unique and interesting sounds.
Finally, you can use AI and machine learning to analyze and predict trends in the music industry.
It can help enhance your knowledge of visual media and video content as well.
This will help you stay ahead of the curve and create pieces that resonate with audiences.
You'll be able to analyze data from music streaming platforms, social media, and other streaming sites to gain insight into the preferences and behaviors of your audience.
Virtual & Augmented Reality
One of the primary ways that you can make money from virtual reality is by creating audio content for VR applications, such as:
Video games
Interactive experiences
Educational simulations
You can create custom soundscapes, sound effects, and video game music tracks that are specifically designed to enhance the virtual reality experience.
You can also work with VR developers to create dynamic audio that responds to user actions and movements within the virtual environment.
Another way you can make money as a music enthusiast from virtual reality is by creating and selling VR music production tools.
These tools can include everything from VR music sequencers and samplers to immersive audio plugins that allow you to create three-dimensional soundscapes.
By creating and selling these tools, you'll be able to tap into a growing market of VR content creators.
They are always looking for new and innovative ways to create immersive audio experiences, so don't miss out!
Licensing your tracks and soundscapes to VR developers and content creators is also super beneficial.
Creating high-quality audio content that is specifically designed for virtual reality can separate you from your competition.
You can position yourself as an expert in the field. Most artists can't say that.
Finally, you can offer VR services to clients who are looking to create custom audio content for their custom VR projects.
These are great examples of how to make money as a music producer.
Take Advantage of Video-Sharing Platforms like TikTok
One of the primary ways that music producers can make money from TikTok is by creating and licensing original music for use in TikTok videos.
TikTok has a vibrant community, especially if you produce music.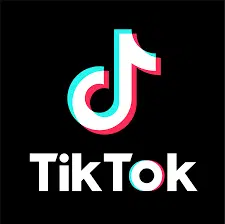 Many users incorporate music into their videos as a way to enhance their content and engage their audiences.
You can work with TikTok influencers and content creators to create custom tracks.
Then license those tracks for use in TikTok videos.
Record labels aren't required anymore to get your music out there.
Creating and selling your own sample packs and other tools that are popular among TikTok content creators is also beneficial.
And no, you don't have to be great at video editing to get your content out there.
Also, there are many opportunities to partner with brands and advertisers who are looking to expand their audience.
By staying at the forefront of trends and leveraging the unique aesthetic of the TikTok platform, you can tap into a growing audience and easily generate new sources of revenue.
Final Thoughts
As a modern music producer, you have numerous opportunities to monetize your craft.
From selling beats and tools online to collaborating with other artists and leveraging emerging technologies.
By exploring these avenues and staying ahead of trends, you can build successful and sustainable careers in music production.
In order to impress both your listeners and future business partners, you first need the hottest sounds on the planet.
Luckily, we have them right here in the FREE Unison Famous Beatmaker Template Essentials pack.
It includes the world's most professional, accurate, polished templates that are guaranteed to give you an advantage over the competition.
Until next time…