808s are more than just another beat element; they are the heartbeat of modern music, driving the rhythm and setting the tone. 
Their deep, resonant sounds can take a track from ordinary to chart-topping. 
They can evoke emotion, set a mood, and captivate your listeners so they keep coming back for more.
As a music producer, having access to the hottest 808s can elevate your beats and giving them that professional edge.
And in the ever-evolving world of music, staying on top of the latest sounds is key to staying relevant. 
That's why we're uncovering the most legendary 808 samples of 2023 just for you.
The included 808s are all chosen due to their:
Deep Resonance

✓

Genre Versatility

✓

Emotional Impact

✓

Signature Appeal

✓

Professionalism

✓

Shock Factor

✓

Sonic Depth

✓

Adaptive Qualities

✓
By the end of this article, you won't just have a deep understanding of the iconic 808. 
You'll have direct access to some of the most professional, mind-blowing sample packs the industry has to offer.
This way, you'll be able to produce beats that not only sound professional but resonate deeply with listeners and get your music the recognition it deserves.
So, let's dive right in…
#1. Unison Free 808 Samples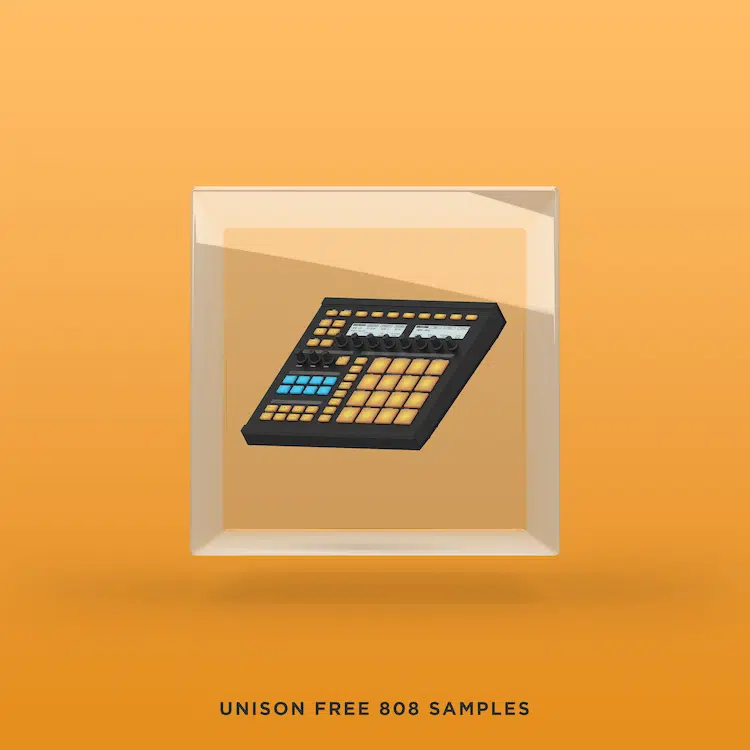 The importance of a solid 808 cannot be understated, and the Unison Free 808 Samples knocks it out the park.
This free sample pack brings forward the ultimate collection of 808 samples that have the potential to truly elevate your beats.
The standout feature for me?…
The seamless integration of analog distortion with these free 808 samples.
It provides just the right amount of warmth and ensures that each individual 808 sample hits perfectly every single time.
These 808 samples are designed keeping in mind the dynamic demands of modern music genres. 
From the rhythmic intricacies of Travis Scott's tracks to the immersive atmospheres of future bass and even the raw pulse of UK drill, this free pack covers it all. 
With these show-stopping free 808 samples, you can:
Enhance your beats

Mesmerize your audience

Blow right past you competition 
Every single sound you get from this collection is 100 royalty-free and copyright free.
This not only gives you peace of mind but also the freedom to explore, create, distribute, and promote your music.
Just like you would from your TR-808 drum machine.
Regardless of your DAW preference (like Ableton Live, FL Studio, or Logic Pro X), these free 808 samples are primed and ready to go.
With the Unison Free 808 Samples, you're not just getting basic, boring sounds 一 you're getting a ticket to the big leagues and a passport to low-end greatness. 
Download the Unison Free 808 Samples Now
This Free 808 Sample Pack Contains:

#2. Unison Free Hip Hop Drum Kit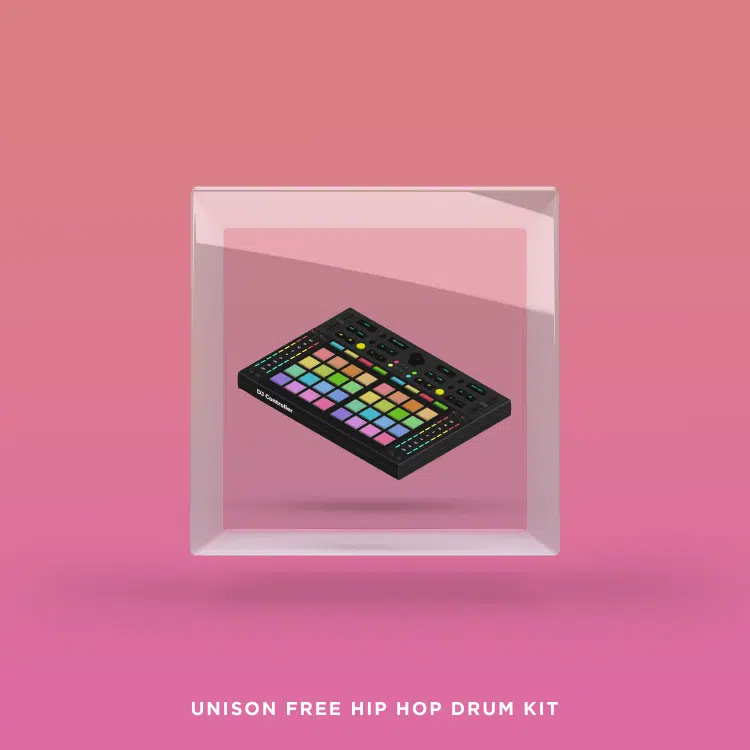 For those deep into the realms of hip-hop production, the drum kit can make or break a track.
The Unison Free Hip Hop Drum Kit is, without doubt, one of those free sample packs that bring unmatched:
Consistency

Quality

Appeal

Punch
The included free 808 samples especially shine 一 not just as mere sounds, but as sonic signatures that can redefine the soundscape of your tracks.
Crafted by some of the industry's finest beatmakers and sound designers, this kit offers more than just 808 samples.
It offers a palette of sounds that are in tune with the evolving sounds of hip-hop, R&B, afrobeats, and trap.
The free 808 samples in this sample pack aren't just fillers.
They're the kind of 808 samples that, when dropped into a mix, can genuinely make your beats worthy of the top of the charts.
NOTE: Just like the previous sample pack, every 808 sample is royalty-free.
These free 808 samples are yours to mold, shape, and integrate into your projects, whether personal or commercial. 
If you're looking to capture you audience and impress the industry, this pack is for you.
Download the Unison Free Hip Hop Drum Kit Now
This Free 808 Sample Pack Contains: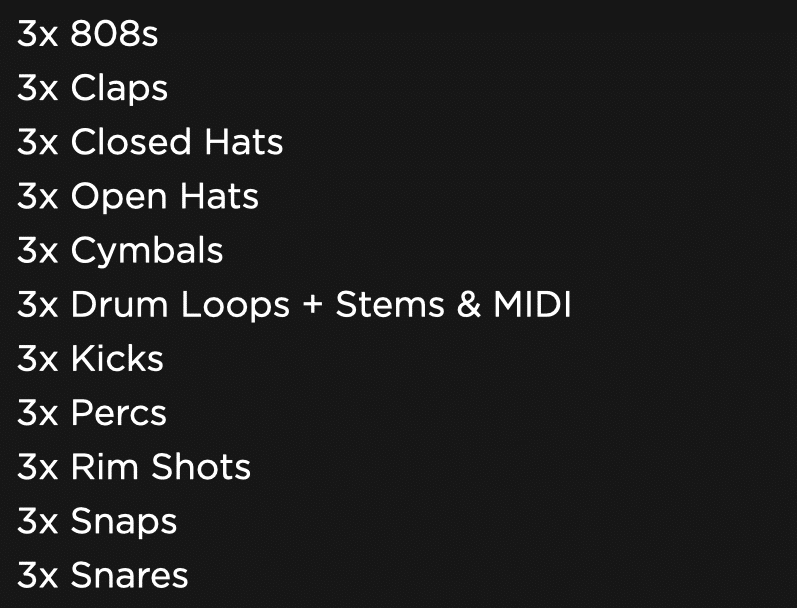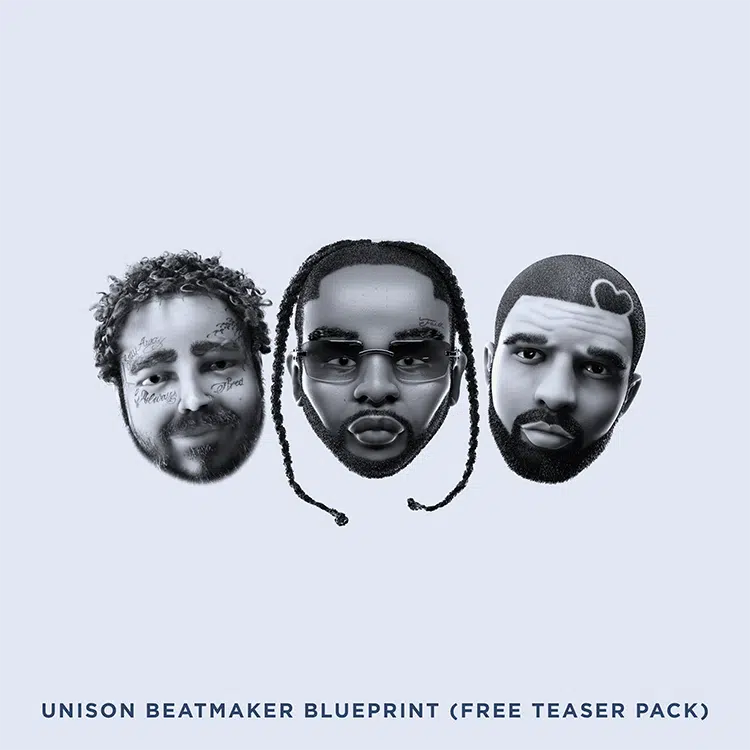 The world of 808 samples has seen significant evolution, the Unison Beatmaker Blueprint (Free Teaser Pack) is genuinely revolutionary.
The idea of giving away a taste of such a comprehensive collection, especially with these 808 samples, is unheard of.
And it's not just a sprinkle; we're talking about a whopping 5% of the entire Beatmaker Blueprint, for free.
With this free sample pack, each beat you craft can resonate with the sounds of chart-topping hits 一 making hip hop, trap, and even R&B production a breeze.
The emphasis here isn't just on quantity…
The quality of these 808 samples, bass loops, melody loops, and various other sounds is evident from the very first listen.
They've been meticulously crafted by the world's top producers and audio engineers to ensure a professional, pristine touch.
Mark my words that this will become your favorite sample pack from the very first listen.
What makes this free pack even more enticing (apart from its zero price tag and quality) is the freedom it offers.
Whether you're an up-and-coming producer looking to make your mark or a seasoned vet, these royalty-free 808 samples provide you with the versatility you need.
If you're looking for sample packs that can completely transform your tracks, look no further than a simple free download.
The 808 samples alone could redefine your beats.
However, when coupled with the plethora of other sounds, the creative possibilities are endless.
Download the Unison Beatmaker Blueprint (Free Teaser Pack) Now
This Free 808 Sample Pack Contains: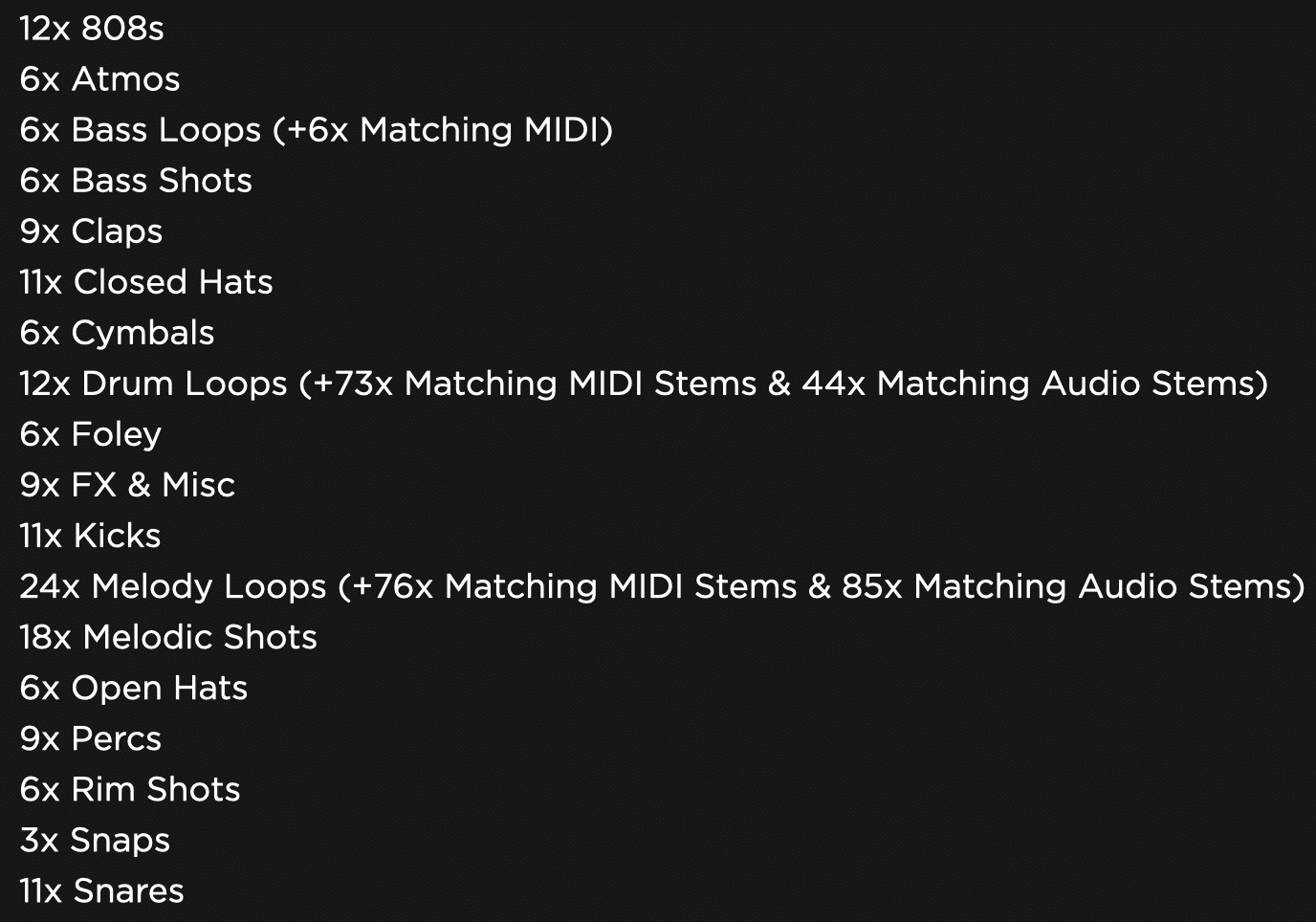 #4. Unison Lo-Fi & Alternative Beatmaker Pack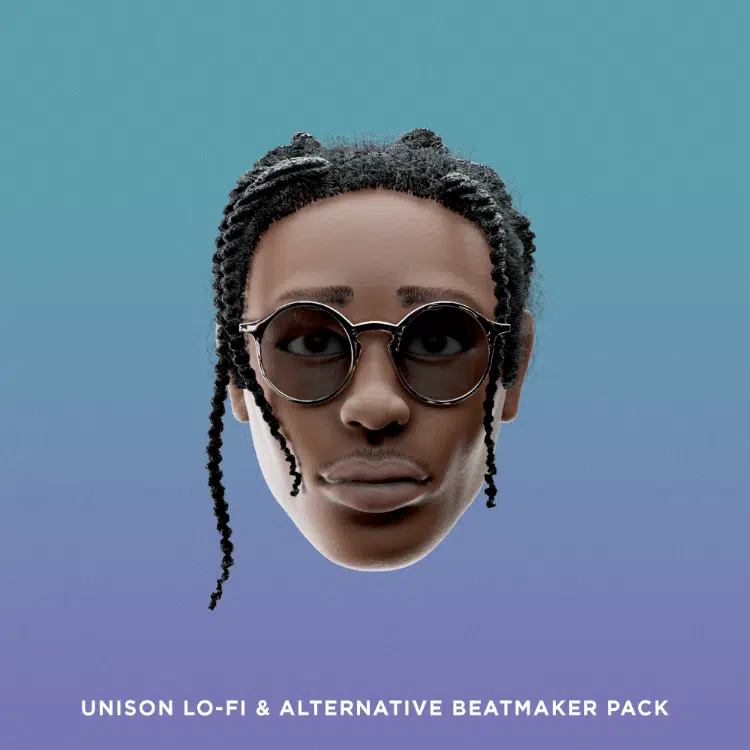 Dive into the soulful realm of Lo-Fi and Alternative beats with the Unison Lo-Fi & Alternative Beatmaker Pack.
At the heart of this collection lies its ground-shaking 808s, ready to elevate your beats to new heights.
These 808 samples are crafted to perfection and proven to impart your beats with:
Extra warmth

That punchy edge
Designed specifically for artists like A$AP Rocky, J. Cole, Lil Nas, Lil Baby, Travis Scott, and Earl Sweatshirt, this sample pack is your secret sauce for creating captivating tracks.
Tracks that stick in your listeners minds and keeps them hitting that replay button.
Every beatmaker (and artist) knows the importance of a solid 808 一 it's the backbone of many modern genres.
With this 808 bass sample pack, you get access to top-notch 808 bass samples, even better than Surge Sounds or Elektron Analog Heat.
Each 808 sample in this pack has been carefully processed and optimized through an API console, ensuring warmth and clarity in every hit.
They will ensure that your beats not only sound professional but are also on par with industry standards and have the potential to gain serious attention.
Beyond the 808s, this sample pack comes loaded with a vast array of melody loops, drum loops, and unique sounds tailored for Lo-Fi & Alternative music production.
So, whether you're laying down some chill Lo-Fi vibes or experimenting with Alternative one shots, this pack has got you covered. 
Simple to use, versatile, and packed with industry-standard quality: that's the Unison promise.
Download the Unison Lo-Fi & Alternative Beatmaker Pack Now
This 808 Sample Pack Contains: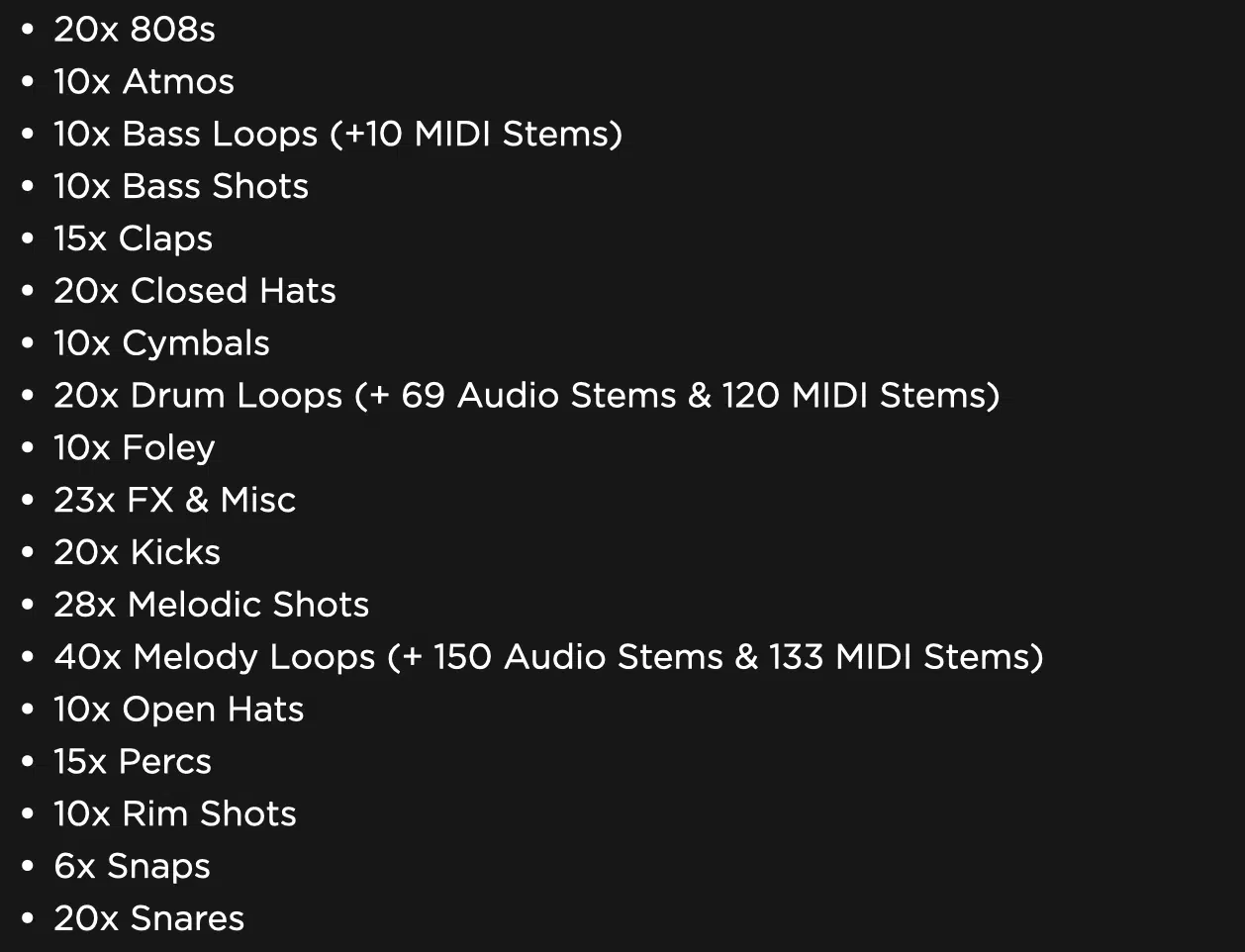 Final Thoughts
In the world of music production, few elements can match the earth-shaking impact of a well-crafted 808.
Its resonating boom can transform a simple track into a chart-topping hit, captivating listeners and making songs unforgettable.
These 808 samples we've delved into are nothing short of mind-blowing.
They encompass not just the power and depth of the 808s, but also their potential to breathe life into any track.
Whether you're a seasoned producer or a newbie, harnessing the punch of these professional 808s can elevate your beats.
As you explore each 808 sample pack, remember that it's not just about the sound itself but how you creatively manipulate and integrate it into your projects.
Dive in, let your imagination run wild, and prepare to produce tracks that are not just heard, but truly felt.
With these 808s at your fingertips, the sky's the limit.
Until next time…