If you're looking for the absolute hottest FREE melody loops on the planet, you've come to the right place.
Brace yourselves for an epic journey across the soundscapes of over 80 unique, professionally-crafted melody loops.
These aren't your average sounds… not by a long shot!
They're the key to creating show-stopping beats and getting your music the recognition it deserves.
These free melody loops aren't just about adding a beat here or a sound there, they're about transforming your creative process and taking your music to places it's never been before.
Whether you're about to produce your next beat or simply need some fresh inspiration, these free melody loops are your go-to resource.
Every single melody included within this article is:
Completely free to download ✓
Royalty-free ✓
Copyright-free ✓
Created by top producers in the industry ✓
Meaning you can download these gems, use them, remix them, and even include them in your tracks without any copyright concerns.
With these free melody loops, you are not just creating music, you're sculpting the future soundscapes of trap beats, hip-hop beats, and beyond.
So, let's dive in…
#1. Unison Essential Melody Loops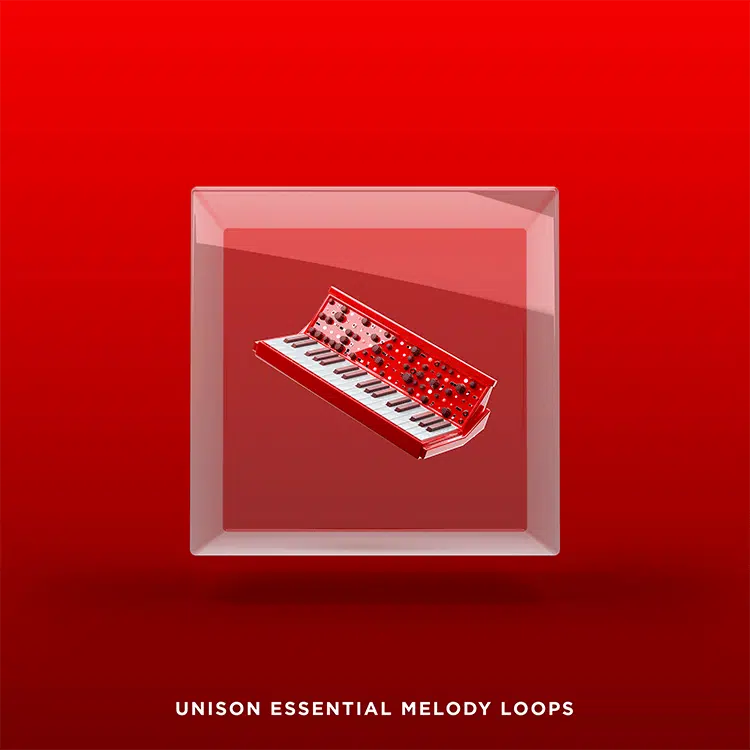 Kicking things off, we have the Unison Essential Melody Loops.
This pack isn't just a collection, it's a springboard for your music to jump right onto the billboard charts.
Why, you ask?… Well, the answer lies in the power of a captivating melody.
A unique, hook-worthy melody can make listeners play your tracks on repeat, taking your music from good to unforgettable, and these melodies are the epitome of catchy.
In this pack, you get access to 12 unique, hit-potential WAV melody loops (WAV files).
These aren't just any melody loops 一 they're specially crafted to give your music that magnetic quality, drawing listeners in and making them hit replay.
You can:
Intertwine these loops with your own unique sounds
Tweak them to fit your personal style and vibe
Let them inspire you to create something totally unexpected
After all, that's the beauty of making music, isn't it?
Plus, these free melody loops are all royalty-free, meaning you can tweak, experiment, and incorporate them into your beats without a second thought.
The versatility offered by these free melody loops isn't just about convenience, it's about unmatched creativity.
This Pack Includes: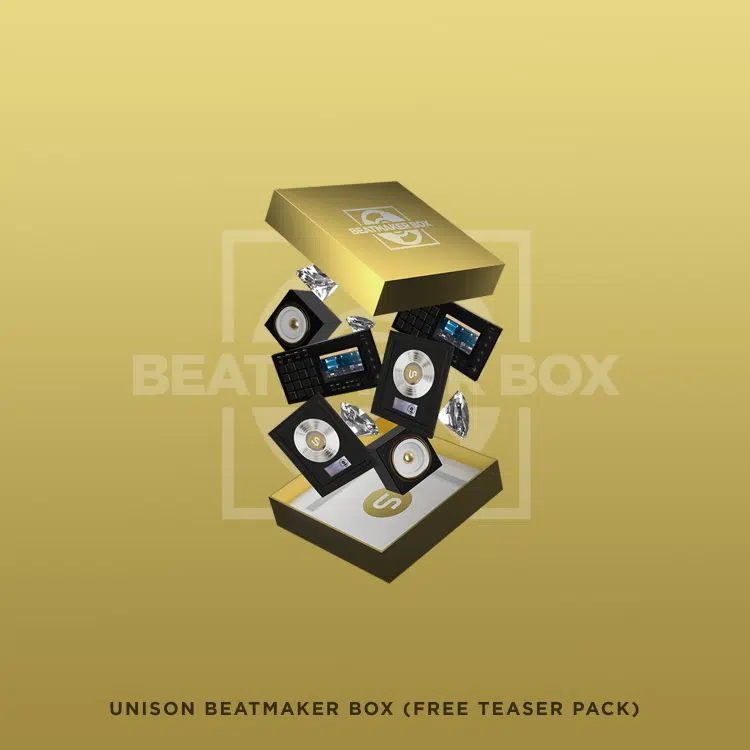 Next in line is the Unison Beatmaker Box (Free Teaser Pack).
As a generous gift to the music production community to kickstart the new year, this pack was a clear statement of intent 一 to boost your creative possibilities and bring your beats to a new level.
This pack includes 18 diverse loops and offers a tantalizing taste of what the full version holds.
With bass loops, melody loops, drum loops, and even guitar loops, you've got a treasure trove of sounds at your fingertips.
And let me tell you… when it comes to creating beats that stand out, a killer melody loop can make all the difference!
The melody loops in this pack aren't just 'free add-ons' to promote the full pack, they're your key to creating the next chart-topping hit (seriously).
Whether you're working on a dark, moody trap beat or an energetic, pulsating tune, these melody loops are versatile enough to satisfy any vibe, occasion, genre, and subgenre.
And let's not forget 一 these loops are all royalty-free!
That means you have total freedom to experiment, mix, and match to your heart's content.
Whether you're a seasoned beatmaker or just getting started, the freedom these free melody loops provide is absolutely priceless.
This Pack Includes: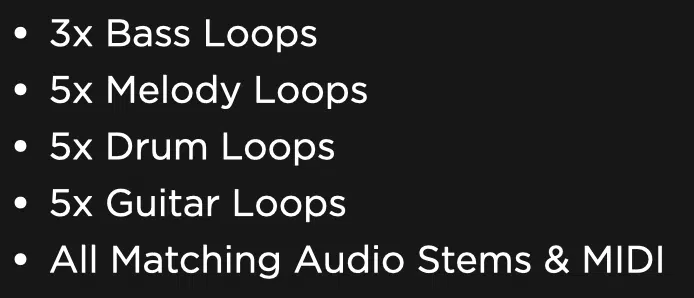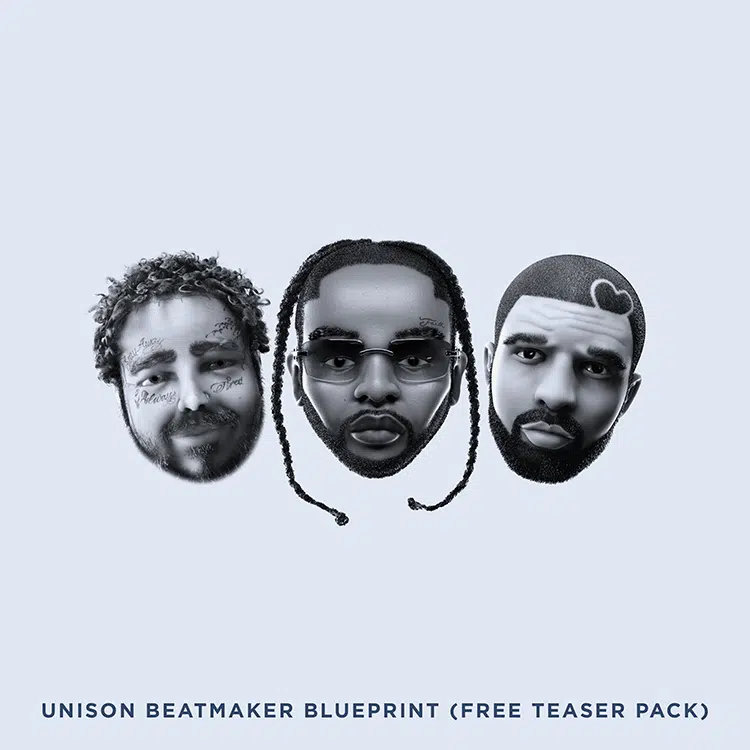 Unison Beatmaker Blueprint (Free Teaser Pack) is the next stop on our list.
It's a powerful prelude to the full-fledged Unison Beatmaker Blueprint, including 449 samples, loops, and MIDIs.
This pack provides you with an unparalleled journey into the world of beat-making and has the potential to catapult your beat sales.
The Unison Beatmaker Blueprint (Free Teaser Pack) includes 449 samples, free trap melodies, loops & MIDIs for you to take your beats to the next level; free of charge and 100% royalty-free.
However, the included samples aren't just random samples 一 they're meticulously crafted and inspired by the biggest hit songs on the charts.
Incorporating these loops into your music doesn't just add layers; it sets the tone for your entire track.
These free melody loops offer a comprehensive experience and combination of addicting:
Rhythms
Harmonies
Emotions
They're versatile, adaptable, and full of potential for your next trap beats, providing the perfect backdrop for your creative exploration.
I mean, what more can you ask for?
Whether you're a beginner just finding your feet, or an experienced producer looking for a fresh spark, these free melody loops are a goldmine for your creative process.
This Pack Includes: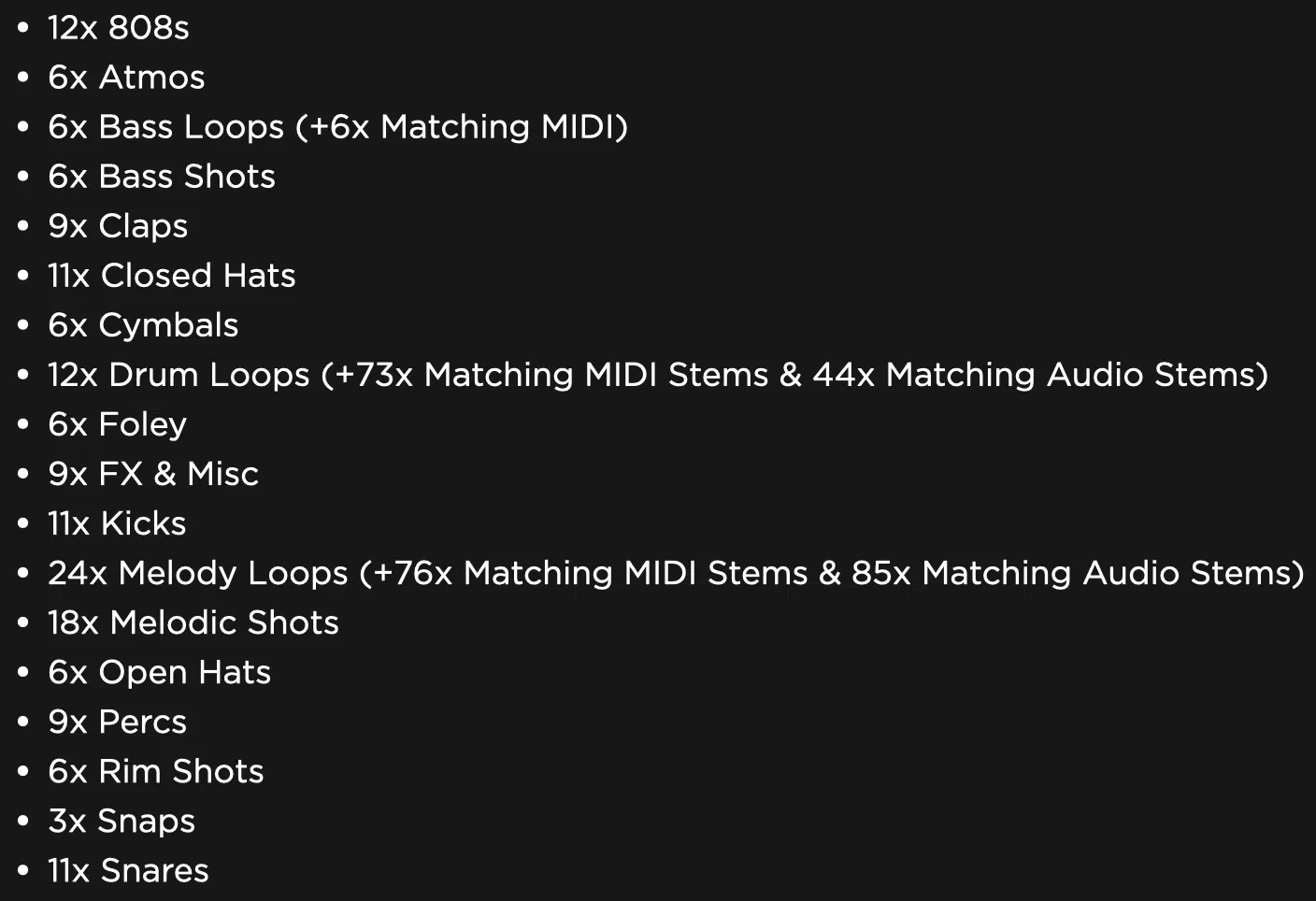 #4. Unison Essential MIDI Melodies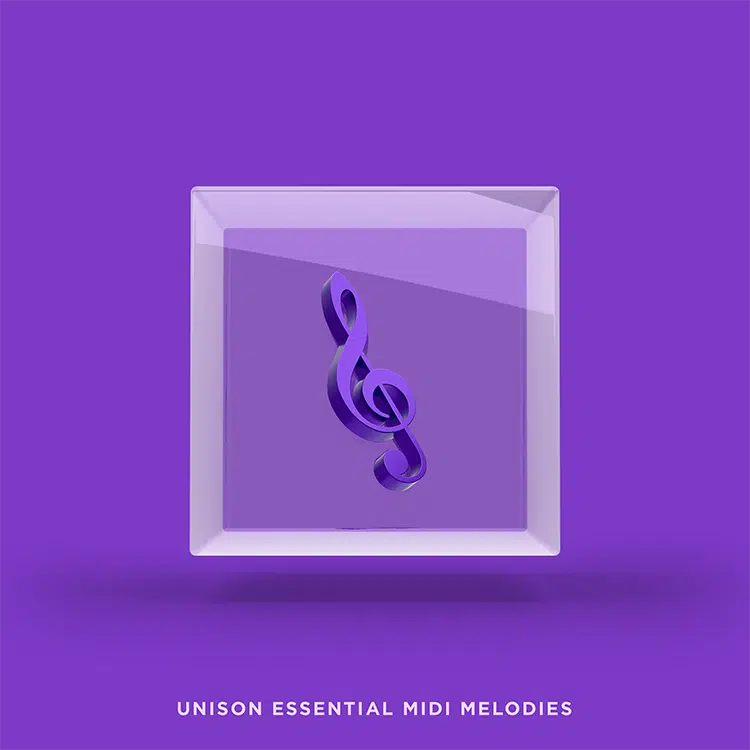 The Unison Essential MIDI Melodies pack is a true game-changer.
It offers 12 unique, hit-potential MIDI melodies that can instantly plug & play into your own music.
Plus, the MIDI format allows an incredible degree of flexibility and adaptability 一 perfect for breathing new life into your beats, which we can all use at some point.
These MIDI melodies are more than just tunes… they're musical tools to help your music shine and get noticed by the right people.
When incorporated into your work, these free trap melodies infuse it with a distinct 'it factor,' setting it apart from the crowd.
Whether you're producing a smooth hip-hop track or heavy-hitting trap beats, these MIDI melodies have you covered.
Being customizable, these free melody loops can be altered to your exact specifications (style, vibe, genre, etc.).
Feel free to tweak, experiment, and play around, as the sky isn't the limit, only your creativity is.
This Pack Includes:

#5. Unison Artist Series Essentials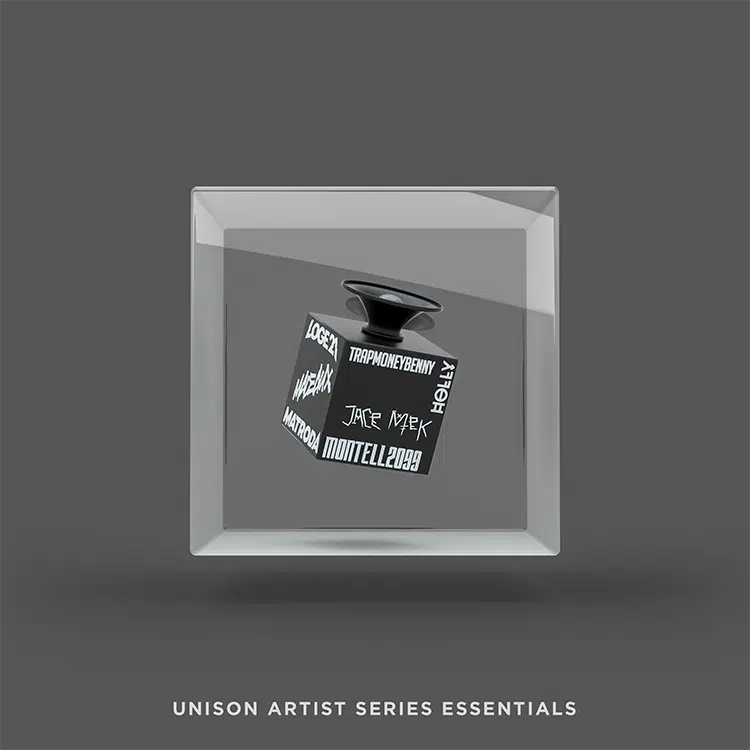 Unison Artist Series Essentials is a sample pack designed to offer a free taste of professional sound production.
It contains a broad spectrum of sounds, but our main focus here lies in the melodic elements 一 and with good reason.
The 2x melodic loops in this pack have been used in chart-topping tracks and amassed over 10 million plays!
No joke, over 10 million plays, and your beat could be the next million.
These free melody loops are not just polished and well-designed, they're proven hits that have been featured in some of the most played tracks across the most popular genres, like hip-hop and trap.
They offer a once-in-a-lifetime opportunity for you to harness the energy and creativity of the world's top producers.
As well as empower you to create empowering trap beats that truly resonate with listeners and gain new fans for life.
And remember, these free trap melodies are all 100% royalty-free!
So go ahead, dive into these amazing loops, through them into any DAW (like Ableton Live or FL), mix them, match them, flip them around, and let your creativity flow.
NOTE: Speaking of Ableton and FL Studio, if you're wondering how to become a master at either DAW, we've got you covered. We even compared the two in our Ableton vs FL Studio article.
This Pack Includes: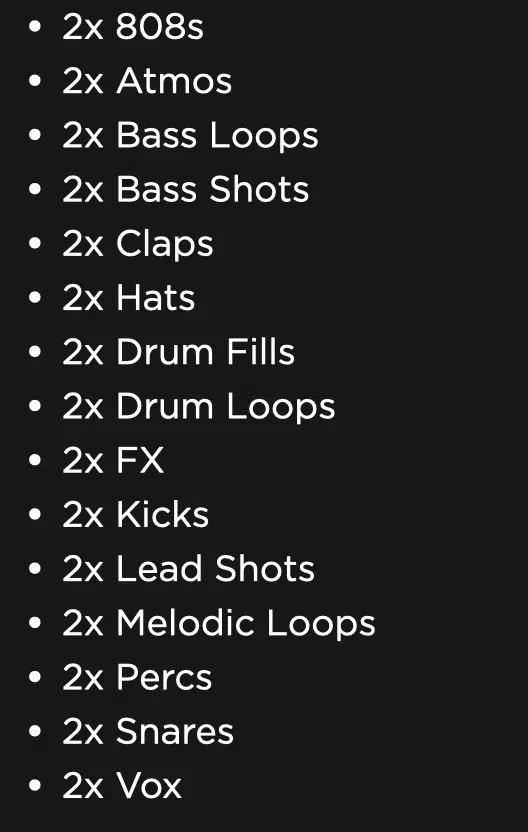 #6. Unison Free Black Friday Pack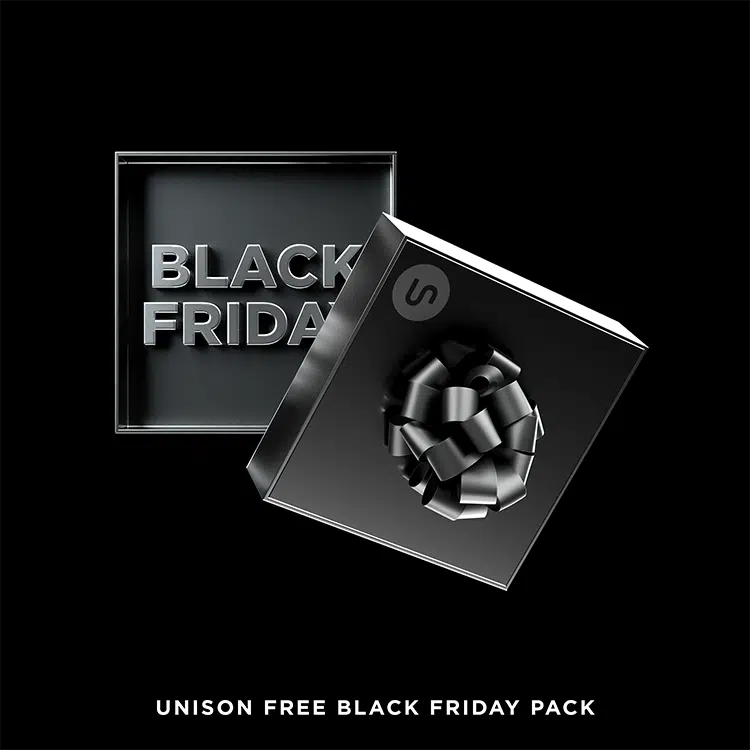 The Unison Free Black Friday Pack stands apart with its unique assortment of sounds.
With a massive collection of 625 samples, MIDIs, and presets, it opens up an array of possibilities for music creation.
But the star of the show?… The 15 melody loops and 36 MIDI melodies.
They're not just catchy but downright addictive.
These free trap melodies are exclusive to the Black Friday Pack 一 which means they bring an element of originality and intrigue to your tracks.
Infusing your beats with these loops will not only elevate your sound but also give your music a distinctive edge that can't be replicated.
Whether you're dabbling in dark trap beats or creating melodic hip-hop vibes, these melody loops will make your songs pop.
They're designed to fit seamlessly into your workflow while inspiring fresh ideas and pushing your creativity to brand-new heights.
Just like its predecessors, the Unison Free Black Friday Pack's free melody loops are all 100% royalty-free.
That means, like all the other free trap melodies on this list, you're free to download, tweak, and incorporate these melody loops into your work without any strings attached.
Side note, this pack also contains 10x full MIDI Drum Kits!
This Pack Includes: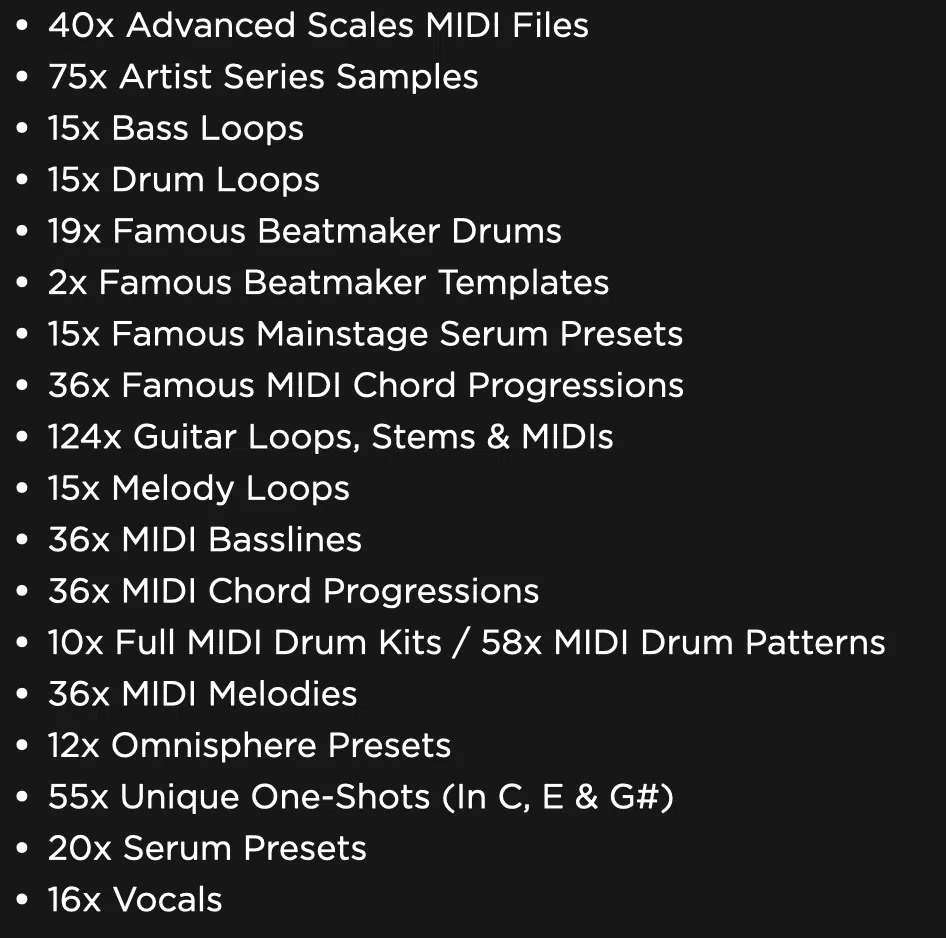 #7. Unison Free Guitar Loops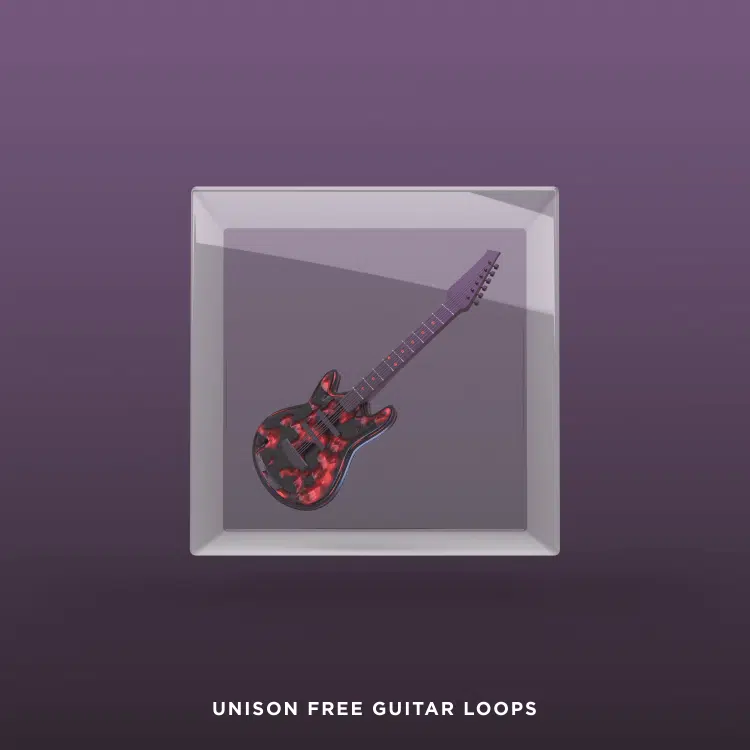 Rounding up our list is the Unison Free Guitar Loops pack.
If you're looking to inject a dose of acoustic warmth or electric energy into your tracks, this pack is your ticket.
It features 7 free processed guitar melody loops and 7 dry guitar melody loops, each accompanied by matching audio and MIDI stems.
The pack features both electric and acoustic guitar loops 一 giving you the versatility to create diverse and mind-blowing music.
Whether you're creating a mellow, laid-back track, or a fiery, high-energy beat, these free melody loops will serve you well.
Every loop in this pack is intricately crafted, with each well-thought-out note serving a unique purpose.
They create a rich, layered effect that adds depth and dimension to your music, making your melodies not just heard, but felt.
As with all our recommendations, the Unison Free Guitar Free Loops pack is 100% royalty-free.
That means you can freely use these free trap melodies in your music, without any worries about copyright issues.
This Pack Includes:
Free Melody Loops: Final Thoughts
Well, there you have it 一 the absolute best free melody loops on the planet.
We've seen how these free melody loops aren't just samples; they're your passport to a world of unlimited creativity.
From free trap melodies to intricate guitar loops, they're designed to spark your imagination and fuel your music production fire.
Remember, each of these melody loops is 100% free, royalty-free, and copyright-free.
Meaning, they're yours to play, tweak, and transform, enabling you to create a unique sonic signature that sets your music apart.
With these free melody loops at your disposal, you have the power to create music that resonates, captivates, and, most importantly, gets noticed.
So dive in, download these packs, and let these free melody loops be the heartbeat of your next chart-topping hit.
Until next time…