Drum samples are the heartbeat of any track, the rhythmic pulse that drives the music and engages the listener.
They can provide depth, energy, and nuance to your tracks while also being the anchor that helps your music truly shine.
However, finding the right drum samples (especially for a reasonable price) can sometimes feel like searching for a needle in a haystack.
It's a challenging but essential task for those looking to elevate their music to professional standards.
Luckily, we're breaking down the best free drum samples and paid drum samples available today to help your tracks rise to the top of the charts.
Found within these top sample packs are different drum samples, such as:
Pounding kicks ✓

Crisp snares ✓

Addicting closed & open hats ✓

Atmospheric Cymbals ✓

Hard-hitting 808s ✓

Amazing one shots

✓

Unique percs ✓

Versatile drum loops ✓

Ambient rims & snaps ✓

Game-changing drum kits ✓
You'll have access to the most pristine, show-stopping drum samples around.
We won't just introduce you to these drum sounds but also guide you on how to use and manipulate them creatively.
If you're looking to create mind-blowing tracks that resonate and get your music the attention it deserves, you've come to the right place.
So, let's dive in…
The 8 Best Sample Packs (Containing the Most Epic Drum Samples)
From punchy kicks to atmospheric cymbals, each of these sample packs offers a unique sonic palette.
We chose the following sample packs because each contains the most professional, legendary, and game-changing drum samples.
NOTE: We're starting with the free sample packs and then moving on to the paid options.
So, if you're ready to discover high-quality samples that can enhance your tracks and your music production workflow, let's break it down.
#1. Unison Famous Beatmaker Drum Essentials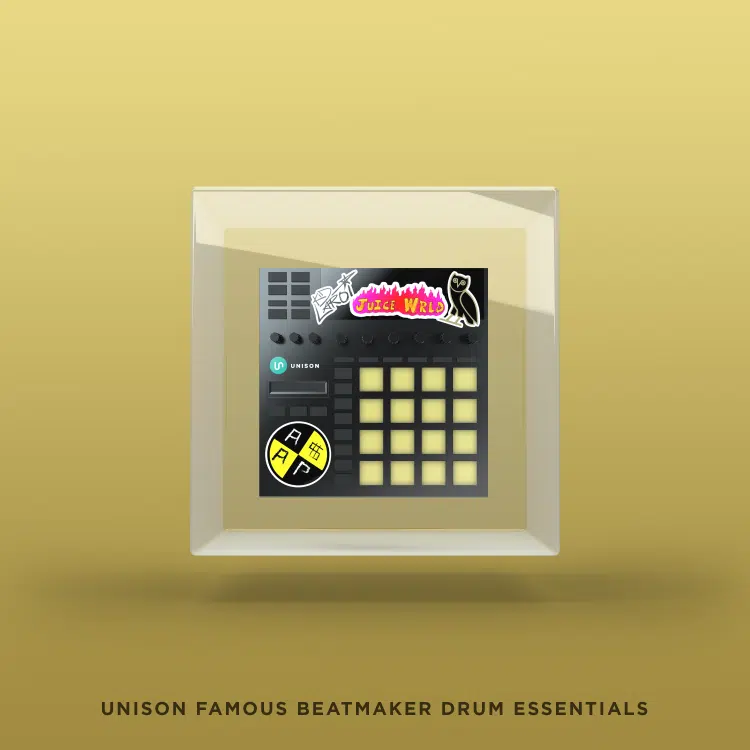 Every iconic track has a signature rhythm, a defining beat that sticks with listeners.
This isn't just because of the musical vision behind it but largely due to the drum samples powering the beat. 
Introducing the Unison Famous Beatmaker Drum Essentials: your gateway to drum samples that shaped hit songs. 
This free sample pack provides unparalleled value for anyone looking to replicate the success of chart-topping hits.
It's the ultimate collection of free drum samples recreated from top hits with an incredible 99.9% accuracy.
Yes, you read that correctly with 99.9% accuracy.
You get to use pro-level drum samples without the painstaking process of creating them from scratch (which is tedious).
These free drum samples, created from some of the greatest hits in popular genres, are all:
Polished

Hard-hitting

Professionally-designed

Ready for integration

Royalty-free
A huge challenge with recreating drum samples is maintaining the authentic vibe and punch of the original…
With Unison's exceptional focus on detail and its team of elite sound designers, these free drum samples aren't just close to the original 一 they're nearly identical.
Integrating these drum samples into your beats could be the edge you need. 
Whether 21 Savage's drum sounds intrigue you or Kanye West's unique style is more your thing, there are drum samples for every music production workflow.
Plus, you'll be able to impress anyone who hears your productions, and who doesn't want that?
Download Unison Famous Beatmaker Drum Essentials Now
This Free Sample Pack Contains Drum Samples From: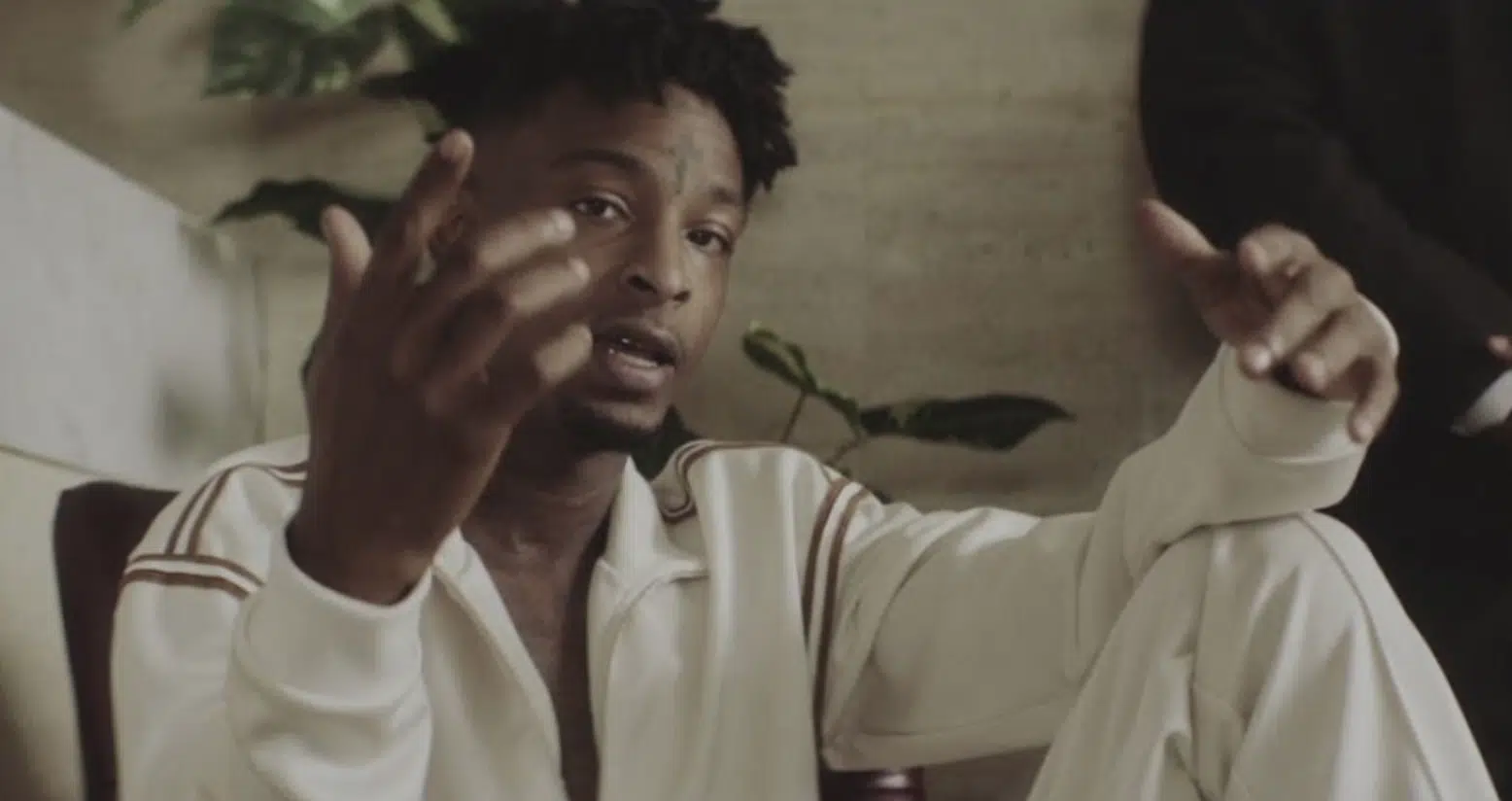 21 Savage – Bank Account
A$AP Rocky – Babushka Boi
Big Sean, Post Malone – Wolves
Kanye West – Father Stretch My Hands Pt. 1
XXXTENTACION – SAD!
#2. Unison Free Hip Hop Drum Kit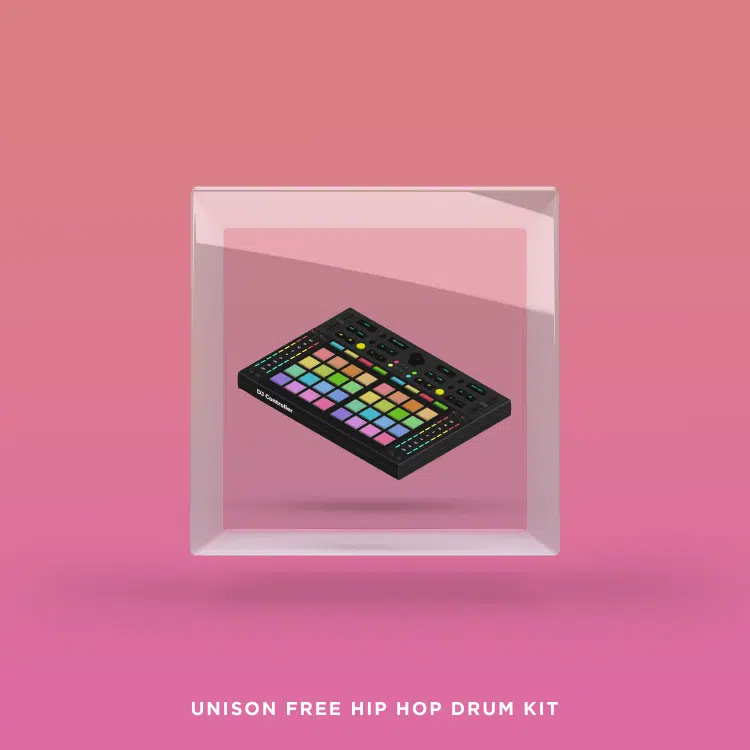 Hip-hop is as much about the lyrics as it's about the beat, and the drum samples are the essence of that beat.
With the Unison Free Hip Hop Drum Kit, you're not just getting drum samples; you're obtaining a powerhouse toolkit designed to make your beats resonate like never before.
Whether you're first starting out or are an established music producer, these drum samples will add that professional touch to your production.
And guess what?…
This sample library of premium quality drum samples is completely free!
All of the (royalty-free) drum samples within this drum kit are:
Created to be the backbone of your next track
From moody R&B to energetic trap, these free drum samples cater to a broad spectrum, ensuring you always find the right fit for your beat.
Adding MIDI stems to these free drum loops is the cherry on top, providing unparalleled creative flexibility. 
You can adjust, reimagine, or transform these free drum samples 一 making them perfectly align with your unique style.
Visualize crafting a beat and wanting to experiment with different textures…
With these free drum samples, you can effortlessly do just that.
You can seamlessly switch snares, kicks, or any other component until it perfectly aligns with your envisioned sound.
When it comes to drum kits, whether it's free drum kits or paid drum kits, this one most certainly reigns supreme.
Download the Unison Free Hip Hop Drum Kit Now
This Free Sample Pack Features: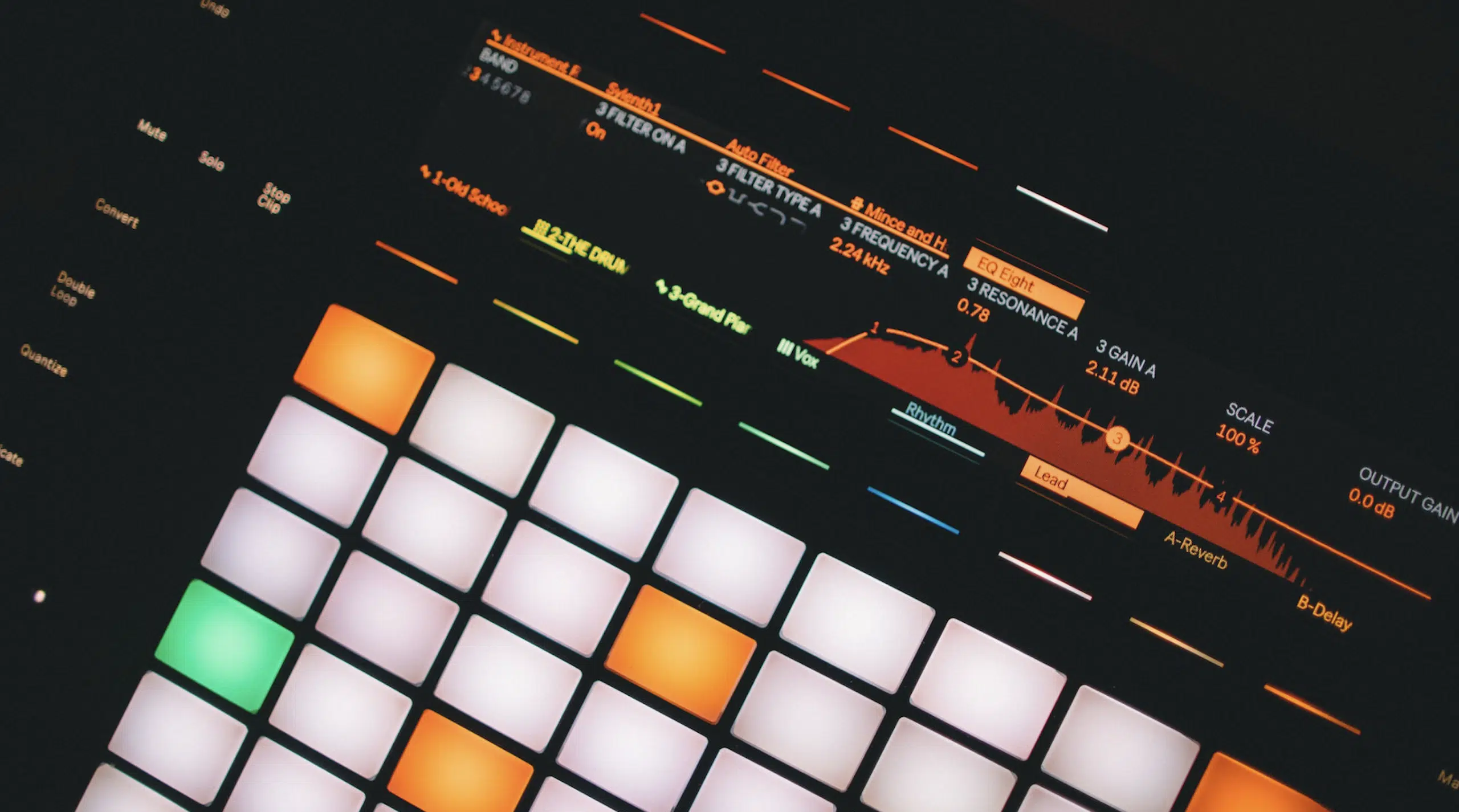 3x 808s

3x Claps

3x Closed Hats

3x Open Hats

3x Cymbals

3x Drum Loops + Stems & MIDI

3x Kicks

3x Percs

3x Rim Shots

3x Snaps

3x Snares

The most impressive drum kits around
#3. Unison Free Drum Fills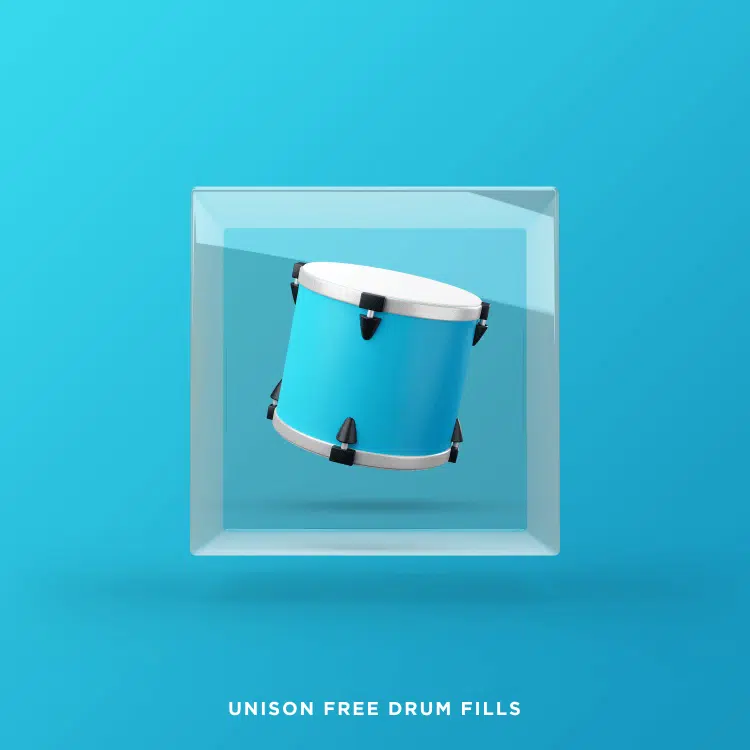 The Unison Free Drum Fills pack is unmatched for the most unique and professional drum fills.
When you think about what brings flavor, distinction, and that irresistible allure to any track, the spotlight often falls on the drum fills.
These are the rhythmic bridges, the crescendos, and the drumming flares that beautifully transition from one section of a song to another. 
And more than just transitions, drum fills are about: 
Igniting emotions

Creating moments of suspense, joy, or anticipation

Getting people to feel connected to your tracks
They're the heartbeats of top tracks, defining moments in music that are replayed in listeners' minds.
Whether you're crafting the next hip-hop banger, an infectious pop track, or an EDM anthem, these drum sounds will bring a level of professionalism that's hard to achieve otherwise.
They're not just any drum fills 一 they're modeled after the styles of the biggest hits across the most popular genres.
This ensures that your track doesn't just sound good or tolerable but one that instantly captivates and sticks with your audience.
Imagine the difference a meticulously crafted drum fill could make in your track.
It could be that pause before the chorus, offering a moment of anticipation, or the bridge leading to the climax of your EDM project.
With these free samples, not only do you elevate your music, but you also guarantee a memorable impression on your listeners.
This will lead to more plays, shares, and recognition in the music industry.
Download Unison Free Drum Fills Now
This Free Sample Pack Features: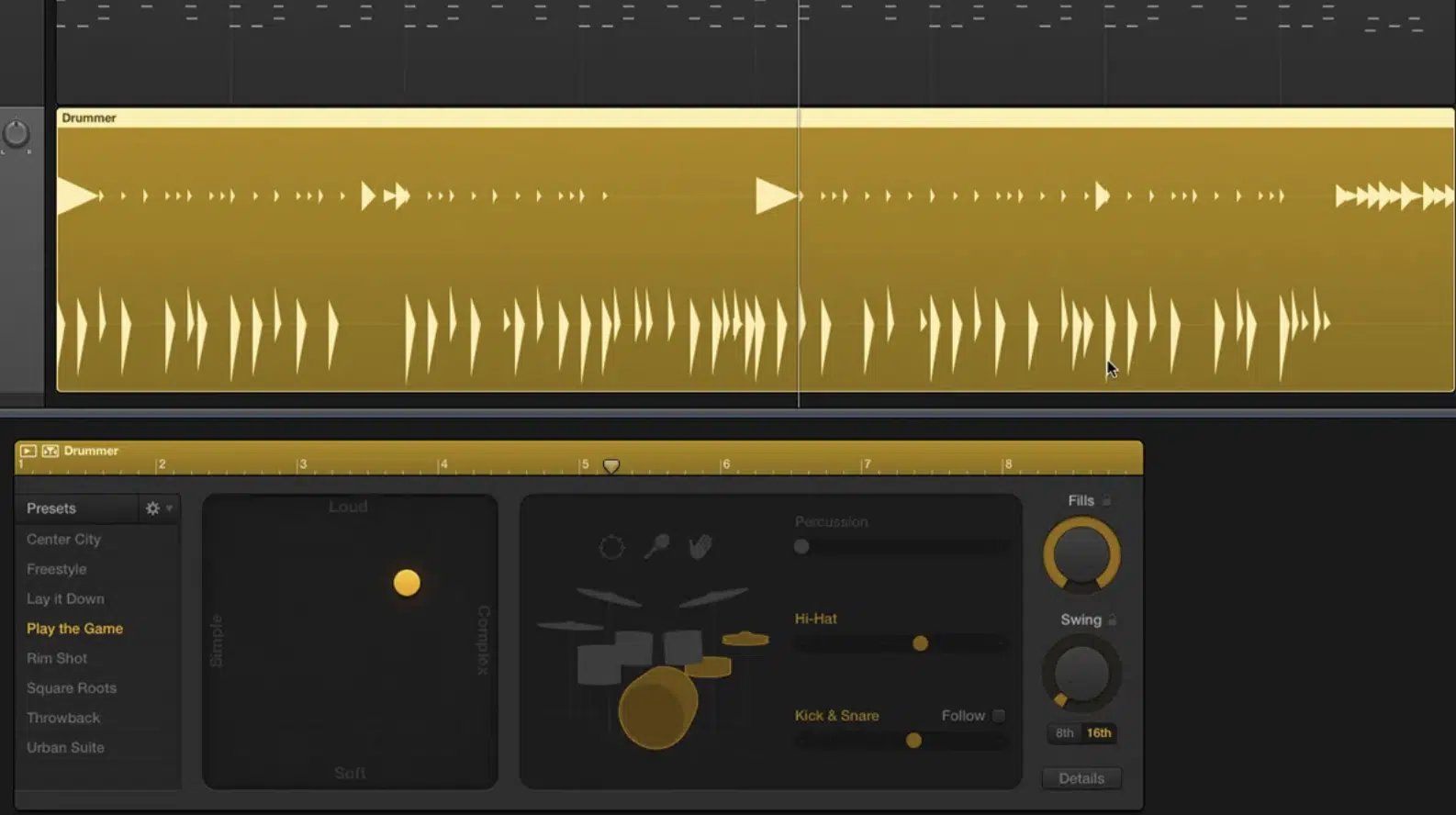 12 High-Quality Drum Fills
#4. Unison Free Acoustic Drum Samples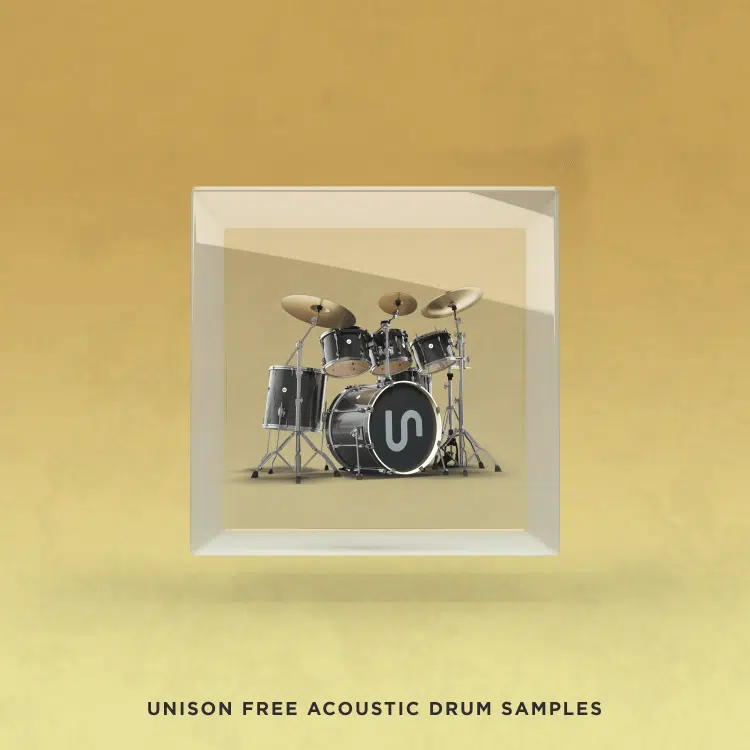 In an age where digital production reigns supreme, there's a charm and authenticity that only acoustic drum samples can bring.
With the Unison Free Acoustic Drum Samples pack, this isn't just a possibility; it's a promise.
They have a rawness, a depth, and a punch that resonates on a different level. 
Now, you can inject your music with this very authenticity and witness your tracks come alive like never before.
These free drum samples serve as the beating heart of your music, whether you produce:
You can create timeless and modern tracks by fusing the raw power of acoustic samples with contemporary music.
It's about striking the right balance between the classic and the contemporary.
Think about the warmth of an acoustic kick drum setting the tone for your track or the crisp snap of a snare cutting through 一 adding that much-needed punch.
These aren't just any acoustic samples.
They've been crafted precisely by expert sound designers to complement various genres and enhance any track.
And the best part is they're royalty-free and inspired by drum patterns and rhythms of the most iconic songs of our times.
If you're looking for a free sample pack with unique drum samples guaranteed to help your tracks shine, this sample pack is for you.
Download the Unison Free Acoustic Drum Samples Now
This Free Sample Pack Features:

2x Kicks
2x Snares
2x Ghost snares
2x Rims
2x Closed Hats
2x Open Hats
2x Crashes
2x Rides
2x High Toms
2x Mid Toms
2x Low Toms
2x Perc
2x Claps
2x Snaps
2x Shakers
#5. Unison Famous Beatmaker Drum Pack ($27)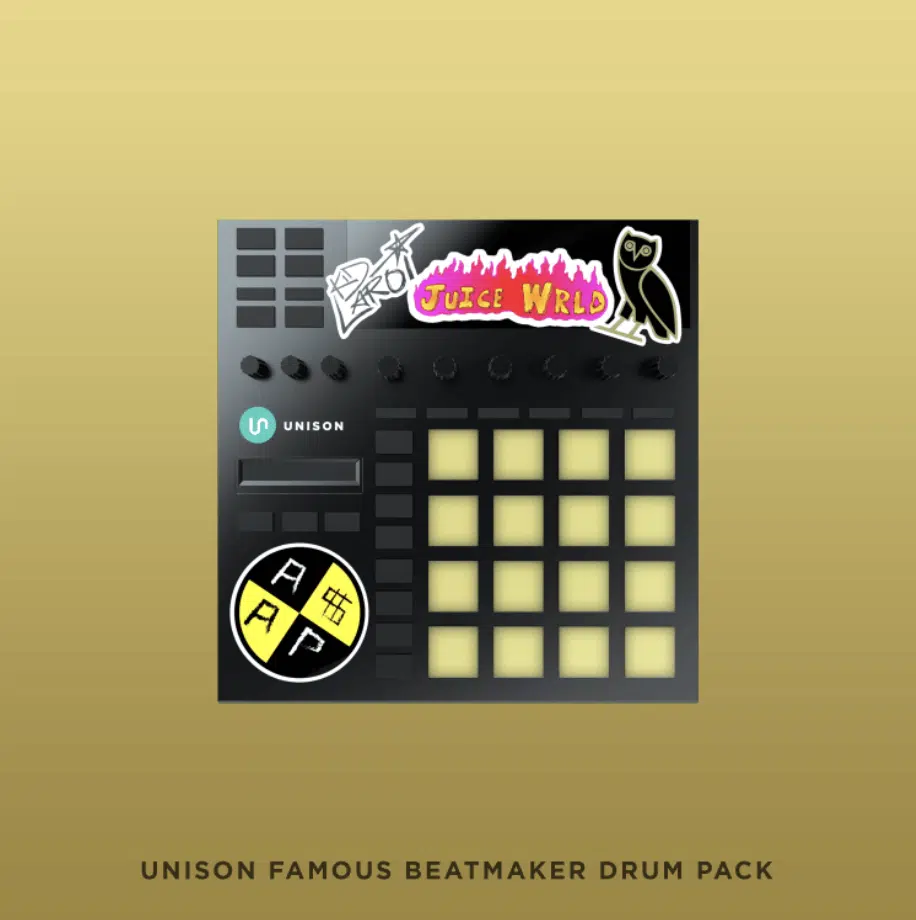 Every producer knows the significance of a good drum sample; the pulse, rhythm, and very foundation gets listeners nodding their heads.
But what if you could access not just any drums but those that have been part of legendary tracks? 
That's where the Unison Famous Beatmaker Drum Pack comes in.
This sample pack is your ticket to tapping into the musical essence of iconic artists that have dominated the charts.
Drums play a pivotal role in making tracks memorable, and this pack brings you drum samples recreated from the beats of industry giants. 
Think of the: 
Impeccable rhythm of Travis Scott

Distinctive sounds of Eminem

Infectious beats behind a Drake hit
Now, you can give your own music that same allure and intrigue.
With meticulous attention to detail and a commitment to precision, Unison's sound designers have recreated these drum samples with a staggering 99.9% accuracy.
It's not just about mimicking 一 it's about capturing the very soul of these hits.
Why wander in the dark, trying to create the perfect beat, when the blueprint has already been laid out by the best?
With this sample pack, you get not just quality but also the confidence that your songs have the potential to captivate listeners, just as the chart-toppers do. 
Remember, the best artists learn from the best; this is your chance to do just that.
Download the Unison Famous Beatmaker Drum Pack Now
This Sample Pack Features: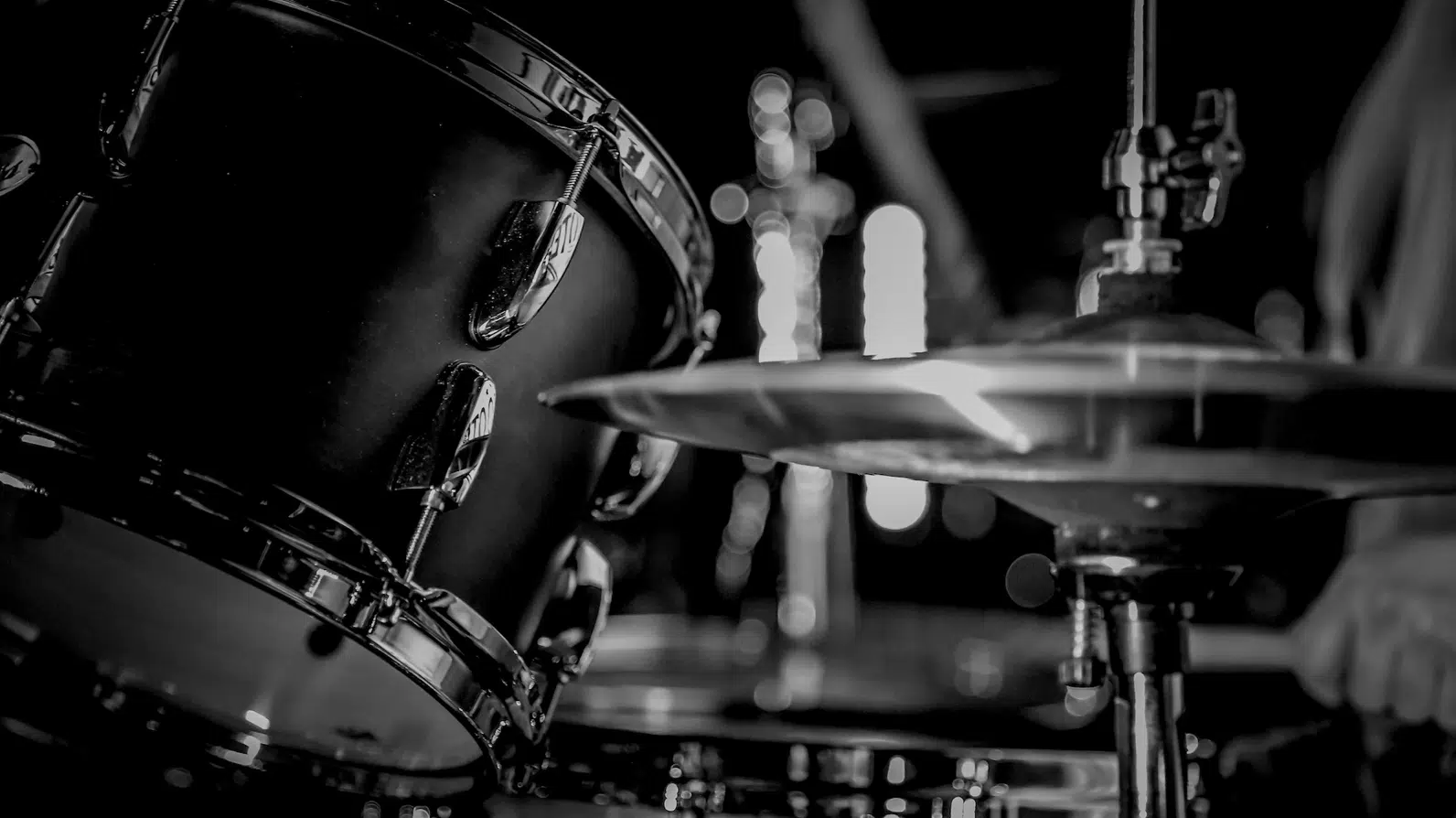 99 Kicks
138 Closed & Open Hats
110 Snares, Claps, Rims & Snaps
24 Percs, Toms, Shakers, Cowbells & Tambourines
20 Rides & Crashes
#6. Unison Acoustic Drum Pack ($27)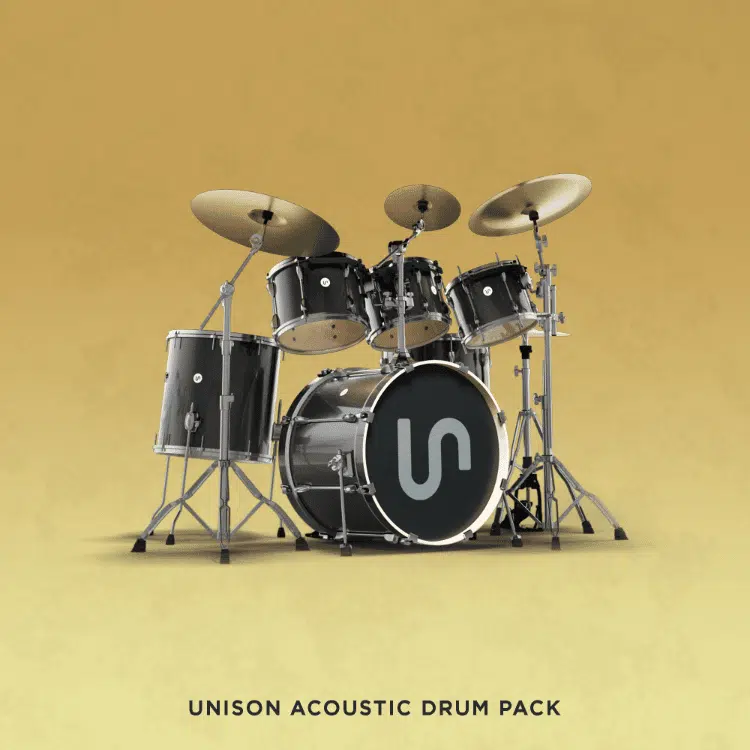 As we touched upon earlier, there's a magic to live acoustic drums, a tangible energy that electronic samples can't quite replicate. 
And, with the full version of the Unison Acoustic Drum Pack, you can access the most high-quality samples in the game.
Each drum sample included in this pack can add depth and dimension.
These include drum elements like the thump of a kick, a snare's crisp snap, or a cymbal's resonant ring.
Unison Acoustic Drum Pack, this magic is now within your reach. 
And not just any acoustic samples, but those recorded by a Grammy-winning drummer 一 ensuring a touch of genius in every beat.
When you're in the music production field, especially when producing for genres like Rock, Jazz, or Funk, the quality and authenticity of your drum samples can make or break your track. 
But, with modern genres also starting to lean towards acoustic touches, the versatility of this sample pack becomes apparent. 
Each drum sample in this sample pack resonates with the:
Precision of a live performance

Depth of acoustic sounds

Sheer brilliance of world-class recording equipment
Plus, while the quality is top-tier, your peace of mind is paramount to Unison, so they offer a 60-day money-back guarantee.
Whether you're aiming for a rock anthem or experimenting with hip-hop and electronic music, with this sample pack, you're equipped with the very best.
So, if you're searching for the best drum samples in the game, download this pack now.
Download the Unison Acoustic Drum Pack Now
This Sample Pack Features:

75 Kicks
75 Snares
75 Ghost Snares
50 Rims
75 Closed Hats
75 Open Hats
90 Cymbals (Crashes, Chinas, Splashes & Rides)
60 Toms (High, Mid & Low)
120 Percs
35 Claps
25 Snaps
35 Shakers
#7. Unison Pop Beatmaker Pack ($27)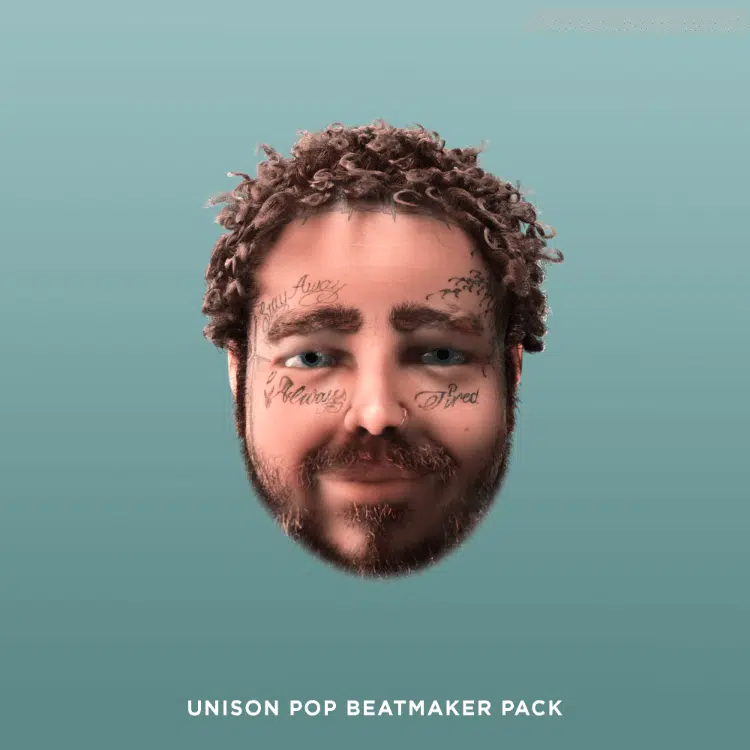 Pop culture pulses to the beat of iconic artists like Tyga, Post Malone, and Drake.
So, if you're looking for the most professional way to recreate those infectious beats, the Unison Pop Beatmaker Pack is unparalleled.
It's your go-to toolkit tailored to craft fire beats that emulate these very artists.
Every drum sample, every drum loop, and every MIDI file has been meticulously designed to ensure you're ready for the spotlight.
The heart of great music lies in its details.
And this sample pack, curated by the world's best sound designers, brings impeccable quality and unmatched precision that even vintage drum machines can't reproduce.
With the pro-level drum samples and drum loops, you're not just mixing 一 you're elevating.
Every beat and rhythm will emanate professionalism, setting your tracks apart.
Think of those standout beats that get the masses streaming and dancing; with this sample pack, that could be your track.
So, want to get ahead in the competitive music production world and have sounds that samples great artists?
This sample pack not only ensures that your beats sound top-tier but also ensures that they're cleared for personal and commercial use (royalty-free!).
You'll be free to experiment, innovate, and produce without any bounds.
And remember, quality beats don't just sound good.
They capture attention, generate massive plays, and leave an indelible mark on your audience.
Download the Unison Pop Beatmaker Pack Now
This Sample Pack Features: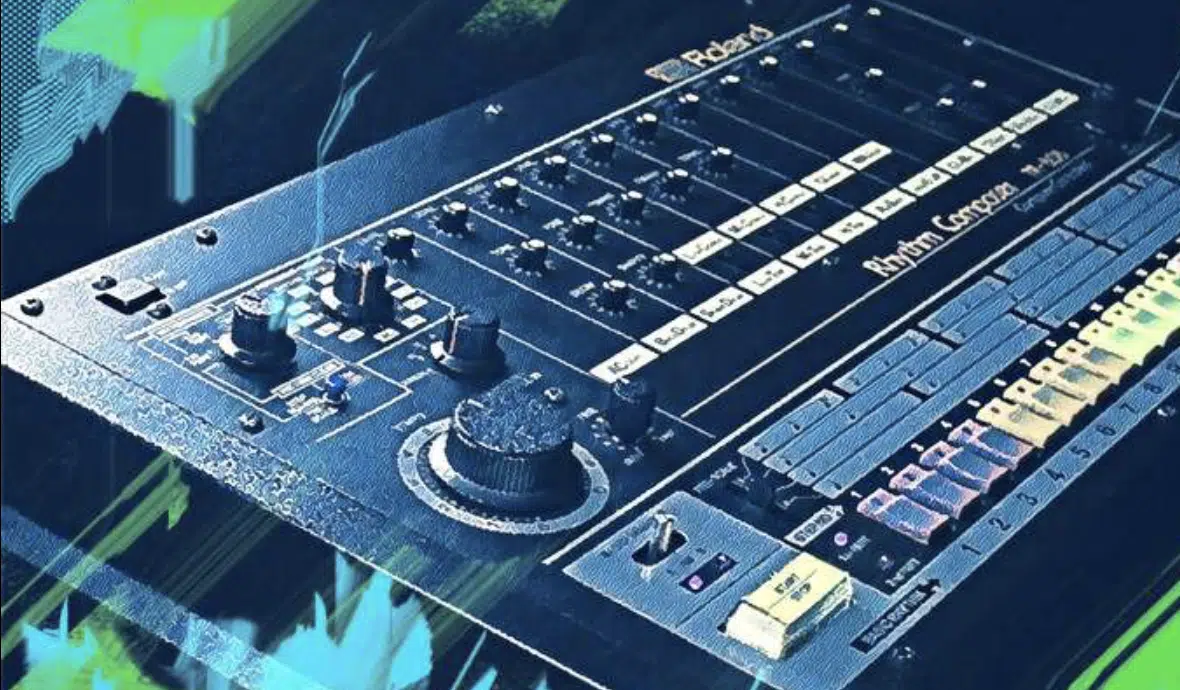 20x 808s
10x Atmos
10x Bass Loops (+10 MIDI Stems)
10x Bass Shots
15x Claps
20x Closed Hats
10x Cymbals
20x Drum Loops (+ 72 Audio Stems & 130 MIDI Stems)
10x Foley
23x FX & Misc
20x Kicks
25x Melodic Shots
40x Melody Loops (+ 134 Audio Stems & 112 MIDI Stems)
10x Open Hats
15x Percs
10x Rim Shots
6x Snaps
20x Snares
#8. Unison Artist Series Tchami Eternal Pack ($17)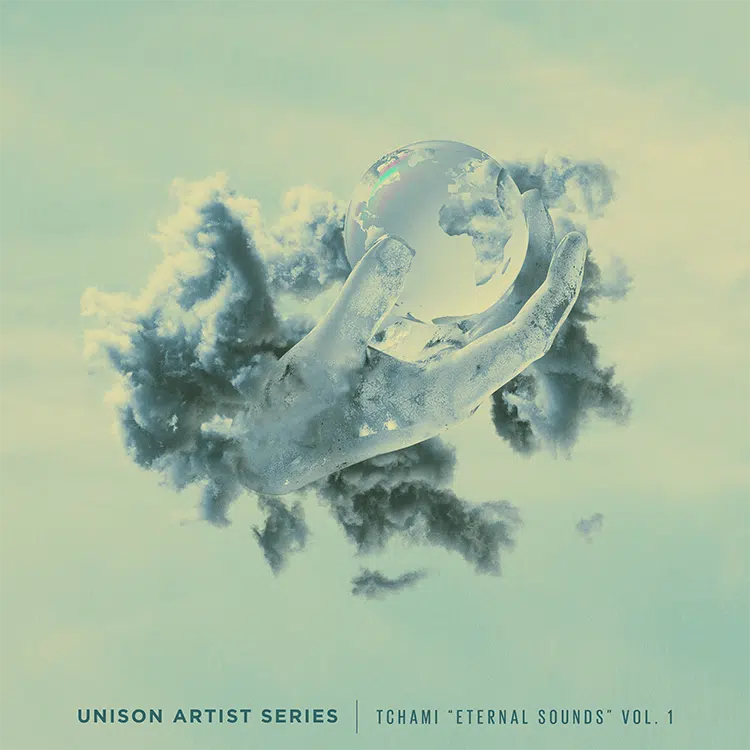 The deep grooves of house music, the infectious beats of deep house, and the electrifying electronic vibes have a new name – Tchami.
Unleashing the magic behind this music legend is the Unison Artist Series Tchami Eternal Pack.
An exclusive collection (capturing the very essence of Tchami's signature sounds), this sample pack is a treasure trove for every beatmaker around.
Being at the helm of the renowned CONFESSION label, with performances spanning from Ultra to Tomorrowland, Tchami's sonic presence is undeniable.
And now, for the first time, you get unparalleled access to his signature drum sounds, among others.
Every sample in this sample pack provides exclusive drum elements, like the:
For those looking to integrate a touch of Tchami's genius into their beats, this sample pack offers drum sounds and a palette of electronic magic.
Side note: if you want to learn how to make electronic music like a pro, we've got you covered.
To step up in the world of house or deep house music, one requires more than talent and a huge studio or sampler 一 you need the dopest drum sounds.
With every sample exported fresh from Tchami's projects, this sample pack ensures that your tracks resonate with professionalism and set the dance floors ablaze.
Want to create tracks that aren't just heard but remembered by listeners and music producers alike?
Dive deep into the world of Tchami's 'Eternal' sounds and see your music completely transform.
NOTE: As a bonus to this list, check out our Serum presets, here.
Download the Unison Artist Series – Tchami "Eternal Sounds" Pack Now
This Sample Pack Contains: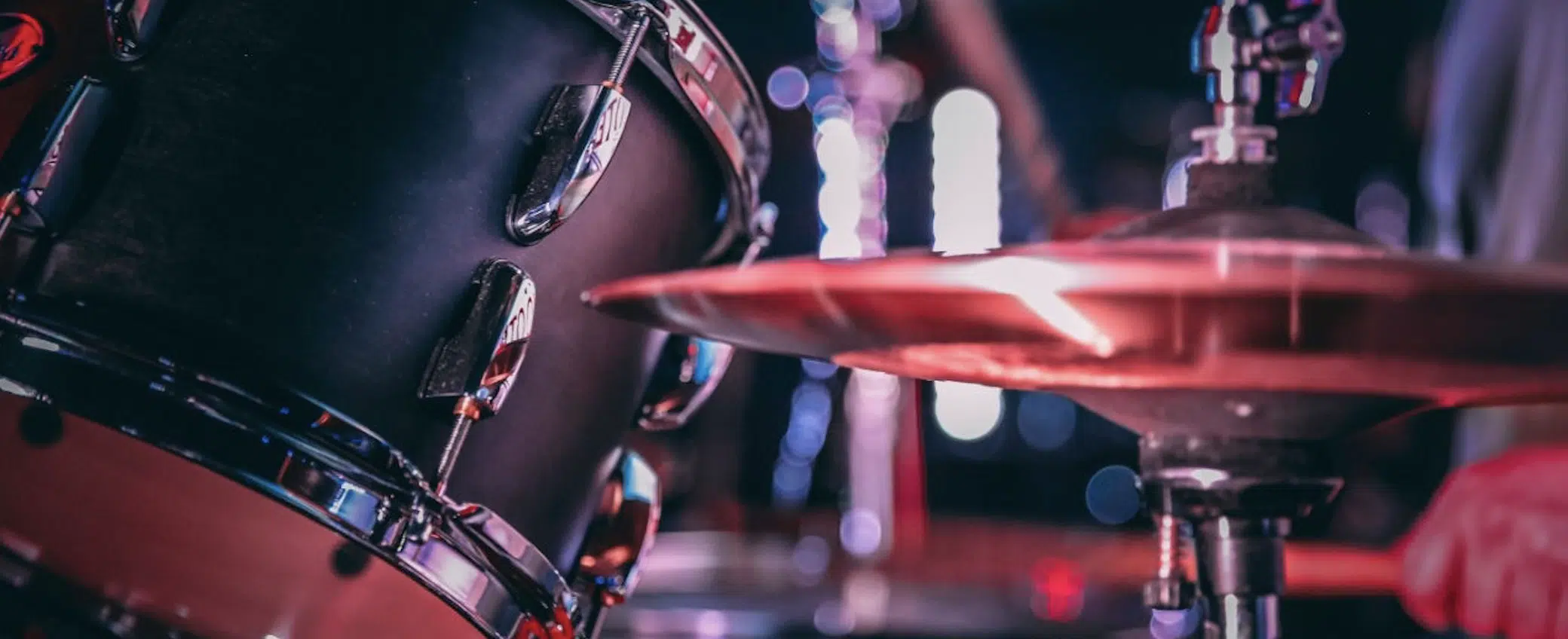 Deep basses
Signature synths
Perfect drum loops
Punchy kicks
Crisp claps
Tight snares
Groovy hi-hats
Unique FX
Bonus MIDI basslines
Drum Samples: Final Thoughts
There's no understating the importance of premium drum samples in music production.
They are the backbone, setting the rhythm and creating the foundation upon which a track is built.
But, with any craft, your tools can greatly affect the outcome…
With access to these exceptional drum samples 一 you're not just equipped but ahead of the game!
These sample packs, each brimming with top-tier quality and unique character, are designed to elevate your tracks to a professional level.
Whether you're just starting or an established producer, the right drum sounds can be transformative.
You now have some of the most sought-after, game-changing drum samples available.
So, as you embark on your next project, remember the power that now lies in your hands.
With these drum samples, the sky's the limit, and your tracks are heading to the very top of the charts.
Embrace the journey, harness the energy, and create masterpieces that will stand the test of time.
Until next time…