Sound packs (sample packs) are the cornerstone of music production.
They offer a palette of unique sounds that can turn a simple beat into a musical masterpiece.
By incorporating sound packs, you can infuse vibrancy, texture, and uniqueness into your tracks, creating a sonic experience that captivates the listener.
However, finding the perfect sound packs can be exhausting 一 especially when looking for high quality at zero cost.
The internet is flooded with options, but quality and uniqueness often come at a price.
Luckily, we're breaking down the most innovative and unique brand-new free sound packs that are set to transform your music production game.
Within these free sample packs, you'll discover:
Mind-blowing FXs ✓

Hard-hitting drum samples & loops ✓

Unique foley sounds ✓

Captivating vocal samples ✓

Sounds for all genres and styles ✓
By the end of this article, you'll be armed with the 4 best free sample packs of 2023.
They will help you make beats that shine with the most captivating, show-stopping free sounds available on the market.
Whether you're producing hip-hop, pop, EDM, rock, or anything in between, these sound packs will breathe life into your creations and help you stand out in the crowded music scene.
So, let's jump into the captivating world of free sound packs…
The 4 Best Sound Packs of 2023
In the world of music production, having access to the highest-quality sound packs is not just a luxury 一 it's a necessity.
The right sounds can be the difference between a track that fades into the background and one that stands out and captures listeners' attention (and hearts).
With the following free sample packs, you'll be able to rise above your competitors and create addicting beats that will top the charts.
#1. Unison Free FX Pack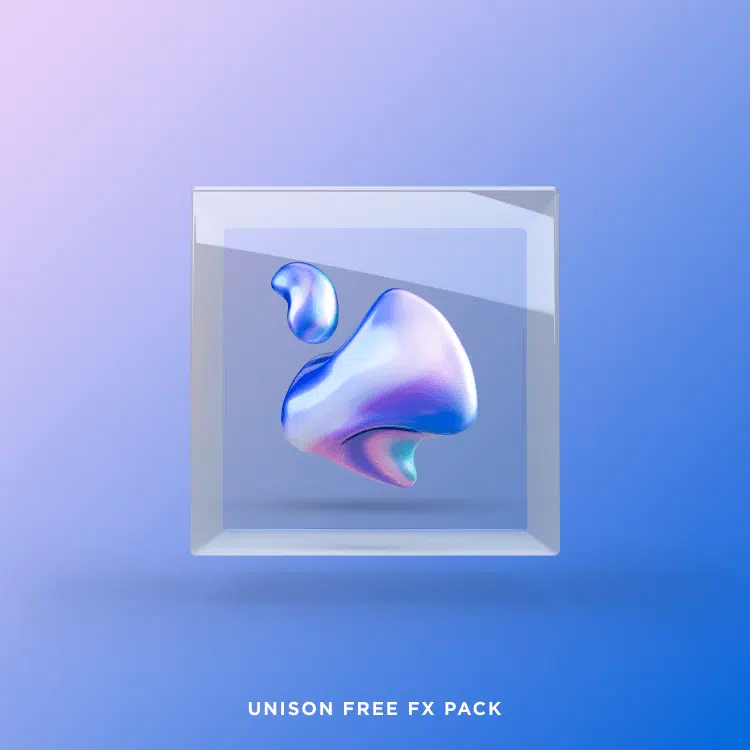 The Unison Free FX Pack is like the secret sauce you didn't know your tracks needed.
This ultimate sample pack brought new meaning to the words 'creative and unique sounds.'
Loaded with 20 free FXs, it's designed to add that ear candy and intrigue to your music 一 keeping your listeners hooked from start to finish.
Whether you're producing hip hop, pop, EDM, or rock, this FX pack is the golden ticket to elevating your music production game.
If your tracks are missing that extra spark or stand-out moment, grab any uplifter from this sample pack and layer it right before the drop.
You'll instantly feel the track's energy skyrocket, building anticipation and delivering that punch when the beat hits.
Or maybe you're working on an EDM track that needs more depth…
An impact from this pack can add that fantastic audio design element and create a sonic experience that truly resonates (which is hard to do nowadays).
You can experiment by incorporating these sounds to: 
Introduce new sections in your tracks

Enhance transitions

Make your music flow seamlessly

Add that stand-out moment

Incorporate some new & exciting pulsating energy

So much more
These FXs aren't just sounds but the building blocks to creating a captivating musical journey. 
NOTE: Consider interspersing these misc sounds between your beats to give your tracks a unique texture and rhythm. 
Your listeners will be caught off guard by any of these unexpected, polished, show-stopping free sounds.
That's the kind of magic this sound pack brings to the table.
And, of course, all the included samples are 100% royalty-free, so you'll have the freedom to explore and create without limits.
It's all about exploring the untapped potential of your tracks 一 discovering new heights, using sounds from the latest sample packs, and creating a sound that's uniquely yours.
So, let your creative prowess shine, and let this FX pack guide you to a world of mesmerizing music.
This Free Sample Pack Contains a Free Collection of:
20 professional-quality FX
Download the Unison Free FX Pack Now
#2. Unison Free Hip Hop Drum Kit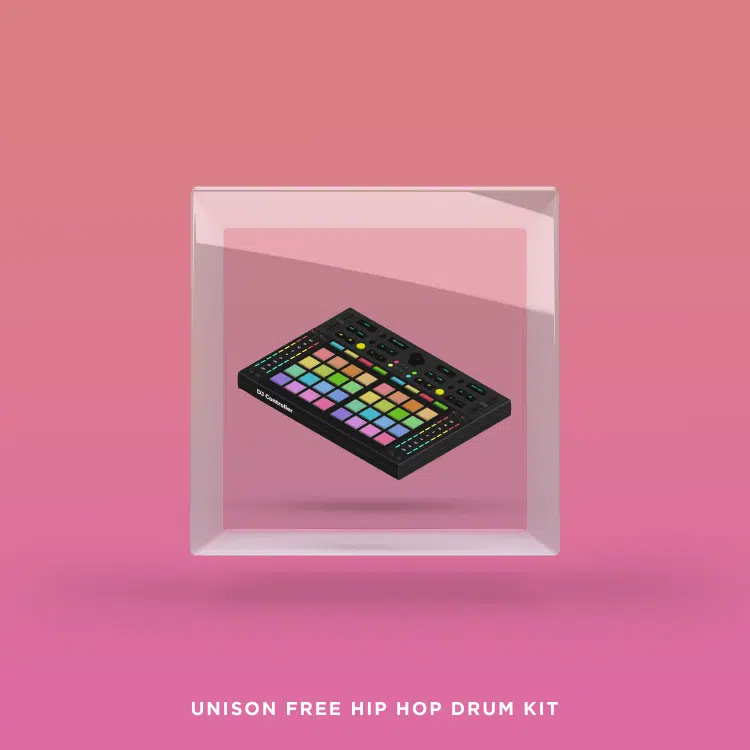 If your beats need that extra punch, look no further than the Unison Free Hip Hop Drum Kit.
This free pack is a treasure chest of 50+ free drum samples and loops 一 all designed to make your beats hit hard and sound tight.
Most drum kits that offer the highest-quality drums turn out to be a bust, but not this legendary sample pack.
It's a versatile beast, suitable for:
Compared to other free sound packs, this one reigns supreme, opening doors to a world of rhythmic possibilities.
If you're producing a trap track, the 808s from this sound pack can be the backbone and provide a solid foundation for your melodies and vocals.
Or maybe you're working on an Afrobeats tune…
The drum loops and rim shots here can add that authentic, rhythmic flavor and make your track stand out.
Each sound in this pack is a gem 一 meticulously crafted, mixed, and mastered to ensure your beats always hit the right note.
These aren't just drum samples and drum loops; they are your palette for painting rhythms and beats that resonate.
Think about layering the snares and claps, creating intricate patterns that make your tracks danceable and engaging.
Speaking of patterns that enhance your tracks, check out the absolute best drum patterns for the job.
It can create pulsating energy, unlike anything you've ever heard (or worked with) before.
NOTE: Don't forget every single sound is 100% royalty-free, letting you mix and match to create music that's uniquely yours.
With this mind-blowing sample pack, you have endless creative possibilities (for free!).
Whether it's experimenting with different loop combinations, layering sounds to create new rhythms, or exploring uncharted territories in hip-hop production, this pack is your companion.
Let your imagination run wild, make sure the drum fills out your beat, and completely change the game with this free sound pack.
Once you use them, watch your fanbase grow, and your beats shock the world.
There is no competition compared to other drum kits; this pack is undeniably on top.
This Free Sample Pack Contains:
3x 808s

3x Claps

3x Closed Hats

3x Open Hats

3x Cymbals

3x Drum Loops + Stems & MIDI files

3x Kicks

3x Percs

3x Rim Shots

3x Snaps

3x Snares
Download the Unison Free Hip Hop Drum Kit Now
#3. Unison Free Vocal Samples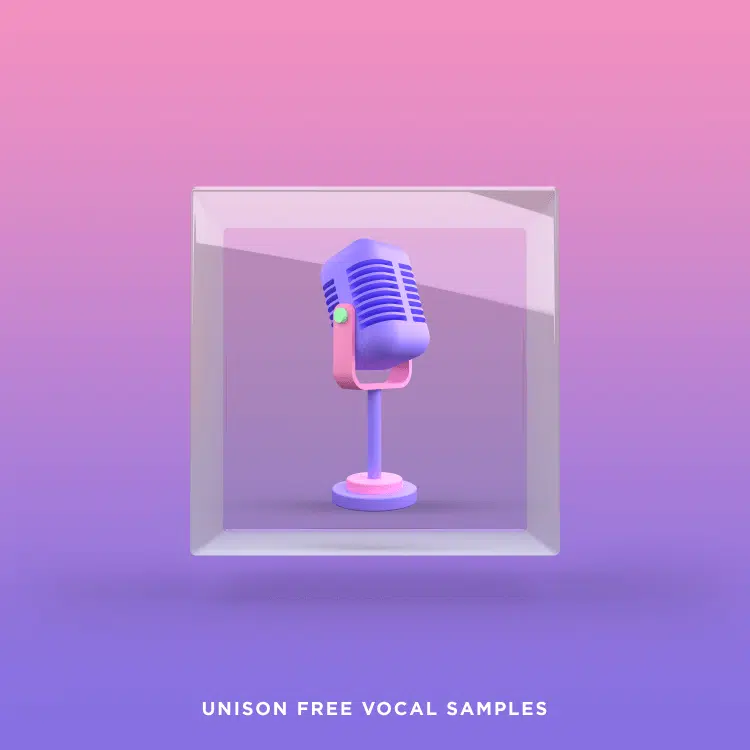 If you want to elevate your music to new heights, then the Unison Free Vocal Samples is the key.
Vocals are often the missing piece that adds that catchy and memorable element to your tracks.
Whether it's a soulful melody, an energetic chant, or a rhythmic vocal chop, these samples are the magic touch that can make your music unforgettable. 
This pack brings you 20 professional-quality, show-stopping: 
Vocal loops

Vocal chops

Vocal one-shots
All the included vocal loops, chops, and one-shots are perfectly crafted and processed by expert vocalists, sound designers, and music producers.
For example, incorporating a vocal chop from this free sound pack can add that extra sparkle if you're into pop music and create pop tracks.
You can create hooks that stand out and get your listeners hooked.
If EDM is more your thing and you're attempting to create an anthem, a vocal loop can be the centerpiece 一 driving energy/emotion and making the crowd move.
Whatever genre you produce, these vocal samples are versatile and adaptable, which allows you to explore and create without boundaries.
As a fellow music producer, the ability to experiment and think outside the box is vital.
The Unison Free Vocal Samples are not just sounds; they are the voice of your musical identity and can help you rise above.
For extra intrigue and added allure, try manipulating these samples by: 
Stretching them

Adding effects

Making them your own
Every sample is 100% royalty-free, giving you the creative license to experiment, innovate, and express your musical vision.
These producer loops explores new heights and can help you create the most epic pop productions, bass house bangers, and hip-hop anthems ever.
Want to get your listeners addicted to your subtle nuances and unique style?…
These breathtaking vocal samples are undoubtedly the first step.
If you're looking for a captivating sample pack designed by the world's most talented musicians, these vocal chops, loops, and samples are key.
This Free Sample Pack Contains 20 Professional-Quality:
Vocal loops

Vocal chops

Vocal one-shots
Download the Unison Free Vocal Samples Now
#4. Unison Free 808 Samples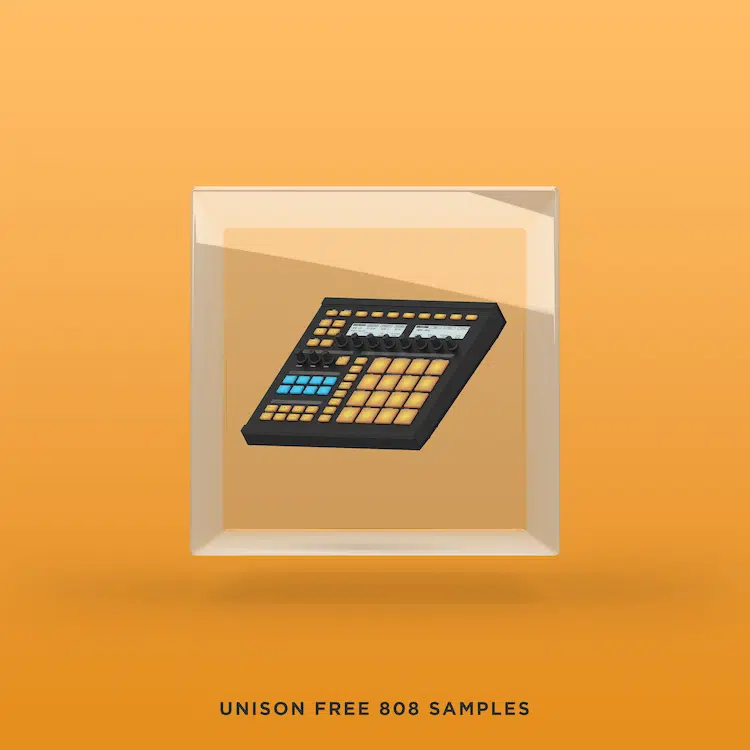 In the dynamic world of music production, the quintessential 808 sound is a testament to timeless allure, capable of making beats that resonate through dancefloors and captivate listeners.
Enter Unison Free 808 Samples 一 a gateway to instant access to explosive, dancefloor-shaking beats.
This sample pack emerges as a beacon for music producers seeking that extra punch, that seismic rumble that turns a track from good to extraordinary.
Feel the power of 10 free 808 samples and 10 matching loops that are set to elevate your music to unparalleled heights.
These aren't just any sounds…
They are the pulsating heart of your composition, the throbbing base that lays the foundation for melodies to weave their magic.
Crafted to perfection and modeled after the styles of modern music's biggest hits, these 808 samples are your ticket to crafting:
Hip-hop anthems
Entrancing future bass
Gritty UK drill
Everything in between
Quality is paramount in the pursuit of sonic excellence, and with this pack, it's professional quality all the way.
Hear the distinctive difference as these perfectly processed 808s, enriched with analog distortion, blast through your speakers 一 commanding attention and leaving a lasting imprint.
Beyond the beats and the melodies, what truly makes this pack irresistible is the freedom it offers.
Every beat, every loop is 100% royalty and copyright-free, cleared for both personal and commercial music production use.
This means unlimited creative possibilities, unhindered experimentation, and the joy of creating music that is uniquely yours.
Whether you are delving into Hip-Hop, Trap, Pop, French House, exploring the rhythmic landscapes of tech house, or anywhere in between, this free sample pack is invaluable.
What's Inside the Pack?
10 Fire 808s
10 Matching 808 Audio Loops
Download the Unison Free 808 Samples Now
Free Sound Packs: Final Thoughts
As music producers, your music requires more than talent; it demands the finest elements that breathe life into your music productions.
In the dynamic realm of music production, the quality of your sound packs and producer loops is pivotal in defining your sonic signature.
After journeying through this comprehensive guide, you can now access the 4 best free sample packs of 2023.
All the included sample packs are stacked with innovation and uniqueness, providing a distinct (and highly addictive) flavor.
These aren't just free sound packs 一 they are the keys to unlocking new realms of musical expression.
With these meticulously crafted, royalty-free sounds, you are armed with the tools to make your music stand out in the crowded landscape.
These legendary sounds empower you to push boundaries, explore the uncharted, and create the unforgettable.
Remember, the journey doesn't end with a download; it's just the beginning.
So, dive into these free sound packs, experiment, tweak, manipulate, and let your creativity run wild.
With the hottest free samples of 2023 at your fingertips, the world is ready to be addicted to your innovative new music.
Until next time…