Sample libraries are an indispensable resource in digital music production.
They are collections of pre-recorded sounds from various instruments that can add depth, life, and innovation to your tracks.
As a music producer, accessing cutting-edge and impactful sample libraries is crucial to crafting sounds that captivate and resonate with your audience.
As well as elevate your creativity, workflow, and efficiency.
In today's article, we'll break down:
What sample libraries are ✓

The top 5 sample libraries for all genres & styles ✓

Professional techniques to master your sample libraries ✓

Layering & texturing samples for epic soundscapes ✓

Applying effects to samples for unique sound design ✓

Tips for humanizing samples to add organic warmth to your tracks ✓

Creative ways to integrate field recordings into your music ✓

Manipulating sample libraries for innovative compositions ✓

Much more ✓
By the end of this article, you'll be equipped to select and utilize sample libraries with confidence 一 enriching your productions with a diverse range of high-quality sounds. 
You'll have the knowledge to transform your musical ideas into reality.
And, most importantly, you'll be able to infuse your compositions with the most captivating sonic textures and layers.
So, let's dive in…
What are Sample Libraries?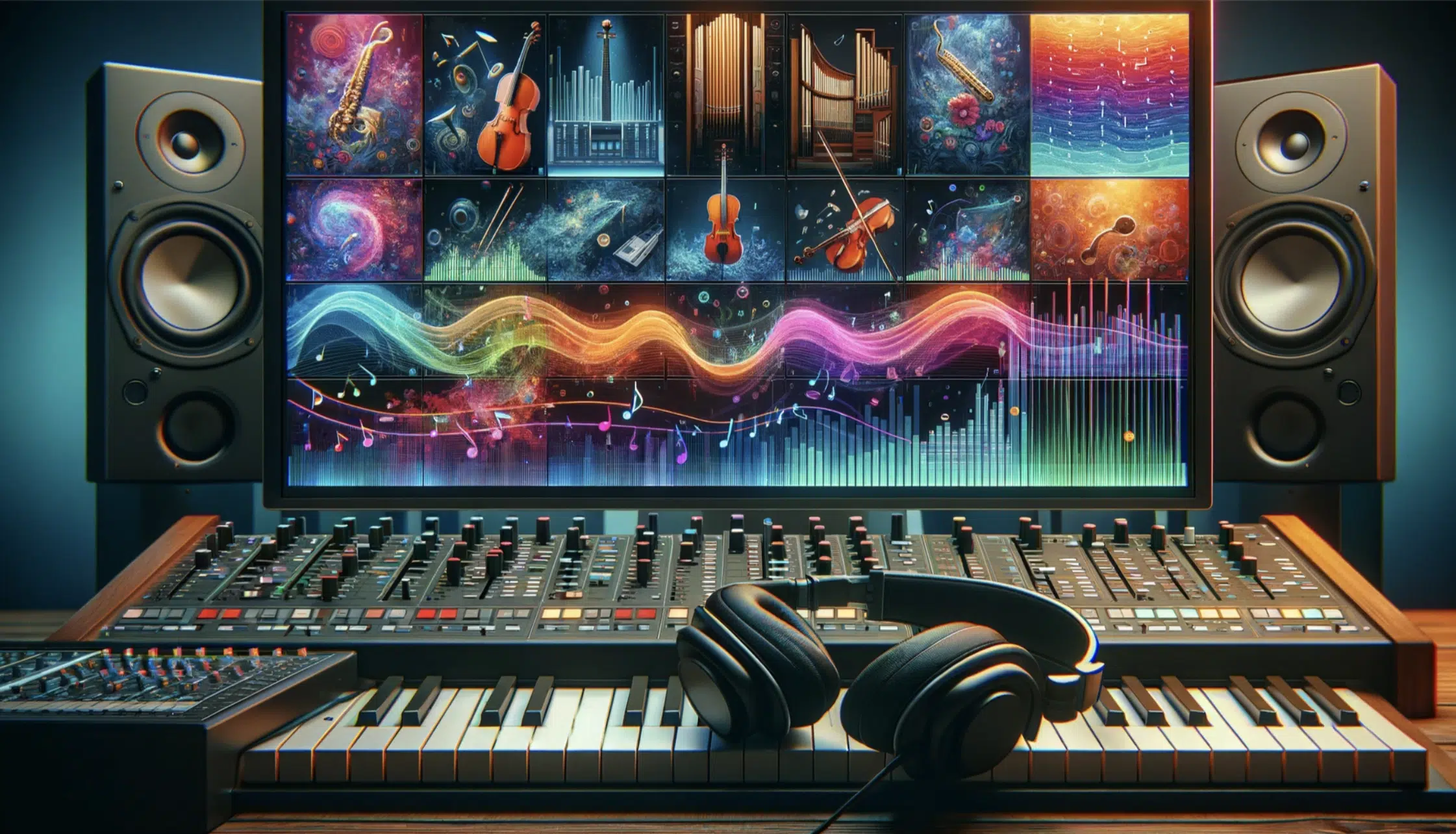 Sample libraries are digital collections of sound recordings (samples) that are pivotal in music production.
These sample libraries encompass an extensive array of recorded sounds, from the intricate timbres of virtual instruments to the atmospheric textures of sound effects.
They are meticulously compiled to provide you with a vast spectrum of high-quality audio samples suitable for all genres of music.
Utilized via a DAW, these samples libraries empower producers to incorporate realistic instrument sounds into their tracks without recording them live.
For example, a sample library can offer a range of piano sounds recorded from actual instruments.
Allowing you to add these sounds to their music with the touch of a MIDI keyboard/MIDI controller.
Sample libraries provide the essential building blocks for both the creation and enhancement of music tracks, like the:
Lush harmonies of strings

Unique color of vocals
With the convenience of sample libraries, producers have access to a huge selection of sounds, typically royalty-free, that change transform their tracks.
Therefore, crafting and shaping rough ideas into masterpieces with ease.
These sample libraries not only save you valuable time but also open up a world of creative potential 一 making them a cornerstone of digital music production.
The Top 5 Sample Libraries for All Genres & Styles
Let's move on from what sample libraries can offer to a more focused examination of the very best sample libraries in the field.
These collections are not only diverse and high-quality but also tailored to enhance the creative process for producers across all genres and styles.
#1 Unison Audio Sample Libraries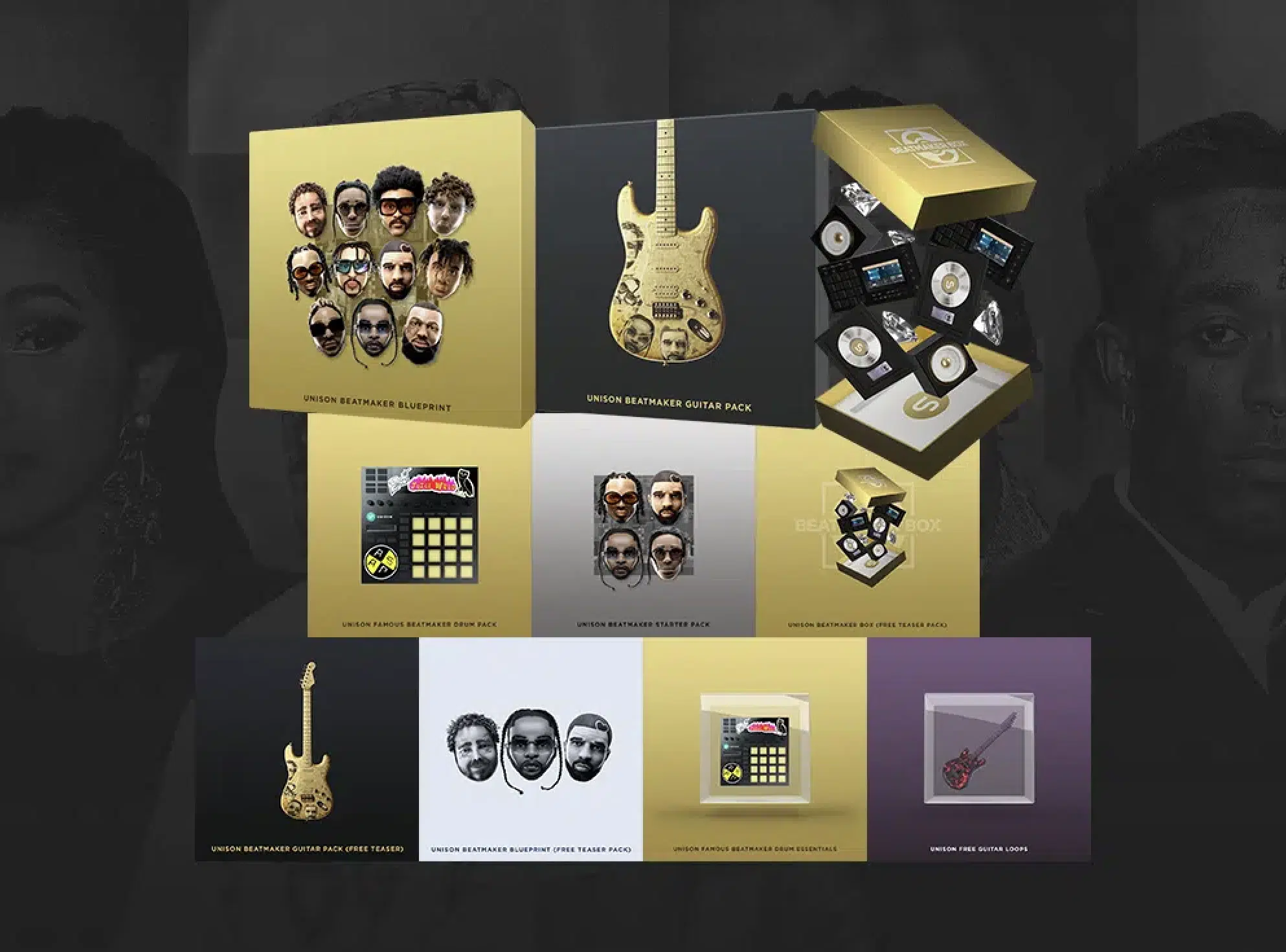 Unison Audio sample libraries are a beacon of innovation in the music production landscape, providing music producers with an extensive range of professional samples.
From head-nodding hip-hop beats to soaring electronic soundscapes, these libraries boast an impressive array of sounds that are both current and timeless.
Their free and paid sample packs are revered for their pristine quality and have become a staple for producers seeking the perfect sound to complete their tracks.
With the best premium and free sample packs in the game (which aren't for a limited time; they're lifelong) Unison Audio stands as the king of sample libraries. 
The included libraries offer a comprehensive selection of free and premium samples that are not only high-quality but:
Versatile/flexible

Professionally-crafted

Unique and innovative

Proven to work
This ensures that they seamlessly fit into various musical contexts.
This flexibility is vital for music producers and artists who work across different genres and styles. 
Unison Audio's dedication to quality means that each free/paid sample has the ability to make your tracks sound professional.
And did I mention that, when you download/purchase any free or premium sample pack, it comes with all the MIDI data, so you can manipulate the sounds as you intended.
Producers can expect to find an array of free/premium sounds that are key to music production, from richly textured vocals to punchy drums.
The diverse content in Unison Audio's sample libraries makes them a goldmine of creativity 一 providing endless inspiration to push the boundaries of music production. 
Whether it's your first release, or your hundredth EP, search no further than Unison Audio's sample libraries.
They are guaranteed to impress your audience from the very first list. 
Standout Inclusions of This Sample Library:
An all-encompassing range of instruments and sound profiles from one of the most reputable companies in the game.

High-quality, royalty-free/copyright-free samples ready for commercial use.

The best free samples & premium samples available with an account.

Every instrument sounds realistic and authentic.

User-friendly interfaces designed for efficient workflow integration.

Professional-grade free samples that cater to all levels of music production expertise.

Versatile sounds that span across various genres, from electronic to orchestral.
#2 Native Instruments Kontakt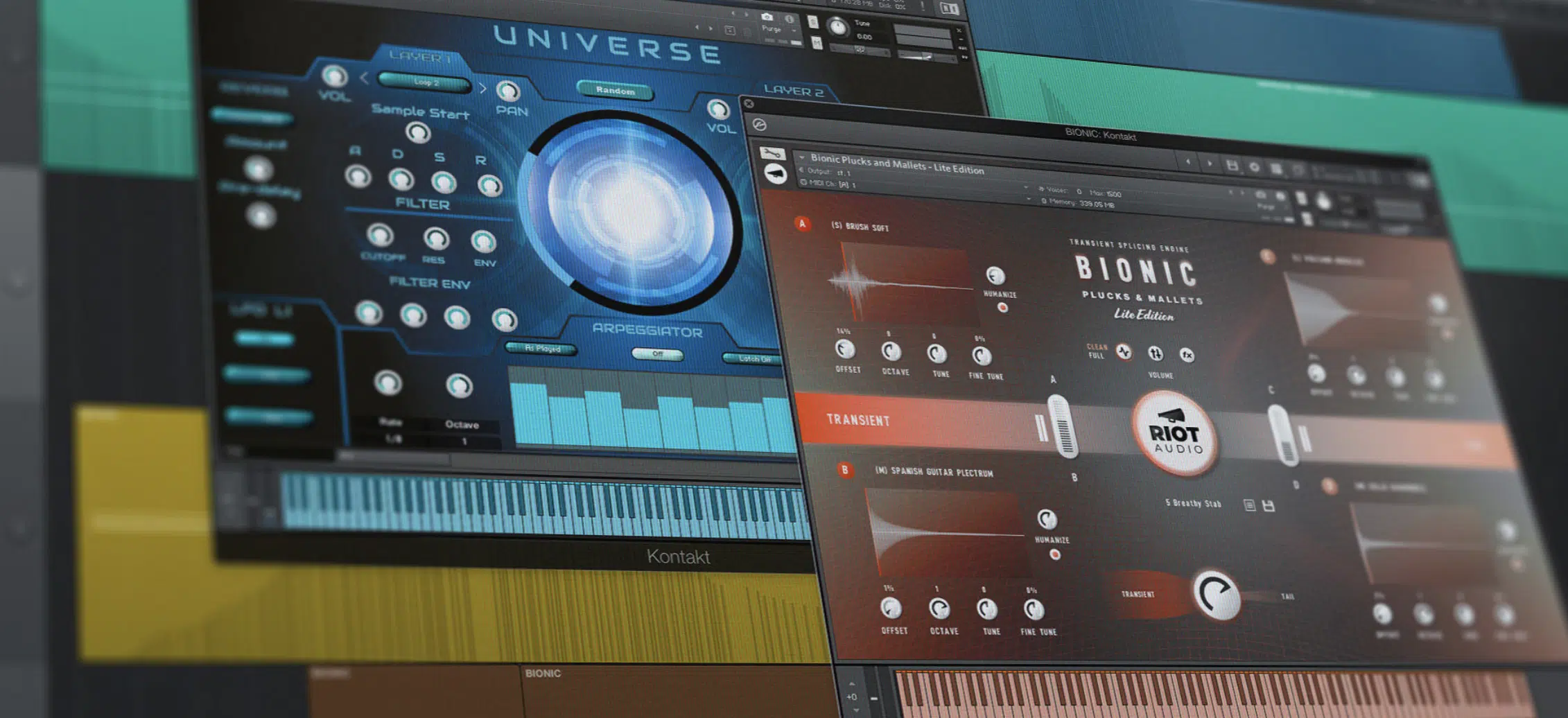 Native Instruments Kontakt stands as a titan in the world of virtual instruments and sample libraries.
Its longstanding reputation is built on the back of its extensive catalog that spans cinematic scores to chart-topping hits.
Kontakt isn't just a sample player…
It's a sophisticated sound design workshop, providing producers with a comprehensive set of tools to create and manipulate sounds.
With its vast array of Native Instruments and third-party libraries, Kontakt offers an unrivaled depth of sounds all crafted with meticulous attention to detail.
Kontakt's intuitive interface and powerful features enable a seamless integration into any music production process. 
The platform is revered for its rich and authentic sounding virtual instruments, which are a result of Native Instruments' advanced sampling techniques and the high-quality recording of real instruments.
The sample library is also a hub for creativity, with its vast selection of sounds inspiring music producers to explore new sonic territories.
You can look forward to a sample library that is both expansive and expressive, with sounds ranging from traditional scoring essentials to contemporary synthetic textures.
The dynamic range and articulation of the samples within Kontakt libraries are designed to respond to a musician's touch (particularly when paired with a MIDI keyboard). 
This gives the feeling of playing a real instrument.
Bottom line, if you're looking for pristine, show-stopping sample libraries, it's just a download away.
Standout Inclusions of This Sample Library: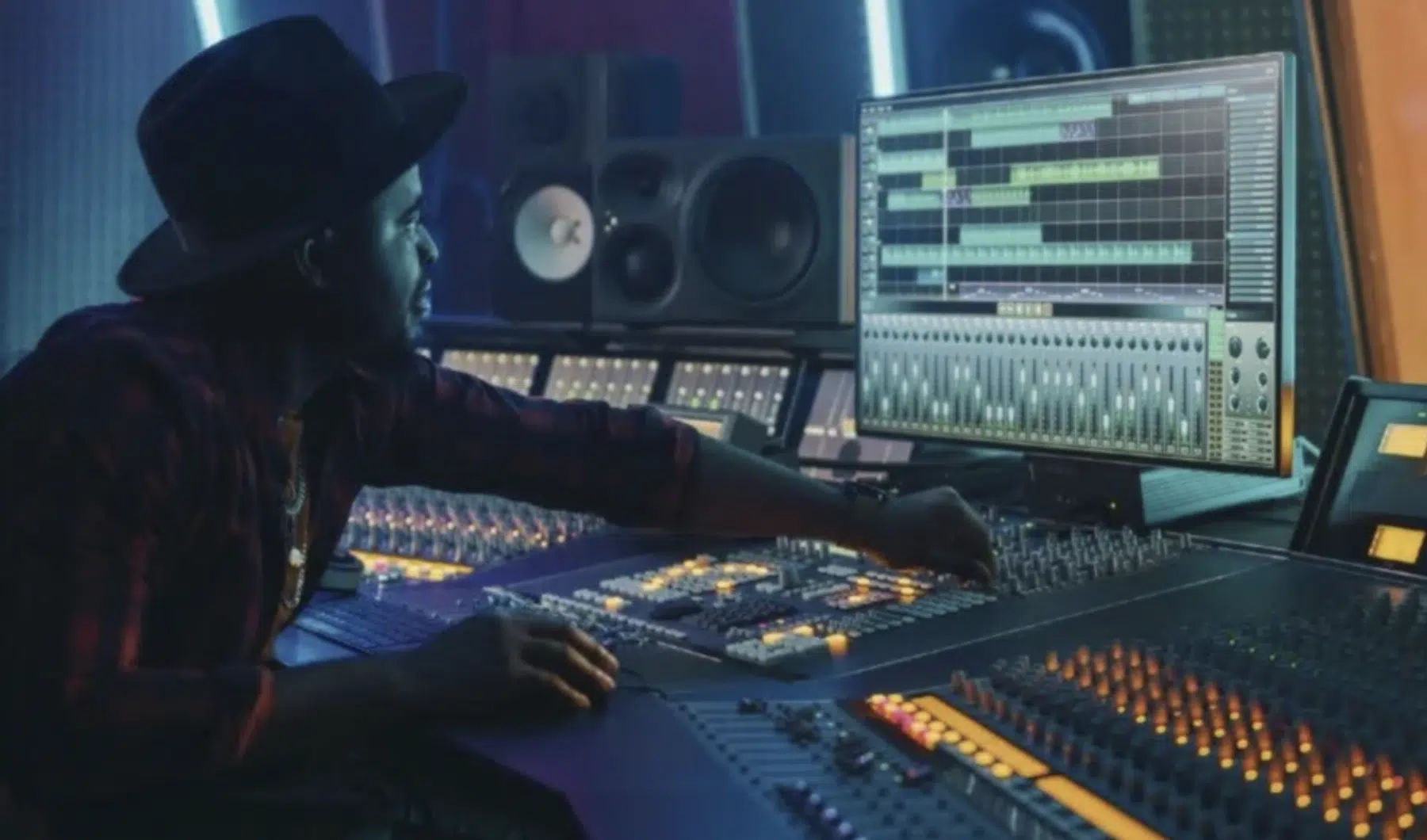 A huge range of instruments from orchestral to modern synths.

User-centric browsing and customizable interface for streamlined workflow.

High-definition sound quality with detailed sampling.

Expansion potential with a vast market of third-party libraries.

New effects and real-time sound manipulation tools for producers.
#3 Spitfire Audio LABS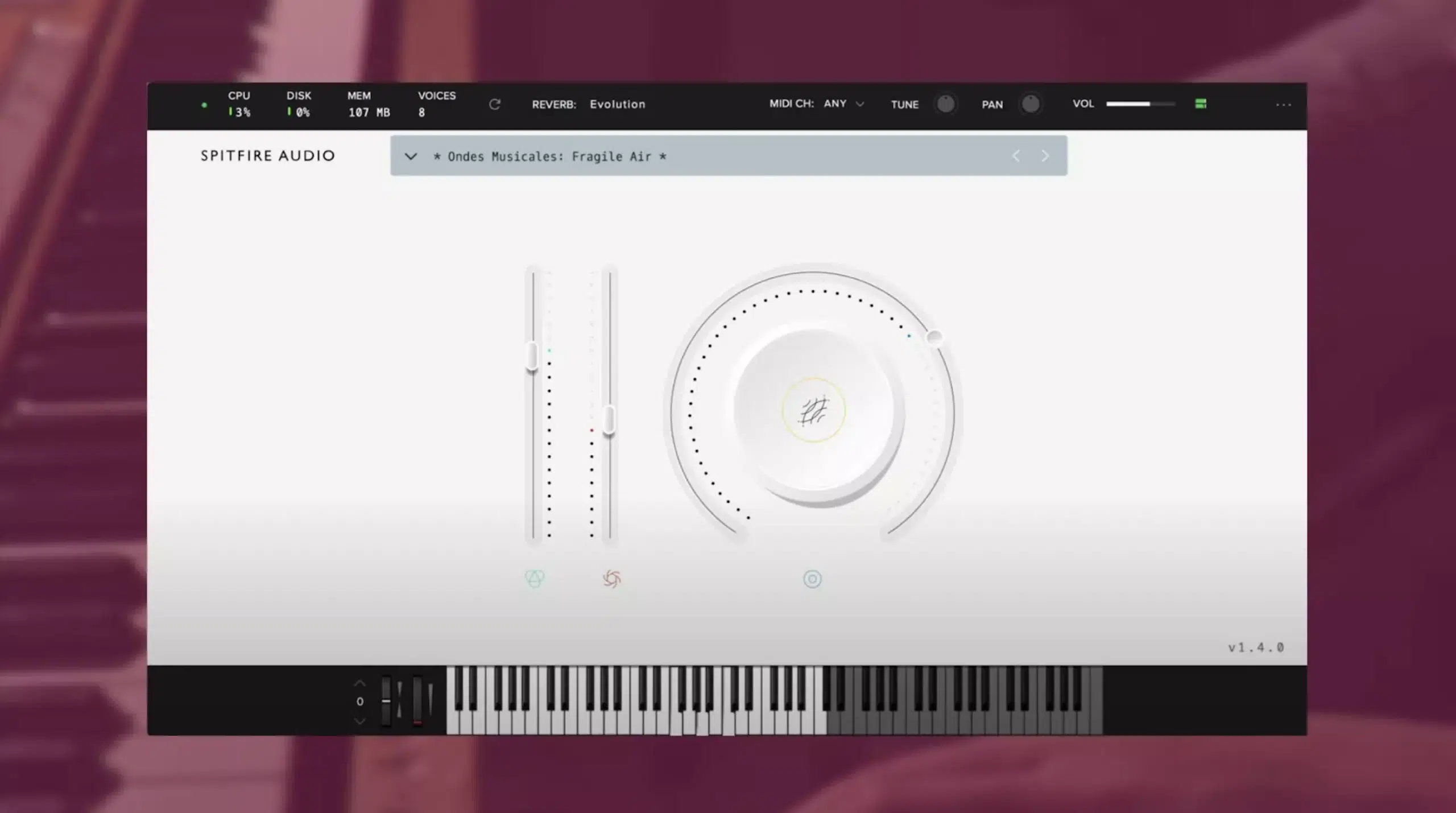 Spitfire Audio LABS offers an exquisite collection of free instrument libraries, each with a distinct character and sonic excellence. 
This series stands out for its pristine, high-fidelity samples, which are accessible through a dedicated and easy-to-use plugin. 
With its clutter-free interface and focused controls, Spitfire Audio LABS allows music producers to weave expressiveness and dynamics into their tracks effortlessly. 
The streamlined functionality provides an environment where creativity can shine.
Spitfire Audio LABS libraries are renowned for their: 
Quality

Variety

Ease-of-use

Inspiring sounds
They include everything from delicate string ensembles to grand piano sounds 一 captured with the detail and nuance that Spitfire Audio is known for. 
These high-quality sample libraries were created to provide top-tier sounds to all music creators, regardless of genre, style, or ability.
The versatility of Spitfire Audio LABS extends to its compatibility across various platforms, operating seamlessly within different DAWs.
As well as supporting a wide range of plugin formats. 
This universality ensures that whether you are scoring a film or producing a track, the perfect sound is always at your disposal. 
If you're looking for a mind-blowing instrument or a fun synth, Spitfire Audio LABS has got you covered.
Standout Inclusions of This Sample Library: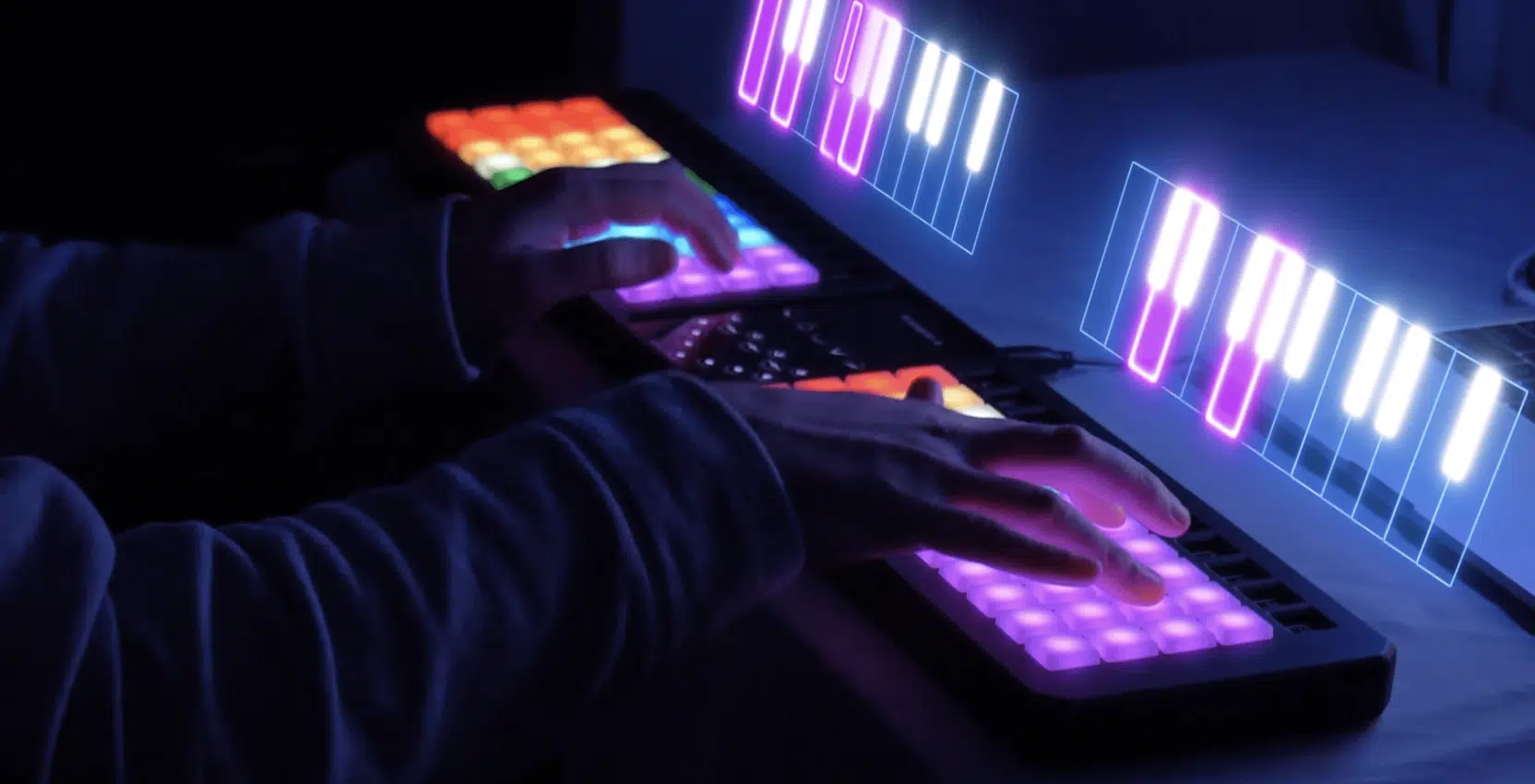 A diverse collection of instruments, from orchestral to modern synths.

An intuitive user interface that streamlines the creative process.

High-quality, expressive samples that add depth to musical projects.

Compatibility with a range of DAWs and plugin formats (don't forget to check out their plug in deals; they're the best).

A steadfast commitment to making professional sounds freely available.
#4 IK Multimedia SampleTank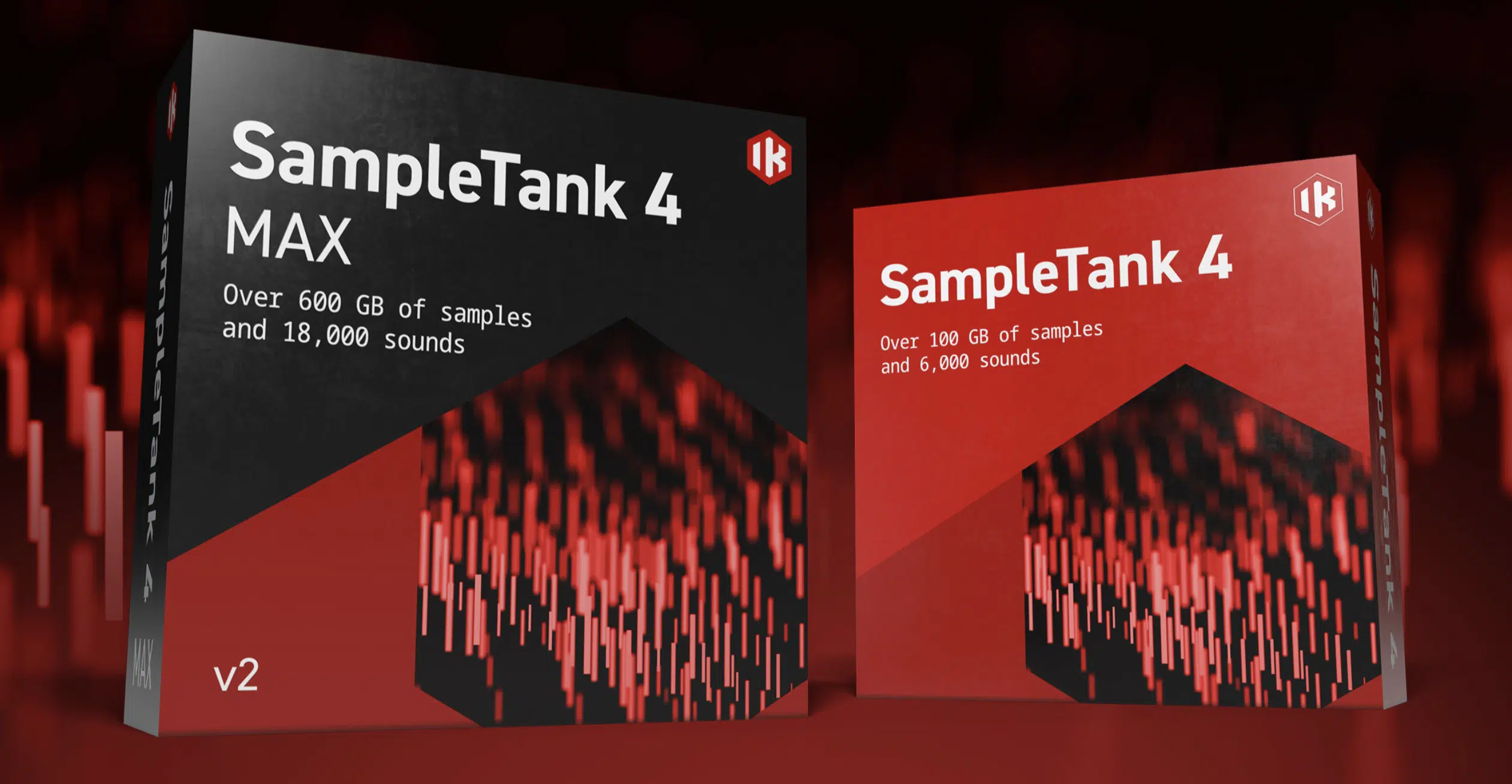 IK Multimedia's SampleTank provides a versatile and expansive sound and groove workstation that stands as a staple in the music production community. 
SampleTank 4, in particular, is legendary, offering over 8,000 instrument presets across a colossal library of over 260 GB. 
With sounds ranging from concert pianos to synths, and from strings to percussion, the diversity and functionality here is unparalleled. 
The library's high-quality recordings, sourced from a handful of global locations, ensure that each sample is flawless.
The platform's interface is designed for swift navigation and downloading 一 making it a breeze for producers, composers, and artists to find and layer sounds. 
The mixing and effects integration within SampleTank is top-notch.
This provides you with a sophisticated production process (from writing to mastering) without leaving the workstation environment.
The addition of new effects derived from IK Multimedia's acclaimed AmpliTube and T-RackS series enriches the sound shaping toolkit available to the user.
So, their sample libraries have you covered for any occasion, location, and project. 
SampleTank's comprehensive library and its powerful, user-friendly interface ensure that it remains an essential fixture in the realm of music production.
It's ideal for producers, artists, and composers aiming for both contemporary and classic sounds.
Standout Inclusions of This Sample Library: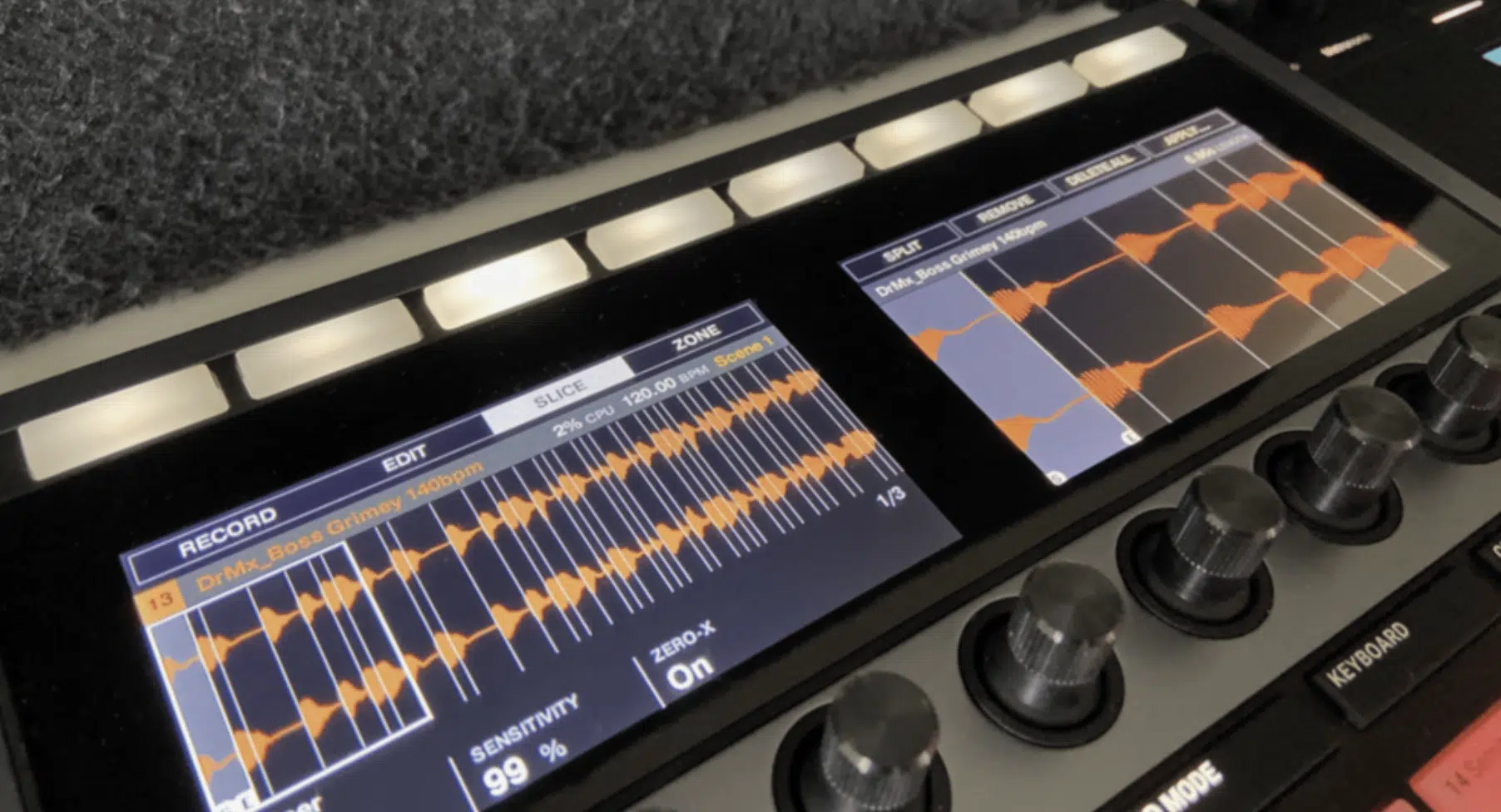 A massive library spanning a wide range of instruments and genres (like techno, house, trap, hip-hop, etc.).

High-quality, deeply sampled sounds with realistic articulations.

An intuitive interface with advanced mixing and effects capabilities.

Integration with other IK Multimedia software for a cohesive production experience.

A suite of powerful new Players, created for innovative groove creation and functionality.

Easy to search for and locate the intended sounds.
#5 Impact Soundworks

Impact Soundworks boasts a catalog of sample libraries that are as diverse as they are specialized.
Their collections range from the delicate nuances of orchestral ensembles to the raw power of world instruments, offering an extensive palette for composers and producers. 
Each sound is recorded with a dedication to authenticity and playability with categories like:
Guitars & bass

Drums & percussion

Keyboards
The company's series approach, including the Acoustic Revolutions and Shreddage series, speaks to their commitment to consistent quality and innovative design. 
Whether it's providing rhythm guitar loops with the Strum Designer or realistic electric guitars & basses suitable for any genre, Impact Soundworks focuses on the details.
Details that make a sample library truly versatile and inspiring for music production.
Their collections also shine with creativity and depth.
NOTE: This includes the Acoustic Sound Design library which features non-traditional acoustic sound sources, which is perfect for retro game music creation. 
Each collection is curated to provide cohesive and complementary sounds.
This ensures that producers have access to samples that not only sound great individually but also work harmoniously together. 
So, when you want to download an instrument or synth that is fun and professional, Impact Soundworks got you covered.
Standout Inclusions of This Sample Library: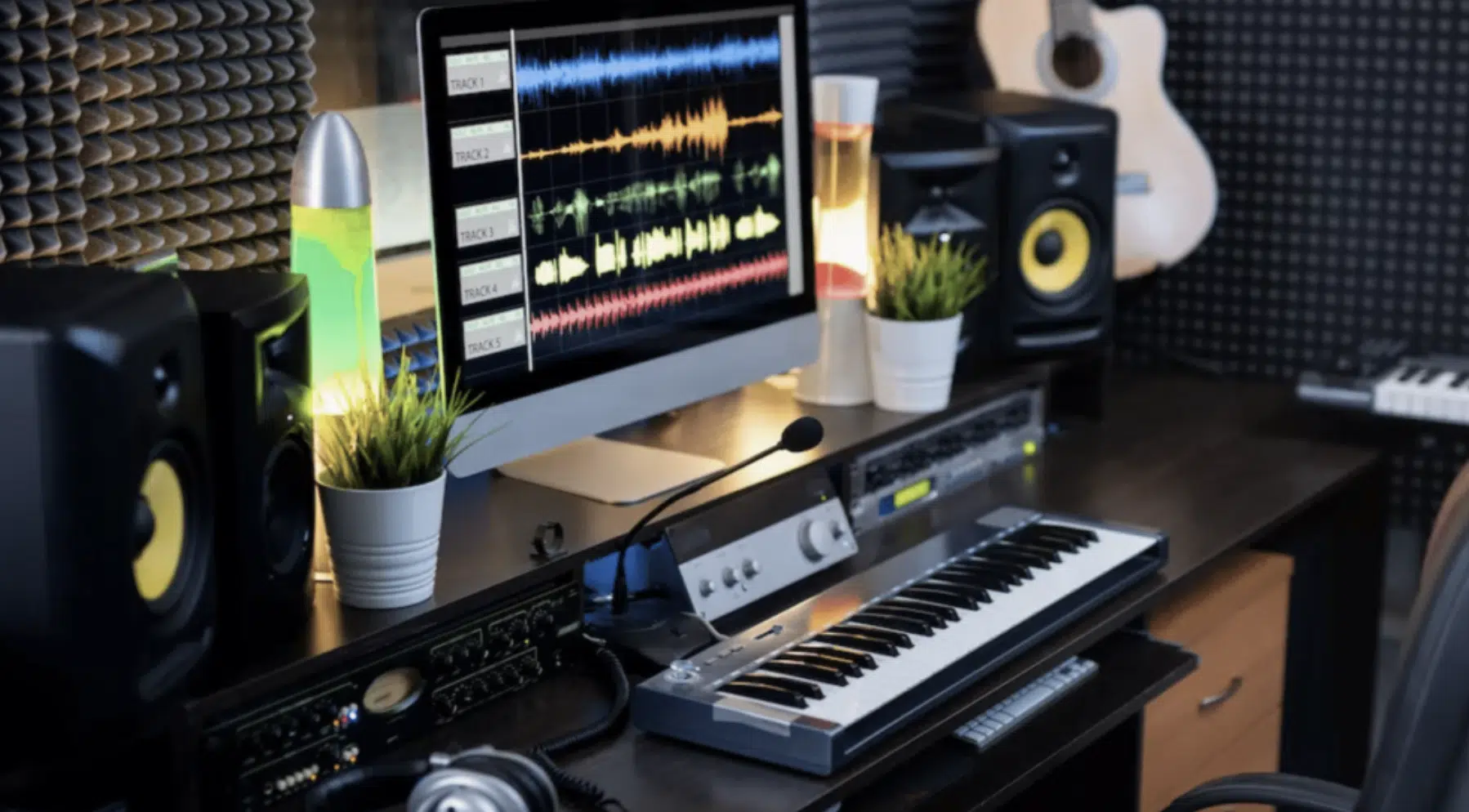 A vast selection of instruments, from orchestral to hybrid soundscapes.

Deep-sampled solo woodwinds and realistic virtual electric guitars & basses.

Creative sound design tools, including a collection of 'found' and custom-made instruments.

A suite of rhythm guitar loops and innovative plucked and string instruments.

Diverse libraries for electronic and sound design, vocal, instrument, and world music production.
How To Get Creative With Your Sample Libraries
Now that you know the best sample libraries in the game, let's dive into some professional techniques in which to utilize the included samples.
This way, you can unleash their full potential and create chart-topping tracks.
Layering Samples for Depth and Texture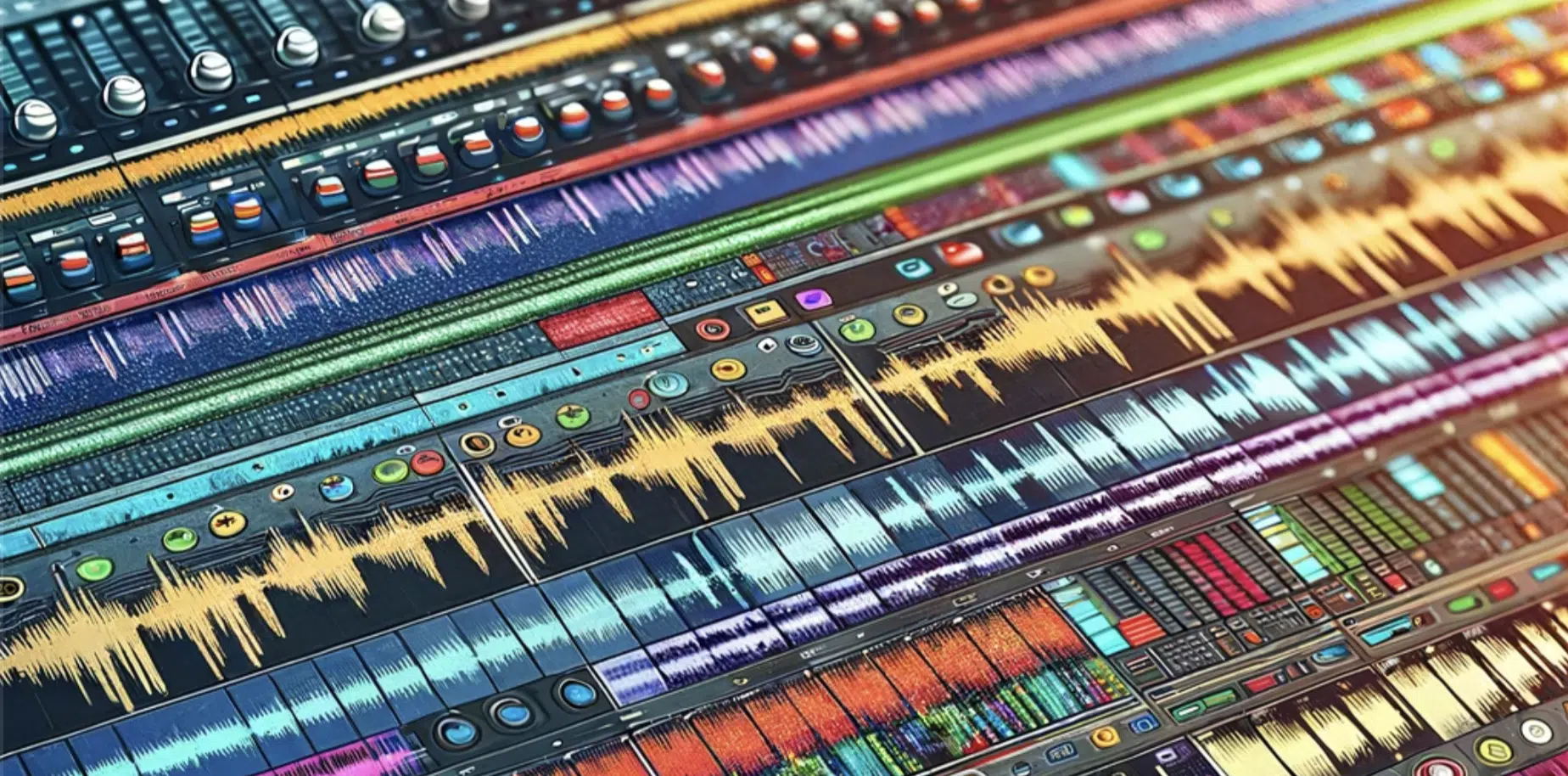 One of the most effective ways to use your sample libraries is by layering different samples to create rich, textured sounds. 
Combining gritty bass guitar samples with a deep synth pads, for example, can give your tracks a unique sonic quality. 
Experiment with blending sounds from different free/premium libraries and companies, or even stacking multiple drum samples to craft your custom drum kits. 
This technique can add complexity and depth to your music, making your tracks stand out and leave a long-lasting impression.
If you want people to talk about your tracks, make sure to experiment and get creative.
Manipulating Audio with Effects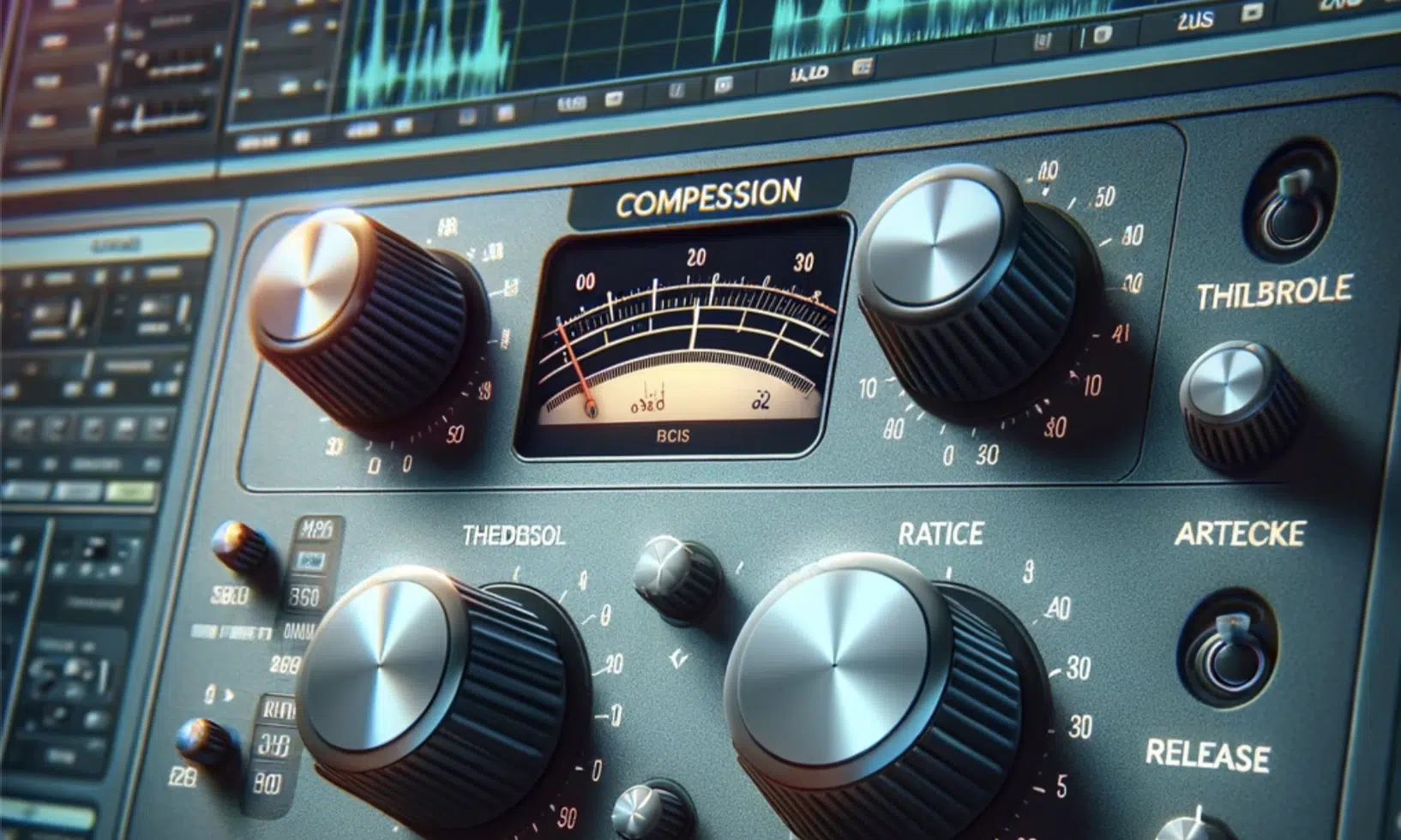 Take advantage of the vast array of audio effects that come with your DAW to transform samples into something entirely new.
Apply reverb to vocal samples or instrument sounds to give them an ethereal quality, or use delay on a simple piano note to create a handful of rhythmic patterns.
Also, use tools like:
They can help turn a familiar sound into something unexpected and innovative.
If you want to enhance whatever masterpiece you've created, sound effects are key.
Using MIDI to Humanize Samples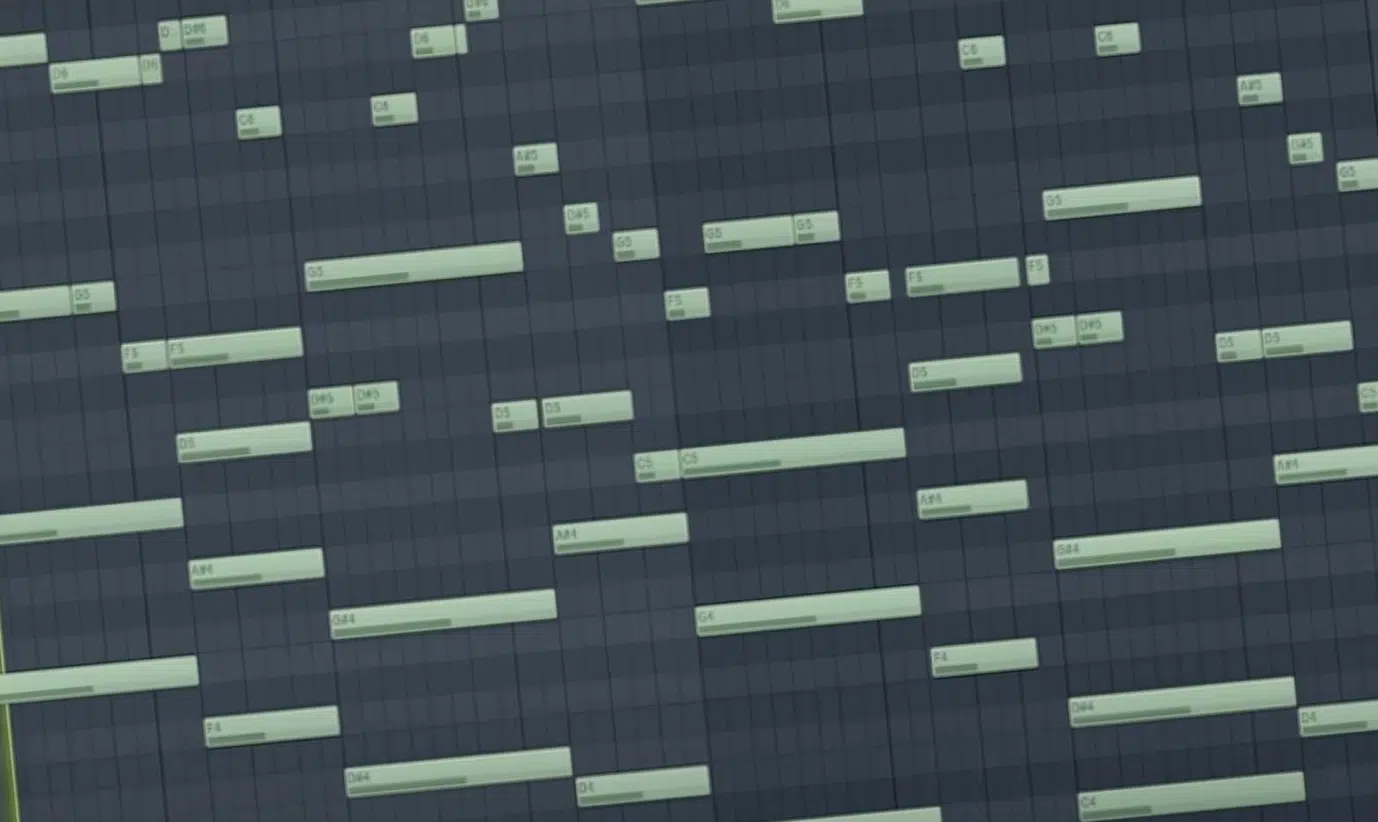 To breathe life into your samples, no matter what company they originate from, use MIDI controllers to manipulate them in real-time.
Assigning MIDI knobs to parameters like attack, release, or modulation can make your virtual instruments feel more like their acoustic counterparts.
Additionally, playing samples with a MIDI keyboard rather than programming them can add human imperfections that give your music a more organic feel.
Creative Sampling with Field Recordings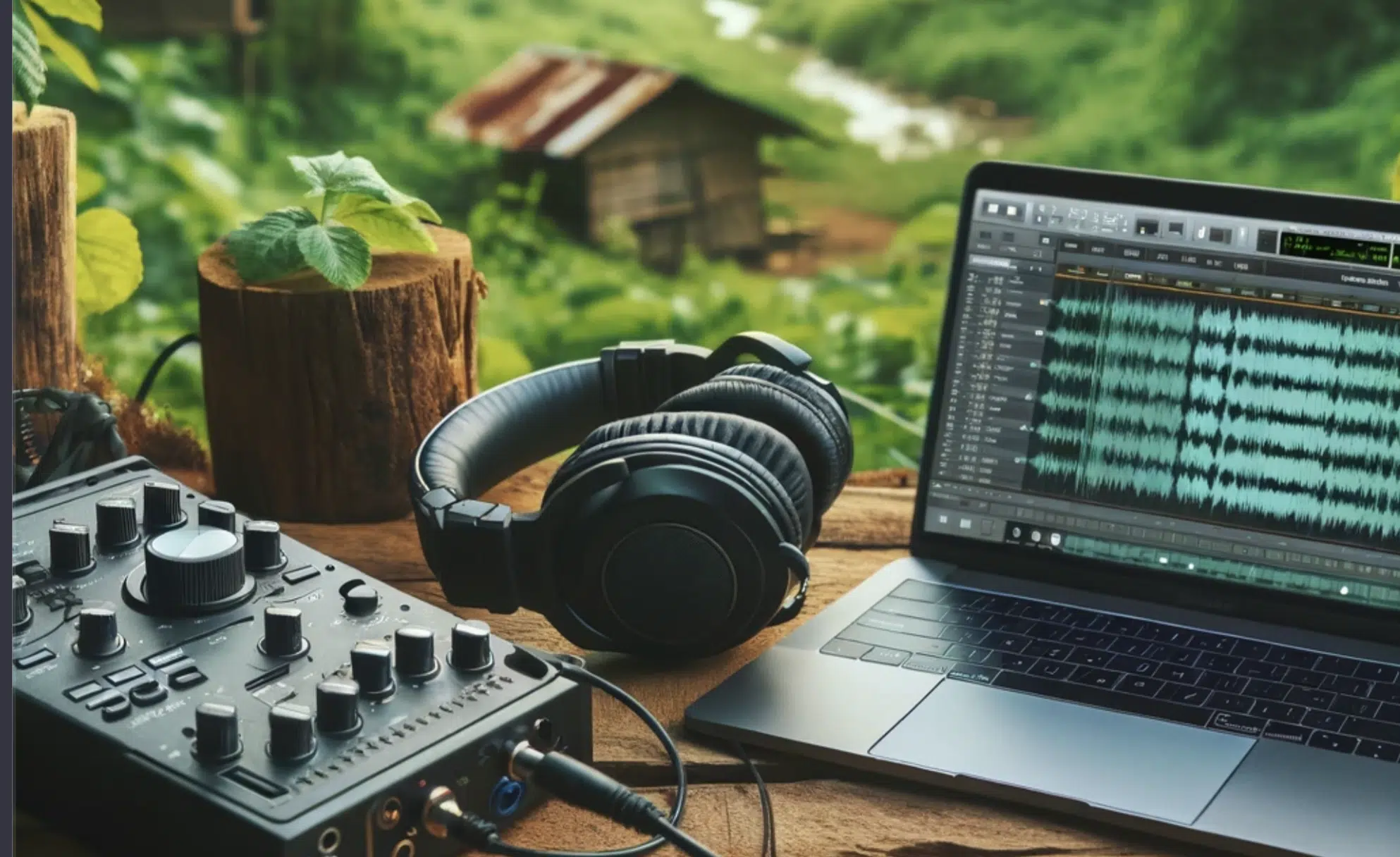 Incorporate field recordings or non-musical sounds into your music for an avant-garde twist that will make people stop and listen. 
Use your sample libraries to complement these sounds 一 like the ambient noise of a cityscape or rhythmic tapping of rain. 
These unexpected sound sources can be the perfect inspiration for a track or serve as a unique rhythmic element.
Exploring Generative Music Techniques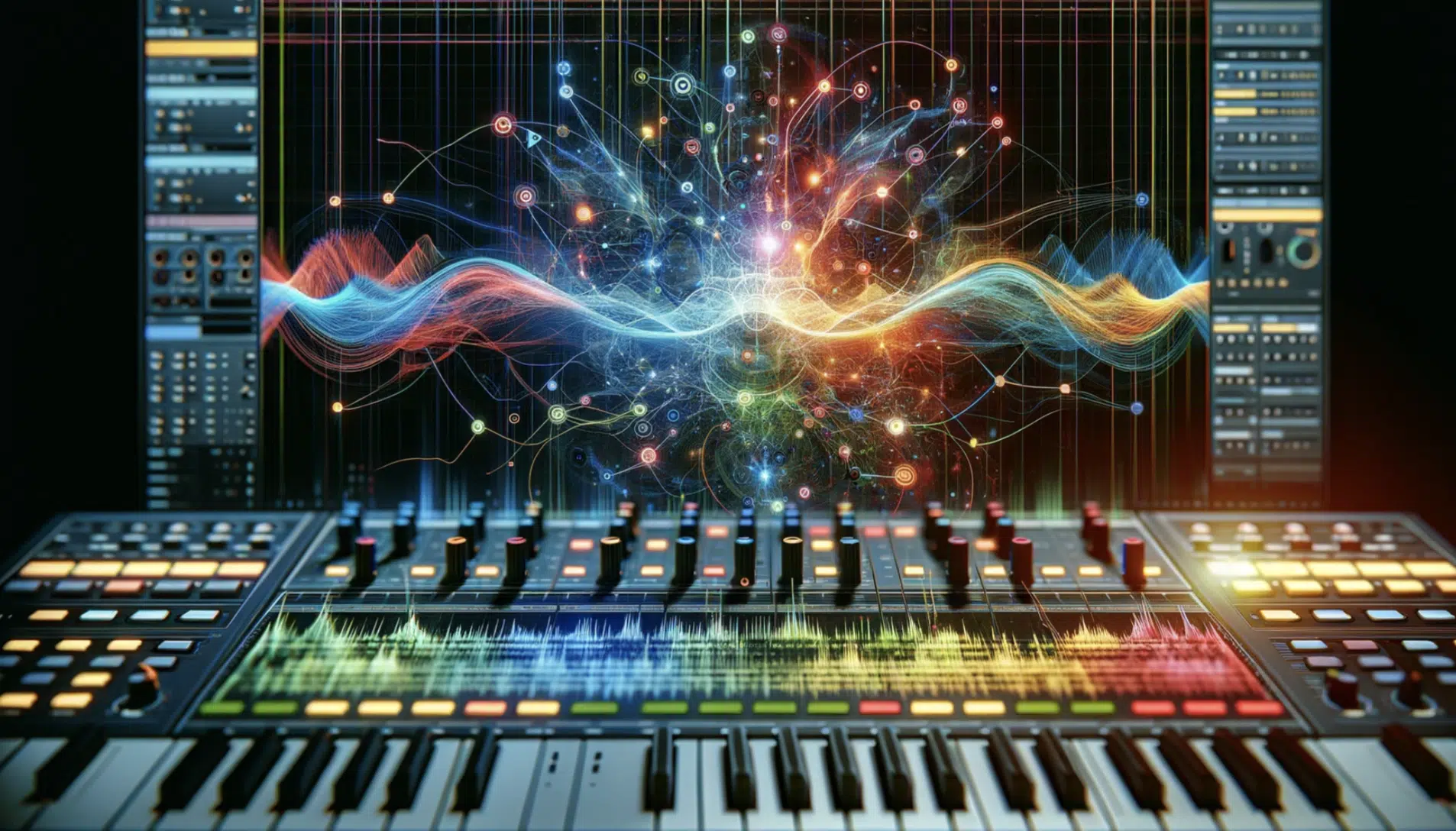 Generative music techniques, where you create a system that semi-randomly generates music, can be an excellent way to utilize your sample libraries. 
Set parameters within your DAW to trigger samples under specific conditions.
Or, use a sequencer plugin to create evolving patterns. 
This method can result in complex, evolving compositions that would be hard to conceive with an instrument manually.
Sample Libraries: Final Thoughts
Sample libraries are indispensable assets in the music producer's toolkit.
And, as we've discussed, they can help you bring a vast array of sounds and styles to your projects with ease and efficiency.
By harnessing the creative potential of the top sample libraries, you can push the envelope of your musical compositions.
This way, you can produce professional and polished tracks that resonate with audiences.
With the insights and techniques outlined in this article, you now have the knowledge and inspiration needed to explore new creative avenues 一 crafting beats that top the charts.
And, as an added bonus, make sure to check out our article breaking down the most legendary FREE sample libraries around.
They will completely transform your tracks and enhance your workflow without having to spend a penny.
Until next time…