Audio loops are the lifeblood of modern music production. 
They can provide the backbone of a track, infuse creativity into stale projects, and serve as the foundation for entire compositions. 
Plus, they can breathe new life into your project, transforming an ordinary beat into a chart-topping hit. 
As a music producer, having access to the most professional, innovative, and captivating audio loops can amplify your production capabilities.
As well as fuel your creativity and elevate your tracks to professional standards. 
That's why we're breaking down the 6 most game-changing sample packs containing the most epic audio loops of 2023.
We chose these 6 sample packs because they offer:
Professionally crafted audio loops & samples ✓
Exceptional sound quality ✓
100% royalty-free and copyright-free ✓
Suitable for all genres & styles ✓
Instant inspiration  ✓
Seamless integration (WAV files & MIDI files included) ✓
Unmatched versatility & flexibility ✓
Groundbreaking sound design ✓
After this article, you can incorporate the most cutting-edge audio loops into your projects. 
You'll effortlessly blend genres, fuse unique sounds, and create masterpieces that resonate with audiences worldwide — just like a seasoned professional. 
So, let's dive right in…
The 6 Best Sample Packs of 2023 That Contain Legendary Audio Loops
Navigating the vast world of sample packs can be overwhelming, especially when hunting for top-tier audio loops.
Fortunately, we've done the legwork for you and curated a list to elevate your production game with a simple download.
Let's kick things off with some jaw-dropping drum loops.
#1. Unison Free Drum Loops (Free)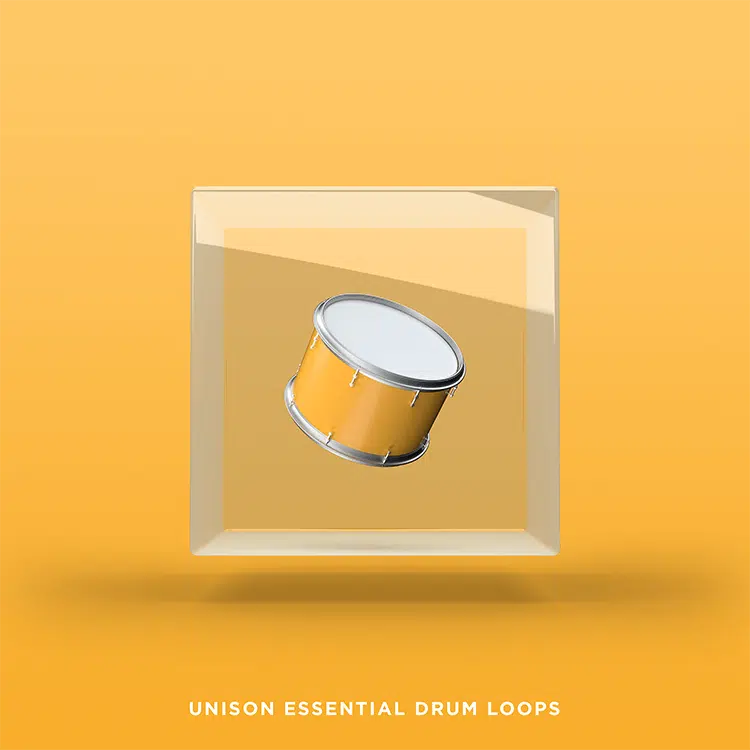 Dive into a world where drum loops reign supreme, setting the pace and shaping the vibe of your tracks.
Introducing the Unison Free Drum Loops: a collection that transforms your tracks into hard-hitting masterpieces.
Every producer knows that behind a memorable track lies the rhythmic heartbeat that resonates with listeners, and with these drum loops, you harness that power.
These drum loops aren't ordinary; they're game-changing and pave the way for tracks that are both innovative and unique.
Handcrafted by industry professionals, each of the 12 drum loops in this pack has been meticulously mixed.
This ensures that all of the drums are ready to be seamlessly integrated into your tracks.
From laying down a foundation to adding that final touch, these drum loops offer: 
Versatility

The unmatched quality that sets your music apart
Don't just take our word for it; experience the revolution of these legendary drum loops for yourself with one quick download.
Plug in, play, and let these drum loops elevate your music 一 giving it the rhythmic foundation it deserves.
Other sample packs crumble compared to this one if you're looking for inspiration, style, and professional-quality sound.
Plus, with each loop being royalty-free, you can create without boundaries.
Download the Unison Essential Drum Loops Now
This Free Sample Pack Contains:
12x Professional-Quality Drum Loops

The Best Producer Loops of 2023

One of the best sample packs around (free license)
#2. Unison Essential Melody Loops (Free)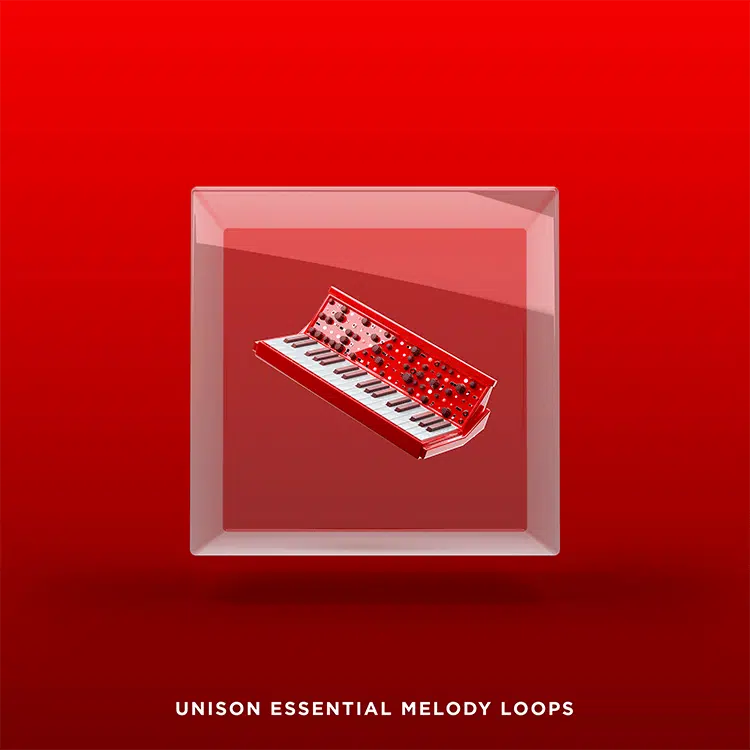 Melodies… they're the soul of a track, the hook that keeps listeners humming long after the song ends and the sound fades.
The Unison Essential Melody Loops, a collection curated to inject your tracks with that infectious, chart-topping allure, contains the most mesmerizing melodies around.
Melody loops have the magic to transform an ordinary track into an extraordinary one, and with this pack, you have the key.
Offering 12 uniquely crafted melody loops, this free sample pack promises more than just high quality and expert precision.
It delivers enchantment and the power to captivate instantly.
Designed by the most prestigious producers and sound designers in the game, these melody loops capture the essence of what makes a track memorable.
Every audio loop is a testament to perfection, promising to cast a sonic spell that captivates and charms your audience.
Whether you want to discover new loops/samples to give your song flair (for all genres) or are making music for an upcoming EP or YouTube video, this sample pack is for you.
Step into the future of music production with these hypnotic melody loops.
From ethereal soundscapes to pulsating rhythms, this collection of audio loops inspires and innovates.
Elevate your music with melodies that resonate, enchant, and linger.
Download the Unison Essential Melody Loops Now
This Free Sample Pack Contains:
12x Unique WAV Melody Loops

The Best Producer Loops of 2023

One of the best sample packs around (free license)
#3. Unison Free EDM Drum Kit (Free)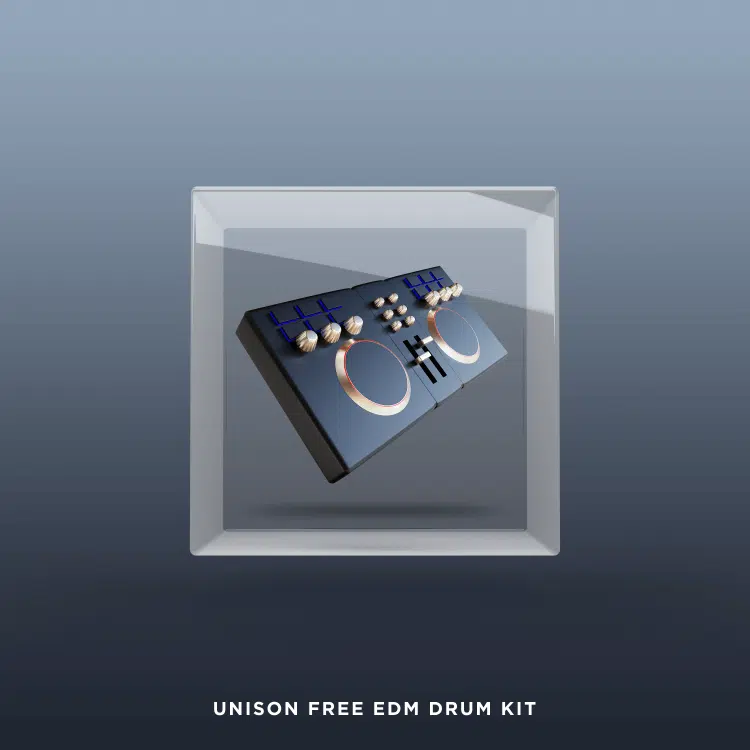 Unlock the full potential of your EDM productions with the Unison Free EDM Drum Kit.
Produced with precision, this sample pack includes over 45 drum samples, audio loops, and MIDI files designed to provide every user with the best options.
It offers an arsenal of high-quality sounds to elevate your composition.
The diversity and clarity of these sounds resonate with the signature vibrancy found in different EDM genres (like French House, Techno, Dub step, etc.).
This makes them indispensable for anyone looking to make a mark in electronic music and skyrocket their song to the top.
Every beat crafted using this sample pack exudes professionalism.
Therefore, your drums will have the power to stand out with punchy and infectious rhythms.
Suitable for various EDM styles such as House and Techno, these meticulously designed samples and new loops will transform your projects.
They will provide that authentic, polished feel that everyone is looking for.
The ability to enhance the character of your music productions using these EDM-based sounds is unmatched 一 promising a captivating auditory experience.
And it doesn't just stop at superb quality and sound design…
The Unison Free EDM Drum Kit brings a treasure trove of creative possibilities, all available for free, unlike other sample packs or construction kits.
The sounds come royalty-free, allowing seamless integration into your tracks.
The bottom line is that this epic collection is the key to unmatched inspiration and new loops that are making major waves.
So, if you're looking to discover and unleash a wave of creativity while maintaining a high level of professionalism in your soundtracks, you've come to the right place.
Download the Unison Free EDM Drum Kit Now
This Free Sample Pack Contains:
3x 808s

3x Claps

3x Closed Hats

3x Open Hats

3x Crashes

3x Rides & other sound effects

3x Drum & Bass Drum Loops + Stems & MIDI

3x House & Techno Drum Loops + Stems & MIDI

3x Trap Drum Loops + Stems & MIDI

3x Kick Drums

3x Percs

3x Rim Shots

3x Snaps

3x Snares

3x Toms

The Best Producer Loops of 2023 

One of the best sample packs around (free license)
#4. Unison Free Dark Hip Hop Sample Pack (Free)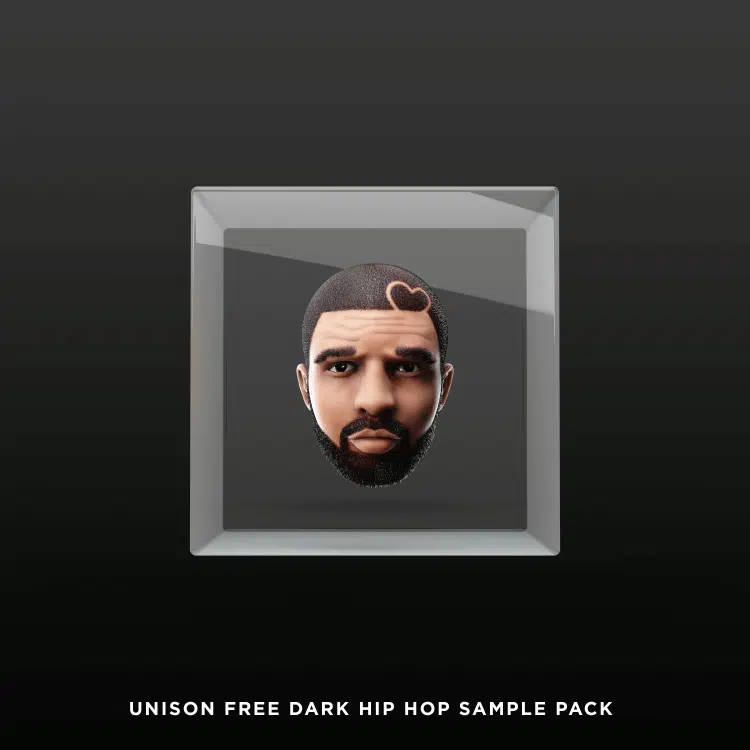 If you're looking to discover the most evocative loops, samples, and sound effects that hip-hop has to offer, look no further than the Unison Free Dark Hip-Hop Sample Pack.
This collection opens doors to shadowy soundscapes and atmospheric textures.
NOTE: This is essential if you're making music that requires powerful, impactful new loops in the style of top artists.
Every sample, loop, and MIDI in this pack is a step toward mastering the dark nuances of hip-hop production.
The pack offers over 60 diverse and professional-quality samples, each contributing a unique flavor to your music productions.
It allows you to harness the essence of dark hip-hop, ensuring your song/mix carries an air of mystery and intrigue 一 synonymous with the genre's heavy hitters.
Its comprehensive selection of sounds offers a foundation upon which you can build tracks that ooze with originality.
Meaning that you'll be able to easily:
Elevate your sound/style

Enhance your arrangement

Infuse your project with some authenticity

Get some extra inspiration
Experimentation is at the heart of creativity, and this sample pack is designed to enhance your creative process.
The versatile selection of new loops and samples allows you to explore and produce beats that align with contemporary trends and instantly captivate.
It's an invaluable resource for those eager to dominate the hip-hop domain.
Download the Free Dark Hip-Hop Sample Pack Now
This Free Sample Pack Contains:
2x 808

2x Atmos

2x Bass Loops + MIDI

2x Bass Shots

2x Claps

2x Closed Hats

2x Cymbals

2x Drum Loops + Stems & MIDI

2x FX & Misc

2x Kick Drums

2x Melodic One Shots

2x Melody Loops + Stems & MIDI

2x Open Hats

2x Percs

2x Rim Shots

2x Snaps

2x Snares

The Best Producer Loops of 2023

One of the best sample packs around (free license)
#5. Unison Free Drill Sample Pack (Free)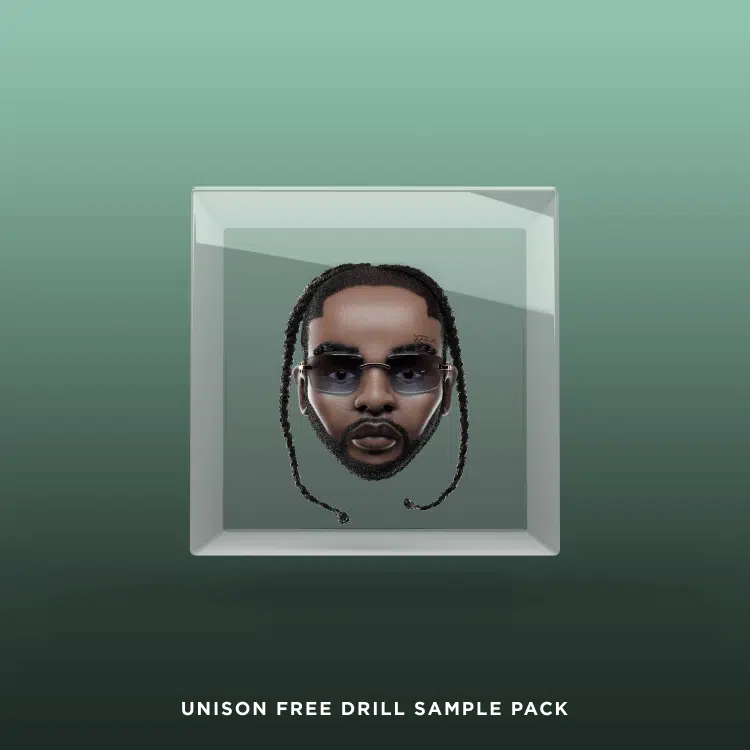 Embrace the raw energy of the drill genre with the Unison Free Drill Sample Pack.
With inspirations drawn from the iconic sounds of Pop Smoke, CJ, and Stormzy, this sample pack equips you with the tools to harness that unmistakable drill sound.
Drill music is renowned for its:
Distinct basslines & show-stopping drums

Aggressive sound effects & lyrics
Therefore, the drill movement has carved a niche in the urban music scene that this sample pack emulates perfectly.
Each element in this pack reflects the pulsating rhythms and cinematic atmosphere of drill music, featuring elements that will help you skyrocket to the top in no time.
These 60+ free drill samples, new loops, and MIDIs are precision-engineered.
This ensures your productions resonate deeply with the genre's authentic sonic fingerprint.
From thundering bass loops and drum loops to haunting atmospheres, dive deep into the core of drill music so your next project dominates the competition.
The potency of these samples and new loops lies in their authenticity 一 echoing the essence that made drill a global phenomenon. 
Immerse your tracks in the sounds of the streets, and let every beat tell a unique sonic story.
With one quick (free) download, your sound and composition process will forever be changed for the better.
Download the Unison Free Drill Sample Pack Now
This Free Sample Pack Contains:
2x 808

2x Atmos

2x Bass Loops + MIDI

2x Bass Shots

2x Claps

2x Closed Hats

2x Cymbals

2x Drum Loops + Stems & MIDI

2x FX & Misc

2x Foley

2x Kick Drums

2x Melodic One Shots

2x Melody Loops + Stems & MIDI

2x Open Hats

2x Percs

2x Rim Shots

2x Snaps

2x Snares

The Best Producer Loops of 2023

One of the best sample packs around (free license)
#6. Unison Trap Beatmaker Pack ($27)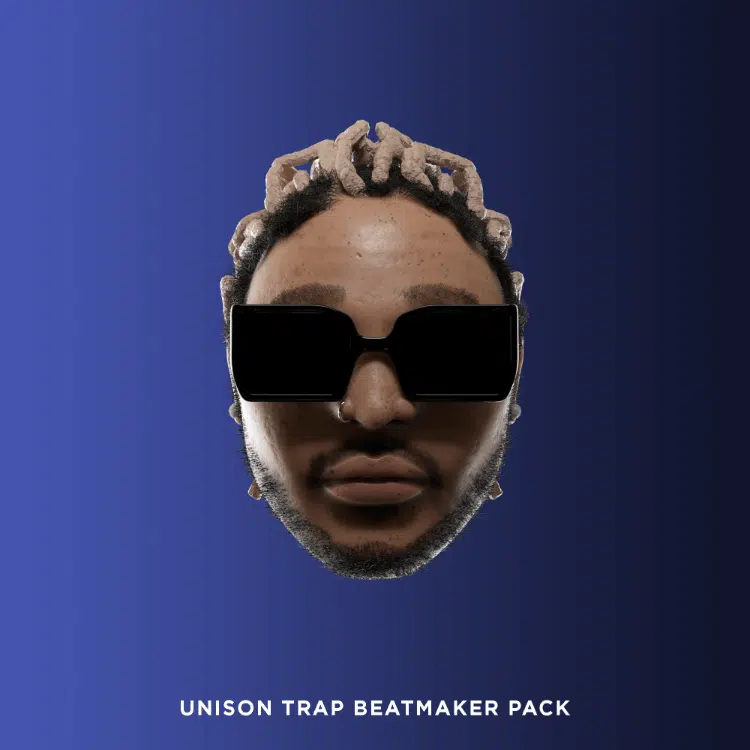 Trap music has consistently been at the forefront of the modern music scene, and the Unison Trap Beatmaker Pack is the epitome of this addictive sound.
It contains signature 808s, punchy rhythms, and compelling melodic structures to help your tracks stand out.
Central to this genre's allure are its iconic audio loops, the backbone for chart-topping hits.
With the Unison Trap Beatmaker Pack, you're armed with a cutting-edge collection of these essential audio loops.
NOTE: All the included samples and loops emulate (and even surpass) the sonic hallmarks of Trap legends like Future, Travis Scott, and Lil Baby.
This genre thrives on the repetition of catchy new loops that weave together to create a mesmerizing auditory tapestry. 
The Unison Trap Beatmaker Pack offers precisely this 一 a curated set of new loops that not only encapsulate the genre's essence but also push its boundaries.
Therefore, you can rest easy knowing that your arrangement is authentic.
In an industry that thrives on innovation, audio loops and samples can differentiate between a basic track and a timeless hit. 
This pack, packed with the most sought-after producer loops of 2023, ensures you have the tools to craft standout Trap masterpieces.
Each loop, sample, and sound is crafted to perfection, promising unmatched quality, creativity, and inspiration.
So whether you're using it for the first time or it's your fourth instalment, you'll forever have tracks featuring the hottest trap sounds around (for a small purchase price).
Download the Unison Trap Beatmaker Pack Now
This Premium Sample Pack Contains:
20x 808s

10x Atmos

10x Bass Loops (+10 MIDI Stems)

10x Bass Shots

15x Claps

20x Closed Hats

10x Cymbals

20x Drum Loops (+ 81 Audio Stems & 134 MIDI Stems)

10x Foley

23x FX & Misc

20x Kicks

46x Melodic Shots

60x Melody Loops (+ 190 Audio Stems & 167 MIDI Stems)

10x Open Hats

15x Percs

10x Rim Shots

6x Snaps

20x Snares

The best producer loops of 2023

One of the best sample packs around
Bonus: How To Get Creative With Audio Loops
Harnessing the power of audio loops can be the game-changer in a track, propelling it from average to extraordinary. 
When approached with a creative mindset, drum loops, bass loops, melody loops, and others can be tweaked, transformed, and tailored to breathe life into your compositions. 
Plus, ensure that it matches your unique vibe, style, and genre (House, EDM, Hip-Hop, Trap, R&B, Rock, etc.).
Here are some inventive ways to make the most out of these loops: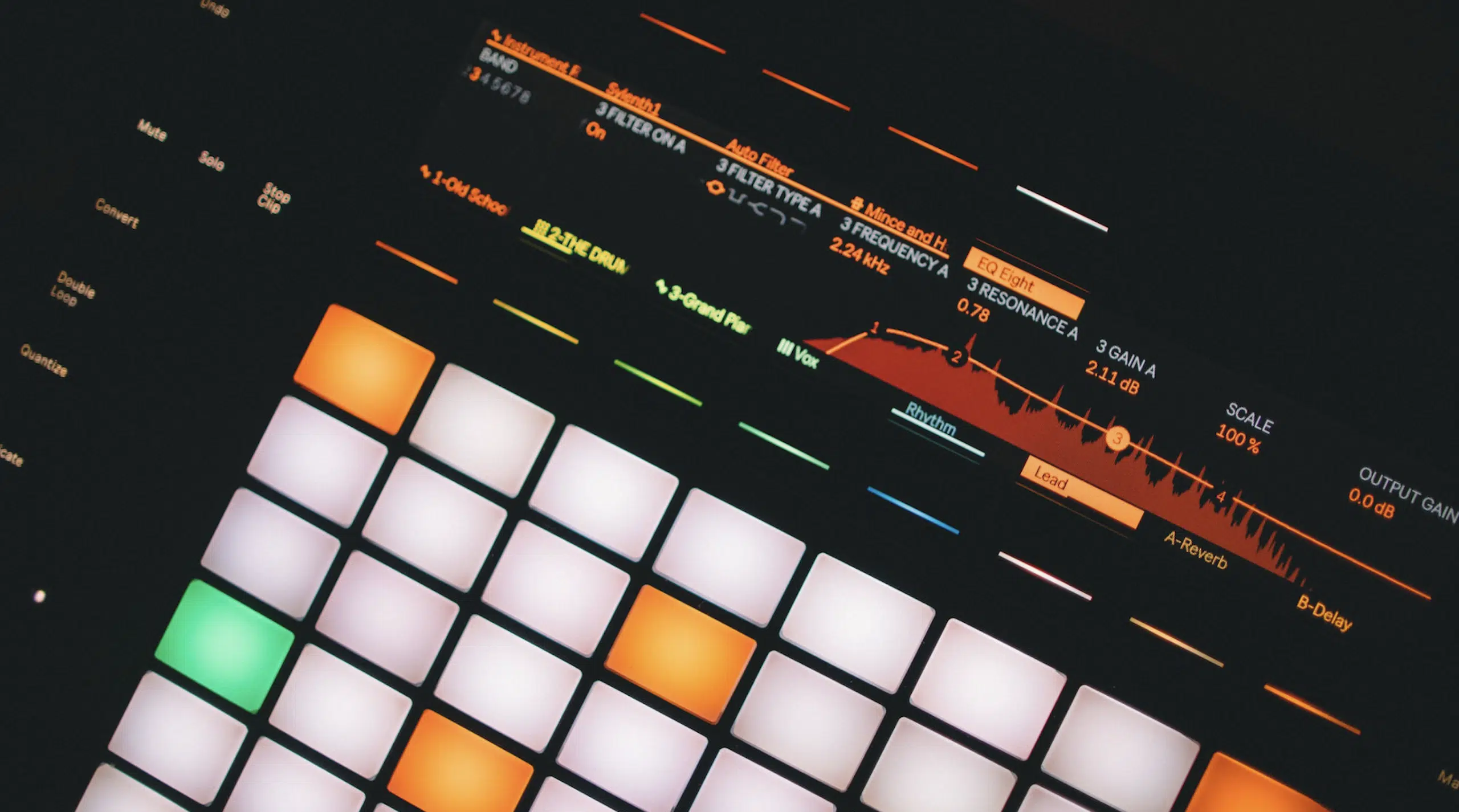 Don't just use drum loops as they are…
Throw them in your DAW (like FL Studio), then slice and dice!
Chop up your drum loops to isolate specific hits or segments, then rearrange them to create new rhythms.
Layering different drum loops can also add depth and complexity to your beat format 一 making it sound richer.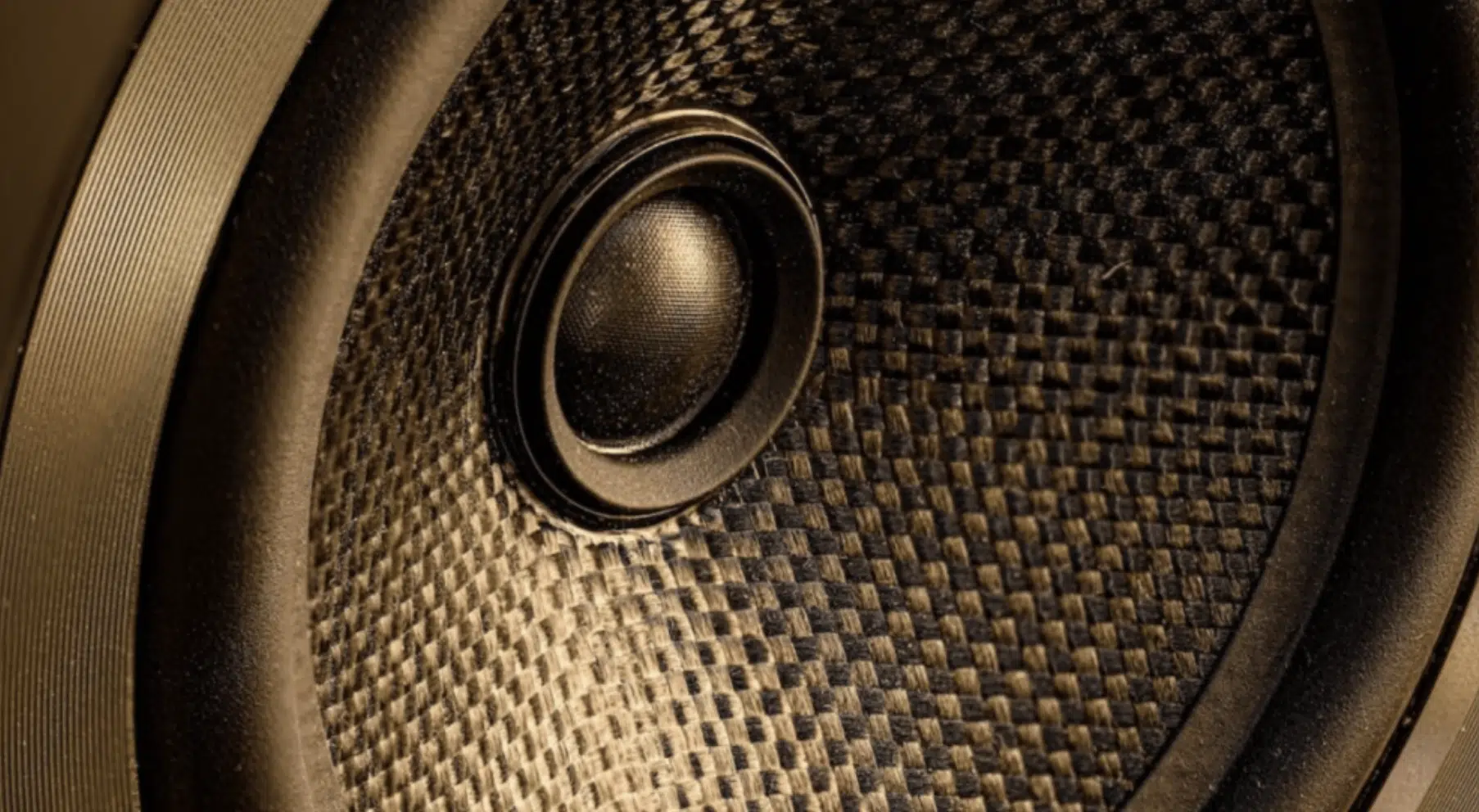 The bass is the soul of many tracks, driving the groove and setting the mood.
Try pitching bass loops up or down to explore different octaves or even reverse them for a unique sound texture.
Applying sound effects (like distortion or chorus) can add a different character to your basslines.
Melody loops are the hooks that get stuck in listeners' heads, so you must get creative to leave a lasting impression.
You can try to manipulate the tempo of melody loops to either: 
Slow them down

一

For a more relaxed vibe

Speed them up 一

For an energetic feel
Experiment with audio effects like reverb or delay to add space and dimension.
Another creative approach is to layer multiple melody loops, playing them in counterpoint to achieve a richer melodic tapestry/format.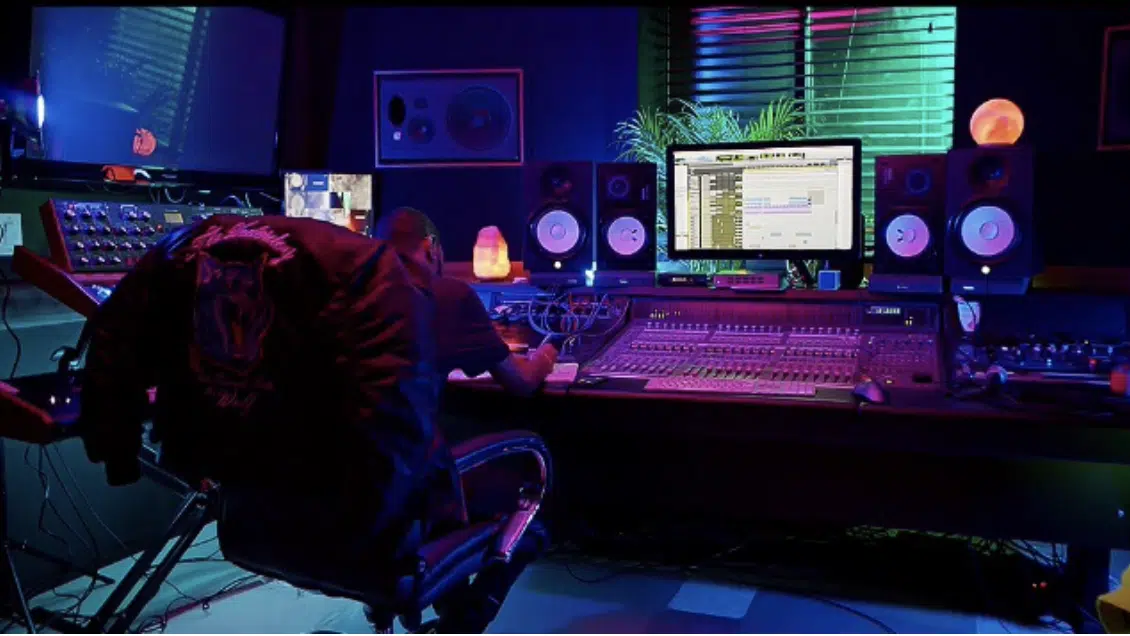 Ambient audio loops are perfect for setting the scene or creating an atmosphere.
Stretching these new loops can produce haunting, ethereal soundscapes.
Alternatively, combining them with rhythmic elements can craft a textured backdrop for other virtual instruments.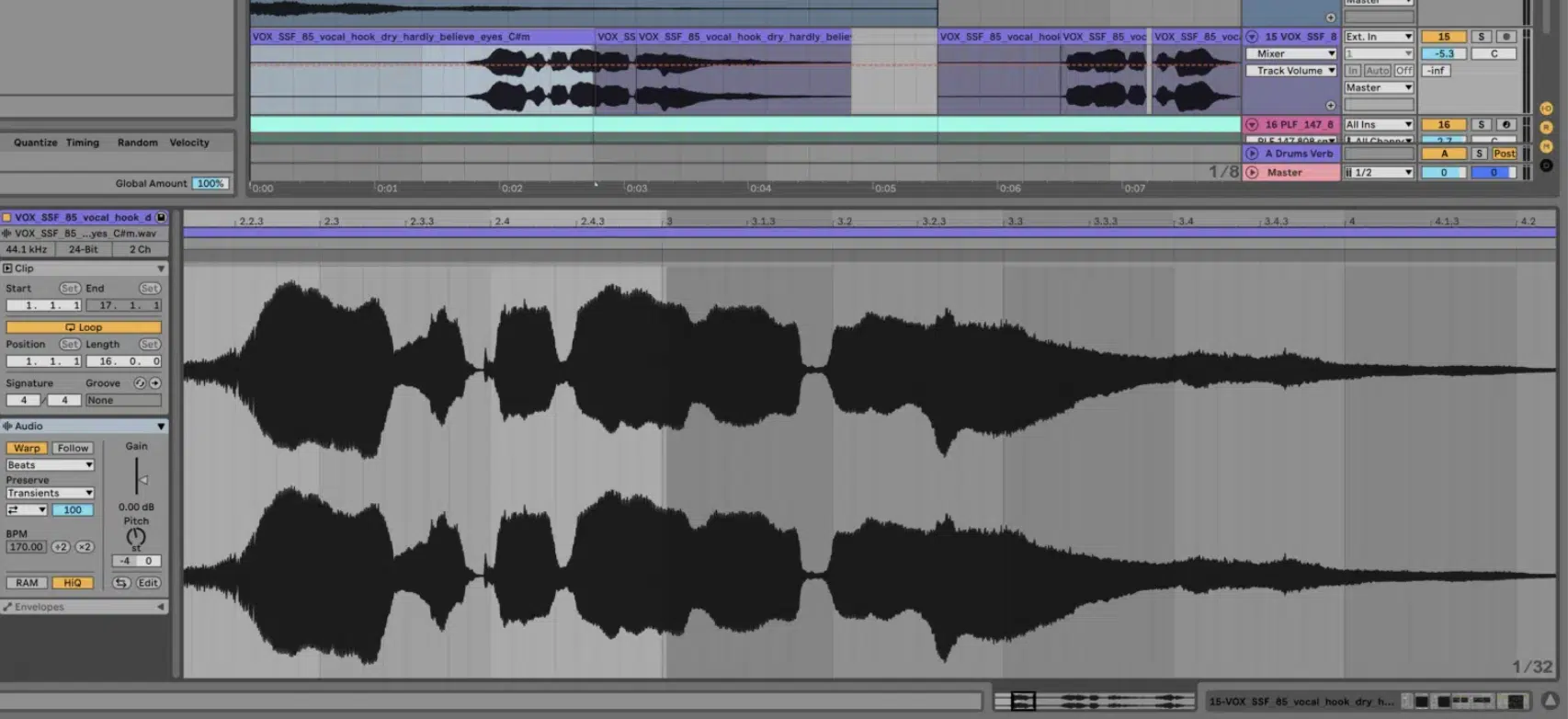 The human voice can add a personal touch to any track.
To make your collection of vocals more enticing, you can tweak your vocal loops by:
Also, try using reverbs and delays to make your vocals spacious or granular synthesis to craft something otherworldly from a simple vocal phrase.
Remember, while audio loops offer a ready-to-use element for tracks, the real magic happens when you make it your own.
Audio Loops: Final Thoughts
Audio loops serve as essential threads that weave the narrative of a track.
From setting the rhythmic foundation with drum loops to crafting memorable hooks with melody loops, these elements play a pivotal role in shaping a song's identity.
A well-chosen loop can be the difference between a track that fades into the background and one that resonates.
The sample packs we've delved into in this article aren't just a collection of sounds…
They contain some of the most legendary audio loops in the industry, meticulously crafted by professionals.
So, if you're looking for audio loops encapsulating the essence of various genres for supreme tracks, you've found them.
For both budding producers and seasoned professionals, these audio loops offer endless inspiration.
They serve as both a learning tool and a foundation for creativity, allowing artists to dissect, understand, and innovate.
With these packs at your disposal, you're not just getting loops 一 you're acquiring the keys to unlock boundless musical possibilities and create music that generates massive momentum.
In the dynamic realm of music production, staying ahead of the curve is vital.
And with these game-changing audio loops in your arsenal, you're now well-equipped to craft tracks that stand the test of time.
Embrace the power of these legendary audio loops and watch as your music ascends to unparalleled heights.
Until next time…