If you're ready to level up your music production game without breaking the bank, then you've come to the right place.
In today's article, we're showing you the 5 hottest free loop packs on the planet.
Each unique pack is loaded with top-notch, professional sounds that will breathe new life into your music and keep your creativity flowing.
Get ready to explore an extensive range of loops, samples, and presets, meticulously crafted to suit a variety of genres and styles.
These packs are not only high-quality, but they're also 100% royalty-free and copyright-free 一 meaning you can use them without any worries!
In this article, you'll discover:
Unique melody loops ✓
Fire basslines ✓
Professional-quality drum loops ✓
Electric & acoustic guitar loops ✓
Exclusive samples ✓
Pro tips for each pack to help you blow the competition away ✓
So, buckle up and get ready to dive into the world of these amazing free loops that will help you create outstanding music like never before.
#1. The Unison Free Guitar Loops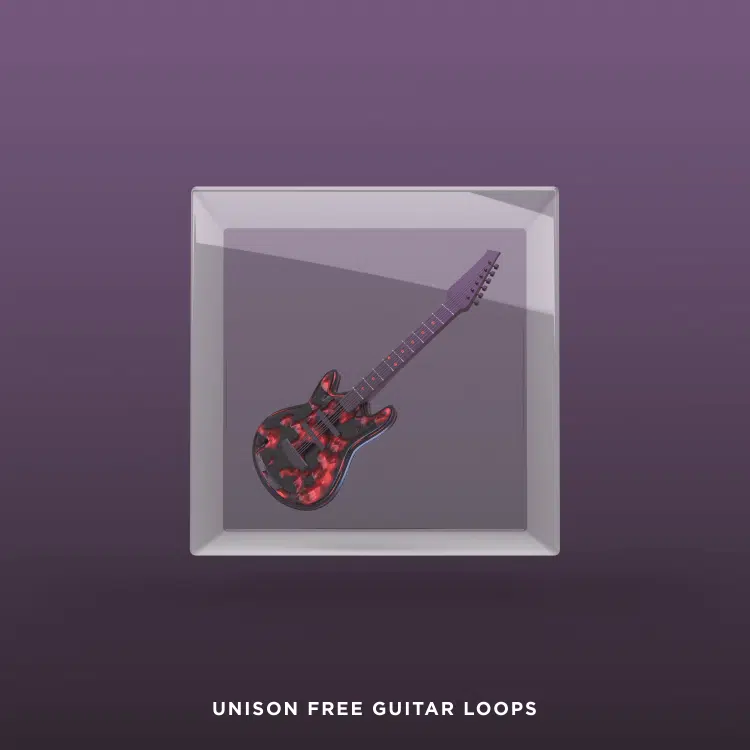 Guitar enthusiasts, this one's for you!
The Unison Free Guitar Loops pack is a must-have for every music producer looking to bring that organic, authentic touch to their tracks.
This incredible collection features a wide range of both electric and acoustic guitar loops, providing you with an extensive selection of versatile, top-quality sounds to work with.
Infuse your tracks with the captivating, emotional tones that only a guitar can deliver.
These free loops offer you an abundance of professionally recorded and expertly processed loops that can elevate your tracks and help you create unforgettable compositions.
Whether you're producing a laid-back, lo-fi beat or an energetic pop anthem, these free loops are perfect for every situation.
Don't miss out on the opportunity to enhance your music with the soulful, expressive sounds of the guitar.
With this sample pack, you'll have all the tools you need to create unique music and memorable tracks that resonate with your listeners.
You'll be able to create truly stunning guitar arrangements that will set your music apart from the competition (and blow them away in the process).
This pack includes: 7 Processed Guitar Melody Loops, 7 Dry Guitar Melody Loops, 22 Matching Processed Stems, 20 Matching Dry Stems, and 28 Matching MIDI Stems.
Download The Unison Free Guitar Loops
PRO TIP
STEP 1 一 Take one of the stems you like and throw it in reverse (which is super popular right now).
Side note, if you'd like to learn how to reverse engineer presets in Serum like a real boss, we've got you covered.
STEP 2 一 Load up one of the matching MIDI stems and throw it in your favorite synth or instrument.
I suggest something short and plucky.
STEP 3 一 Pan each track hard right/left and listen to the magic.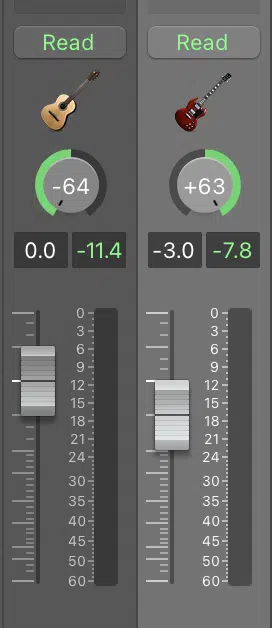 STEP 4 一 Implement some realignment if needed, in order to ensure everything plays properly and on time.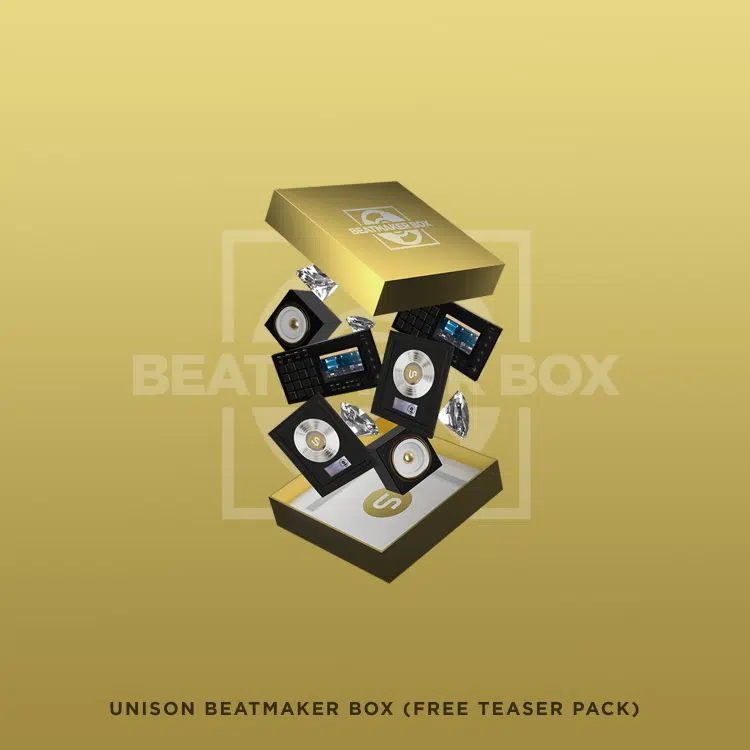 Unlock a new world of creative possibilities with the Unison Beatmaker Box (Free Teaser) pack.
This free sample pack is powerful and awe-inspiring, and it will instantly ignite your passion and inspiration.
These remarkable free loops provide you with a sneak peek into the full Unison Beatmaker Box experience.
It showcases a curated selection of top-tier sounds to help you craft unforgettable tracks.
The Unison Beatmaker Box (Free Teaser) is specifically designed to cater to the diverse needs of modern producers.
It offers a versatile range of sounds that will push your music in bold, new, and innovative directions.
Get ready to experiment with dope drum patterns, captivating melodies, and genre-defying samples that will leave your listeners wanting more.
Take your music to new heights with these free loops, and experience the thrill of pushing your creative boundaries.
The Unison Beatmaker Box (Free Teaser) is your ticket to an extraordinary journey through sound.
It provides you with all the tools you'll need to make a lasting impression and a serious impact.
Seriously, this pack contains the absolute hottest free loops on the planet.
This pack contains: 3x Bass Loops, 5x Melody Loops, 5x Drum Loops, 5x Guitar Loops, All Matching Audio Stems & MIDI.
Download The Unison Beatmaker Box (Free Teaser)
PRO TIP
STEP 1 一 Pick a key and tempo so you can start building your masterpiece. 
You're going to retrofit the sample's key/tempo to fit your unique needs.
STEP 2 一 Grab one of the included drum loops.
Alternatively, you could incorporate one of our MIDI drum loops instead of drum loops for ultimate flexibility.
This includes changing the tempo, patterns, and, of course, the drum hits/samples themselves.
STEP 3 一 Load up a dope bass loop in your chosen key, as well as a close tempo.
If needed, either time-stretch the tempo of the loop or change the session tempo (whatever sounds best to you).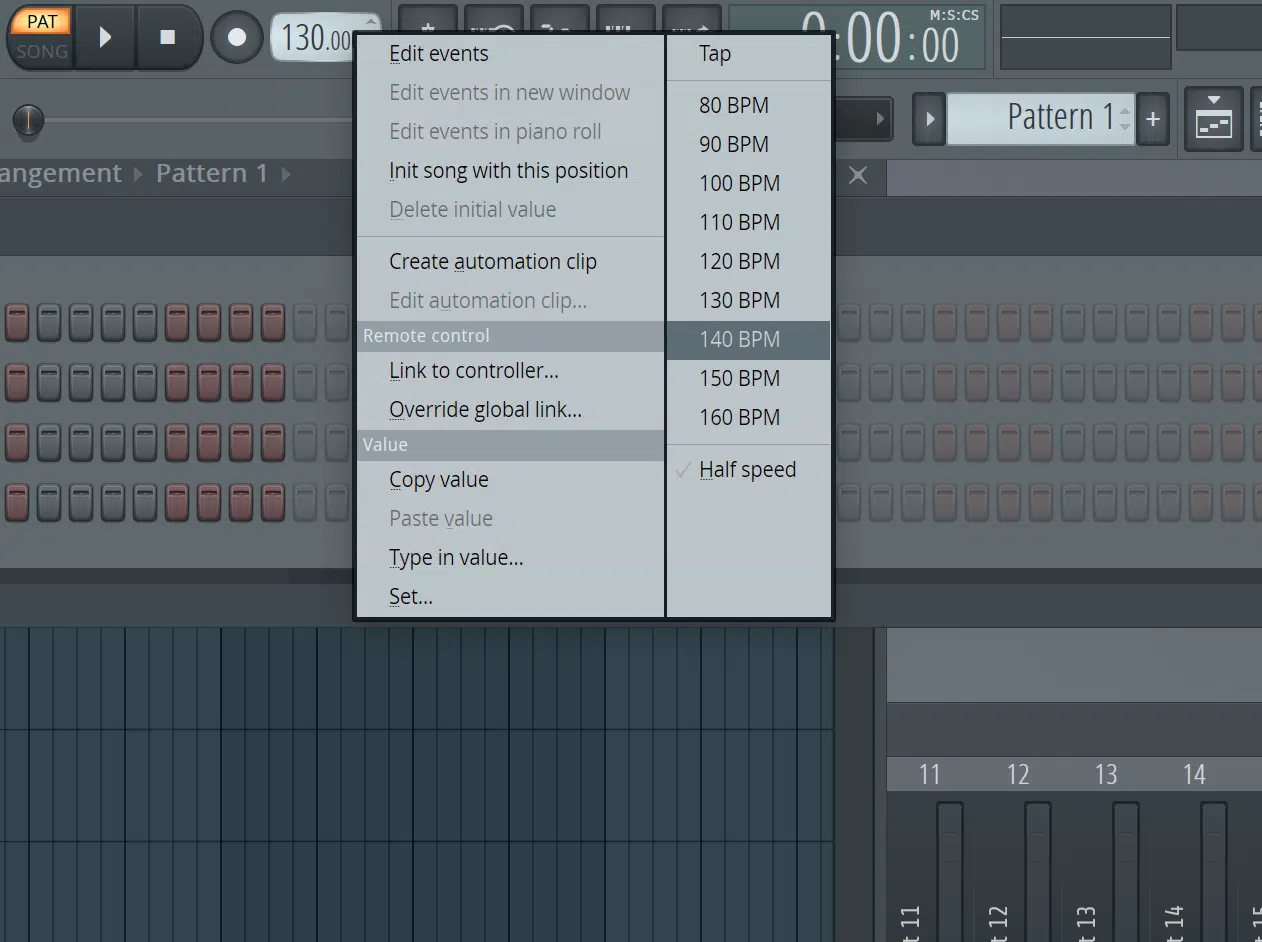 If you're not familiar with time-stretching, you can read all about it in our hip-hop production tips article (along with 14 other epic hip-hop tips).
STEP 4 一 Build a progression just as you did in the tip above, except using the bassline as your guide.
STEP 5 一 Throw on a melody loop.
STEP 6 一 Now it's time for some additional ear candy, which this pack is chock-full of. 
Take one of the guitar samples, chop it up, and sprinkle the hits in as if they were one-shots.
Then, add some granular effects.
Use this as your extra layer of intrigue and allure, and you're off to the races!
Believe me, not only will you be blown away, but your listeners will be as well.
#3. The Unison Essential Bass Loops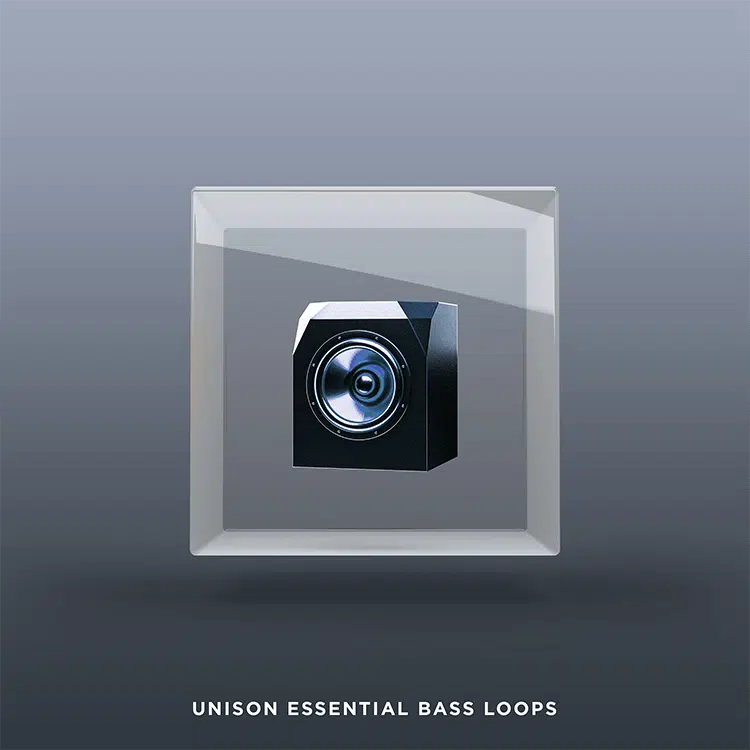 Next up, we have the Unison Essential Bass Loops, designed to fuel your tracks with some serious low-end power.
This pack offers 12 unique, fire basslines that will give your beats the foundation they need to stand out.
These free loops are perfect for music producers looking to add depth and groove to their music, regardless of the genre or vibe.
These free audio loops cover a wide range of styles, from deep, rumbling sub-basses to funky, groovy basslines.
Each of these free loops has been expertly crafted to deliver maximum impact.
Meaning, it's a guarantee your track will have that powerful low-end energy they need.
They are easy to integrate into your projects, making it simple for you to create the perfect foundation for your beats.
With these free loops, you can give your tracks the edge they need to cut through the noise and make a lasting impression.
Whether you're working on a club banger, a chilled-out beat, or something in between, this free sample pack is the key to unlocking your full potential.
Speaking of basslines, if you're looking for the dopest (and only) AI bass generator on the planet, you have got to check out Bass Dragon.
This pack includes: 12 unique, fire basslines.
Download The Unison Essential Bass Loops
PRO TIP
STEP 1 一 Bring the bass loop into your DAW and create an automation lane connected to the overall clip volume.
STEP 2 一 Draw in some movement by hand or using the MOD wheel.
You can start by making your listener feel that you're just ducking the kick… but you're going to follow that up with some wicked rhythmic movement each time.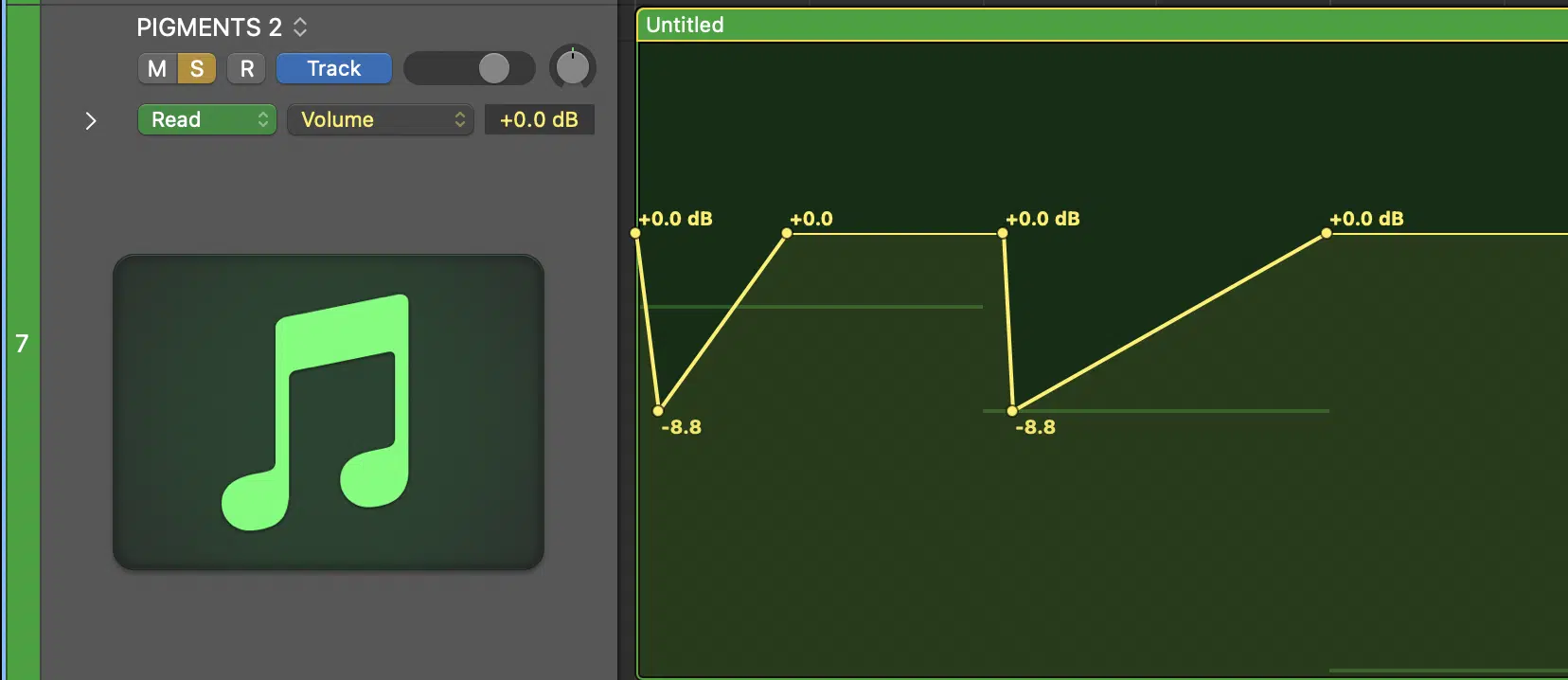 Below that, you will see how I drew in the duck for each individual kick.
STEP 3 一 Follow each one with a rhythmic wobble (shown below).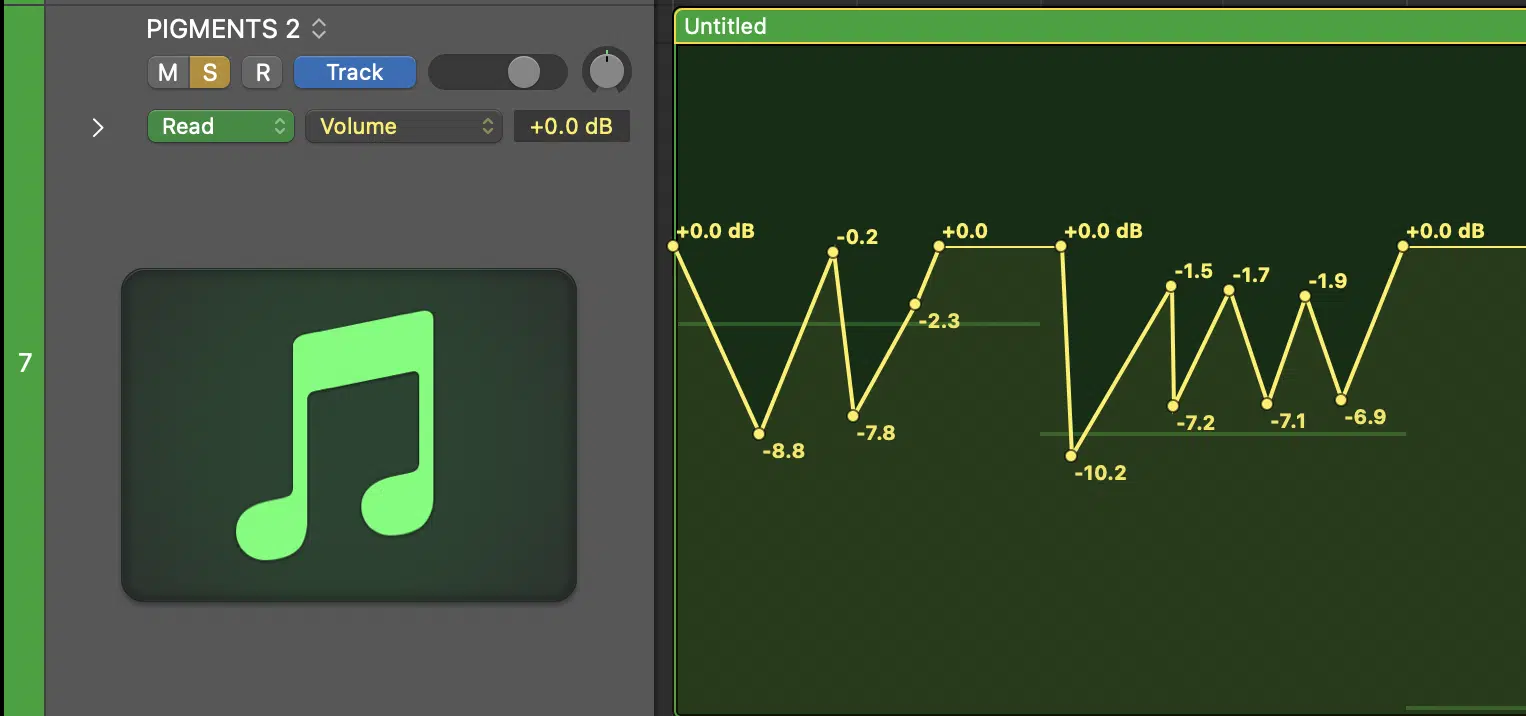 It may not sound like much right now, but just wait!
STEP 4 一 Grab your favorite resonant filter plugin and throw it on the bass track.
Make sure to bring the cutoff down so it's heard, yet sufficiently filtered, while also increasing the resonance a tad.
STEP 5 一 Create an automation lane for the filter cutoff and copy & paste the same automation data that you previously created on this new lane.
Prepare to be absolutely blown away, because you now have an insanely wicked wobble to your bass.
#4. The Unison Essential Melody Loops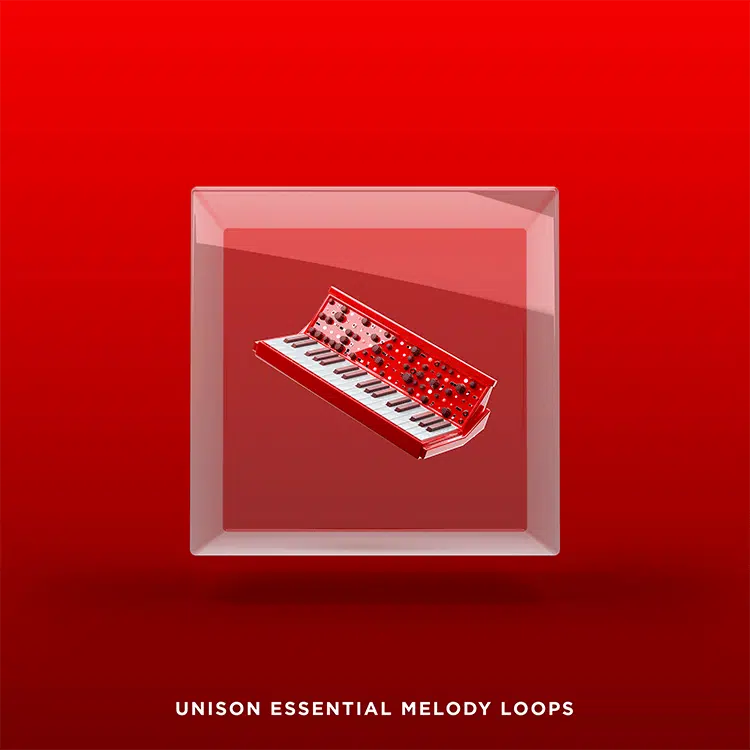 Imagine having a pack of free music loops that instantly sparks your creativity, helping you craft unique and captivating melodies.
Well, that's precisely what the free Unison Essential Melody Loops offer.
This sample pack features 12 unique, hit .WAV melody loops, perfect for various genres and styles, including different hip hop subgenres.
They're all expertly crafted, and their versatility allows you to integrate them into your projects seamlessly.
These free audio loops have been carefully designed to inspire and elevate your tracks, offering a wide range of sounds and textures.
From lush synth presets and emotive piano lines to vibrant arpeggios and haunting melodies, this pack has it all.
The included free loops have been meticulously engineered to ensure they blend perfectly with your existing arrangements, while still leaving plenty of room for your creative touch.
Meaning, you can create music that stands out in a sea of generic, basic beats.
These free music loops are ideal for music producers who want to create catchy hooks, memorable melodies, and unforgettable tunes.
This pack includes: 12 unique, hit melody loops.
Download The Unison Essential Melody Loops
PRO TIP
STEP 1 一 Grab a melody loop from the pack, and be sure to look at the key of each loop. 
This is going to determine which chords you're going to use.
If you need a little refresher on major and minor scales/keys, check out our articles on the Major Scale and Minor Scale.
STEP 2 一 Open up our Unison MIDI Chord Pack and start building.
You're going to start very basic; the first note in your melody is C Major.
Therefore, you're going to use a C Major chord for the first 2 bars.
STEP 3 一 For bar 3, you're going to pick a note that is playing within the bar.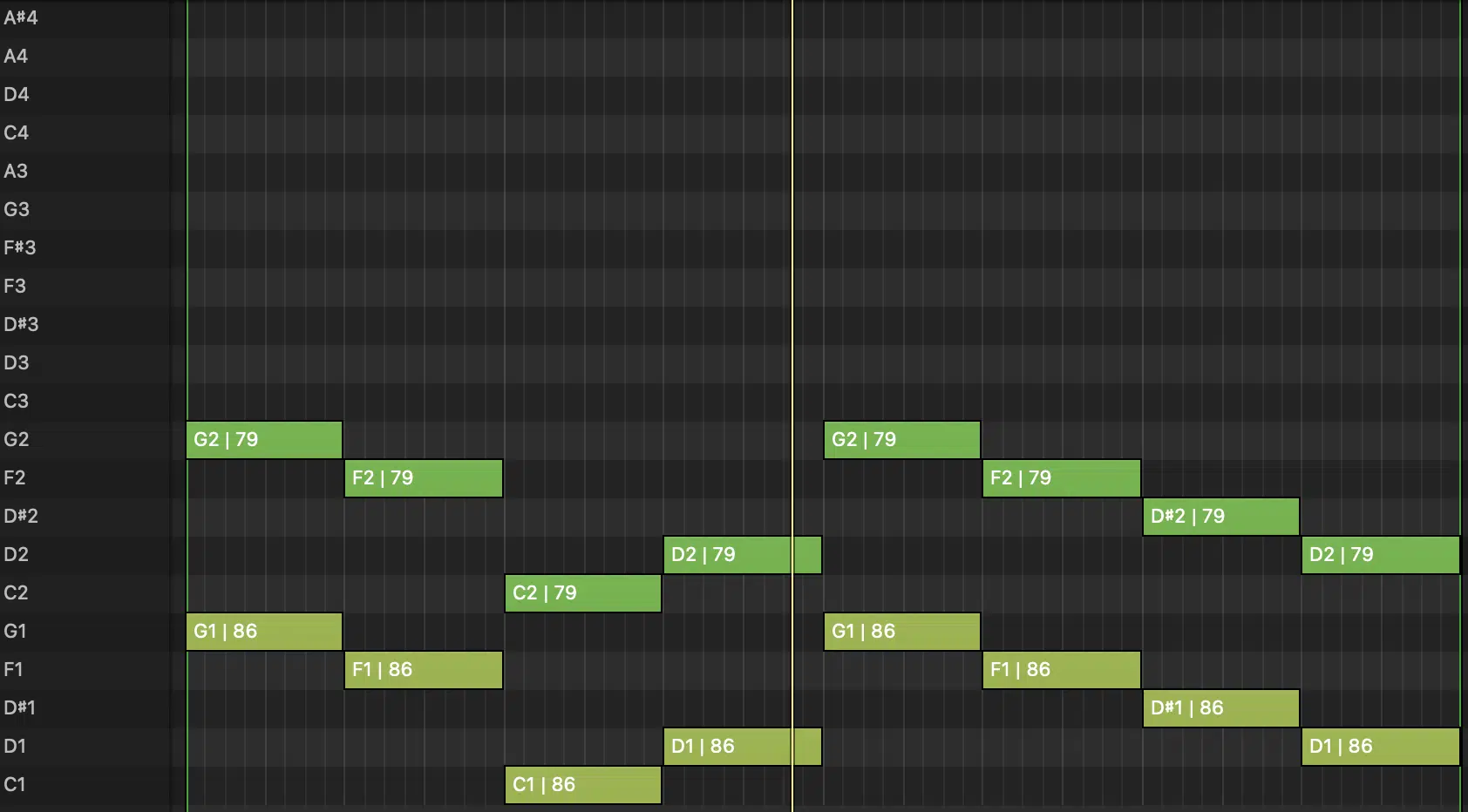 Then start mixing and matching until you stumble upon something you love.
STEP 4 一 Do the same for bar 4, however, this time, you're going to play around until you find a chord that sounds like it completes the progression beautifully.
If you'd like to learn all about the different types of chords, we've got you covered.
STEP 5 一 Mute the melody and play the progression in its entirety.
If it sounds too basic, it's time to incorporate some complexity.
Try adding some bass notes, investing some of the notes, and following the instructions in our Audio Ducking article.
#5. The Unison Artist Series Essentials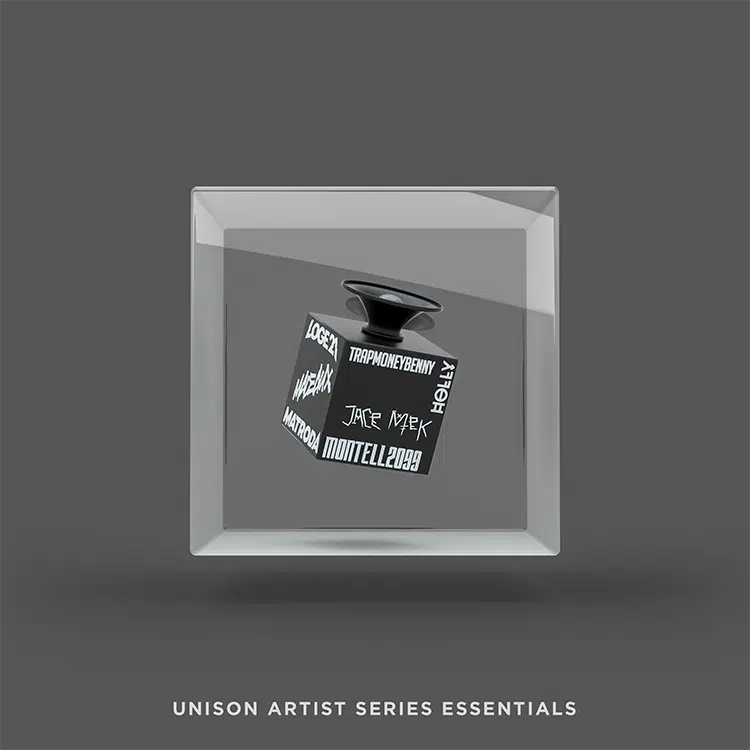 The Unison Artist Series Essentials pack is a game-changing collection that every music producer should have in their arsenal.
This epic free loop pack provides you with an exclusive opportunity to get your hands on some of the most sought-after sounds and samples from top artists and producers in the industry.
This sample pack is designed to elevate your productions to new heights, offering you an unmatched level of quality, quantity, and variety.
After you download this free sample pack, you'll be able to create tracks that stand out from the crowd, alluring your audience and leaving them utterly addicted.
These free loops are perfect for those looking to add a professional touch to their music while exploring a diverse range of genres and styles.
Get ready to unleash your creativity and dive into a world of sonic possibilities with these free loops.
With this incredible collection of sounds at your disposal, you'll be well on your way to creating unforgettable tracks that will leave a lasting impression on your listeners.
Other free sample packs could never offer you this level of professionalism.
This pack includes: 2x 808s, 2x Atmos, 2x Bass Loops, 2x Bass Shots, 2x Claps, 2x Hats, 2x Drum Fills, 2x Drum Loops, 2x FX loops, 2x Kicks, 2x Lead Shots, 2x Melodic Loops, 2x Percs, 2x Snares, and 2x Vox.
Download The Unison Artist Series Essentials
PRO TIP
STEP 1 一 You're going to be making an atmospheric bass one-shot FX for this first step, so load up:
An 808
An atmospheric one-shot
An FX
Be sure to input the correct key/note of each layer.
Then, add some effects and processing.
STEP 2 一 Now you're going to create an 808/kick hybrid with a pocket for the kick.

So, you're going to apply the same step as above, except for the 808 you're going to add an envelope this time.
Do some math and determine the approximate attack time so the kick doesn't clash with the 808.
It should be fading in during the decay phase of the kick.
At this point, you've now created a perfectly sculpted 808/kick hybrid with absolutely no need for sidechain compression.
STEP 3 一 Next, you're going to create a one-shot vocal sample that you can play like an instrument.
To do so, load up: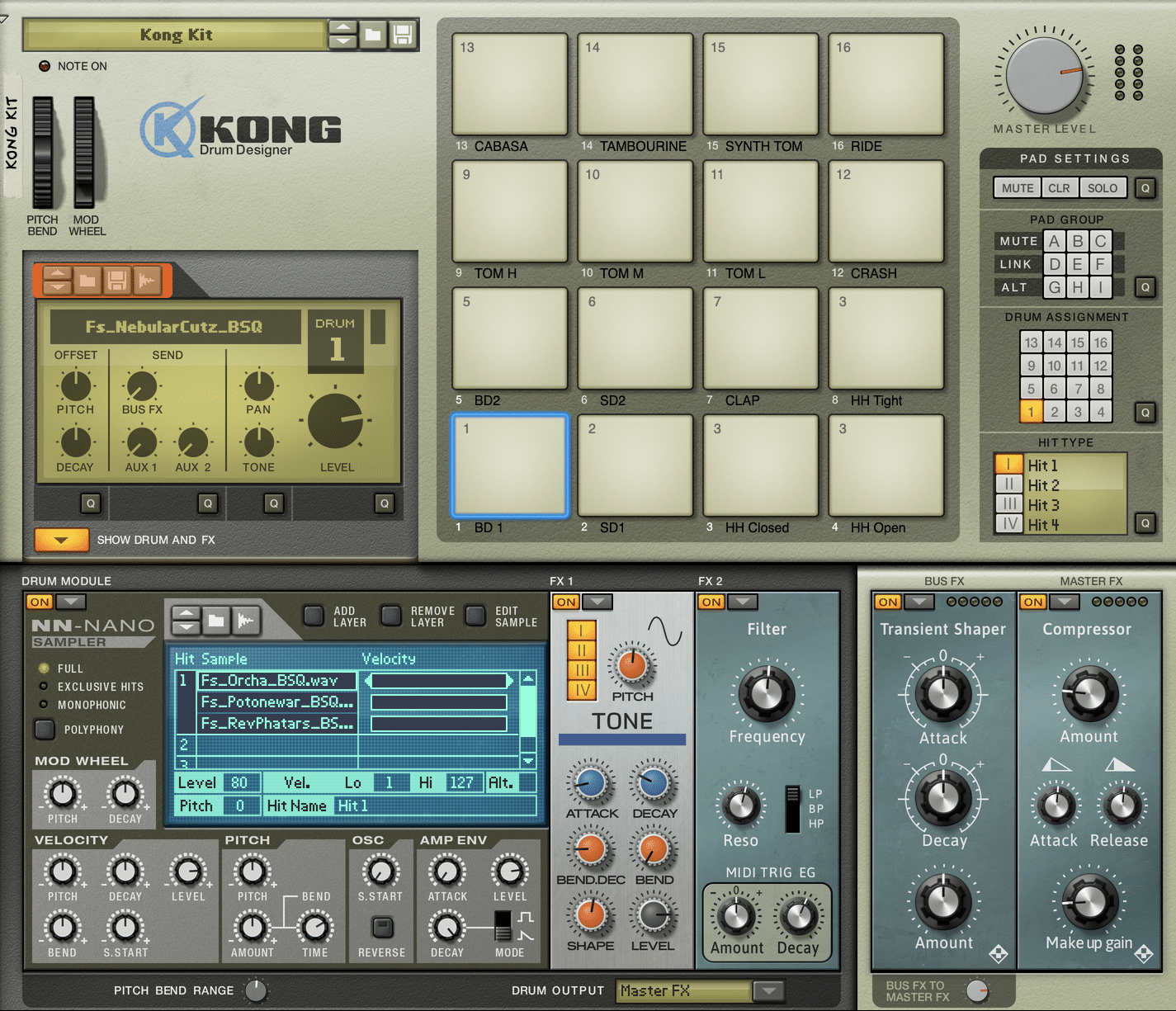 A VOX sample
A snare/clap
An FX (or anything that sounds good in your opinion)
Implement step 1 again, and you're good to go; simple and efficient.
STEP 4 一 Save these patches as presets and you now have the start of a full instrument collection, all from this impressive pack!
Who said loop packs, sample packs, and preset packs can't be one and the same?
Free Loops: Final Thoughts
Well, there you have it – the 5 hottest free loops and samples on the planet, designed to help you create unforgettable tracks.
Each free loop pack and free sample pack offers a unique collection of sounds, samples, and presets, providing you with an endless source of inspiration and creativity.
Make sure to download these (royalty free) free loops and incorporate them into your productions.
This way, you'll be well on your way to crafting incredible music, all while saving some hard-earned cash.
Plus, with our personal, professional tips, you'll be able to blow the competition out of the water.
As a bonus, check out our Free Sample Packs article which contains 10 of the most INSANE sample packs of 2023.
World-renowned producers & sound designers have dedicated their life, time, and skills to creating the included samples, so you do NOT want to miss out.
Plus, most of them contain much more than just samples, but you're going to have to find out for yourself.
Now it's time for you to dive in, explore these free sample packs, and unlock your full potential as a music producer.
Don't miss out on the opportunity to elevate your sound and make your mark in the music world with these remarkable free loops.
Until next time…