Getting your music heard is one of the most crucial steps in a musician's career. 
In the digital age, where new tracks drop every second, it can feel like an overwhelming mission leading to nowhere. 
But when the paths of production, practice, and performance have been mastered, music blogs come in. 
As a music-maker, knowing the best music blogs to submit to can help you amplify your reach, gain critical exposure, and get your music heard.
That's why we're breaking down the top 13 music blogs to submit to in 2023.
This way, you will have a solid outline for submitting your music and getting your tracks the recognition they deserve.
In today's article, we'll be discussing:
Expert tips to help get your new music heard ✓

The top 13 music blogs to submit to ✓

Platform influence and reach ✓

Genre-specific submission sites (hip-hop, electronic music, etc.) ✓

Professional feedback avenues ✓

Strategies to get your music featured ✓

Networking tricks and techniques ✓

How to get new fans and opportunities ✓

Much more about music submissions  ✓
You'll have access to a curated list of influential music blogs to submit to, tailored to various musical genres and styles.
You'll be equipped with knowledge on how to navigate the submission process, increase your chances of being featured, and leverage the unique opportunities each blog offers.
We aim to empower you with the tools to carve out your legacy in the music world, just like a professional.
So, let's dive in…
Tips For Submitting Your Music To Music Blogs
Before we set sail on our sonic exploration of the best music blogs to submit to, you'll need to incorporate some key tips to help you stand out against everyone else. 
With the right approach, your tracks can land on Spotify playlists, pages of the most influential sites, and even the radio. 
Let's dive in so you can submit music like a true professional.
Nail Your First Impression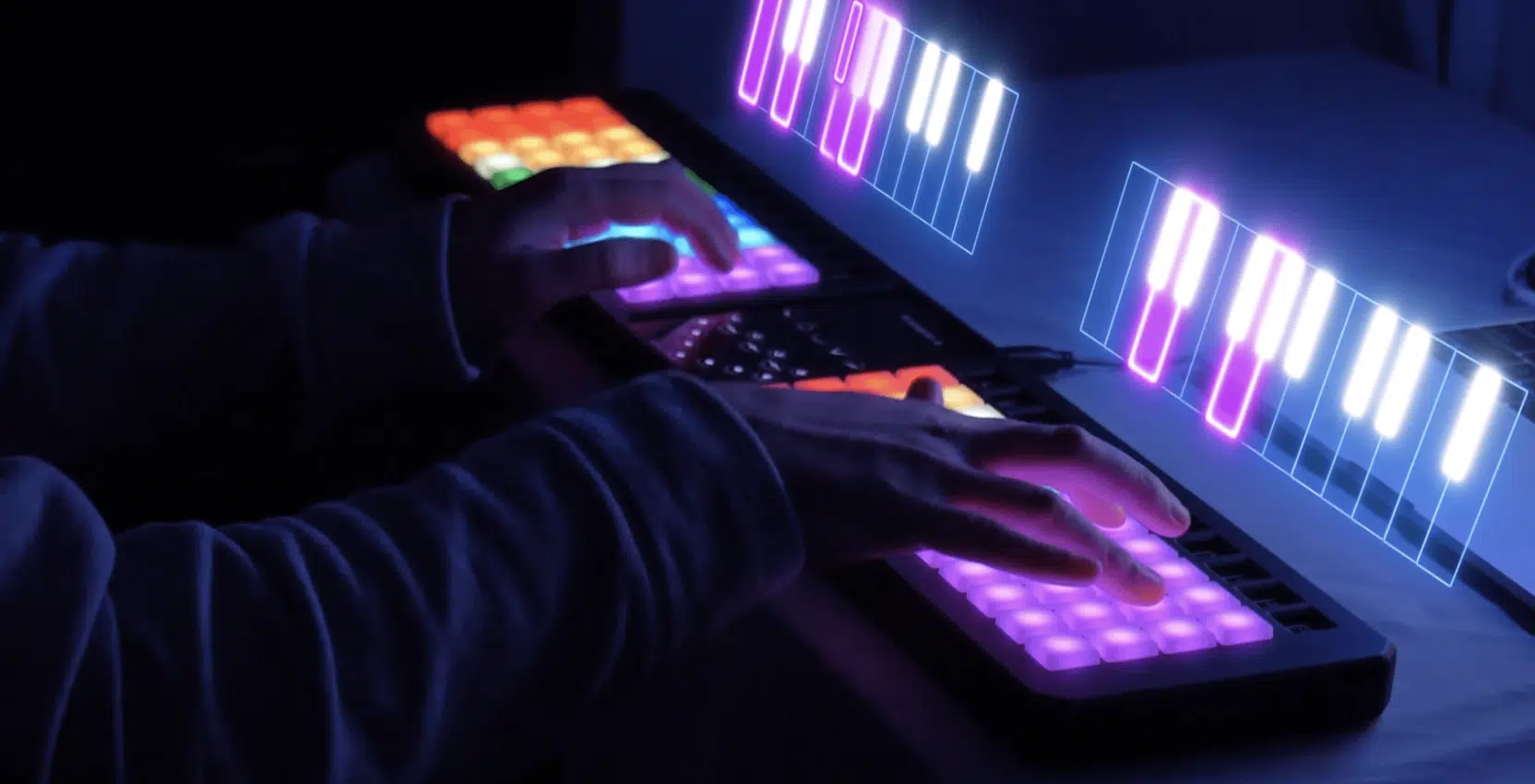 Music blogs are bombarded with new music and song submissions daily; your mission is to make your tracks stand out.
You can include an enticing subject line and a short yet impactful email attached.
You should:
Infuse your personal flair

Discuss your musical journey

Keep it precise, polished, and professional

Never spam 
Envision, you're conversing with the curator of an online music publication or international music guru 一 so make sure to sound calm and collected.
Don't forget to set up your profiles appropriately in case they want to check out your new music (this includes your producers' or artist's discography).
Know the Blog's Unique Flavor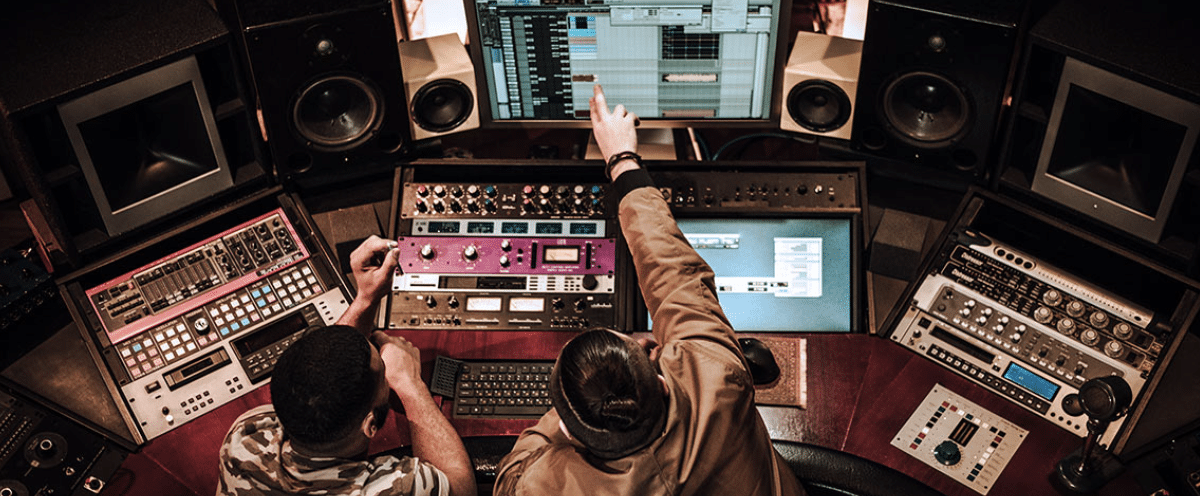 Before you submit music to a music blog, you should do some research to appeal to their specific style.
Every music blog dances to a particular rhythm 一 embracing various genres ranging from indie rock to electronic dance music to the pulse of hip-hop. 
Tune into their playlists, get a feel for their groove, and customize your submission to resonate with their genre preferences. 
Whether it's an online music magazine, an online radio station that features hip-hop news, or indie music blogs, they all gravitate to a specific type of musician.
Look at the winners of past contests or the top-played artists on their most popular list.
This way, you'll have a much better chance of getting your music featured.
It's like curating a mixtape for a close friend 一 one that could potentially skyrocket your music career and capture the ear of music lovers everywhere.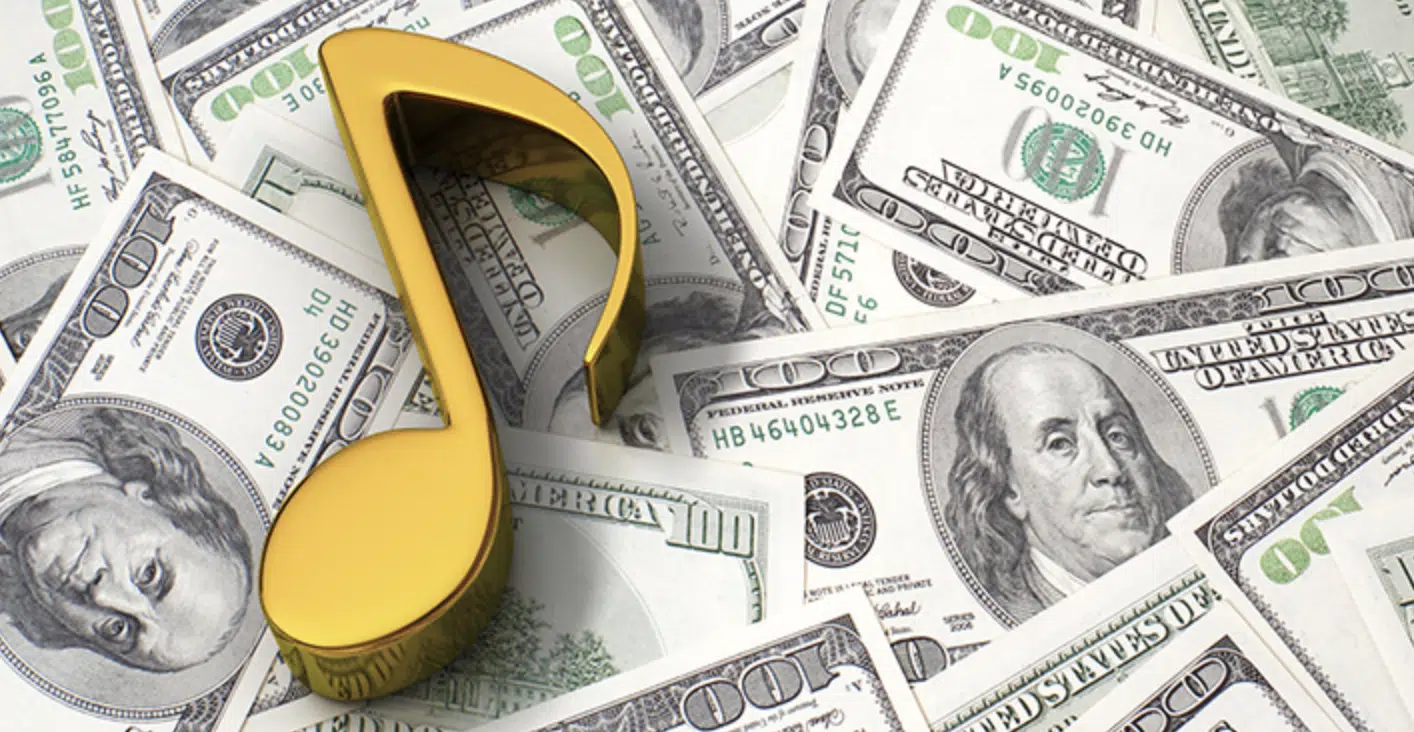 Even though it's your new music that is going to capture their long-term attention, it's the aesthetics that typically make the first impression.
The presentation of your new music should be captivating and intriguing.
Facilitate the curators' experience to encounter your music with ease and hook them in from the very first note.
Respect the Submission Guidelines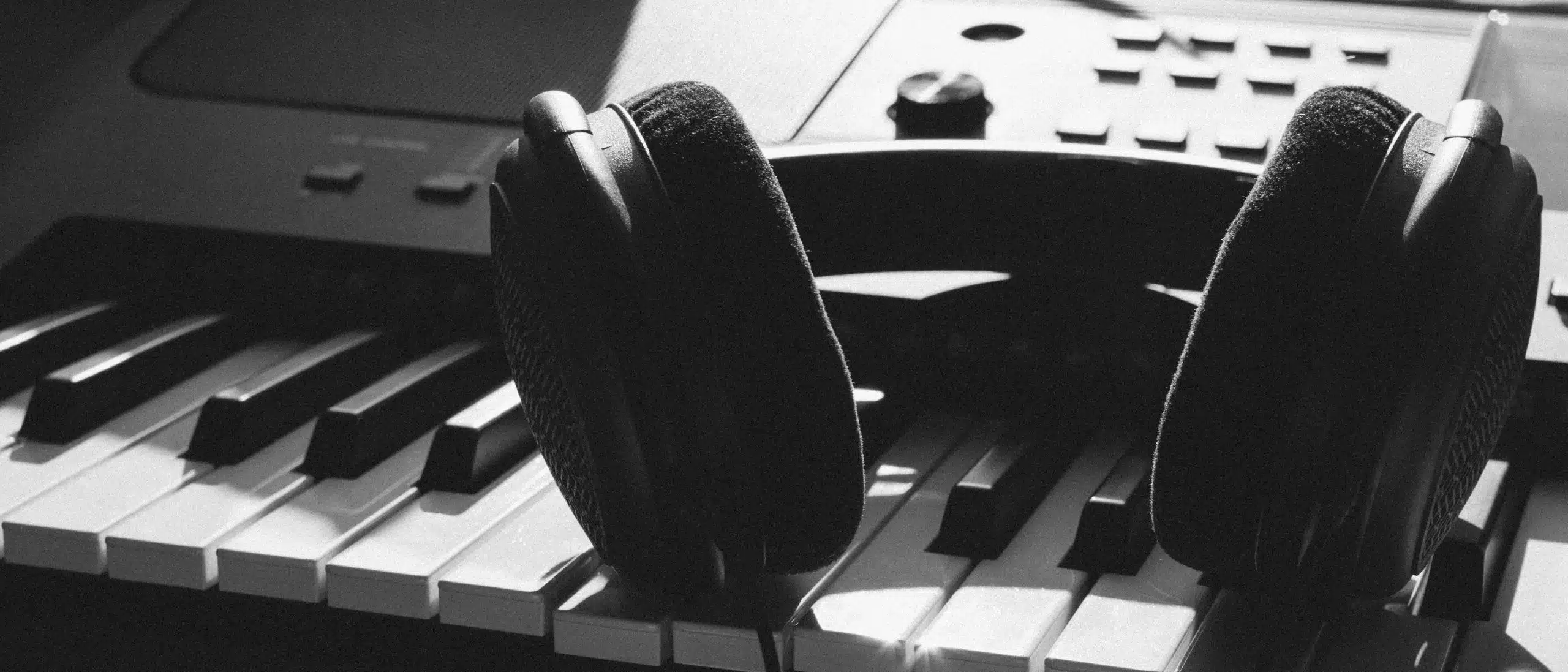 Every music blog (and online platform) you're going to submit music to has a specific upload process for your song submissions.
Simply mass-sending your track to every indie music blog under the sun is a no-go. 
Customize your approach and adhere to their unique, non-negotiable submission guidelines.
This way, you'll amplify the chances of your new music not just being heard but featured.
Engage Beyond the Submission
Your interaction with any online music publication based on promoting good music shouldn't just stop post-submission. 
Instead, you should:
Engage with them on social platforms

Contribute to the dialogue on their posts

Promote their content
Creating authentic relationships with blog curators and their audiences can be a game-changer for your music journey. 
After all, the music business is as much about the networks you weave as it is about the tracks you produce.
The 13 Best Music Blogs to Submit to For Maximum Exposure
The process of music submissions should be strategic and well-targeted. 
For emerging artists and producers (like yourself), finding and choosing the best music blogs to submit to is a crucial step toward gaining maximum exposure. 
As well as building your audience and breaking into the music industry. 
The following music blogs are not only professional and well-established but are most likely to review, feature, and promote your new music. 
#1. Earmilk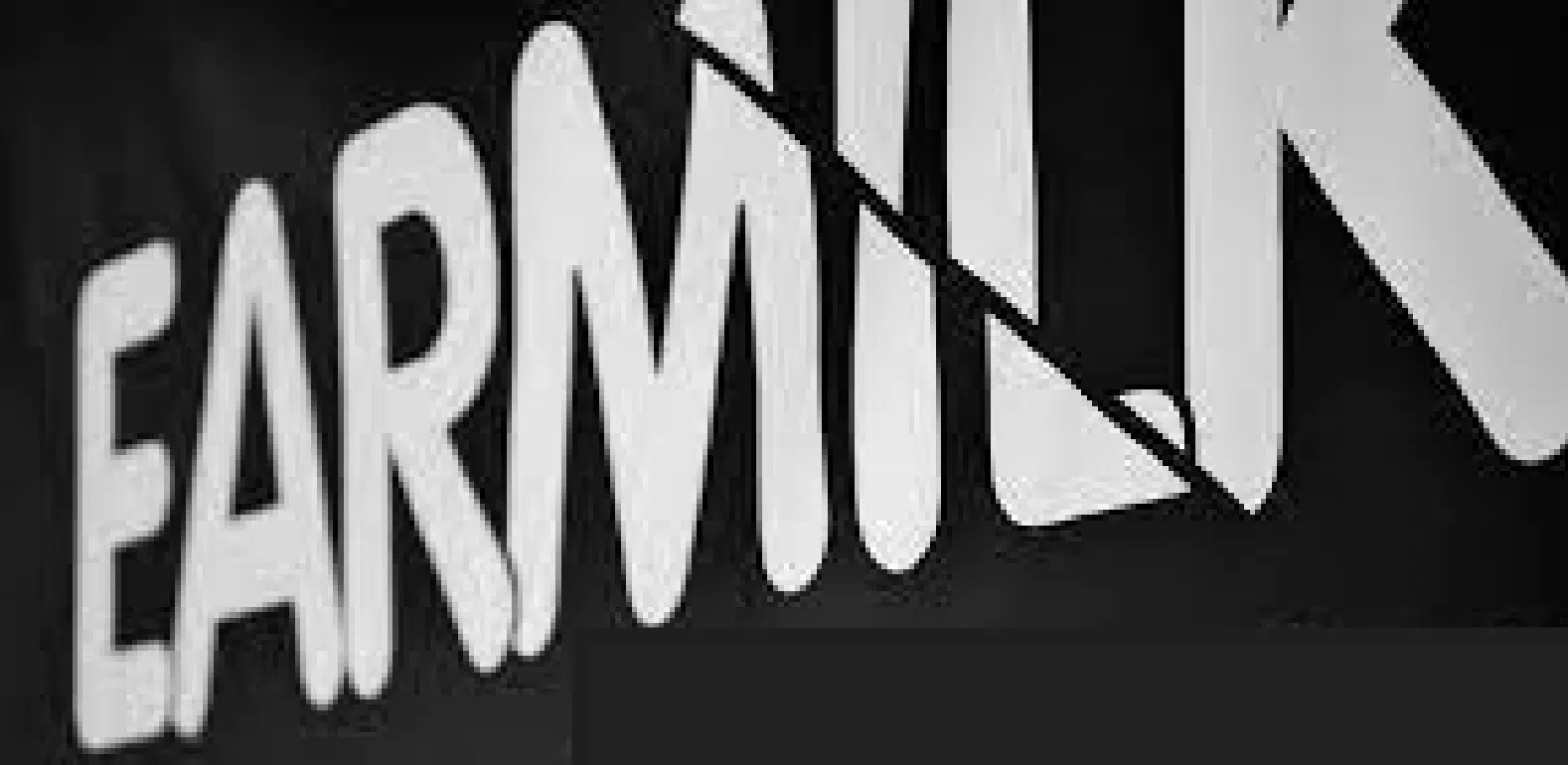 Earmilk is a titan for musicians seeking to share their music with a diverse and widespread audience. 
As an online music publication with roots in both the United States and Canada, Earmilk boasts an international music appeal and respect by some of the most renowned musicians around.
This isn't just a testament to its reach but also to its influence across a spectrum of music lovers around the globe 一 from New York to Paris.
Some even refer to this music blog as "a music junkies' holy bible.'
The team at Earmilk (composed of journalists, artists, and fanatics) is dedicated to delivering the latest music news and discoveries across all genres.
This includes hip-hop, electronic dance music, underground trap music, rap music, R&B, pop, and other genres that are making waves.
Leveraging a collective skill set, the Earmilk brand extends beyond just music publication to topics like:
Music industry news and events

New music trends

Sound samples 

Tour dates

Hip-hop culture
This has deemed them a well-known, comprehensive music lifestyle brand.
You can rest assured that the integrity of the articles is steadfast, as there are no pay-for-play negotiations.
This ensures that your music, if selected, is recognized for its artistry and sound quality, not its advertising budget.
Reasons to Submit Your Music To This Music Blog:
Broad genre acceptance (from hip-hop to dance music)

Global music promotion

High traffic exposure to music lovers everywhere

Artist development focus with music reviews

It gives you access to industry news

Direct industry connections & opportunities 

It's one of the best music blogs to submit to
#2. HighClouds

HighClouds represents a sanctuary for up-and-coming artists and producers.
It is a Brussels-based Hype Machine-listed music blog that prides itself on being at the forefront of new releases, unique music, and creative methods.
Having evolved from a web radio into a blogging phenomenon without genre boundaries, HighClouds is about musical exploration and discovery. 
The team is dedicated to introducing listeners to emerging artists and producers who are on track to becoming the next big sensation.
This platform isn't just for showcasing music… 
It's a community where musicians can gain valuable feedback from a network of tastemakers that includes: 
Music bloggers

A&Rs

Radio professionals

Even festival organizers
Feedback from people of that stature is a golden opportunity for up-and-coming artists.
This provides insights and personal engagement, irrespective of whether the music is featured or not.
NOTE: This site accepts music submissions via their website and third-party sites 一 the instructions are right on their Submissions page.
Reasons to Submit Your Music To This Music Blog:
Emerging artist support

Great for established artists & producers as well

Eclectic music acceptance

Easy to submit music

High engagement platform

Authentic editorial content

Social media amplification

Features news about music and events

One of the best music blogs to submit to
#3. Indie Shuffle

At Indie Shuffle, the mantra is clear: human curation trumps algorithms for music discovery. 
With a dedicated team of international writers, Indie Shuffle is passionate about bringing the best new music across popular genres like indie rock, hip hop, and electronic dance music.
This commitment to quality and variety ensures that musicians submitting their work are part of a catalog that's both expansive and selective.
Submissions are funneled through SubmitHub 一 ensuring the process is streamlined and effective. 
Indie Shuffle offers the opportunity to have your music reviewed and promoted by individuals who are genuinely enthusiastic about finding and sharing innovative sounds.
It's ideal for musicians looking to break into the industry and leave their mark.
Reasons to Submit Your Music To This Music Blog:
Personalized music curation

Diverse international audience

Streamlined music submission

Industry leaders in music discovery

Strong community engagement

One of the best indie music blogs to submit to
#4. A&R Factory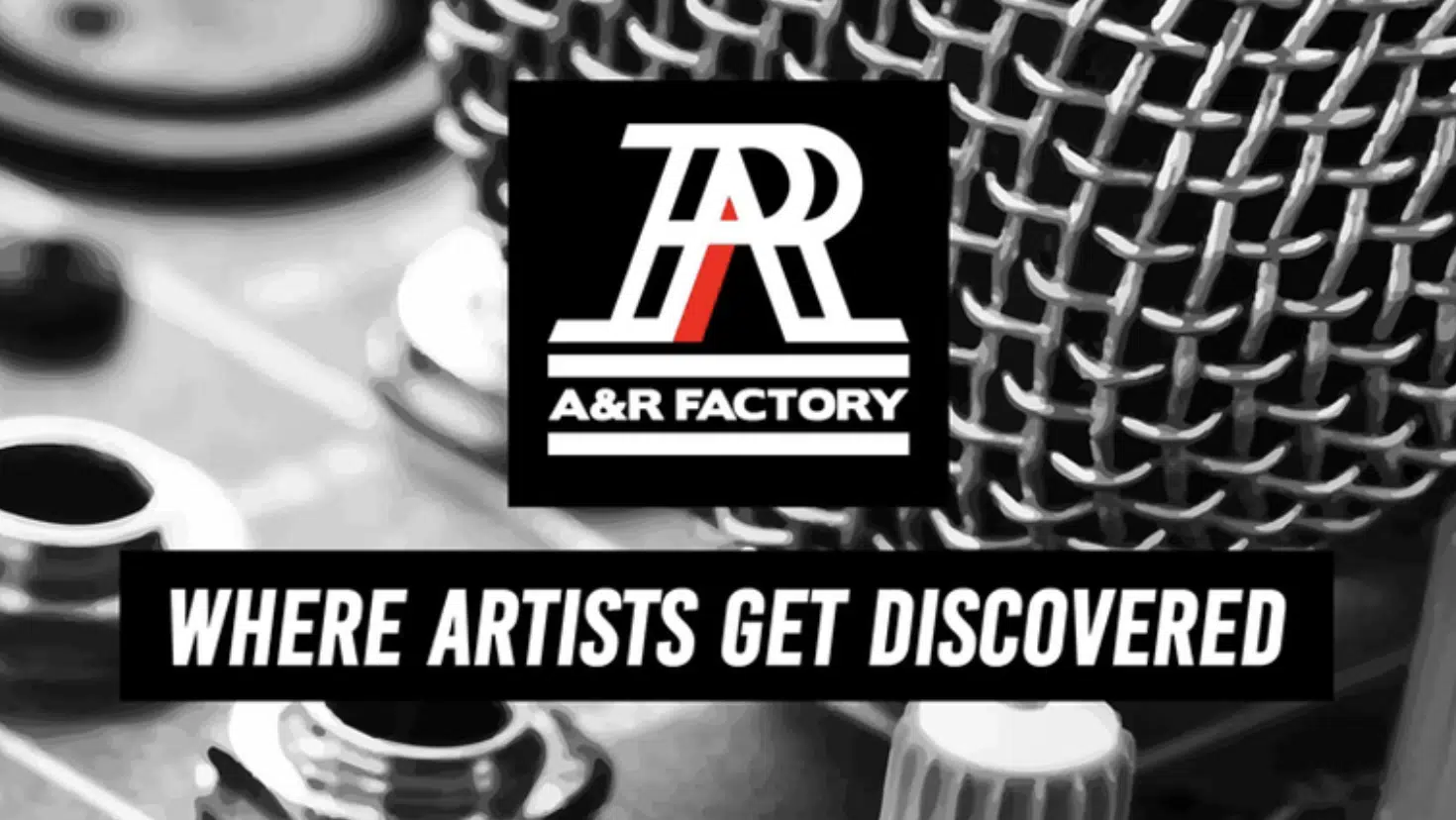 A&R Factory has become a versatile platform welcoming many musical styles and up-and-coming artists.
From the unconventional sounds of Avant-Garde and hip-hop culture to the heartfelt expressions of singer-songwriters, A&R Factory is a mosaic of musical talents. 
Since its inception in 2012, A&R Factory has become a cornerstone in song submissions.
It serves as a bridge between music industry professionals and new, independent music worldwide.
What sets A&R Factory apart is its esteemed reputation 一 emphasized by its consistent Top 10 UK Blog ranking and worldwide appeal.
NOTE: It's also recognized as one of the Top 100 Music Blogs globally. 
This online magazine/blog is not just about showcasing innovative music; it's about: 
Forging industry connections

Expanding fanbases

Amplifying online presence
It's a platform that believes in the potential of independent artists and producers.
That's why it offers a stage to reach record labels, publishers, established artists, management companies, radio stations, and more.
Reasons to Submit Your Music To This Music Blog:
Genre inclusivity

Industry respect

Easy to submit music

Global readership

Industry connections

Top ranking blog

One of the best music blogs to submit to
#5. Xune Mag

Xune Mag caters to the fresh and the professional in the underground music scene. 
With a focus on various genres like indie rock, alternative, singer-songwriter, and hip-hop (amongst other genres), Xune Mag is ideal for song submissions of all kinds.
It has carved out a niche as a platform that champions up-and-coming musicians and bands. 
Their mission is to provide content that not only promotes but also assists many artists and producers in refining their craft through personal reviews and features.
As part of the Hype Machine's network and the "Really Good Bloggers" program, Xune Mag offers new artists visibility and credibility. 
The personal touch they provide in their reviews and music interviews sets them apart.
That's why they are idolized as a sought-after blog for up-and-coming artists/producers who are serious about their careers.
As well as those looking for in-depth feedback to improve and excel.
Reasons to Submit Your Music To This Music Blog:
Underground focus

Diverse genre interest

Easy to submit music

Personalized, in-depth reviews

Hype Machine listing

Credibility boost by music lovers everywhere

One of the best music blogs to submit to
#6. Pitchfork

Pitchfork began as a blog that primarily covered indie rock but has since expanded its repertoire to encompass various music genres.
This includes various genres like contemporary pop, electronic music, trap, lo-fi, drill, and hip-hop. 
Known for its influential music reviews, Pitchfork shaped the landscape of music critique in the '90s and 2000s. 
Today, it stands as one of the most respected music review websites, offering not only reviews but also: 
Music interviews

Features

Up-to-the-minute news coverage

New music trends
Submitting music to Pitchfork means seeking recognition from one of the industry's giants. 
While they may not focus exclusively on emerging artists, they remain open to innovative and compelling music. 
Their vast audience and respected critique provide a substantial platform for many artists aiming for extensive exposure and industry acknowledgment.
Reasons to Submit Your Music To This Music Blog:
Genre diversity

Industry influence

Comprehensive coverage

Easy to submit music

Engaged readership

Renowned critique

One of the best music blogs to submit to
#7. Indie88

Indie88 has carved out a special place in the heart of Toronto's music scene as the city's pioneering indie music station. 
Since its launch on August 3, 2013, it has become a haven for new music and the favourite artists behind it.
It commits to showcasing emerging talent alongside established artists who have paved the way. 
Indie88 stands out as more than just a radio frequency featuring good music…
It's a multimedia hub where the latest music converges with captivating local lifestyle and pop-culture content.
The blog is a vibrant community for music discovery, catering to various genres, including hip-hop, electronic, and pop music.
NOTE: It actively involves its audience through contests and interactive content. 
Being featured on Indie88 means not just local but also national recognition 一 and for new music by upcoming artists, it offers a significant push into the limelight.
Reasons to Submit Your Music To This Music Blog:
Emerging artist platform

Genre diversity

Easy to submit music

Local lifestyle integration

Interactive contests

National exposure

One of the best music blogs to submit to
#8. Aquarium Drunkard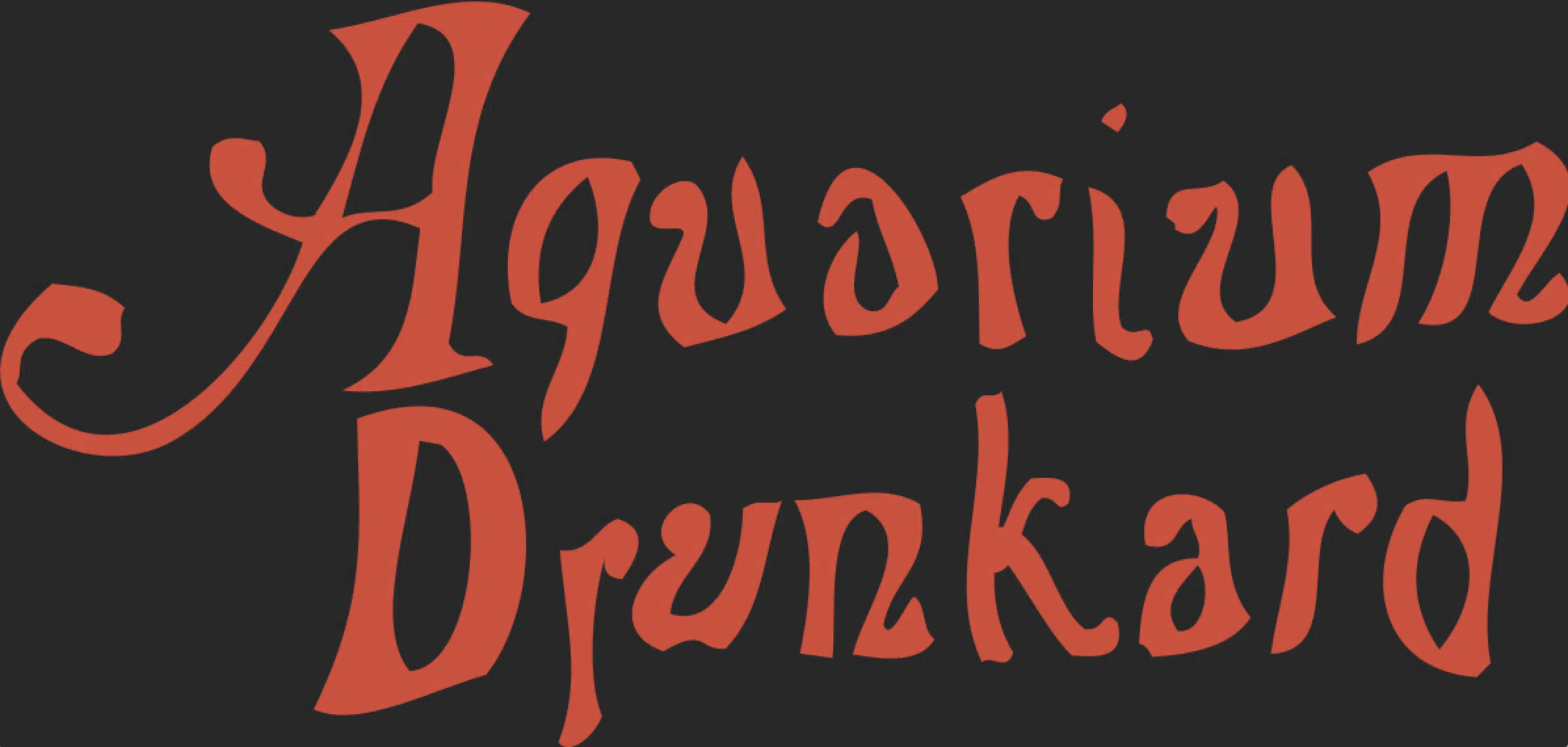 Aquarium Drunkard, an LA-based audio journal that began in 2005, has become a cornerstone of the music blogging world. 
It's a place where music enthusiasts can dive deep into a sea of various genres, finding everything from psych, electronic music, and jazz to avant-garde, funk, and indie music. 
This blog doesn't just scratch the surface.
It explores the depth and breadth of the music world with daily reviews, features, artist interviews, the latest music news, podcasts, and sessions.
Aquarium Drunkard's commitment to featuring motivated musicians makes it a prime spot for artists seeking a serious and discerning music audience. 
It's a tribute to both music fans and creators 一 offering a global bridge that connects contemporary sounds and good music with rich musical legacies.
Reasons to Submit Your Music To This Music Blog:
Eclectic genres

In-depth features

Easy to submit music

Global music bridge

Serious music discourse

Dedicated audience

One of the best music blogs to submit to
#9. Acid Stag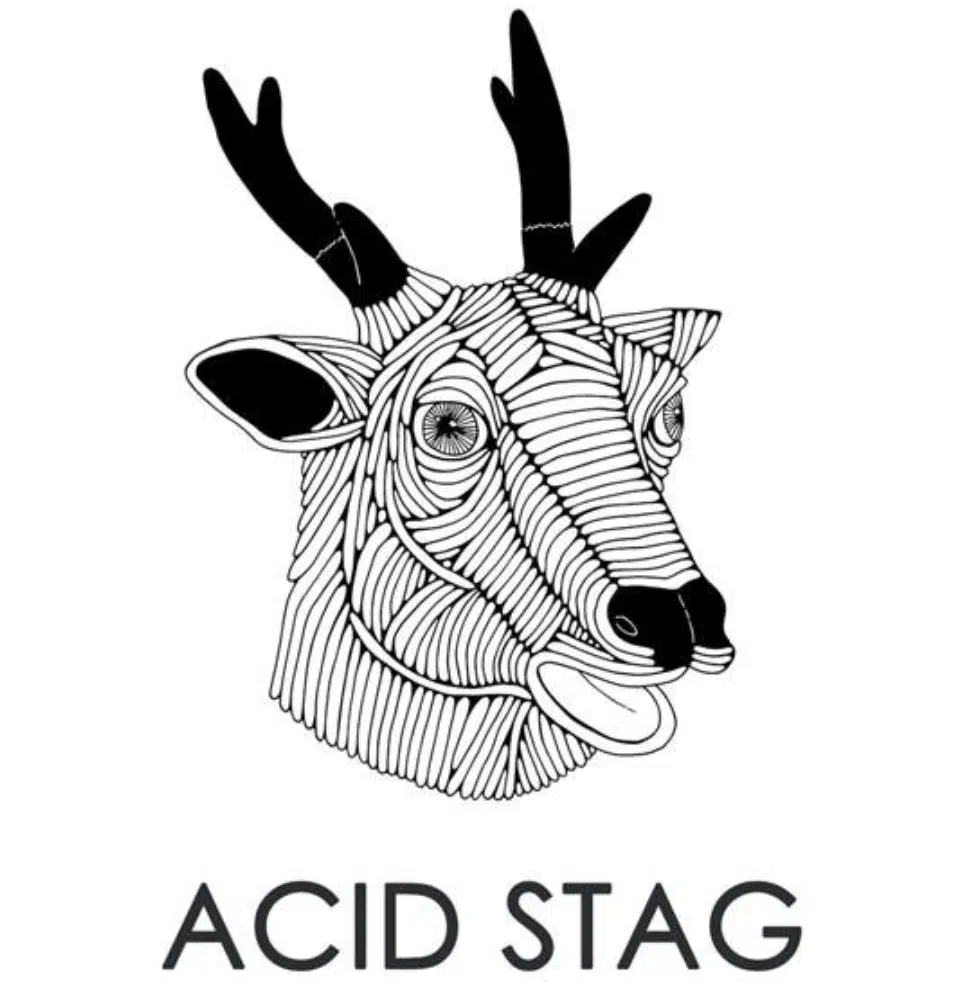 Acid Stag has become one of Australia's foremost independent music news platforms, showcasing a daily selection of global music discoveries. 
Their passion for new music and new releases is matched by their dedication to quality, ensuring that all featured content meets a high standard of artistry. 
The diversity of their taste is vast, but the focus on sound quality is pinpointed 一 making them a trusted source for music fans and industry insiders.
Artists and producers featured on Acid Stag are there because they've shown an undeniable commitment to their craft. 
It respects the artistic process and pledges to highlight only the most dedicated and unique talents. 
Beyond its role as an entertainment news platform, Acid Stag extends its influence into: 
Label services

Publicity

Promotion 
This makes it a multifaceted ally for artists looking to make a mark and cement their spot as established heavy hitters.
Reasons to Submit Your Music To This Music Blog:
Global discovery platform

Easy to submit music

Commitment to quality

Diverse music appreciation

Artistic respect

Extended industry services

One of the best music blogs to submit to
#10. The Music Ninja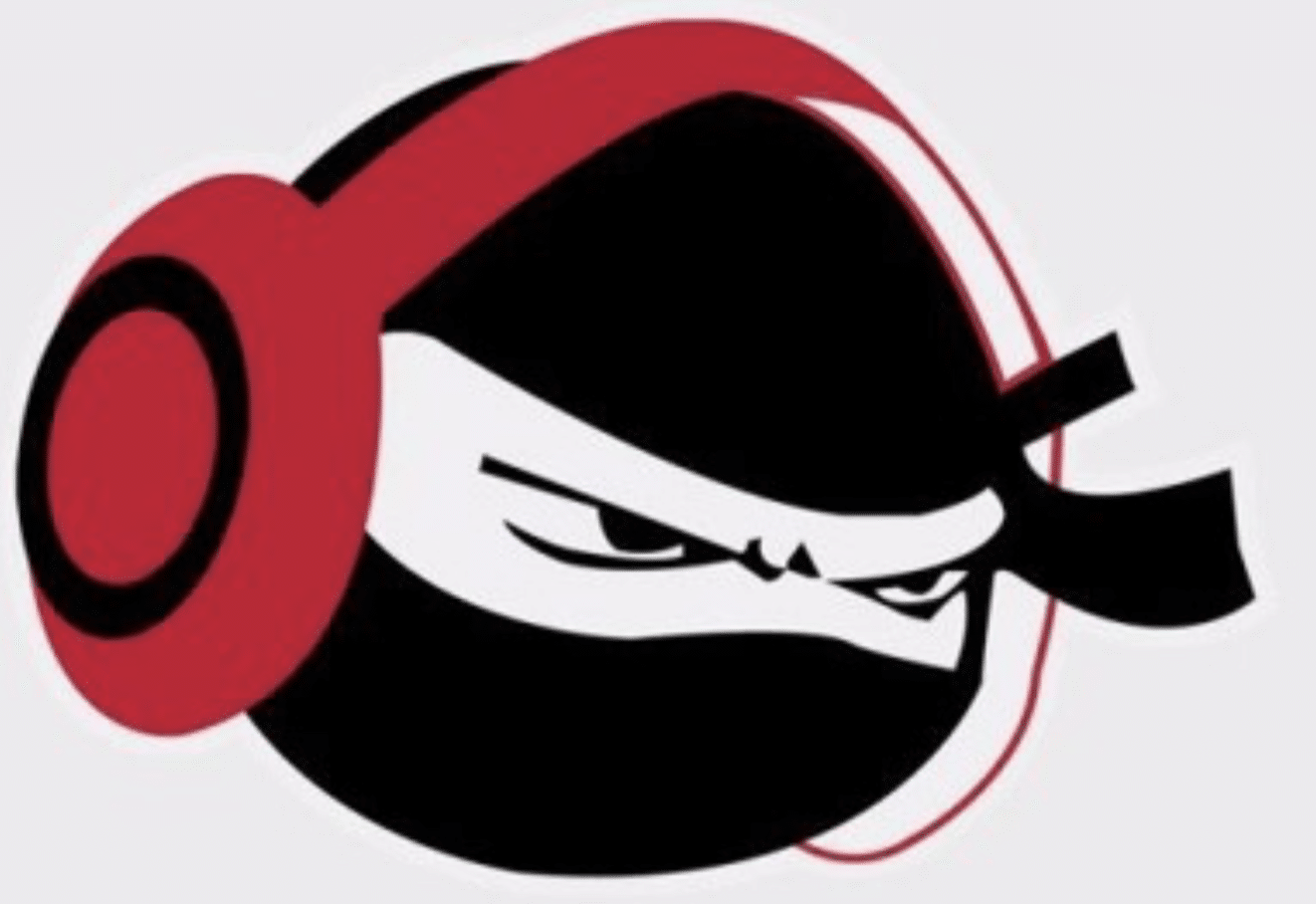 The Music Ninja stands as an avant-garde music discovery site, navigating the vast ocean of the internet to spotlight exceptional music across various genres. 
This hidden gem offers a sonic sanctuary for fans weary of the repetitive hits that saturate the airwaves.
The mission of Music Ninja is singular and steadfast: to feature the very best music they encounter.
From the pulse of underground trap music and hip-hop to the synth waves of EDM and everything that resonates in between.
Music Ninja prides itself on its adeptness in evading the all-too-common pitfalls of auto-tune overuse and mundane basslines.
It provides music enthusiasts with daily updates that showcase authentic talent. 
Here, the gravity of meaningful music collides with the fun of remixes and mashups, ensuring a balanced diet of auditory pleasures.
Reasons to Submit Your Music To This Music Blog:
Genre-spanning reach

Easy to submit good music

Escape from mediocrity

Handpicked daily selections

Music discovery pioneers

Inclusive of all music styles

Renowned among top music blogs to submit to
#11. iMusician

iMusician emerges as a champion for DIY musicians and indie labels worldwide on a quest to demystify the complexities of the music business. 
Their mission is clear and profoundly empowering: to streamline the path for artists to market, oversee, and capitalize on their musical creations. 
Understanding the critical nature of exposure in the music industry, iMusician relentlessly searches for new, soul-stirring music to curate for their ever-expanding playlist.
This platform isn't merely about sharing music 一 it's about amplifying the voices of classical maestros and genre-defying artists alike. 
iMusician dedicates itself daily to providing equitable access to the marketplace.
Therefore ensuring that independent talents have the opportunity to thrive alongside mainstream artists and producers.
Reasons to Submit Your Music To This Music Blog:
Advocate for DIY artists (and mainstream artists)

Simplified music business tools

Easy to submit music

Diverse playlist inclusion

Marketplace access

Support across genres

Acknowledged in top music blogs to submit to
#12. Skope Mag

Skope Mag, a staple in the music media realm since the turn of the millennium, has become a dynamic force in shaping the tastes of music legends in the digital age. 
With a readership that spans the globe, Skope Magazine offers a comprehensive suite of music-related content, from album reviews and EP critiques to music interviews.
This makes it appealing to a diverse audience with varied musical appetites.
The platform champions musicians from the underground hip-hop scene to emerging pop visionaries, offering a valuable springboard for artists aiming to make a mark in the industry. 
With Skope Mag, up-and-coming talent finds a powerful ally in the quest for widespread recognition and critical acclaim.
So, if you want to submit music and get worldwide recognition, look no further.
Reasons to Submit Your Music To This Music Blog:
Global music community

Varied genre representation

Established music authority

Launchpad for new talent

Comprehensive music content

Esteemed among top music blogs
#13. Reyt Good Magazine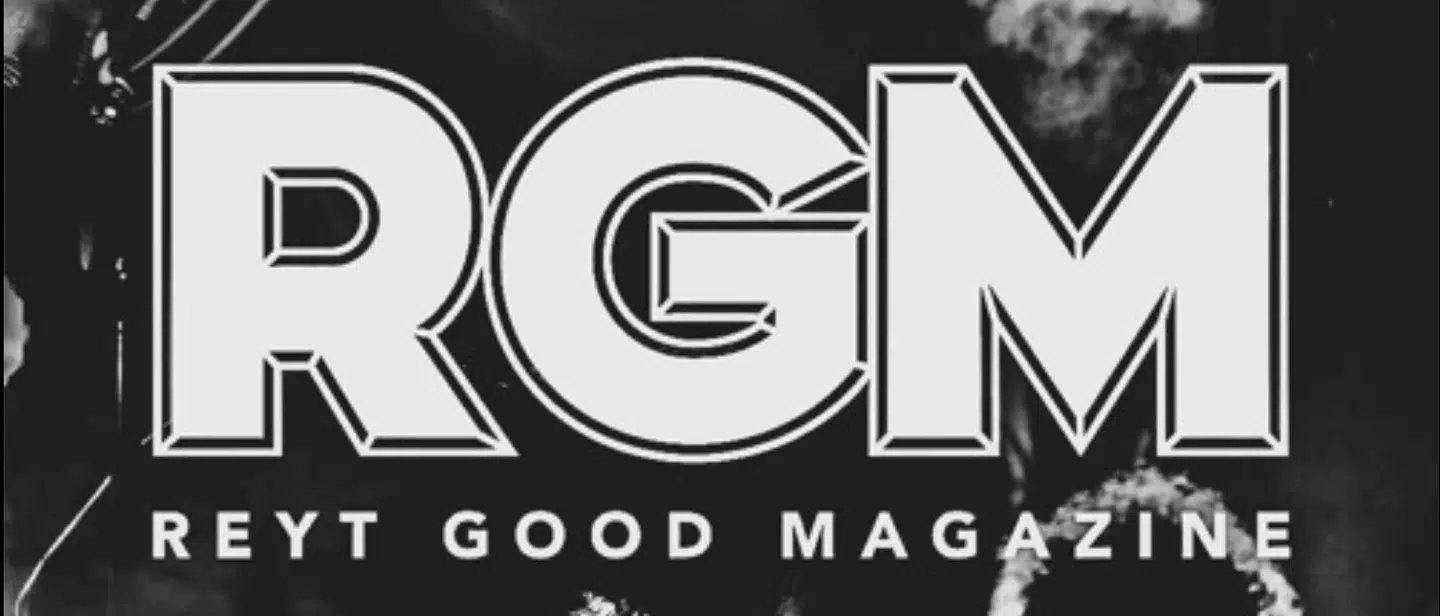 Reyt Good Magazine offers a treasure trove of opportunities for music discovery and artist development.
Plus, it's backed by an impressive twenty-year history in the music business. 
This online magazine is renowned for its unflinching honesty and in-depth EP/album reviews, and their opinion means something.
In other words, it provides a platform where musicians (like yourself) can receive meaningful, honest feedback.
By offering a range of submission options, from podcast features to playlist placements, Reyt Good Magazine goes beyond mere music promotion.
It partners with mainstream artists, aiding in their artistic journey. 
Reyt Good Magazine empowers its writers to provide candid, supportive feedback, fostering an environment of growth and development.
Reasons to Submit Your Music To This Music Blog:
In-depth artist feedback

Range of promotional tools

Honest and supportive environment

Artist and band development focus

Equal treatment of all submissions

Regarded as a premier music blog to submit to
Music Blogs to Submit to: Final Thoughts
In the ever-evolving world of the music industry, having your music heard can certainly be a challenge.
Music blogs serve as invaluable tools, illuminating the path for your tracks to reach a broader audience and resonate with listeners who want new, exciting music.
With this carefully curated list of 13 top music blogs to submit to in your toolkit, you can finally get your music heard!
As well as unlock doors to new opportunities and audiences, ensuring your tracks gain the traction they deserve.
Before you embark on your submission journey, remember the cornerstone of standout music 一 exceptional sound quality.
This is where the highly-renowned Free Pop Sample Pack comes into play.
It offers over 60 hit-worthy samples, loops, and MIDIs, meticulously crafted to give your music that professional edge.
Whether it's an infectious hook or a riveting beat drop, these samples can elevate your tracks above the noise.
Cleared for personal and commercial use, these samples ensure that when you hit 'send' on your submissions, you're offering something polished and ready for the limelight.
You'll not only capture the attention of blog curators but also leave a lasting impression on the new fans you're sure to captivate.
This is your moment to shine, so let the music blogs give your music the wings needed to soar to the top of the charts.
Until next time…