Remix contests are more than just a thrilling musical challenge; they're a gateway to great opportunities in the music industry.
For aspiring producers, they offer a platform to showcase creativity, gain exposure, and elevate one's career.
As a music producer, participating in remix competitions can ignite your passion, sharpen your skills, and create connections in the industry.
And, as you navigate through the layers of beats, samples, and MIDI files, these remix contests provide a chance to stand out and make your mark.
In today's article we'll be breaking down:
What a remix contest is ✓

The rise of remix competitions for digital producers ✓

The potential of winning remix contests ✓

The top 7 platforms hosting remix contests ✓

Different prizes you can potentially win ✓

Professional tips & tricks to help create a great remix ✓

Using samples, MIDI files, and advanced techniques ✓

Strategies for effective self-promotion during competitions ✓

Much more ✓
By the end of this comprehensive guide, you will not only be prepared to dominate remix competitions but also have an arsenal of resources at your fingertips.
This way, you can enter several remix contests and have a much better chance of becoming a winner.
You'll know how to craft captivating mixes, utilize professional techniques, and engage with a broader audience.
This will help you rise to the top of the music industry like a professional.
So, let's dive in…
Remix Contest: Everything You Need To Know
Remix contests have revolutionized the world of music production.
With the advent of digital platforms, they've opened up countless opportunities for aspiring producers and artists. 
What Exactly is a Remix Contest?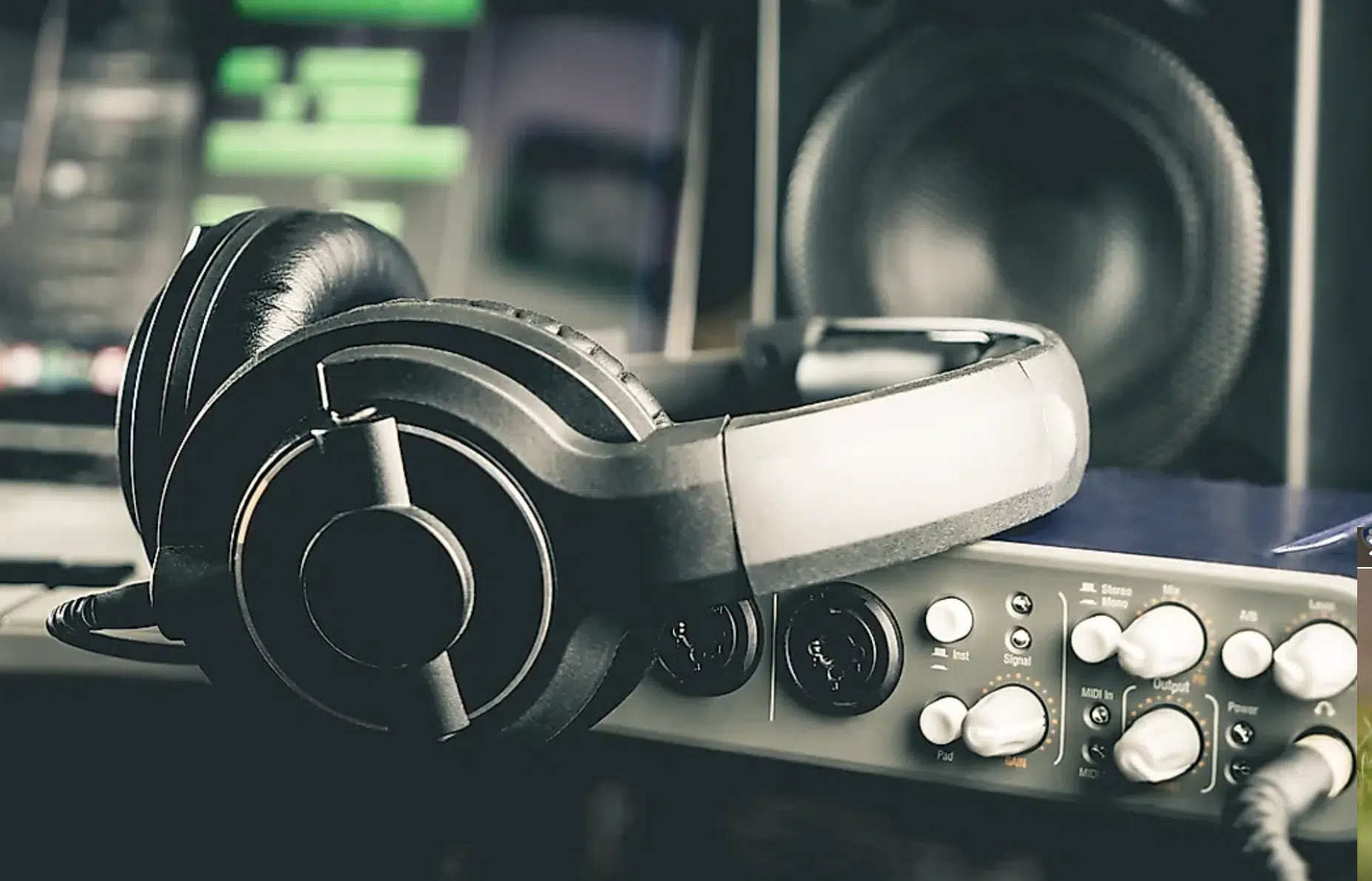 A remix contest is a unique event where artists and music producers are provided with the original stems or tracks of a song and are tasked with recreating or "remixing" it.
This enables them to showcase their distinct musical styles while working with the foundation of an existing track.
Such contests can range from informal online competitions held on social media platforms to grand-scale events sponsored by major record labels.
The beauty lies in the melding of the original's essence with the remixer's unique style.
This often results in a track with an entirely new vibe or genre.
The appeal of remix competitions lies not only in the challenge they pose but also in the boundless creativity and inspiration they unleash.
You can reinterpret songs in various: 
This provides listeners with a fresh take on a familiar tune.
Plus, if you become a winner (or even participate/submit), it can skyrocket your production career and make you a force in the music world.
You can be featured on a significant original track or simply get your songs the recognition they deserve.
Big or small, the reward is worth it.
The Rise of Remix Competitions for Digital Producers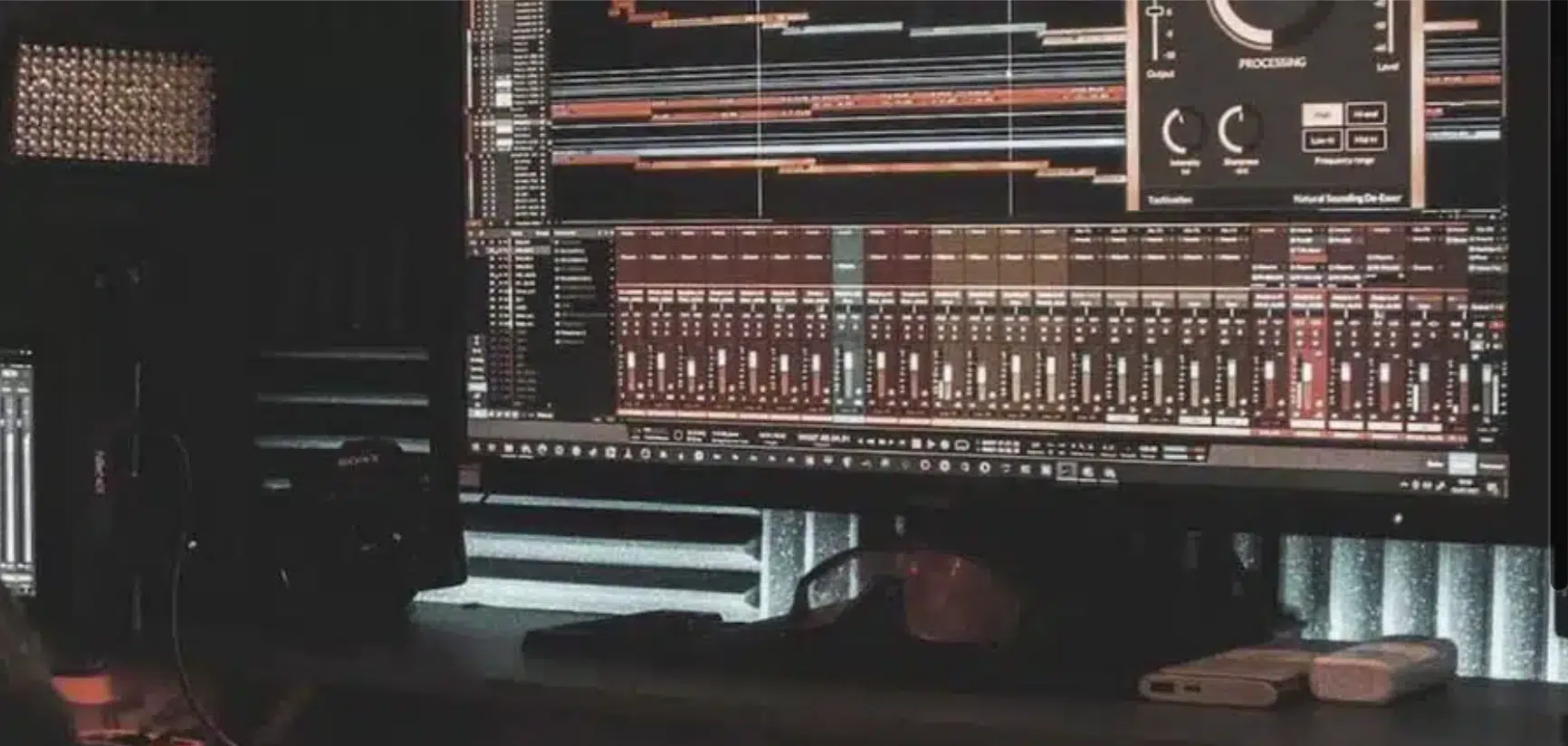 As digital music production tools became more accessible, the number of talented digital music producers soared.
Remix contests emerged as a platform to showcase this talent.
With platforms like SoundCloud, Apple Music, and YouTube, producers could quickly share their remixes 一 gathering feedback while building a fanbase.
Labels and artists recognized the potential of these remix contests.
Not only did they provide a way to breathe new life into an existing track, but they also became a hunting ground for spotting new talent.
This synergy between technology and skill has led to the unprecedented popularity of remix contests in the music industry.
I mean, if you join a remix contest and become a winner, the sky is the limit.
Why Should I Participate in Remix Competitions?
Participation in remix contests (free or paid) isn't just about winning; it's about growth, exposure, and honing one's skills in the crucible of competition.
Let's explore why artists are drawn to these challenges and how you can help people hear your masterpieces.
Gaining Exposure & Elevating Your Profile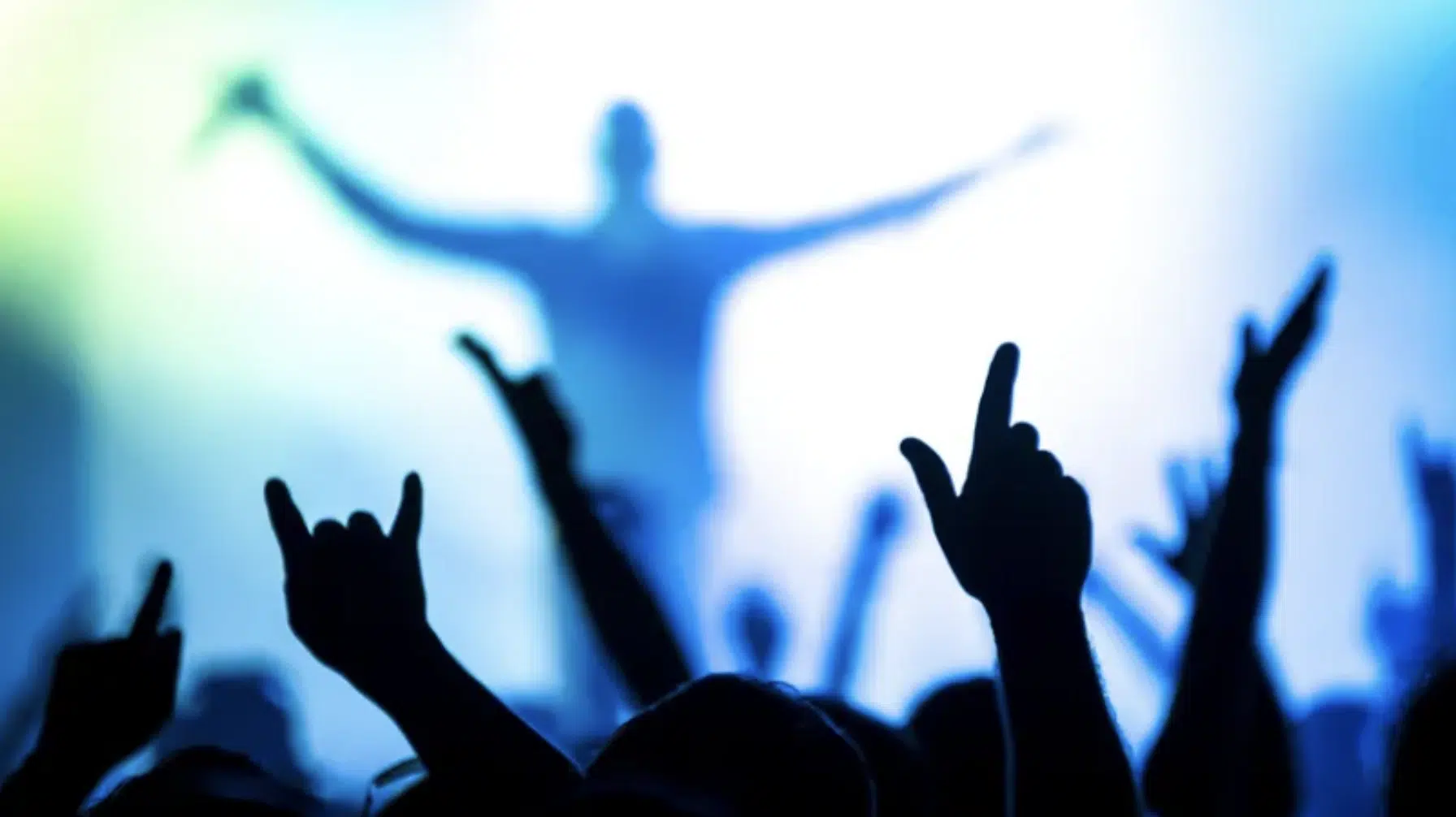 For many aspiring producers, a remix contest provides a platform for people to download/upload your songs.
Winning or even gaining recognition can lead to: 
Thousands of new listeners

Collaborations with established artists

Signing deals with a major label

Unique prizes (like studio gear or cash)

Exclusive offers (like a remix pack or new Cymatics samples)
Consider the success story of ILLENIUM, who gained significant attention after winning a remix contest for The Chainsmokers' "Don't Let Me Down."
Even without a win, the exposure and feedback from the community can be invaluable.
These remix contests often act as a stepping stone 一 helping you network and identify areas for improvement.
Unleash Your Production Skills and Creativity

A remix competition is an open canvas, allowing for ultimate creativity and flexibility.
Music producers can experiment with genres, tempos, sound design, samples, and soundscapes they might not usually explore.
This freedom promotes growth and pushes participants out of their comfort zones.
The challenge of taking an original track and making it your own is daunting and exhilarating, as it demands:
Technical proficiency

Creativity
So, when entering a remix contest, music producers often learn new techniques and tools to pursue the perfect remixes.
This alone makes several remix contests a constant learning experience (super beneficial).
The 7 Best Platforms for Remix Competitions
As the remix competition wave continues to rise, some platforms reign supreme.
They consistently offer compelling remix contests for every music producer or artist out there, regardless of style or genre.
So, let's break down the seven platforms that, in my experience, really stand out in the world of remix competitions.
#1. Skio Music

Skio Music has become a big name in the remix contest arena.
Its rise to fame can be credited to its stellar platform design, wide-ranging contests, and the big-name artists it features.
Besides the allure of working with original tracks from renowned artists, one aspect I adore about Skio Music is its community engagement.
Fellow music producers often leave feedback on your remixes 一 and exchanging ideas and constructive criticism is invaluable.
The layout of Skio Music is refreshingly intuitive, so it's easy to:
Join new remix contests

Upload/submit your remix

Hear past remix competition participants

How to become a winner
And, let's not forget about the prizes…
Not only do you get an opportunity to showcase your production skills, but winners often receive some sweet studio gear and music production software.
This can help your music production workflow and create more efficiently.
Plus, they always offer remix competitions for various genres (from trance and EDM to indie-pop and hip-hop), so you can expand your horizons and get infinite inspiration.
Standout Offers of this Remix Contest Host:
Various Remixes for a Variety of Genres

Community Engagement

Ease of Use (Especially Regarding Submissions)

Great Prizes for Each Winning Song
#2. Armada Music

Armada Music, one of the biggest dance music labels, often hosts remix contests with aspiring producers and seasoned pros itching to submit an original track.
When I think of Armada Music, artists like Armin Van Buuren instantly come to mind, as this platform has a legacy.
Participating in one of their remix contests is like joining music royalty.
The sheer variety of contests they host is immense 一 whether you're into progressive house, trance, lofi, or more chilled music, Armada Music always has something brewing.
The quality of original tracks available for remixing is also unparalleled.
If you look back at some of the winners, you'll be blown away by the expertise and magic of certain audio elements (like a killer vocal, bass, drum, etc.).
It's not just about the remix contest; it's a chance to hear and work with top-tier tracks that can truly test and enhance your remixing capabilities.
NOTE: Did I mention that prizes on Armada often go beyond tangible items?
Imagine having your remix officially released or getting a feature on a popular playlist…
It's opportunities like these that make a remix competition truly enticing, motivating, and beneficial.
Standout Offers of this Remix Contest Host:
Legacy of Excellence

Range of Contests & Winners

High-Quality Original Tracks

Priceless Prizes (Free & Paid)
#3. Spinnin' Records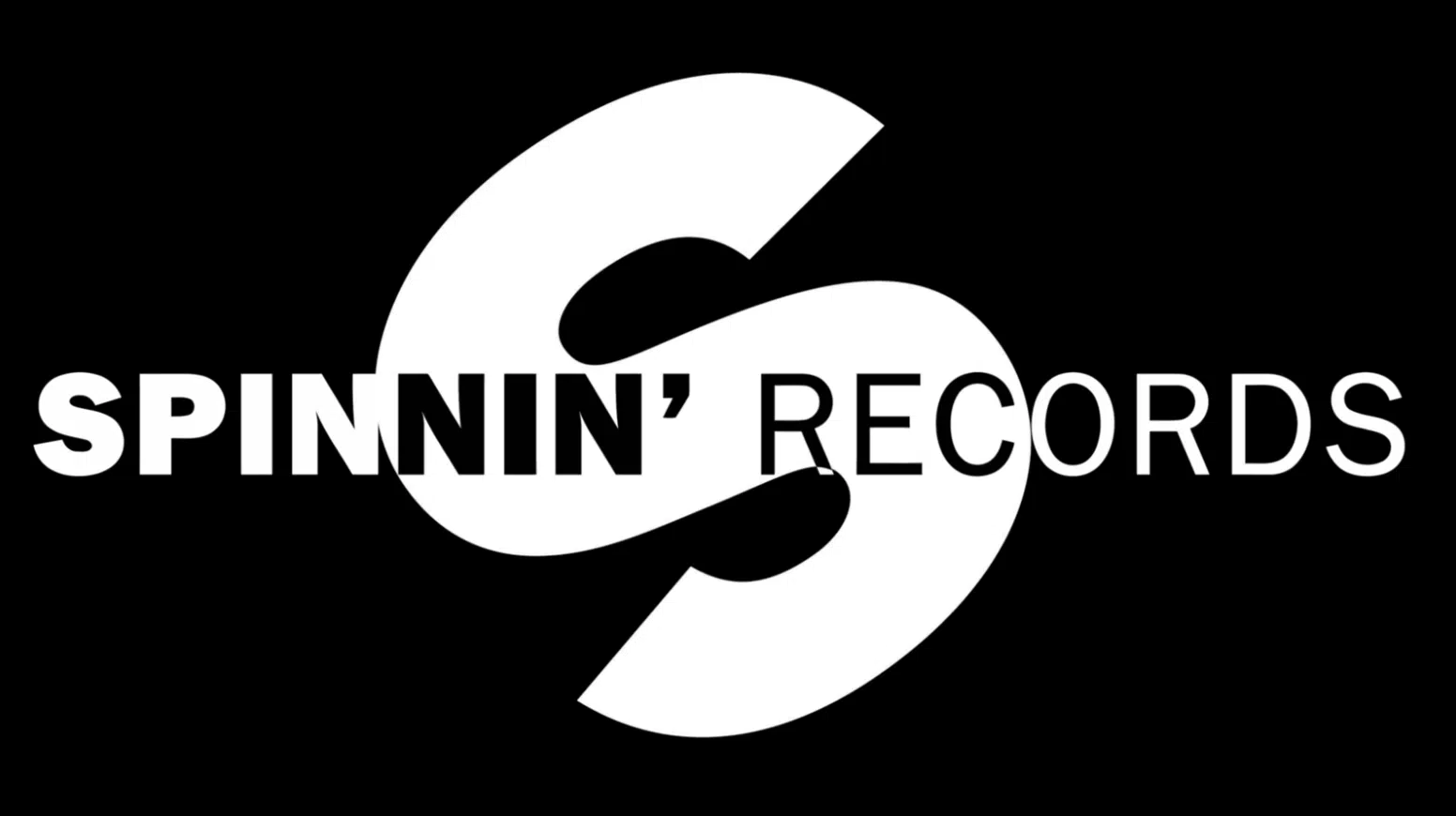 Spinnin' Records is a name that resonates deeply within the dance music community.
As a juggernaut in the EDM world, their remix contests are among the most anticipated, drawing participants from every corner of the globe.
The beauty of participating in a Spinnin' Records contest lies in the prestige.
This label has been instrumental in launching careers, and landing a win here can be a significant elevation for any digital music producer.
But beyond prestige and engagement, the prizes are usually the cherry on top.
We're talking about: 
Official releases

Features on their

curated playlists

Opportunities to collaborate with an established artist
Their platform offers a user-friendly interface 一 complete with a leaderboard to track your remix's performance and see how you fare against the competition.
It's both motivating and a brilliant way to engage, release, promote, and get people to download your music. 
Standout Offers of this Remix Contest Host:
A Great Reputation

Engaging Interface (Great Way To Gain New Fans)

Remarkable Prizes
#4. Audius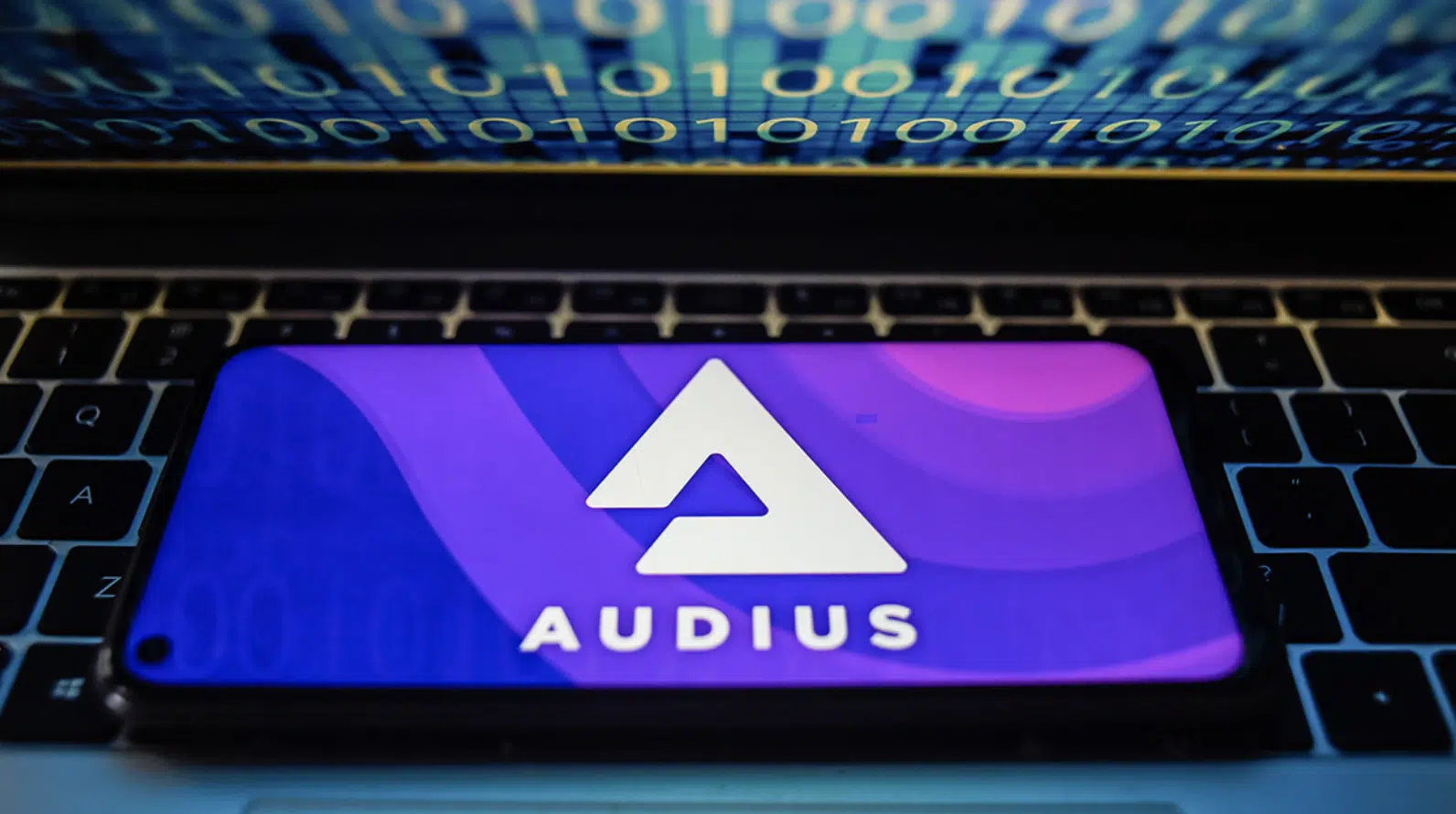 Audius (although newer to the scene compared to giants like Spinnin' Records) has made quite a splash.
It's a platform that marries traditional music streaming with the dynamic world of remix contests, making it a hotspot for emerging talent.
One thing that stands out about the Audius brand is its commitment to ensuring artists (and winners) retain a fair share of each release.
This translates into their remix contests, where aspiring producers are given ample space to shine and grow.
Prizes here often lean towards helping artists further their careers, such as: 
Mentorship sessions

Software packages

Promotional opportunities
The remix contests here range from underground vocal, guitar, drum, and bass beats to more mainstream label tracks.
This ensures there's something for every taste, style, and genre.
Plus, with the platform's decentralized nature, it feels like a community-driven space, enhancing the overall experience.
Standout Offers of this Remix Contest Host:
Innovative Platform (easy to submit your original track)

Artist-Centric Approach

Diverse Contest Offerings

Career-Boosting Winner Prizes
#5. BPM Remix (Formerly BPM College)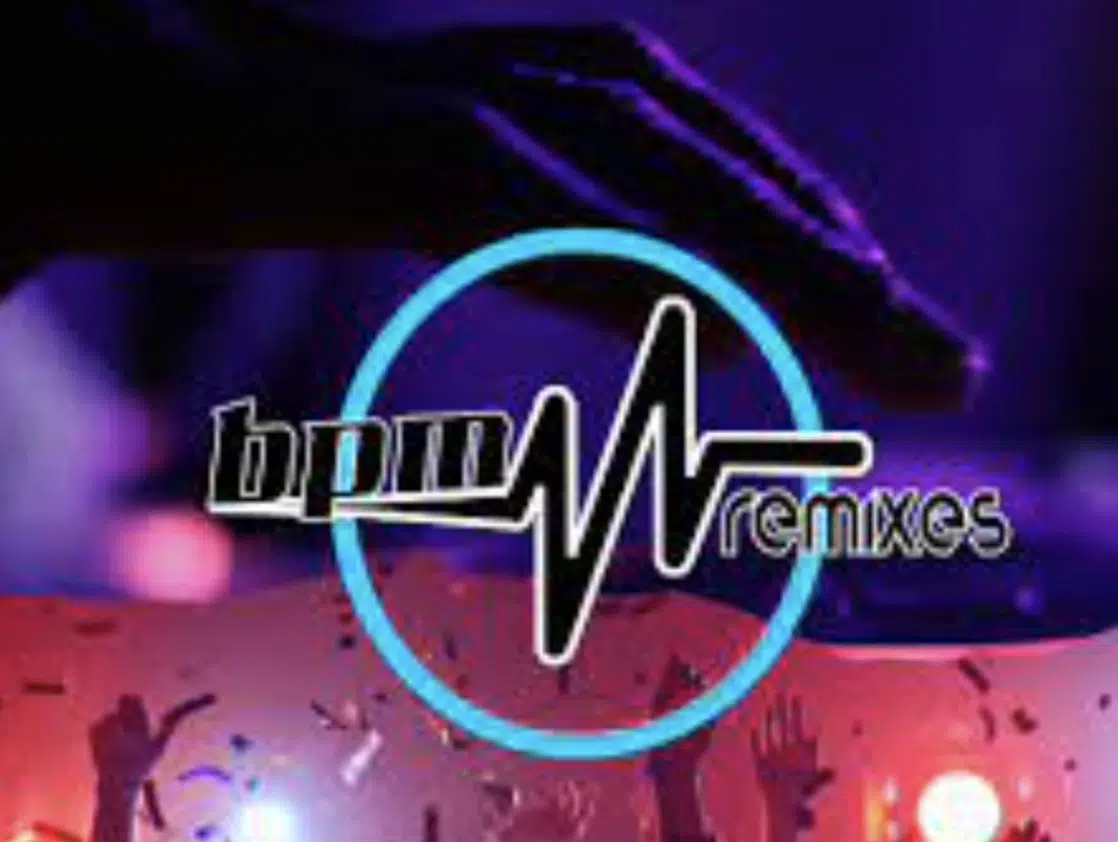 BPM Remix (previously known as BPM College) boasts a long-standing reputation in the electronic music sphere.
This platform has its roots in music education, offering courses, programs, and workshops.
Thus, the transition into hosting remix competitions feels like a natural extension of their mission to uplift emerging talent.
BPM Remix contests often partner with industry heavyweights 一 lending their challenges an air of authenticity and potential real-world value.
If you upload your music and become a remix competition winner, it not only means prizes but a nod of recognition from titans in the music industry.
Beyond the contests, BPM Remix offers: 
Feedback

Masterclasses

A supportive community
This ecosystem makes participating in their remix contests more than just a competition; it's a learning experience.
And, of course, if you win a remix contest, the prizes are noteworthy.
From studio gear/equipment to scholarships for their music courses, the rewards here are both tangible and career-boosting.
Standout Offers of this Remix Contest Host:
Educational Backbone

Industry Collaborations

Holistic Experience

Tailored Prizes For Each Unique Remix Contest (free & paid)
#6. RemiEXS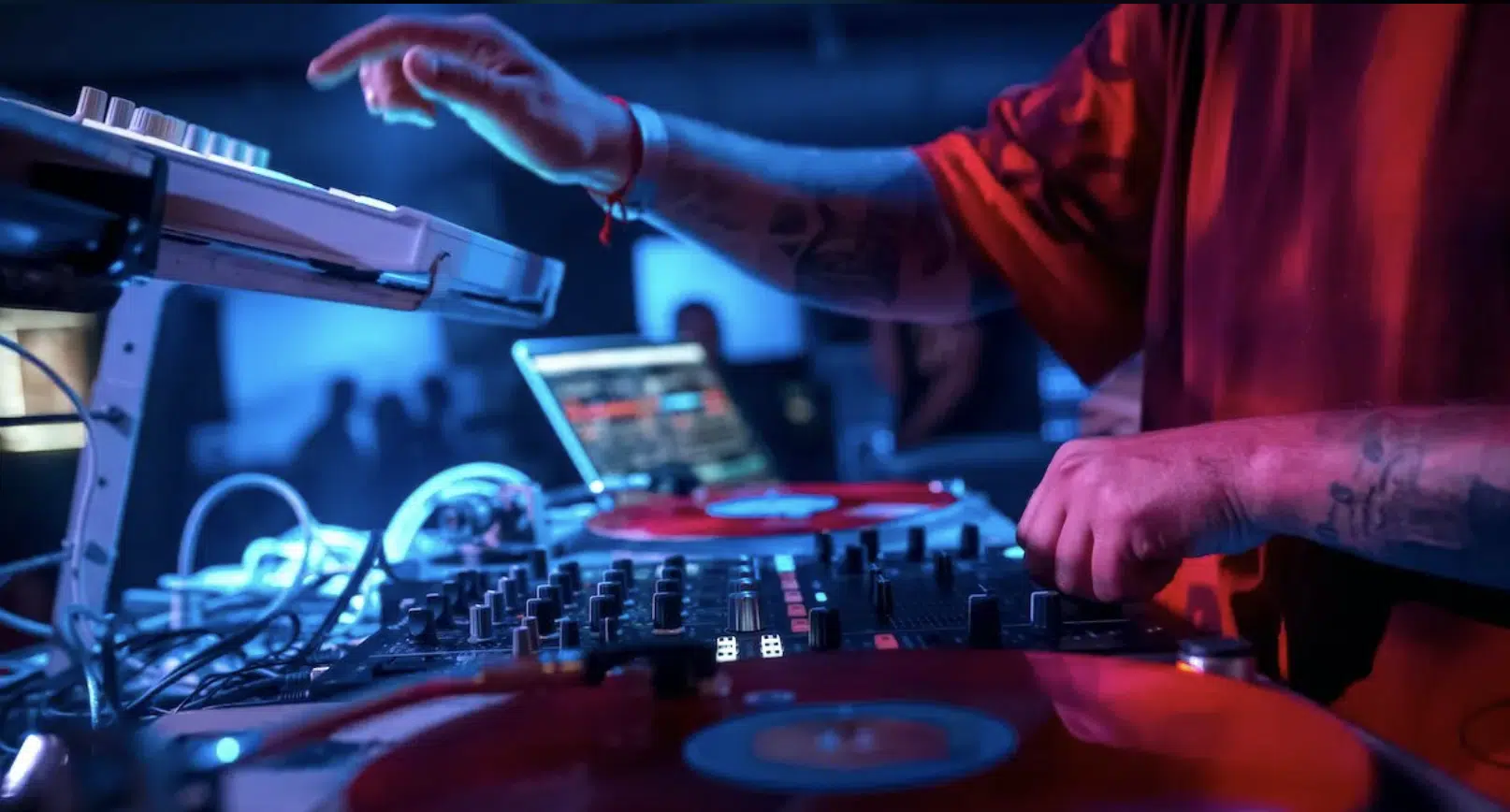 RemiEXS, a platform specifically tailored for remix contests, offers a space where both aspiring producers and seasoned producers can display their musical magic.
Their main selling point is the sheer variety of remix contests they host, catering to multiple genres, styles, and tastes.
The website's interface is incredibly user-friendly, with clear guidelines and a streamlined submission process.
This ease of use allows artists to focus on what's essential: unique music.
What makes RemiEXS stand out is its consistent feedback loop 一 participants often receive feedback, helping them refine their craft and improve for future contests.
In terms of prizes, RemiEXS doesn't skimp.
They offer everything from cash rewards to free software licenses and, sometimes, opportunities for official releases.
All you have to do is download the rules, upload your original track, and you're ready to go.
Standout Offers of this Remix Contest Host:
Diverse Contest Catalog

User-Friendly Experience

Constructive Feedback

Alluring Prizes For Each Remix Contest
#7. LabelRadar

LabelRadar is more than just a platform for remix contests; it's a bridge between artists and industry professionals.
Their approach is holistic, focusing on: 
Discovery

Download opportunities
LabelRadar's remix contests often have the enticing promise of being heard by top labels and industry professionals.
This exposure can be pivotal for emerging artists looking to blow up.
NOTE: Their user experience is top-notch. They use a unique "timeline" format for song submissions 一 enabling artists to highlight the best parts of their tracks.
If you win a remix contest, the prizes often center around industry exposure.
However, they also include studio gear, software, and, of course, cash.
Winning a remix contest on this platform can be a transformative experience for an up-and-coming artist or producer.
Standout Offers of this Remix Contest Host:
Bridging the Gap
Unique Submission Format
Exposure-Oriented
Industry-Grade Prizes
Bonus: Using the Right Samples, MIDI Files & Professional Techniques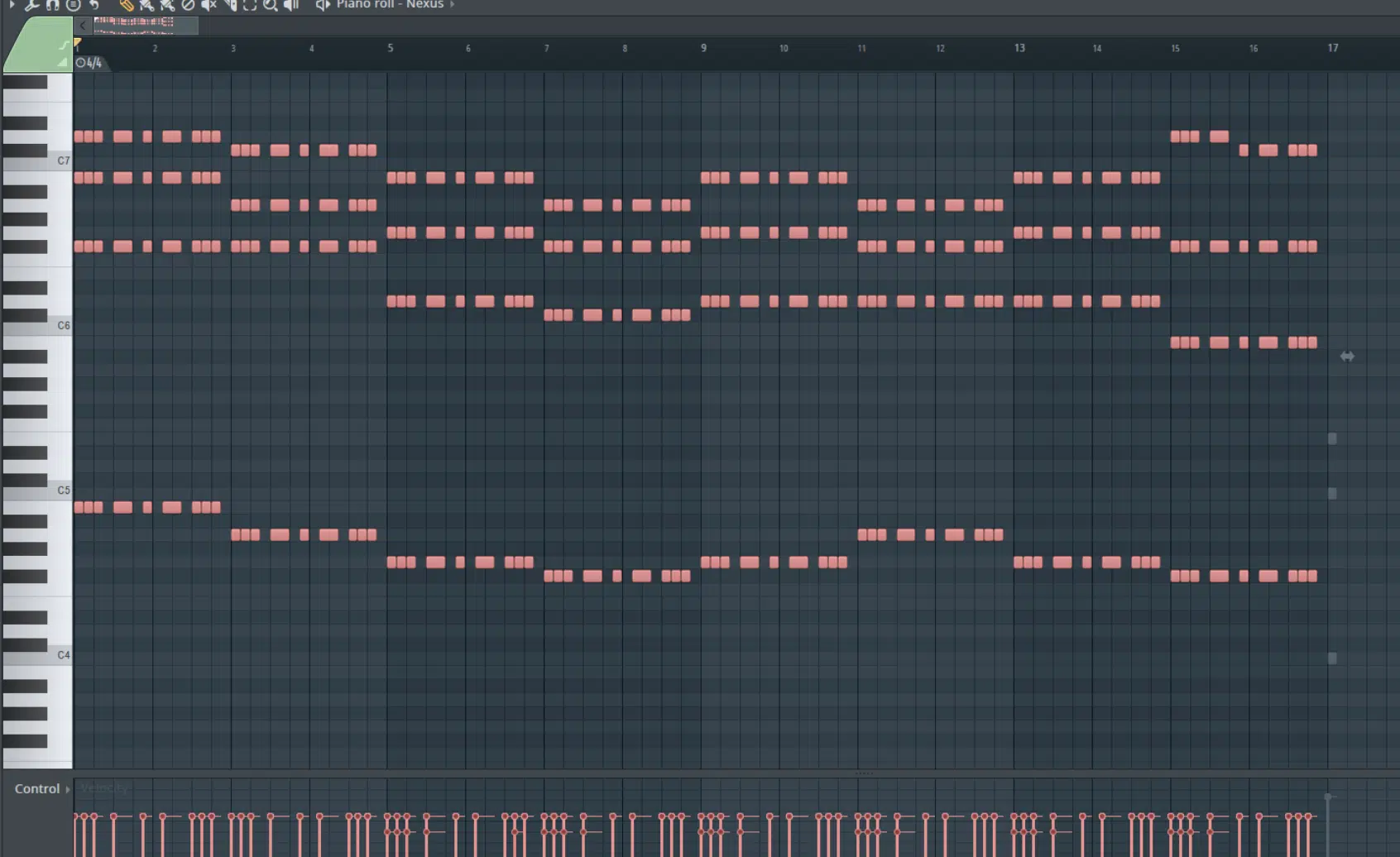 A successful remix hinges on the tools and assets you incorporate, like MIDI files.
While high-quality samples are paramount, it's the integration of MIDI files that offers you true flexibility and customization.
MIDI files allow you to rearrange/manipulate, modify pitches, and tailor the original sequences to match your unique vision.
As you delve deeper into the world of remixing, understanding the versatility of MIDI files becomes even more crucial.
They offer a skeleton structure, which can be fleshed out with instruments, synths, sounds, or sound design techniques.
When you want a specific sound or melody but can't find the right sample, MIDI files are your creative lifeline.
Harnessing professional production techniques further elevates your remix.
Specific music production techniques can transform even basic MIDI files into sonic masterpieces, such as:
Remember, it's not just about having the right assets but knowing how to use them effectively.
While MIDI files give structure and flexibility, ensure your samples and instruments complement them (especially before an official release).
The synergy between your chosen samples and well-utilized MIDI files can differentiate between a good remix and a great one.
Remix Contest: Final Thoughts
Stepping into the world of music production is an exhilarating journey, and remix contests can serve as pivotal milestones.
These remix contests provide an unparalleled platform to showcase talent, that's a give in.
However, they also offer opportunities to connect, learn, and grow, which is very important as a music producer.
By participating, you can challenge yourself, embrace new techniques, explore different genres, and refine your unique sound.
Beyond the immediate benefits, there's the undeniable potential for these remix competitions to act as launchpads; elevating aspiring artists to stardom.
Before diving in, you'll want to take advantage of the most valuable resource in the production game: these Free Project Files.
With 3 professionally crafted project files, witness firsthand the intricacies that go into creating chart-topping tracks across genres like hip-hop, pop, and EDM.
Analyzing these project files will empower you to grasp the nuances of professional music production.
Therefore helping you elevate your tracks to pro-quality standards (and winning remix contests).
With full clearance for both personal and commercial use, you're free to experiment, remix, and recreate 一 letting your creativity run wild without any legal concerns.
Remember, in music, it's not just about the notes you play but the echoes they leave behind.
Dive in, remix, and leave your indelible mark.
Until next time…