Melodies are the heartbeat of any musical composition. 
They can impart emotion, tell a story, and elevate a simple tune into an unforgettable anthem. 
And when MIDI is thrown into the picture, you unlock a world of precision, flexibility, and versatility that traditional compositions might find challenging. 
MIDI empowers you to create and tweak melodies with ease and finesse.
Recognizing the transformative potential of MIDI, we're stoked to unveil the top 6 free melody MIDI Packs of 2023.
Each is designed to fuel your passion, amplify your creativity, and help you stand out in the music industry.
We chose these free MIDI melody packs because they're:
Created by the world's top producers ✓ 

Unique, innovative, and intriguing ✓

Versatile across all genres ✓

Extremely captivating and addicting ✓

100% Royalty-free and copyright-free ✓

Reminiscent of chart-topping hits ✓
In the ever-evolving landscape of music production, staying ahead requires tools and resources that match the industry's standards and elevates them. 
MIDI melodies are more than just notes strung together 一 they're the essence of your musical voice, ready to be transformed with your unique style.
Remember that each melody, chord, and MIDI chord progression in the following free MIDI packs is a stepping stone to your next hit. 
So, let's dive in…
What are MIDI Melodies?

Before we dive into the best free MIDI packs in the game, let's briefly touch upon what MIDI melodies are and how you can creatively integrate them to make your tracks shine.
MIDI (Musical Instrument Digital Interface) has been the backbone of music production for decades. 
But what exactly are MIDI melodies?…
Essentially, they're a series of notes, often forming a melody, saved in a digital format. 
Unlike audio samples, which are recordings of sounds, MIDI files don't contain any sound. Instead, they're like sheet music for your digital instruments.
This means you can: 
Drop a MIDI file into your piano roll

Assign it to your favorite synth or virtual instrument
Then, the instrument will successfully and instantly play back that melody.
It's incredibly powerful for music producers because, with MIDI melodies, you have the flexibility to change the pitch, rhythm, and virtual instruments without losing audio quality.
Having access to MIDI melodies is equivalent to having a team of songwriters and musicians in your studio.
Ones that offer you creative and unique melody ideas on the fly.
How To Creatively Use MIDI Melodies in Your Tracks
MIDI melodies offer an expansive playground for music producers of all kinds.
Here are some ways to creatively integrate them into your tracks:
#1. Instrument Swap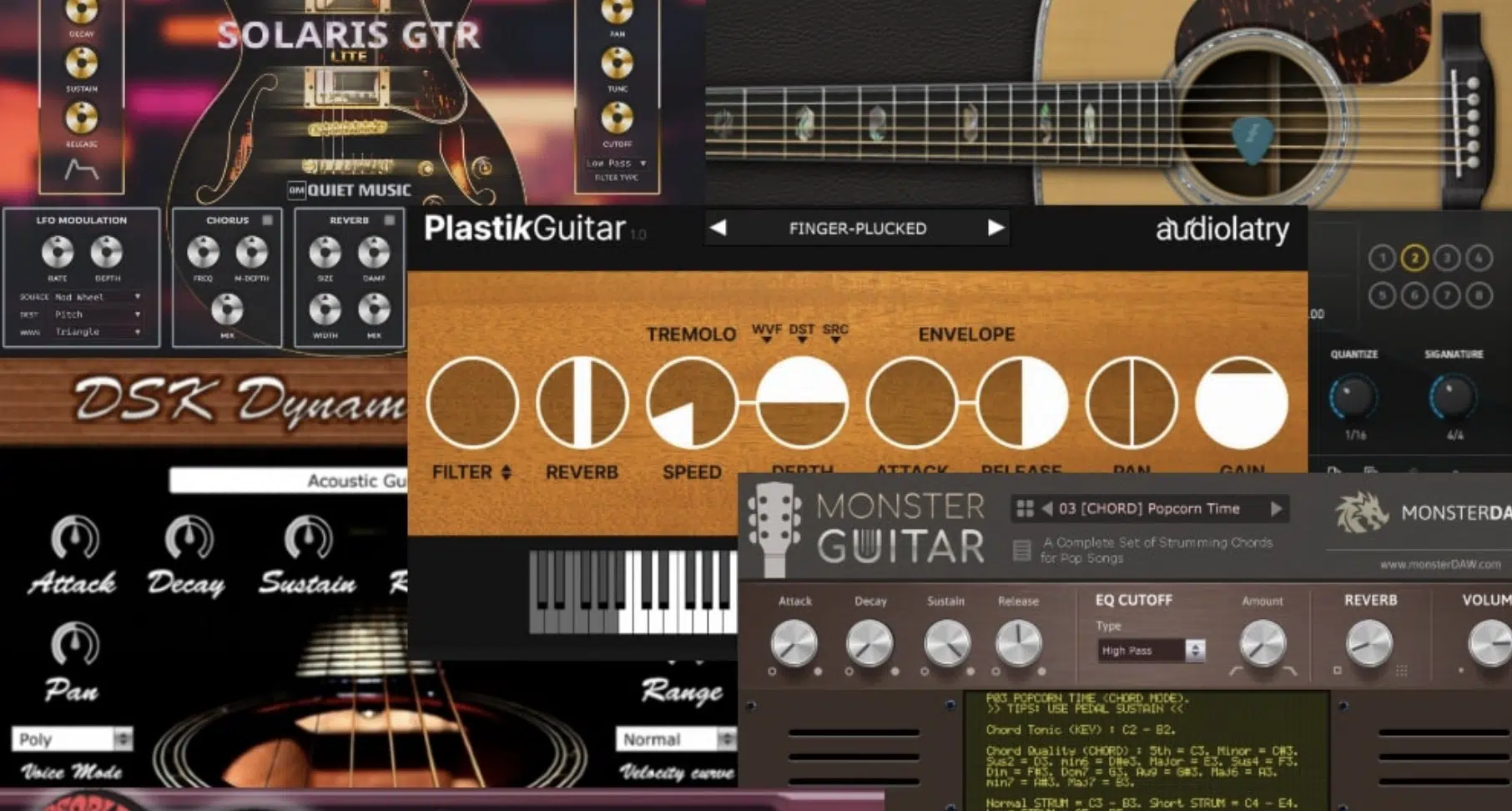 Change the virtual instrument or synthesizer that the MIDI triggers.
A melody initially intended for a piano can sound equally intriguing when played by a flute or synthesizer.
#2. Layering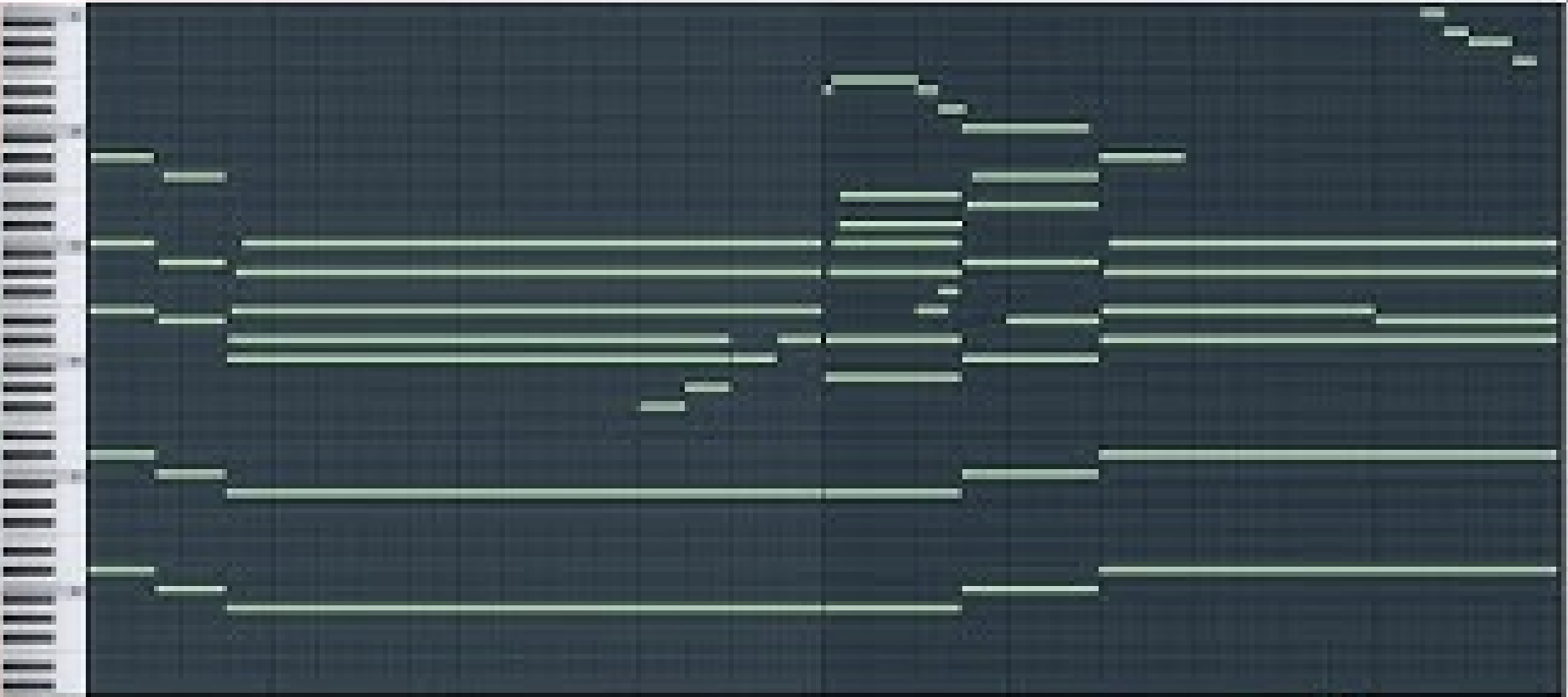 Combine multiple MIDI melodies to create intricate harmonies.
Layering can add depth and richness to your track 一 creating a fuller sound.
#3. Transpose and Modify

Adjust the pitch or same key of the melody to fit the mood or style you're aiming for.
This is especially helpful when creating variations or build-ups in your tracks.
#4. Rhythmic Alteration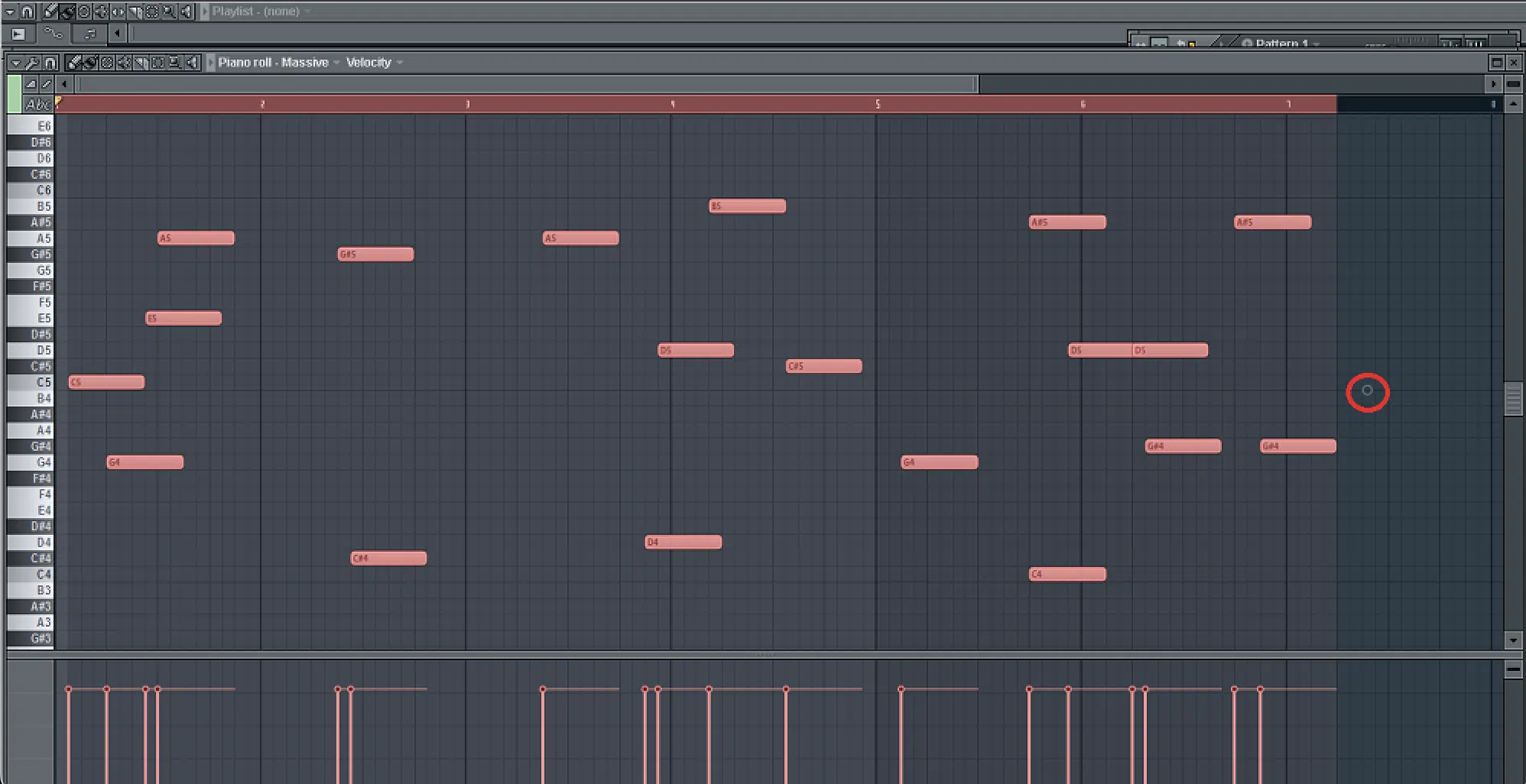 Try changing the tempo or rhythm of the melody MIDI.
A fast-paced melody can be transformed into a slow, emotional tune, or vice-versa.
#5. Incorporate Effects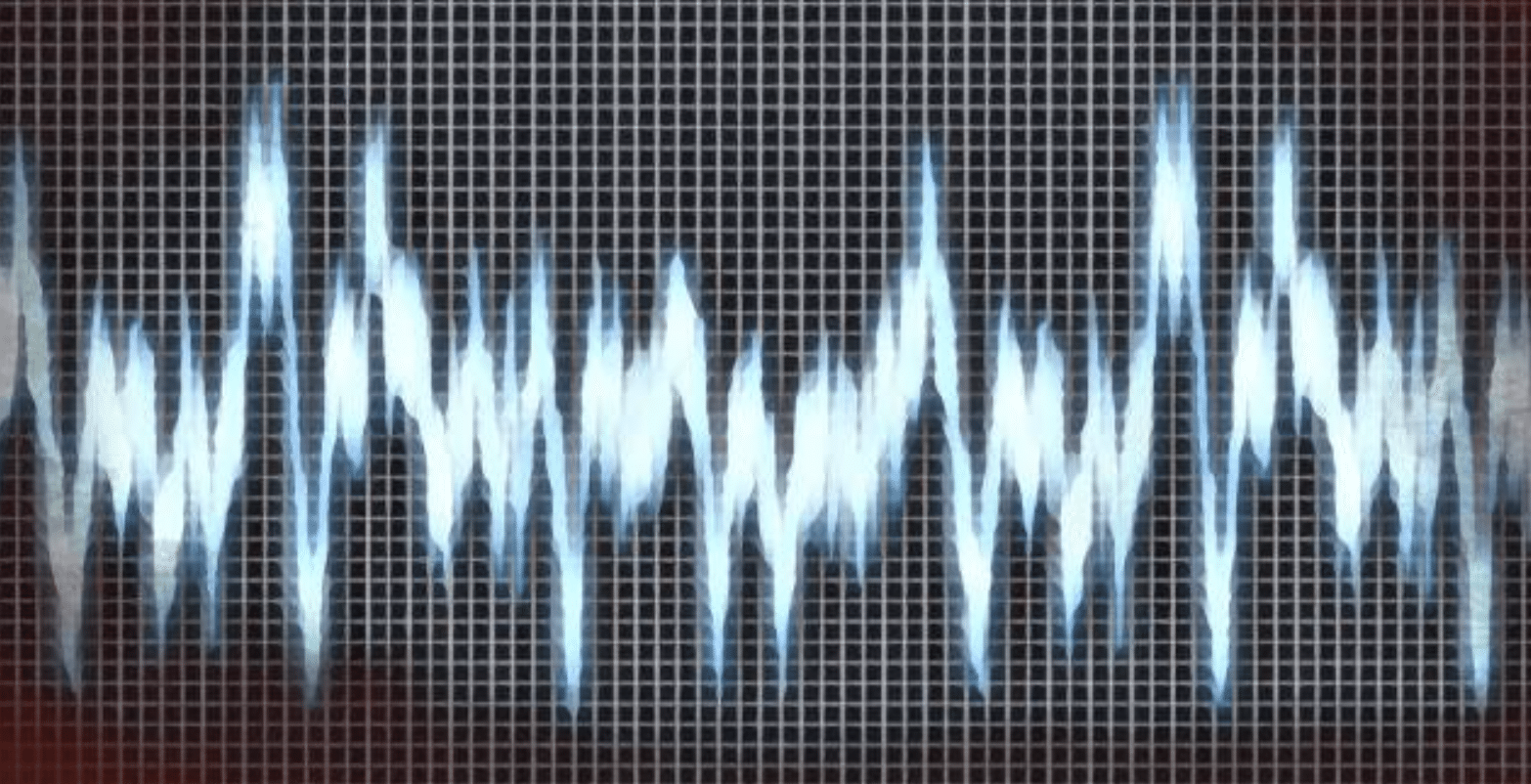 Add effects like reverb, delay, or distortion to the instrument triggered by the MIDI, giving the melody a distinct character.
#6. Blend with Audio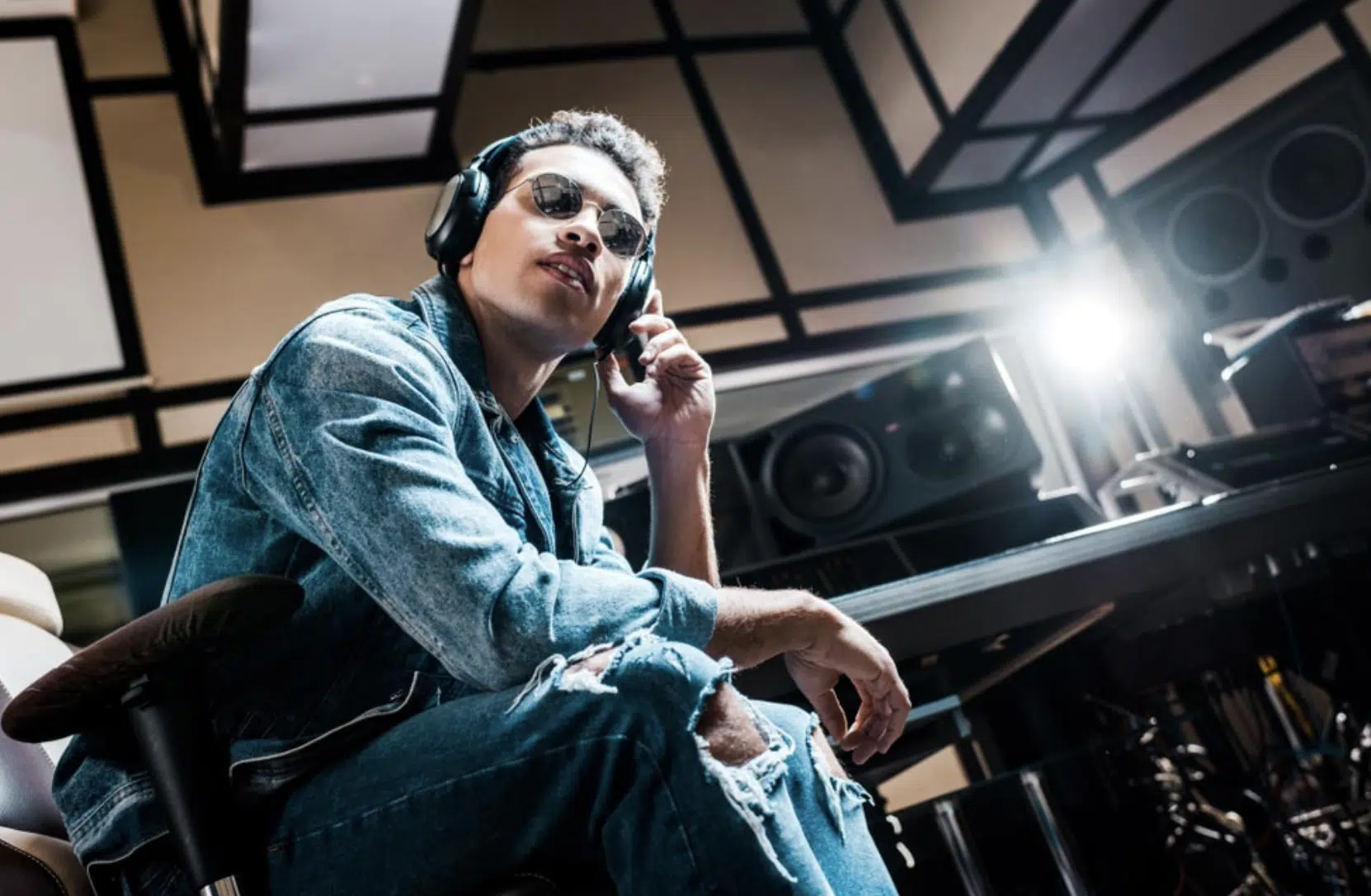 Integrating MIDI melodies with traditional audio recordings allows for a fusion of electronic and organic elements in your music.
Plus, analyzing the notes and chord progressions in the MIDI files can help you learn how expressive melodies and melody loops are structured. 
This will improve your own music production skills and expand your appreciation for the intricacies of melody-making.
By leveraging the power of MIDI melodies, you can experiment easily and endlessly.
This ensures that your tracks are dynamic, unique, and reflect your unique musician vision.
The 6 Best Free MIDI Melody Packs of 2023
Finding the perfect MIDI melody pack can be challenging with countless options.
That's why we've sifted through the noise to bring you the ultimate list of game-changing melodies.
Let's delve into our top picks and discover what each unique one offers.
#1. Unison Essential MIDI Melodies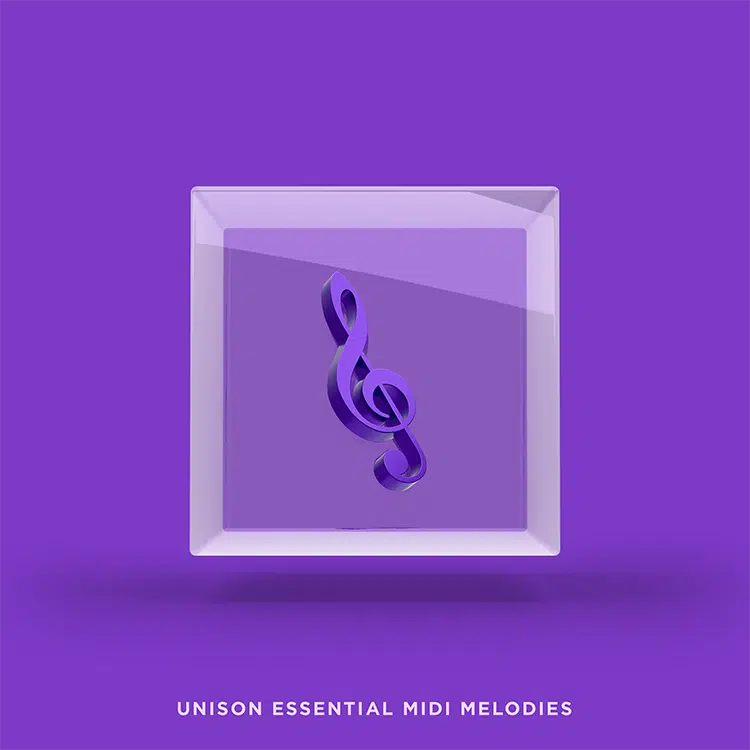 Every music producer understands the significance of a compelling melody.
It's the heartbeat of any track, the memorable tune that resonates in listeners' minds long after the song ends.
And when that melody is finely tuned, structured, and designed by experts, its impact is immeasurable… 
Enter: Unison Essential MIDI Melodies.
This legendary, highly-renowned (free) pack embodies the pinnacle of MIDI melodies and professionalism.
Crafted meticulously by a team of expert music producers and even a Grammy-nominated pianist, each melody in the Unison Essential MIDI Melodies pack speaks volumes. 
When you lay down one of these melodies into your track, you're not just adding a sequence of notes.
You're successfully introducing a masterpiece, a potential chart-topper.
Whether you're producing electronic music, hip-hop, pop, or any genre in between, these melodies are versatile and adaptive, ready to amplify the soul of your song.
But the brilliance of the Unison Essential MIDI Melodies pack doesn't stop at the quality of melodies…
The practical aspects have been given equal attention. 
Every melody MIDI in this ultimate collection is plug & play ready 一 so integrating them into your workflow is seamless.
Plus, the royalty-free nature of these MIDI files further emphasizes their utility, granting you complete freedom in commercial usage without any legal hurdles.
The fact that these premium MIDI melodies sound unique and are free is unheard of, so you do not want to miss out.
Download Unison Essential MIDI Melodies Now
This Free MIDI Pack Contains:
12 unique, chart-potential MIDI melodies

Expertly crafted sequences by industry-renowned producers and pianists

Seamless integration with all major DAWs

Absolute royalty-free usage, devoid of any licensing issues

One of the best free MIDI packs of 2023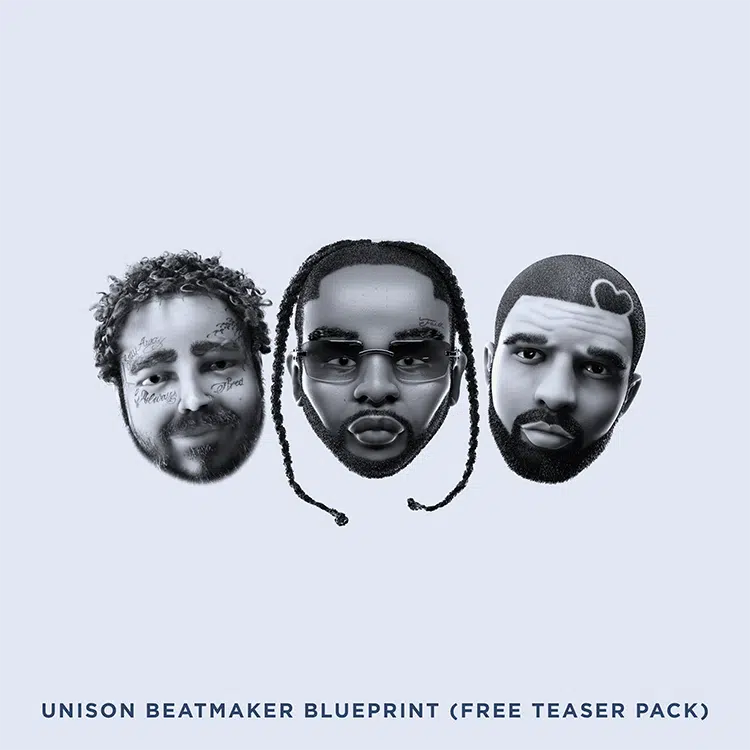 Staying ahead means accessing the freshest, most refined resources in the ever-evolving music production landscape.
The Unison Beatmaker Blueprint (Free Teaser Pack) is a testament to this 一 serving as the 'blueprint' for legendary and memorable beat production.
This melody MIDI teaser pack grants you access to a variety of:
Melody loops

Included free MIDI files
Specifically, the 24x melody loops, accompanied by 76x matching MIDI stems & 85x matching audio stems, are a revelation. 
NOTE: These are not your run-of-the-mill melody loops; they're sonic experiences, reflections of the intricate work of the world's top music producers and sound designers.
Every asset in this free MIDI pack is professional-grade and designed to work harmoniously within your mixes.
They can ensure that your beats sound flawless and pristine.
And, like the previous MIDI pack, every MIDI file is 100% royalty-free and copyright-free, so you don't have to think of clearance issues or complications.
You can use, incorporate, and manipulate them however you'd like.
And if you're seeking ways to incorporate these MIDI melodies innovatively, the potential applications are vast.
Layer, tweak, reverse, or blend them 一 the sky's the limit!
Download the Unison Beatmaker Blueprint (Free Teaser Pack) Now
This Free MIDI Pack Contains:
A colossal 449 samples, loops & MIDIs

24x Melody Loops (+76x Matching MIDI Stems & 85x Matching Audio Stems)

Premium quality assets modeled after chart-topping hits

Copyright and royalty-free usage for all included MIDI files

One of the best free MIDI packs of 2023
#3. Unison Advanced Scales MIDI Essentials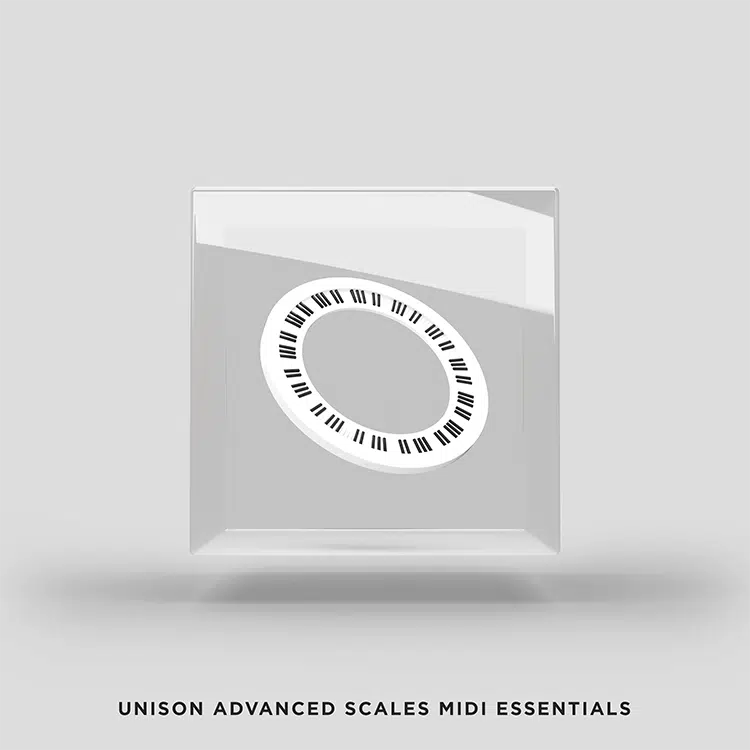 Every musician aspires to create music that sounds beautiful and possesses a depth and intricacy that sets it apart.
Unison Advanced Scales MIDI Essentials is the key to unlocking that diverse dimension in your music. 
This ultimate collection is not just about melodies and chord progressions 一 it's about a profound understanding of music theory encapsulated in free MIDI files.
NOTE: We've got you covered if you'd like to know everything about music theory.
To compose using advanced scales and harmonies often requires years of musical education and a keen ear for sound… 
This free MIDI pack eliminates that need with professional MIDI files, melodies, and chord progressions.
Crafted by individuals deeply rooted in the music industry, these free MIDI files bring what would otherwise require a music theory degree to your fingertips.
When integrated into your hit songs, these MIDI melodies, scales, and chord progressions will completely transform them.
As well as make your tracks resonate with a unique character, distinctly setting them apart in the vast sea of music.
The MIDI melodies and chord progressions in this free sample pack are not just ordinary sounds but irresistible.
They have the unique power to captivate listeners and leave them wanting more.
If you're looking for a free valuable resource that won't just give you a good melody for your new song, but an authentic collection of professional sounds, this melody MIDI pack is for you.
NOTE: The plug-and-play capability of this key (chords) MIDI pack ensures that regardless of your technical proficiency, you can seamlessly infuse these game-changing elements into your music.
Your music will be able to hypnotize the masses and top the charts.
Download Unison Advanced Scales MIDI Essentials Now
This Free MIDI Pack Contains:
24 masterfully crafted MIDI melodies, scales, and chord progressions

Resources developed with a deep understanding of advanced music theory

Assets ready for instant application to create someones new favorite song

Royalty-free melodies that can transform and elevate any track

One of the best free MIDI packs of 2023
#4. Unison Free Black Friday Pack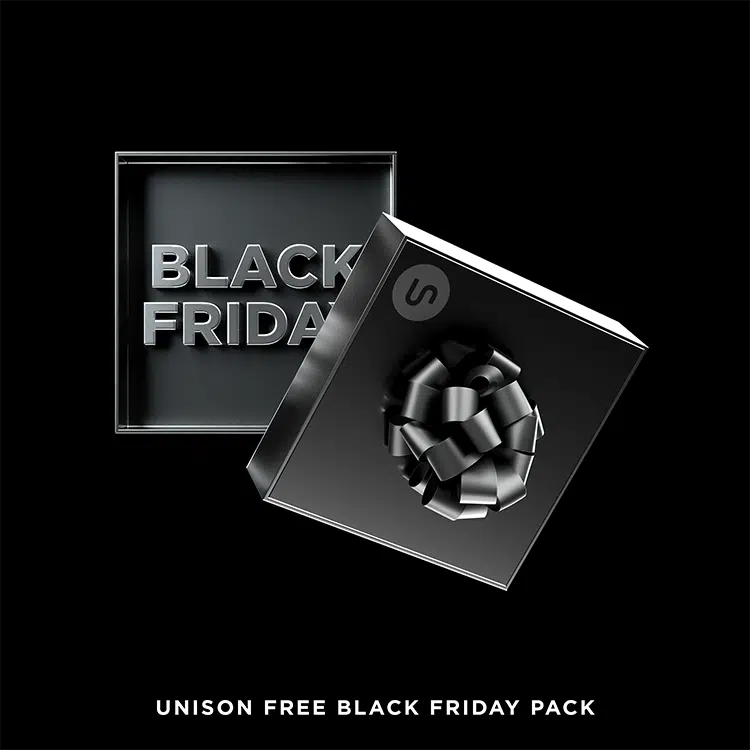 For every artist and music producer, the pursuit of uniqueness is pivotal. 
The Unison Free Black Friday Pack epitomizes this, bringing exclusive, unparalleled sounds to the forefront. 
This free MIDI pack is more than just a collection 一 it's a testament to the power of world-class production and the magic it can weave into any track. 
Every sound, sample, and preset in this collection is meticulously curated, reflecting the expertise of the world's top music producers. 
With a track record of generating over 2.2 billion plays and powering chart-toppers, the quality of this MIDI pack is undeniable. 
One of the standout components (the 36 MIDI melodies) has the potential to be the backbone of your next hit. 
These MIDI melodies are all sonic stories waiting to be told.
When incorporated, they will ensure your tracks are heard and remembered.
Plus, the exclusivity of this pack will further help your music stand out and carry a distinct, rare sound. It will provide a certain allure your listeners won't find anywhere else.
With a plethora of samples, free MIDI files, and presets, you have a vast canvas to: 
Experiment

Create

Showcase your musical genius
Whether starting a track from scratch or seeking that missing puzzle piece to complete your masterpiece, this MIDI pack is indispensable.
Download the Unison Free Black Friday Pack Now
This Free MIDI Pack Contains:
625 unique and exclusive free MIDI files, samples, and presets

36 mesmerizing MIDI melodies tailored for memorable tracks

A wide array of assets from guitar loops to vocals

A seal of quality with a history of over 2.2 billion plays and chart-topping influence

One of the best free MIDI packs of 2023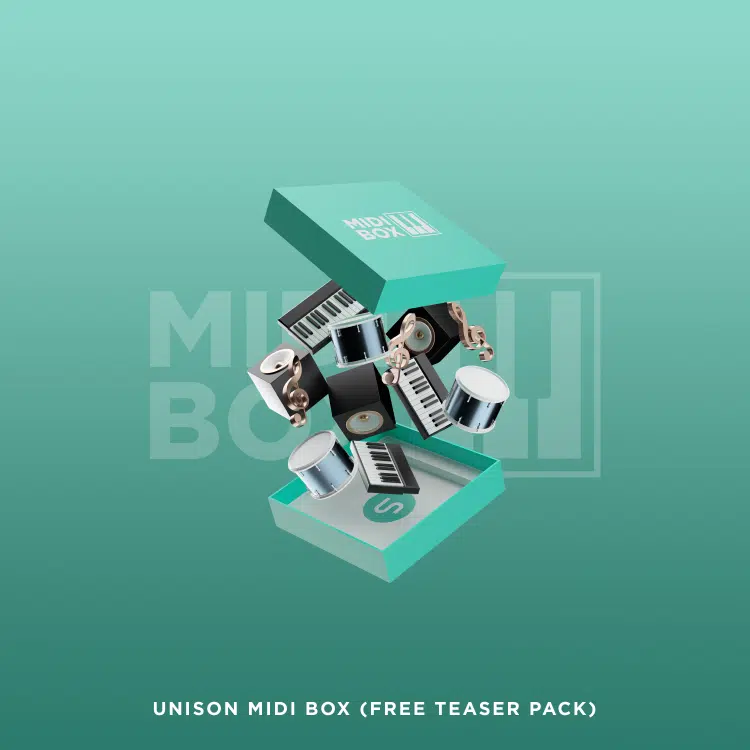 The requirements of a music producer are vast, but one thing remains undebatable: the essence of a quality MIDI file in crafting a masterpiece. 
The Unison MIDI Box (Free Teaser) understood the assignment, so to speak.
This free pack isn't just another collection of MIDI files 一 it's a gateway to the realm of iconic music, the kind that tops charts.
One of the greatest benefits of this melody MIDI pack is its unparalleled quality.
Each MIDI file results from sound design techniques by some of the world's most renowned music theory experts.
When you utilize these MIDI files, you're essentially including a piece of expert craftsmanship into your own music.
One that resonates with the essence of timeless hits across various genres (like hip-hop, electronic music, house music, future bass, future house, pop, R&B, and everything in between).
To truly leverage the power of these free MIDI files, consider:
Exploring advanced layering techniques

Intertwining melodies with counter-melodies

Modulating key signatures for exciting transitions
Moreover, you have complete creative freedom, with all MIDI files being 100% royalty-free. 
With such a valuable arsenal at your fingertips, your tracks aren't just songs with an epic MIDI sequence 一 they're potentially the next #1 track on the Billboard charts.
Plus, the included drum patterns are invaluable for hip-hop producers and those who produce EDM.
Download the Unison MIDI Box (Free Teaser) Pack Now
This Free MIDI Pack Contains:
55 expertly designed free MIDI files across melodies, basslines, chord progressions, and drum patterns

Free MIDI files modeled after hits across diverse genres

The essential foundation for music that's destined to stand out and inspire

One of the best free MIDI packs of 2023, better than Cybersynth soundscapes MIDI pack and Python MIDI collection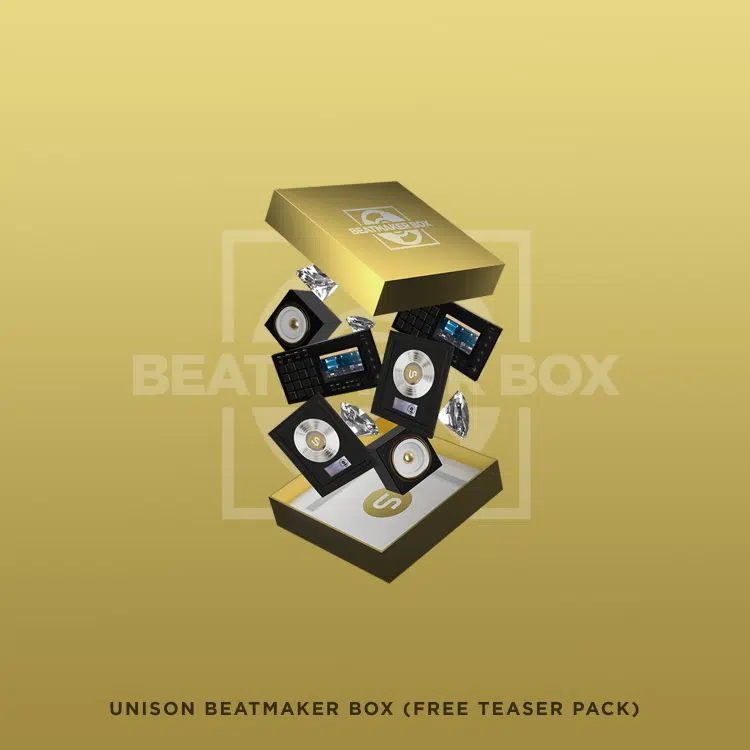 Intricacy and finesse are paramount in music production, especially hip-hop, pop, and electronic music. 
The Unison Beatmaker Box (Free Teaser Pack) is the ultimate collection that embodies this philosophy, offering unmatched precision, innovation, and flexibility. 
This isn't just another pack of melody loops, trap drum loops, or one shots 一 it's a transformative tool that can help redefine your beat-making journey. 
Each loop is designed by the world's top beatmakers with a singular goal in mind; to elevate, refine, and shock the masses. 
These melody loops, echoing the vibes of chart-topping tracks, provide an unmatched value and serve as the backbone of any elite beat composition. 
To further harness the potential of these melody and drum loops, consider delving deep into: 
With both audio stems and MIDI files available, the possibilities are boundless. 
With the Beatmaker Box, every beat you craft is a signature statement, a testament to your creativity and vision.
Download the Unison Beatmaker Box (Free Teaser Pack) Now
This Free MIDI Pack Contains:
18 melody, bass, guitar, and drum loops/sequences to plug & play in your piano roll

Each loop backed with matching audio stems & MIDI files; akin to sheet music

Melodies and rhythms inspired by the giants of the beatmaking domain

One of the best free MIDI packs around, better than any lofi chords MIDI pack
Melody MIDI: Final Thoughts
In the music production world, the significance of Melody MIDI cannot be overstated.
These unique sequences provide a framework for producers to construct, layer, and reinvent their musical compositions.
Melody MIDI offers unparalleled versatility.
They enable you to infuse your tracks with fresh sounds, rhythmic variations, and intricate harmonies that captivate.
The transformative power of Melody MIDI lies not just in the notes they represent but in the endless possibilities they unlock.
A single Melody MIDI can unleash endless soundscapes 一 from hauntingly ethereal tunes to pulse-pounding anthems.
A Melody MIDI can adapt, evolve, and breathe life into a producer's most daring and innovative ideas with just a few tweaks.
And now, with access to these revolutionary free melody packs, you're equipped with some of the most enchanting Melody MIDI sounds in the game.
Each melody, crafted with precision and expertise, stands as a testament to the game-changing potential of Melody MIDI in modern music production.
As you dive into these resources, remember that with Melody MIDI at your fingertips, the only limit is your imagination.
Embrace the power of Melody MIDI and let it guide your musical journey to unparalleled heights.
Until next time…