Drum sample packs are the cornerstone of any great music production.
They provide the unique rhythm, the drive, and the heartbeat of your tracks.
However, the market is flooded with countless packs, each claiming to be the best, the most premium, the highest quality.
It's like trying to find a needle in a haystack, except the haystack is infinite and each needle looks almost identical.
But don't worry…
We're here to cut through the noise and present you with the absolute BEST drum sample packs of 2023 (both free and paid).
In our detailed breakdown of each pack, we'll be covering:
Unique Characteristics ✓
Quality ✓
Versatility ✓
Ease of integration/Usability ✓
Included content ✓
Let's be real, searching for drum sample packs can feel like an endless, daunting task.
But with this curated selection, you can finally put the search behind you.
After exploring these packs, you will find everything you need to elevate your productions to new heights 一 regardless of your genre, style, or experience level.
These packs will provide you with the tools you need to make tracks that not only sound great but feel amazing.
You'll never have to worry about the quality of your rhythm section again; these drum sample packs will cover all your production needs.
So, let's dive in…
What Do Drum Sample Packs Typically Include?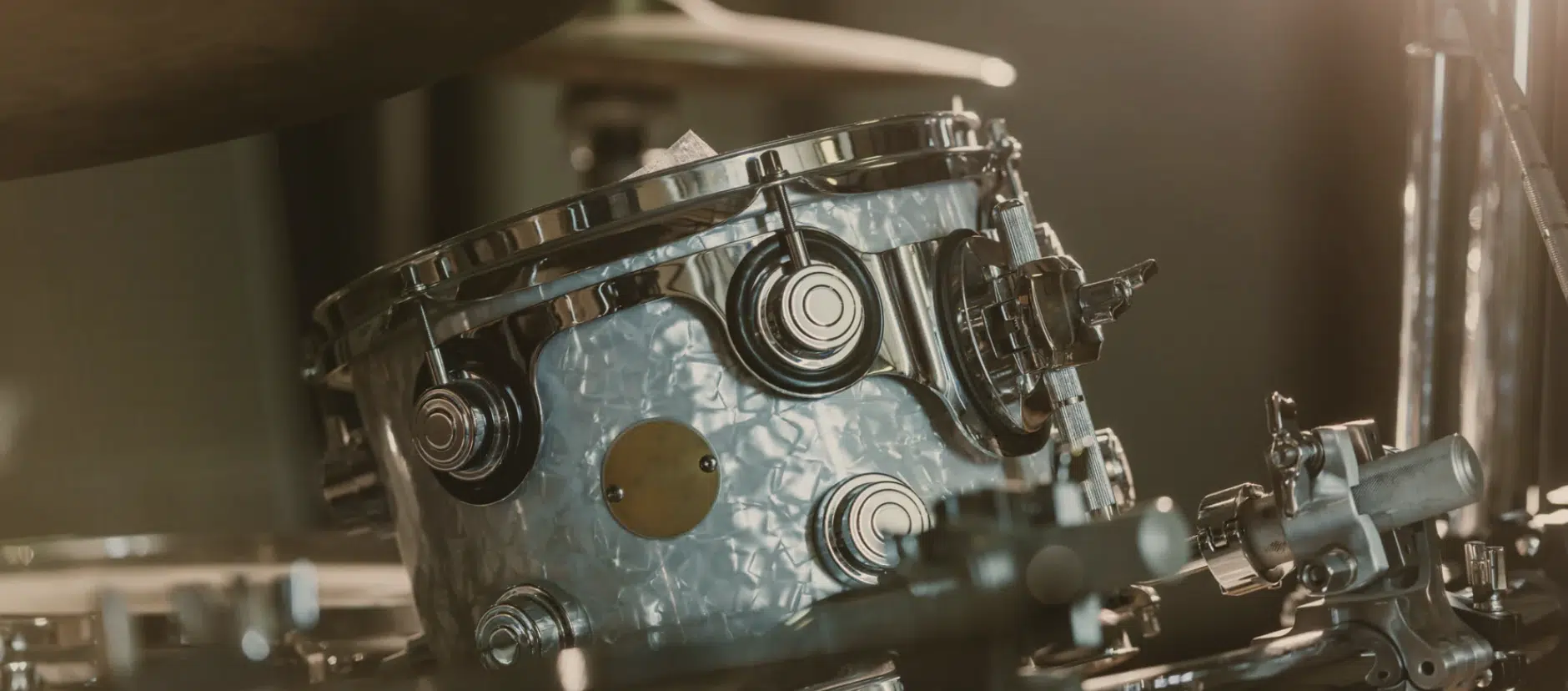 Typical drum sample packs will include a mix of drum kits, loops, and one-shots 一 offering everything from kicks and snares to hi-hats and percussion.
It's an entire drum library/sample library at your fingertips.
Many of these packs are genre-specific, catering to the unique drum sounds found in genres like hip-hop, trap, techno, pop music, rock, dubstep, etc.
And don't forget the FX, which can take your drums to a whole new level.
A great drum sample pack will provide a combination of:
Ready-to-use drum loops
Individual drum sounds that you can use to create your own beats
The pack may also contain MIDI files that offer a huge range of flexibility, letting you tweak the rhythms and sounds to your liking.
You'll often find that sample packs are tailored to specific styles of music, helping you achieve a certain sound or genre and enhance your music production workflow.
Some sample packs might even include Serum presets, which can expand your sound design capabilities even further.
The Top 5 Free Drum Sample Packs of 2023
Now, let's dive into some of the hottest drum sample packs of 2023 that are going to elevate your beats to new heights.
Let's start with the free options (free drum samples, best free drum kits, free sample packs, free sounds, etc.).
#1. Unison Essential MIDI Drum Kits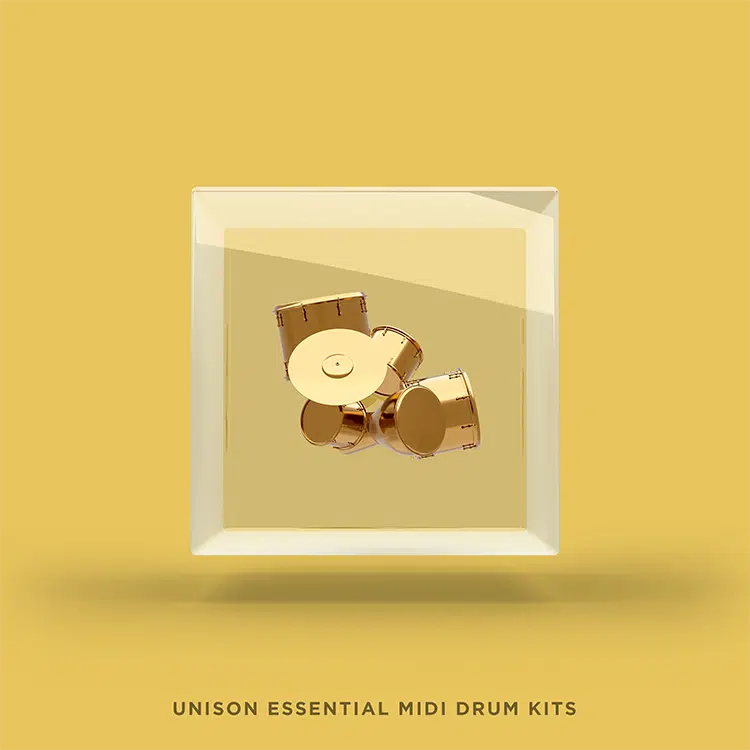 Embrace the opportunity to create the flawless drum pattern you've always dreamed of with the Unison Essential MIDI Drum Kits.
These free drum kits are not just your average collections of sounds but your golden ticket to crafting addictive beats that stand out in a sea of mediocrity.
Let's face it, chart-topping tracks have one thing in common:
A perfect drum pattern that gets your audience hooked from the first beat to the last.
Every pattern in the Unison Essential MIDI free Drum Kits is meticulously designed, tested, and proven in the battlefield of modern music production.
These are not mere collections of sounds but a palette of rhythms with which you can paint vivid, legendary musical landscapes.
These free drum kits includes an incredibly intuitive drag & drop interface.
As well as a range of 100% royalty-free, pre-arranged, genre-specific MIDI files, so you can create a professional sounding drum groove with ease.
This free sample pack isn't just a collection.
It's a tool that can help you craft unforgettable beats and music that truly resonates.
From electronic music to hip-hop drums, this free drum kit pack has free samples for you.
Download the Unison Essential MIDI Drum Kits Now
This Sample Pack Contains 5 Complete MIDI Hip-Hop Drum Kits, Including: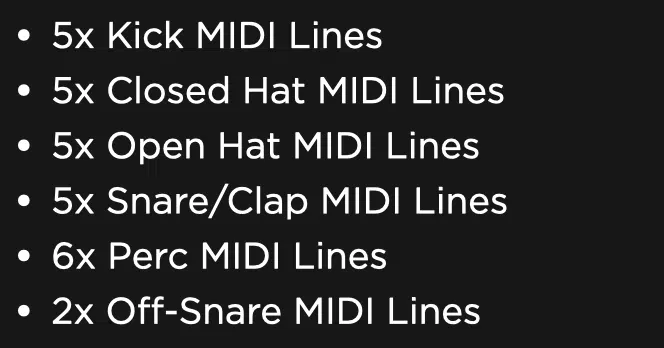 #2. Unison Essential MIDI Hi-Hat Rolls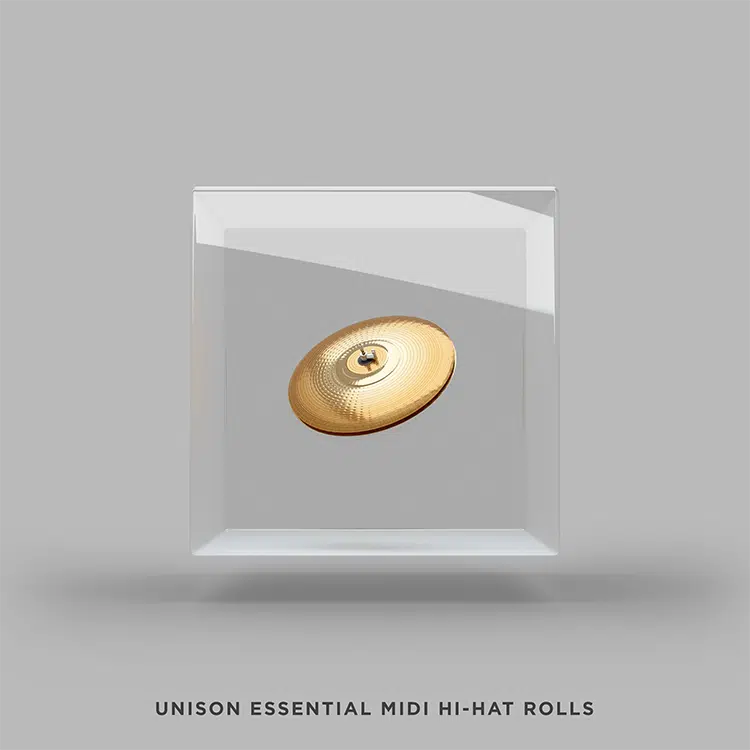 Experience the thrill of creating captivating, awe-inspiring drum patterns with Unison Essential MIDI Hi-Hat Rolls.
This pack isn't just about providing sound snippets, it's about giving you the tools to mold these sounds into something uniquely your own.
This collection stands as a testament to Unison's belief that music production is as much about individual creativity as it is about technical expertise.
Each of the 10 professionally-crafted MIDI hi-hat rolls is mind-blowing in itself.
They're designed to give you a stunning range of rhythmic possibilities 一 with the power to leave your listeners hooked.
These MIDI hi-hat rolls are also engineered to be:
Incredibly versatile
Dragged & dropped into any beat
Adjusted to any tempo
Tweaked in endless ways to fit perfectly into your musical vision
And the best part?…
They come with the promise of freedom.
100% copyright and royalty-free, these MIDI hi-hat rolls are yours to explore and exploit in all your creative endeavors.
Use them, tweak them, play around with them, and let them inspire you to produce tracks that are undeniably yours.
Download the Unison Essential MIDI Hi-Hat Rolls Now
This Sample Pack Contains:

#3. Unison Essential Drum Loops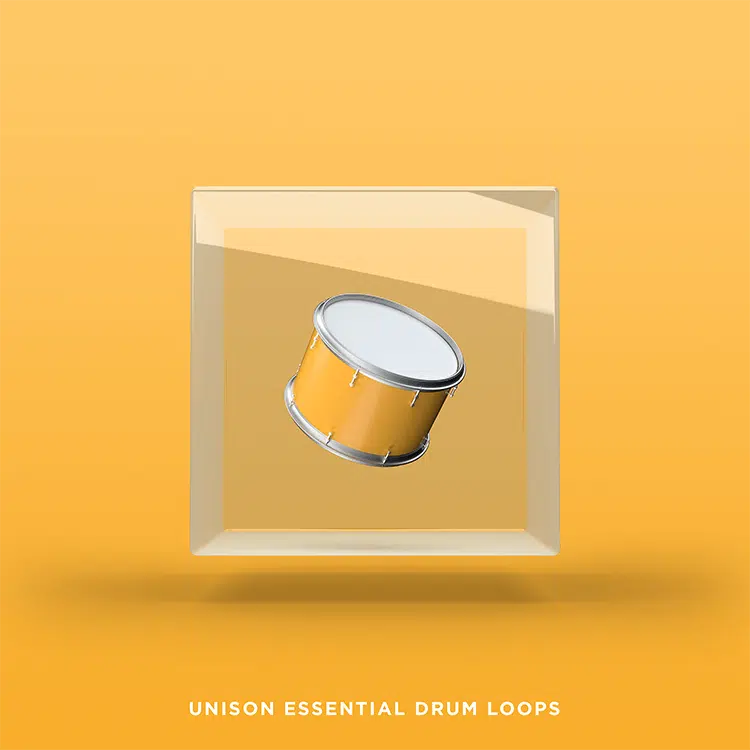 With Unison Essential Drum Loops, you are not just acquiring a set of sounds, but stepping into a world where your music becomes the star.
Creating a captivating beat is about more than just assembling a collection of sounds…
It's about weaving together layers of rhythm that resonate with your audience on a profound level.
And these drum loops will check all those boxes and some.
Inside this collection, you'll find 12 professional-quality, perfectly mixed drum loops, waiting to provide the rhythmic backbone of your next track.
Whether you're composing a chill-hop beat or a pulsating EDM anthem, these drum loops are ready to plug and play straight into your tracks.
Plus, successfully provide the perfect rhythm every single time.
Everything in this pack is:
100% royalty-free and copyright-free
Professionally crafted
Ready for you to use with all your favorite samples
This is WAY more than a sound pack with simple drum loops, it's your invitation to the world of professional beat-making.
And the key to getting your tracks on the charts.
Other free packs just can't compare to these high-quality samples, and that's a fact.
Download the Unison Essential Drum Loops Now
This Sample Pack Contains:

#4. Unison Famous Beatmaker Drum Essentials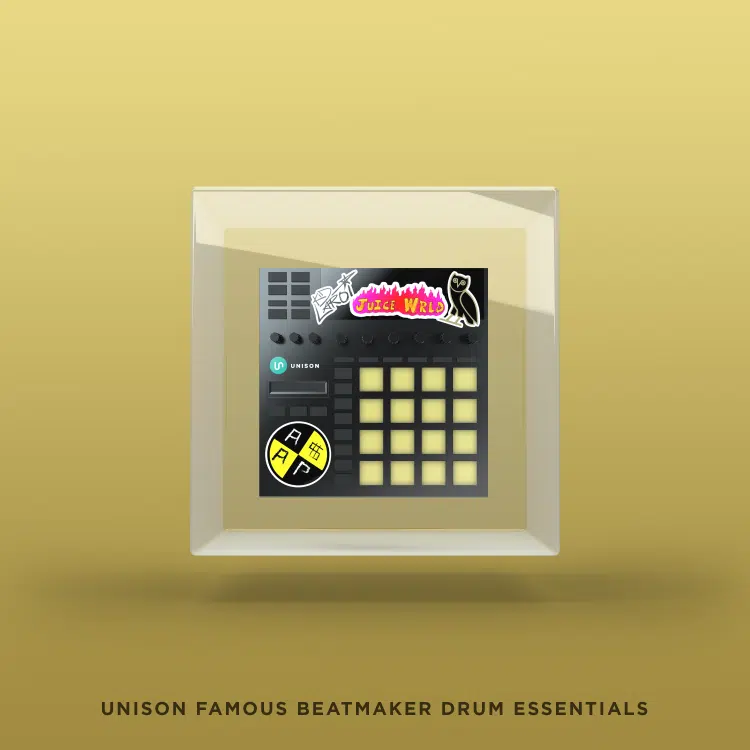 Discover the magic behind the biggest hits with Unison Famous Beatmaker Drum Essentials.
This pack doesn't just provide you with drum samples, but the very soul of chart-topping tracks.
Imagine being able to harness the power of hit songs, to tap into the rhythmic brilliance that propelled them to the top.
Now stop imagining, because that's precisely what this pack offers!
Inside, you'll discover 19 drum samples from hits like:
21 Savage – Bank Account
A$AP Rocky – Babushka Boi
Big Sean, Post Malone – Wolves
Kanye West – Father Stretch My Hands Pt. 1
XXXTENTACION – SAD! 
Each sample comes with the promise of professional quality 一 painstakingly recreated to 99.9% accuracy by world-class sound designers.
These are not just random sounds, but the beating heart of hits.
They are your key to crafting professional-sounding beats that resonate with your audience and have them totally addicted.
Proven to work, these drum samples are your opportunity to stop trying to reinvent the wheel (like with Music Theory) and start leveraging the power of proven success.
Make sure to download the full version as well, as they contain a more extensive collection of the best samples you'll ever find.
Download the Unison Famous Beatmaker Drum Essentials Now
This Sample Pack Contains:

#5. Unison Free 808 Samples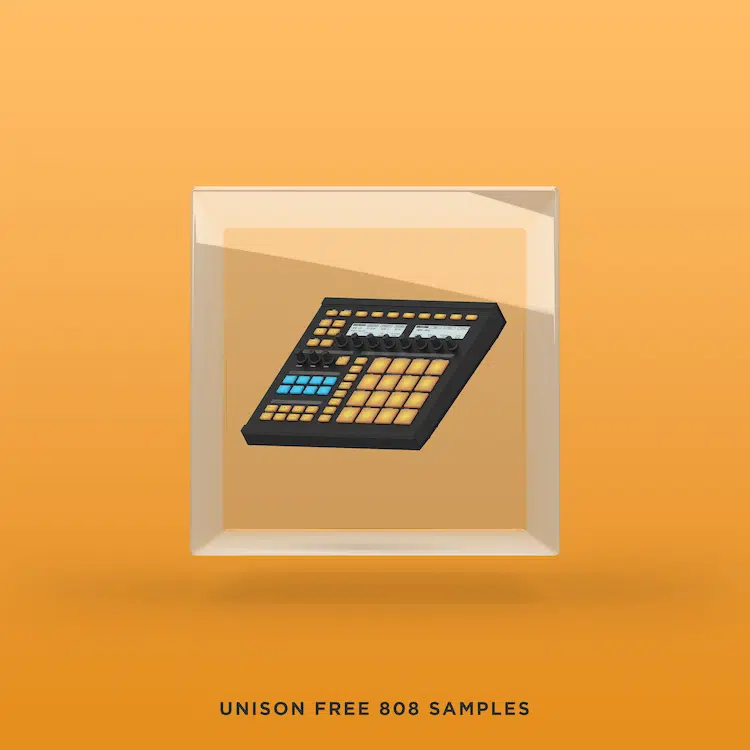 Welcome to the world of sonic brilliance with Unison Free 808 Samples.
This pack isn't just about insanely dope sounds.
It's about power, punch, and raw intensity of both vintage drum machines and electronic music alike.
The kind of epic low-end growl that will make your beats not just heard, but felt with every fibre of your audiences' being.
Inside this pack, you'll find 10 fire 808s and 10 matching 808 audio loops.
Yes, all free of charge and 100% royalty-free, believe it or not.
These are not just drum samples, but sonic statements, the kind of sounds that can transform a beat from good to unforgettable.
Whether you're crafting hip hop, Travis Scott type beats, R&B, trap, future bass, or UK drill, these 808 samples are your secret weapon.
These 808s and loops are professional-quality, expertly crafted by our seasoned sound designers and producers.
But the true beauty lies in their versatility…
They're cleared for personal and commercial music production, ready to be used with any DAW such as:
With Unison Free 808 Samples, you're not just getting a sample pack; you're gaining access to a whole new realm of sonic possibilities.
Download the Unison Free 808 Sampoles Now
This Sample Pack Contains:

Top 5 Paid Drum Sample Packs of 2023
Now, let's get into the top 5 paid drum sample packs of 2023 that will completely revolutionize your production workflow (and, of course, the outcome).
#1. Unison Acoustic Drum Pack ($27)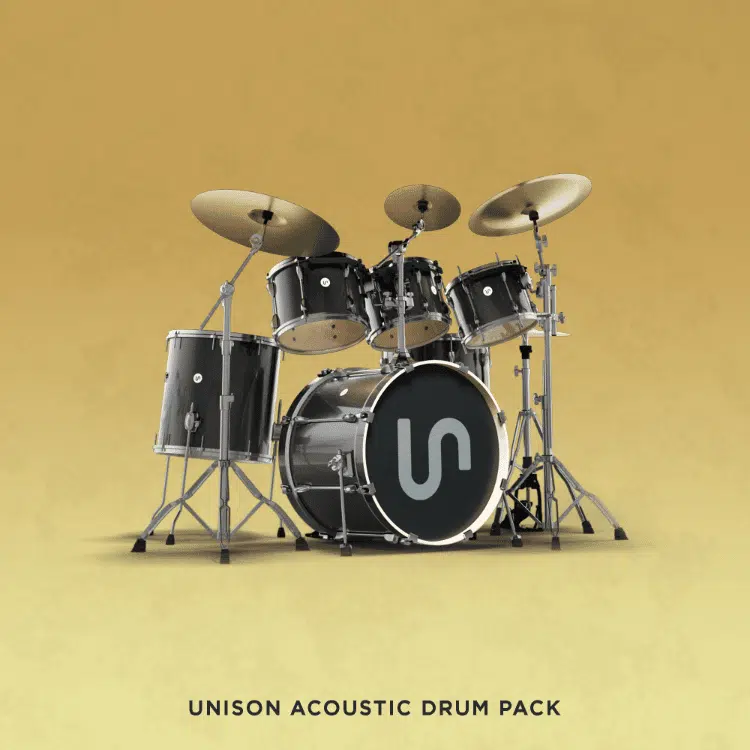 The Unison Acoustic Drum Pack is a treasure trove of live professional drum sounds tailored for producers aiming for superior quality.
Shake off the chains of robotic, low-quality, poorly recorded samples and rise above mediocrity with professionally recorded, studio-quality drum samples.
This is an indispensable asset if you're working on genres such as Rock, Jazz, Funk and even modern styles like Hip Hop and EDM.
Unison Audio understands the difference between good and exceptional.
That's why they've hired a Grammy-winning drummer to step into the studio and deliver 790 unique acoustic drum samples in this legendary sample pack.
Everything was recorded using the finest drum kits and the most pristine-quality mics.
Every beat produced within this pack will radiate the warmth and richness unique to live music 一 creating a truly immersive auditory experience.
The Unison Acoustic Drum Pack not only ensures that your music sounds fantastic, but also that it remains relevant (and legendary).
With acoustic drums increasingly being adopted in contemporary Hip Hop and EDM tracks, artists like iian Dior and Solomun are examples of this fascinating blend of tradition and innovation.
You will not be disappointed with this pack and its wide selection, that's a guarantee.
Download the Unison Acoustic Drum Pack Now
This Sample Pack Contains: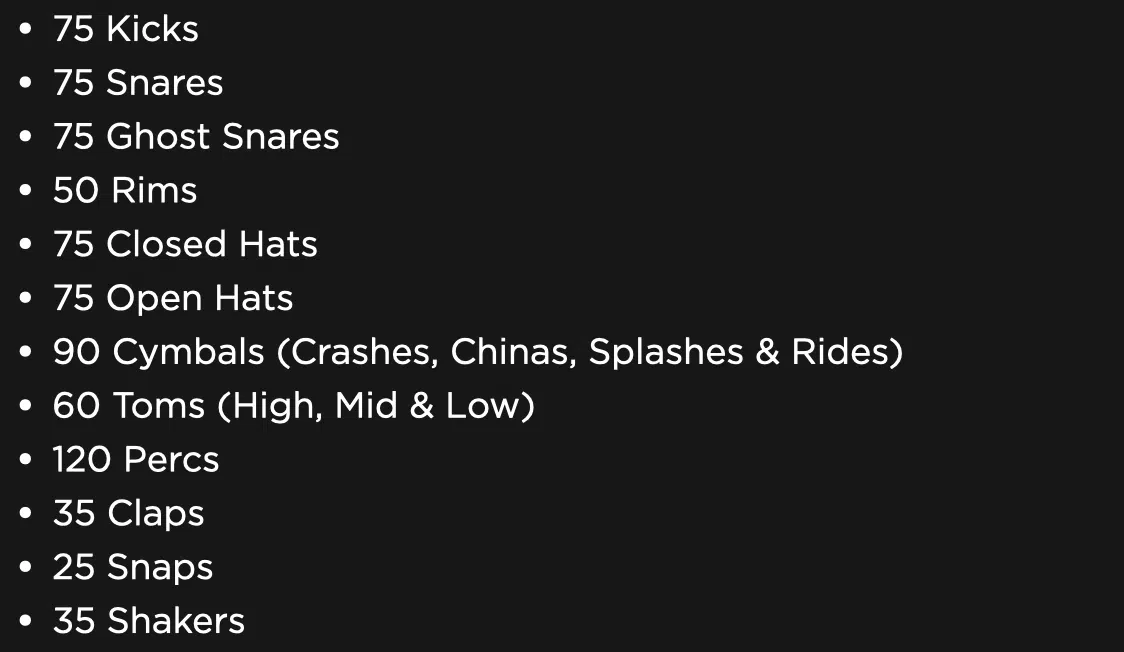 #2. Unison Famous Beatmaker Drum Pack ($27)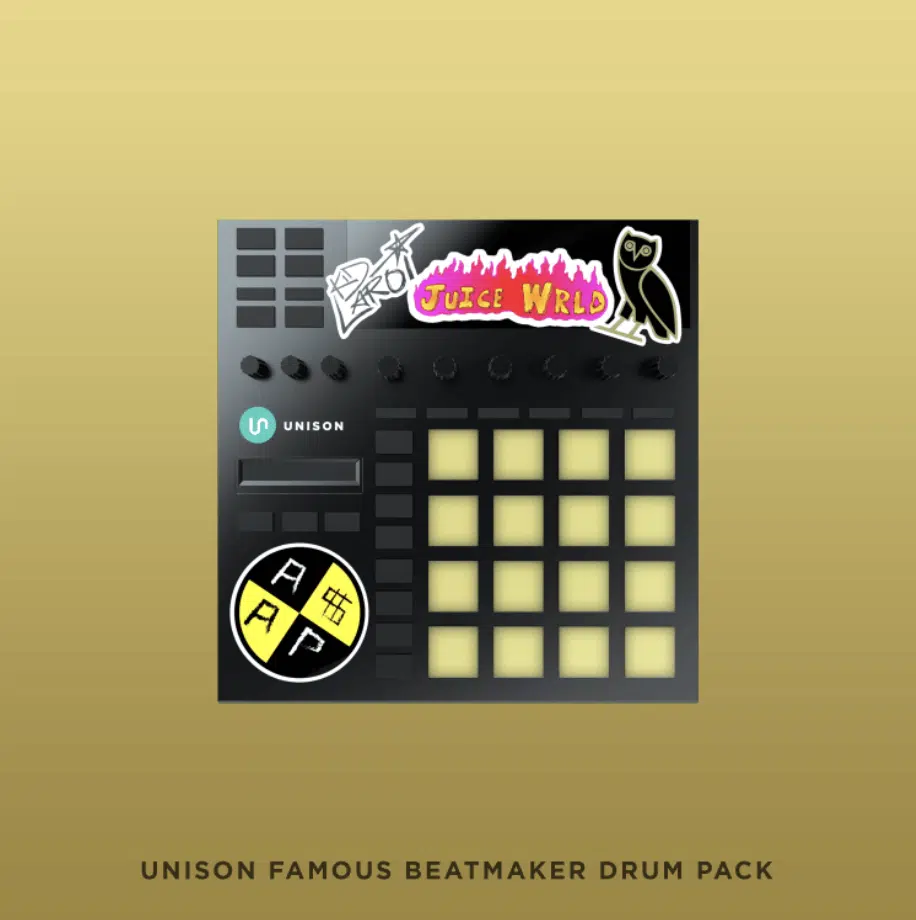 With the Unison Famous Beatmaker Drum Pack, you're getting more than just the ultimate collection of samples; you're unlocking a pathway to the sound of success.
This drum sample pack offers a stunning array of drum sounds meticulously recreated from the biggest hits.
And designed to inject your beats with that go-to 'hit factor' that separates the amateurs from the pros.
These drum samples aren't just another set of boring or basic sounds.
They represent the heart and soul of top artists' sounds 一 from ASAP Rocky and Cardi B to Eminem and many more.
Unison Audio has gone to great lengths to ensure the utmost fidelity in recreating these sounds, delivering samples that are virtually indistinguishable from the original.
What makes this pack so special isn't just its professional quality, but also its proven track record.
By leveraging the drum sounds in this pack, you're standing on the shoulders of giants and utilizing the very sonic elements that have shaped the most influential tracks in the music industry.
Download the Unison Famous Beatmaker Drum Pack Now
This Sample Pack Contains:

#3. Unison Ice'd Out One-Shot Collection (Serum) ($37)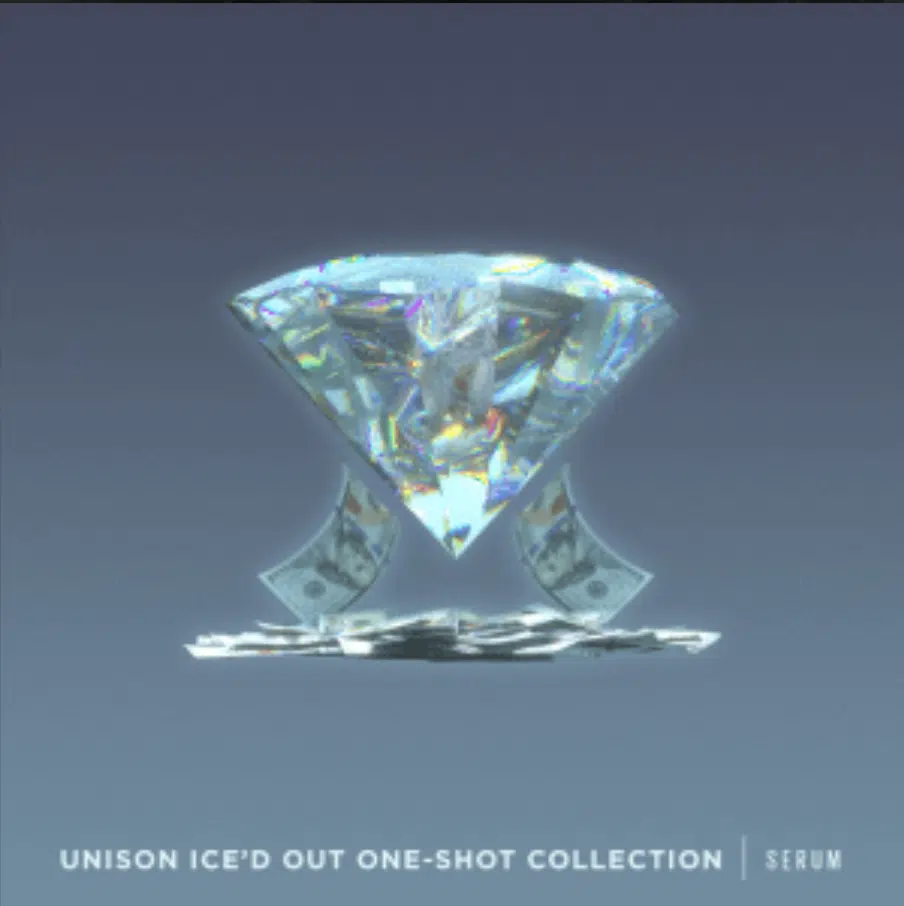 Elevate your production with the Unison Ice'd Out One-Shot Collection (Serum), a goldmine of premium Hip Hop and R&B one-shots.
This sample pack is designed to provide you with a stunning palette of sounds to shape your music, and draw inspiration music industry icons like:
Drake
Travis Scott
Migos
Young Thug
More
Unison Audio has meticulously crafted these one-shots.
Each one a reflection of the unique tonal characteristics that define the sounds of these industry leaders.
It includes everything from ground-shaking 808s and unique basses to dreamy pads and crisp plucks.
The Ice'd Out collection is your key to creating beats that capture the spirit of the biggest names in Hip Hop and R&B.
This collection is more than just a set of sounds that contain the best samples; it's a toolkit that empowers you to express your unique creative vision.
Each sound has been designed with care 一 offering you high-quality sonic elements that will make your music truly stand out.
Download the Unison Beatmaker Box (Free Teaser) Pack Now
This Sample Pack Contains: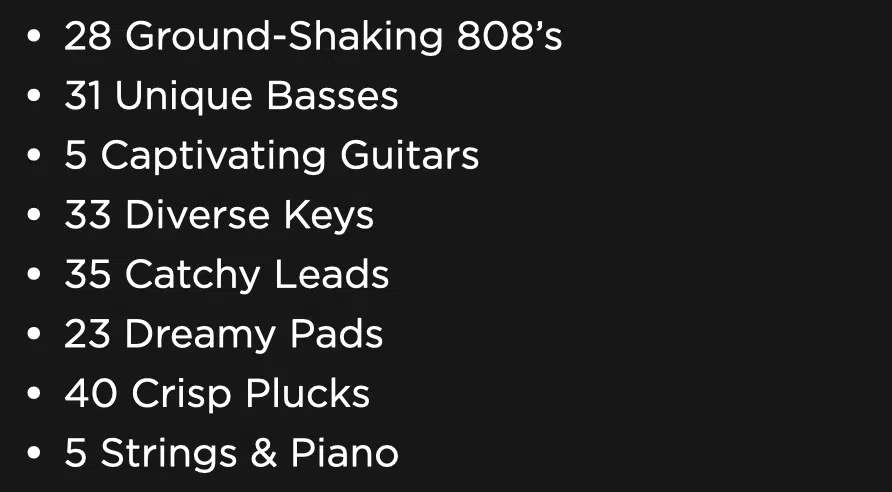 #4. Unison Billboard "Hot 100" One-Shot Collection ($37)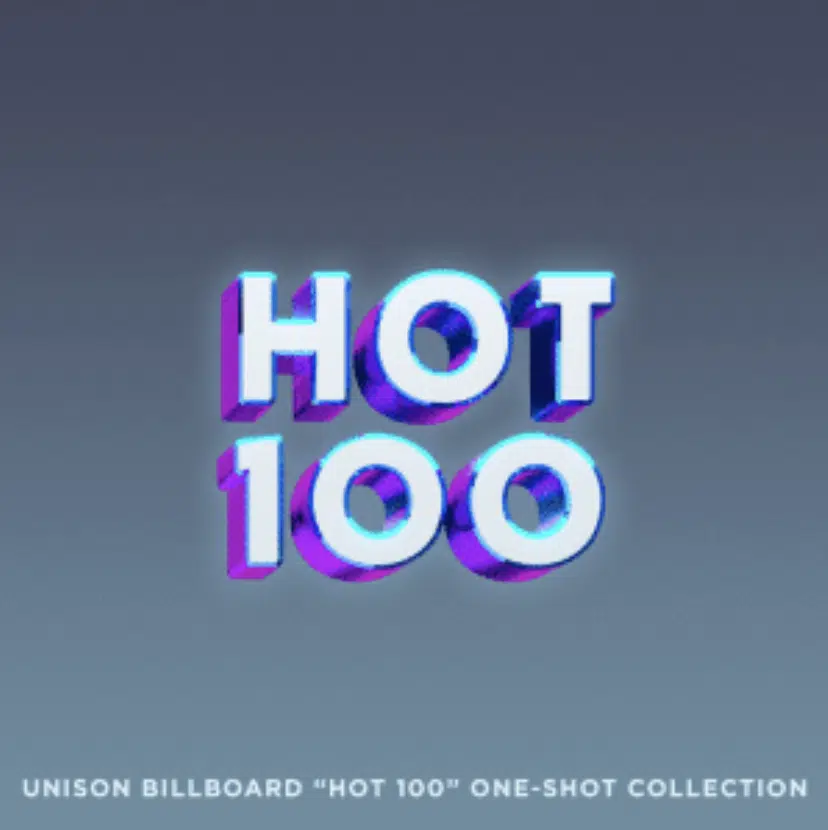 The Unison Billboard "Hot 100" One-Shot Collection is your passport to chart-topping success.
This collection delivers a complete set of one-shots designed to give your tracks the distinctive sonic flavor of hit songs.
It's inspired by artists like:
The Weeknd
Justin Bieber
Drake
Unison Audio has dedicated countless hours to studying the sound design of top artists and their biggest hits 一 extracting their unique essence, and condensing it into this collection.
Every one-shot (from deep basses and unique guitars to smooth keys and vibey pads) carries the hallmarks of a hit song.
And is ready for you to use in your tracks right away.
By incorporating these one-shots into your production, you're tapping into the mind of a proven musical genius.
This collection offers you a shortcut to the top and supplies you with the exact elements that have proven to be successful on the Billboard Hot 100.
Achieving chart-topping success isn't about reinventing the wheel…
It's about understanding what works and creatively integrating those elements into your unique musical vision.
The Unison Billboard "Hot 100" One-Shot Collection offers just that: a tried and tested path to create captivating music.
Download the Unison Billboard "Hot 100" One-Shot Collection Now
This Sample Pack Contains: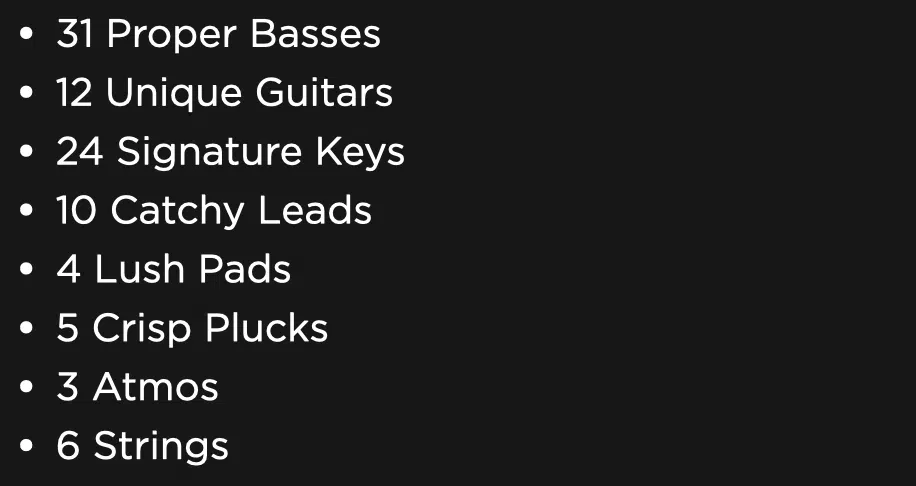 #5. Unison 808 Pack ($7)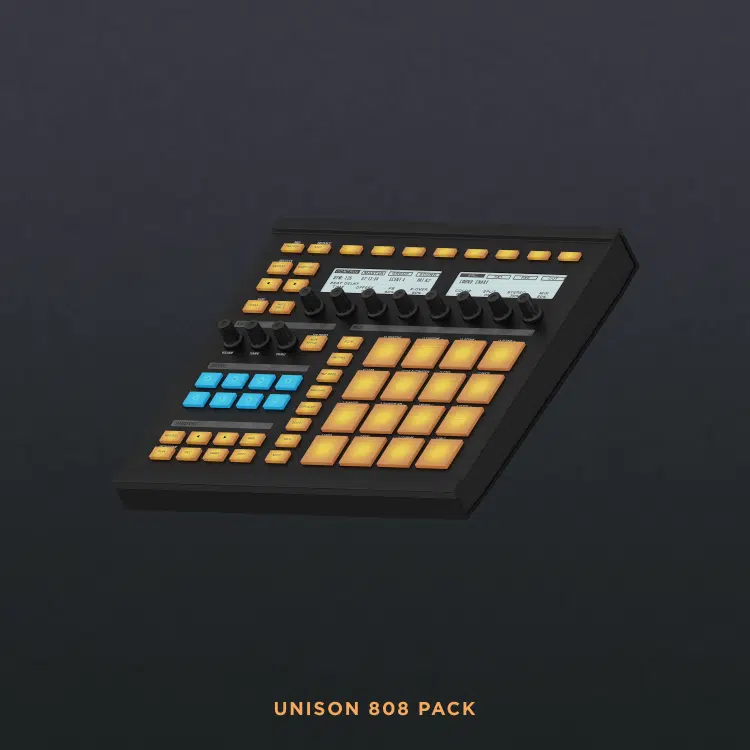 The Unison 808 Pack is a true game-changer.
These powerful 808s are designed to lend your beats an unmistakable edge.
It can seriously help them cut through the mix and drive your music with the intensity that only a well-crafted 808 can deliver.
Unison Audio's expert sound designers and producers have painstakingly modelled these 808 samples after the styles found in the biggest hit songs in modern music.
From Hip Hop and Travis Scott type beats to UK drill and future bass, these 808s are the secret weapon that will make your beats hit harder.
Harder than you ever thought possible, in fact.
Every 808 sample in this collection has been crafted with an obsessive attention to detail 一 delivering sounds that are not just high-quality, but also distinct and versatile.
They are designed to seamlessly integrate with any DAW and are key-labelled for convenience.
In other words, they empower you to create hard-hitting beats and add rich, low-end depth to your mixes.
Which, as you know, is what it's all about!
Download the Unison 808 Pack Now
This Sample Pack Contains:

Drum Sample Packs: Final Thoughts
In the ever-evolving world of music production, drum samples are the backbone of any legendary track.
Having a professional selection of high-quality, unique drum samples at your fingertips is essential for creating captivating beats that top the charts.
Having journeyed through the best drum sample packs of 2023 (both free and paid), we're confident you now have an arsenal ready to cater to any creative need that might arise.
From creating addictive beats with MIDI Drum Kits, to recreating the magic of famous beatmakers or unleashing the raw power of perfectly processed 808s, these packs offer unparalleled quality.
Remember, each drum pack has been meticulously crafted by Unison Audio 一 ensuring top-tier quality, adaptability and ease of use.
They are all geared towards empowering you to make the music you've always wanted to; professional and mesmerizing.
Whether you are a seasoned producer or a novice beatmaker, these packs are designed to help you break through creative barriers and craft soundscapes that are uniquely yours.
They not only provide you with the tools to make great music but also inspire you in a profound way.
Ultimately, the best drum samples are those that help you fulfill your creative vision.
And these packs, each with its unique features and strengths, are designed to do just that.
So go ahead, dive in, and let your creativity run wild.
Until next time…