Welcome to your definitive guide to the best lofi plugins available in the music production world today.
With the revival of lofi music across many genres, these plugins are essential tools in recreating those cherished warm, crackly, and nostalgic sounds.
Our meticulously curated list brings together a comprehensive set of 12 of the best lofi plugins on the planet 一 4 of which are completely free & 8 premium-priced options.
Unlike other articles that merely scratch the surface with a few sentences about each plugin, we aim to dive deeper.
We're covering everything you need to know, like all the significant:
Details

✓

Functions

✓

Standout features

✓

Abilities & capabilities

✓

Unique inclusions

✓
We firmly believe that understanding the full capacity of these tools is key to unlocking your creative potential and shaping your unique sound in the lofi landscape.
Whether you're an established producer or just starting out, there's something for everyone in this extensive rundown.
So, let's dive in…
What are Lofi Plugins?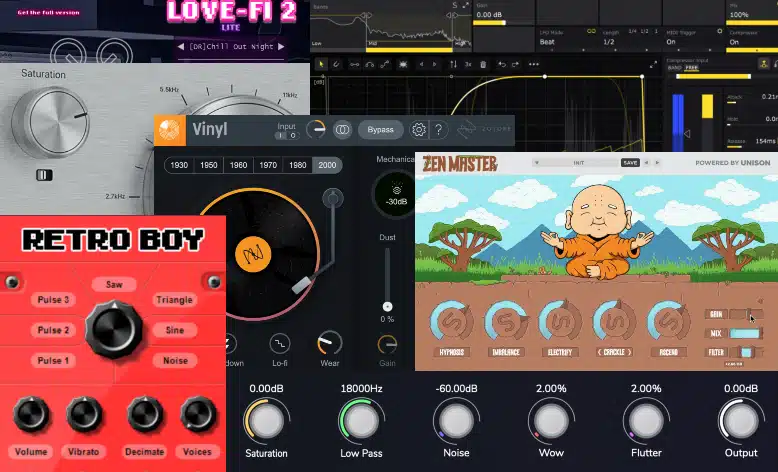 To kick things off, it's essential we clear the air about what exactly lofi plugins are.
You see, "lofi" or "lo-fi" is short for "low fidelity," a term that captures the nostalgia-soaked sound that replicates the beauty of old recording equipment.
It's an aesthetic defined by imperfections 一 producing a warm, authentic feel typically associated with vinyl records and old cassette tapes.
This sound is the backbone of genres like lo fi hip hop, and it's what gives lo fi music its unique lofi vibe.
But how does one achieve this distinct sound in the world of digital music production?
Enter: the best lo fi plugins.
These tools let producers intentionally degrade the audio quality of their tracks to provide them with that characteristic lo fi sound.
Lofi plugins can emulate:
The noise, wobble & warmth of analog tape
The crackle and pop of vinyl records
Plus, many other audio artifacts 
It's a bit of an oxymoron when you think about it; using modern, high-tech tools to replicate low-tech, vintage sounds.
Yet, it's precisely this blend of the old and new that makes lofi plugins so versatile and desirable in the world of music production today.
The 4 Best Free LoFi Plugins of 2023
Now that we've covered the basics, let's start exploring the best lo fi plugins (both free and paid), that can help you achieve this sound in your own music productions.
We'll kick things off with the free lofi plugins… because who doesn't love good quality stuff that won't dent your wallet?
#1. Zen Master by Unison Audio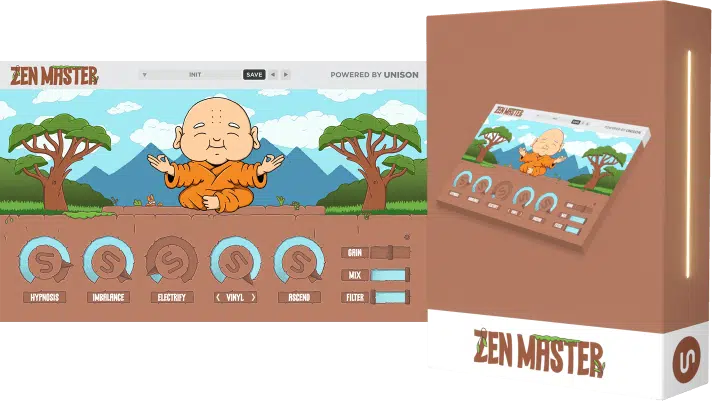 Zen Master by Unison Audio is a free lofi plugin that effortlessly transforms any sound to exude a lo-fi, warm, and vintage aura.
This free plugin has been intricately designed to help music producers and enthusiasts bring their sound to life 一 instilling them with a feel of nostalgia and a unique character.
It functions as the perfect tool for those yearning to introduce a retro feel to their music and emulate sounds as if they were recorded decades ago on vintage analog equipment.
Whether it's lo fi hip hop, or an intriguing hybrid, this lo fi plugin is supreme.
Zen Master features a simple yet effective interface, with only five knobs making it incredibly user-friendly.
This simplicity, however, does not compromise the plugin's capability to produce an array of pristine sounds.
Zen Master ingeniously combines analog and digital modeled effects; allowing for an awesome hybrid effect that gives your mixes a unique edge.
It is like having a compact, vintage studio at your fingertips.

Each knob on Zen Master presents a world of sound possibilities, including:
The Hypnosis knob 一 Applies a one-of-a-kind detune and width effect that introduces an ethereal quality to your sound.
The Imbalance knob 一 Brings in tape-modeled pitch wobbling that adds a human-like, retro feel to your sounds.
The Electrify knob 一 Applies calculated bitcrushing, degrading your sounds to achieve the classic lo-fi style.
The Noise knob 一 Introduces three signature noises – vinyl, crackle, or white – infusing your sounds with vintage vibes.
The Ascend knob 一 Applies a majestic reverb, creating a perfect balance of spaciousness, warmth, and a clean sound.
What sets Zen Master apart is that, despite its professional sound results, it is 100% free forever.
This shows Unison Audio's commitment to equipping every music creator with high-quality sound production tools, regardless of their budget.
In addition, Zen Master comes with lifetime updates, which ensures that you always stay ahead of the curve in the rapidly evolving music production industry.
It's also compatible with all Digital Audio Workstations (DAWs) and works seamlessly with both Mac and PC.
For all these reasons and so much more, we've deemed this the best of the best lofi plugins of 2023, easily.
Bottom line, other plugins just can't compare.
NOTE: If you'd like to read more about Zen Master, we've got you covered!
Standout Features: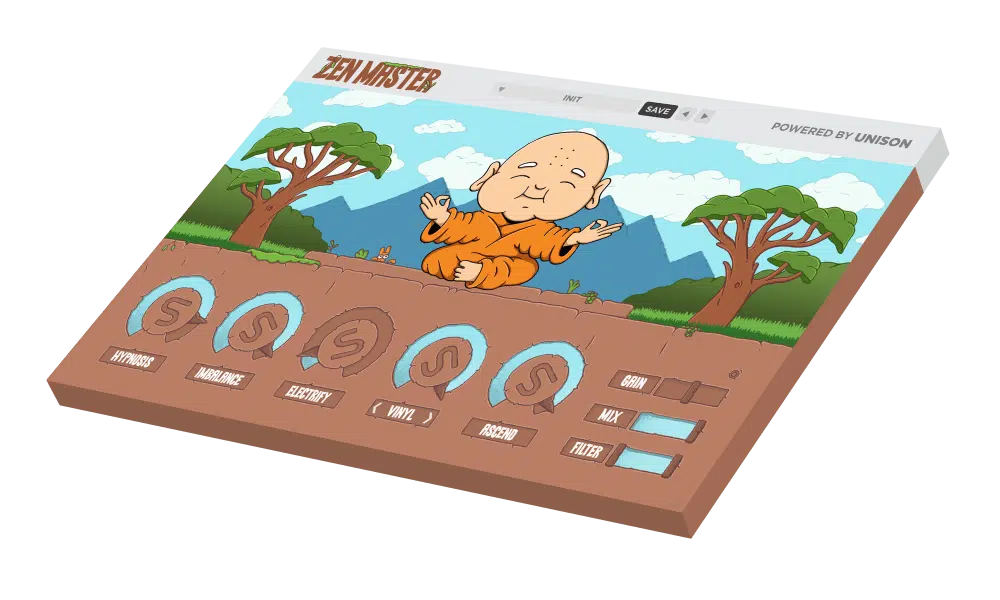 Five unique FX knobs for creative sound manipulation.
The perfect combination of analog/digital modeled effects.
Compatible with all DAWs and works with both Mac & PC.
Free forever, with lifetime access and updates.
User-friendly interface with only five knobs for ease of use.
#2. Vinyl by iZotope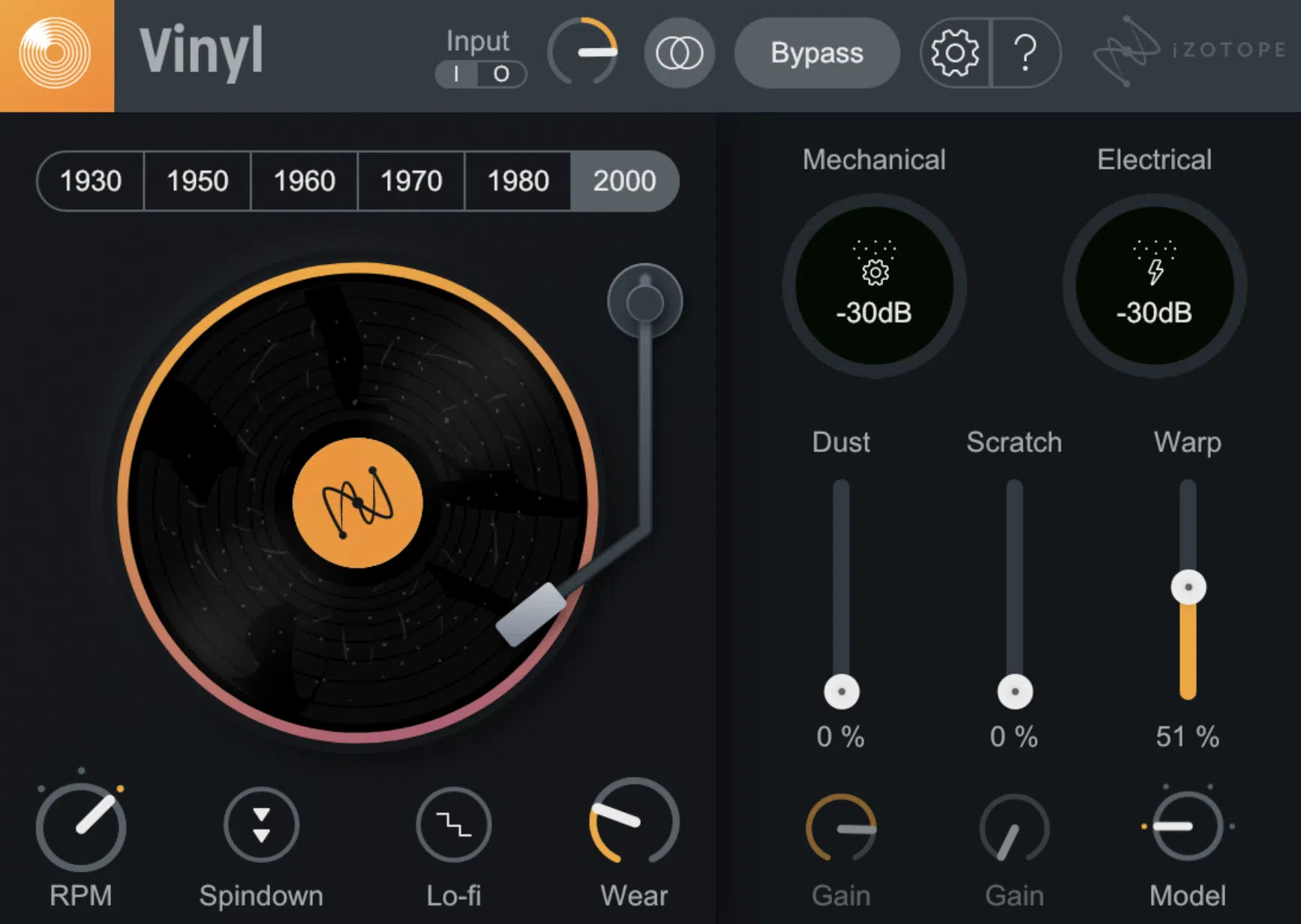 Vinyl by iZotope is a definitive lo-fi plugin designed to replicate the much-loved aura of vinyl records.
It is adept at simulating the dust, scratches, warp, and mechanical noise reminiscent of vinyl records.
Now, it also includes a Lo-fi effect that adds the signature tone of 80s hip-hop resampling 一 making it an even more essential tool for any music producer making lo fi beats with that classic sound.
Vinyl goes beyond traditional plugin offerings by simulating the colorful character-filled artifacts and classic tone found in vinyl records.
It brings these unique qualities to your production and helps you add depth/texture to your music in just a few seconds.
Furthermore, with the new Lo-fi effect, you can mimic the saturated, worn timbre of late-80s hip-hop instantly (making Vinyl an even more versatile tool for music producers).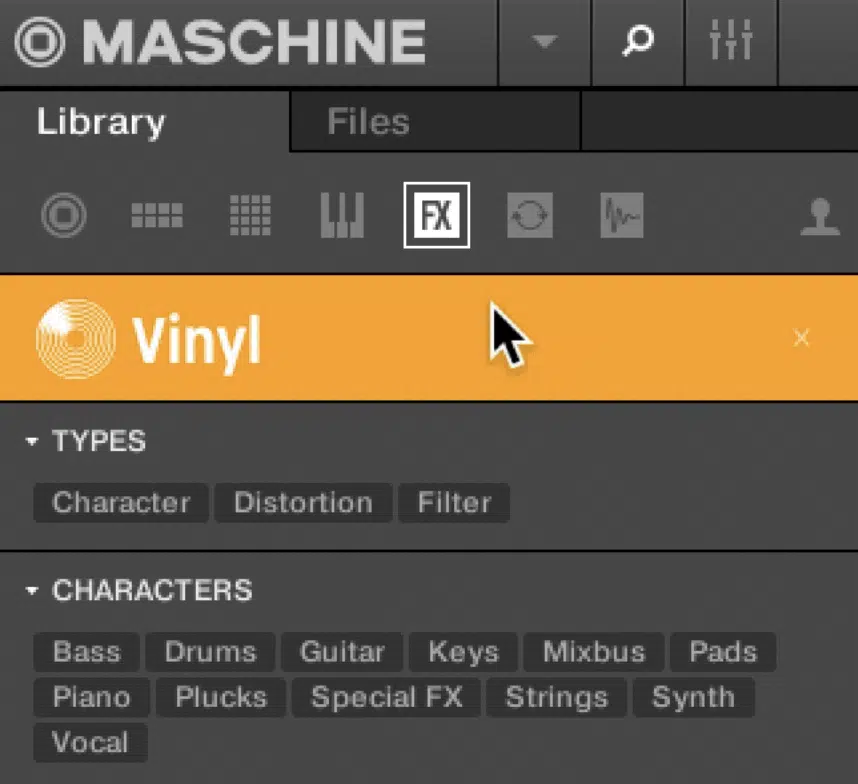 This lo fi plugin is compatible with Native Instruments gear and software, enabling you to add:
Age
Scratches
Electrical noise
It also requires no setup, meaning you can tweak parameters on-the-fly and browse menus right from hardware controls.
This is a major advantage for you, as it allows you to focus more on your music and less on the technical aspects of production.
Vinyl is designed with a simple, clean user interface that lets you craft believable vintage effects right away.
Despite its sophisticated capabilities, it is easy on your computer, which means you can use it as much as you want, even in your most complex productions.
Standout Features: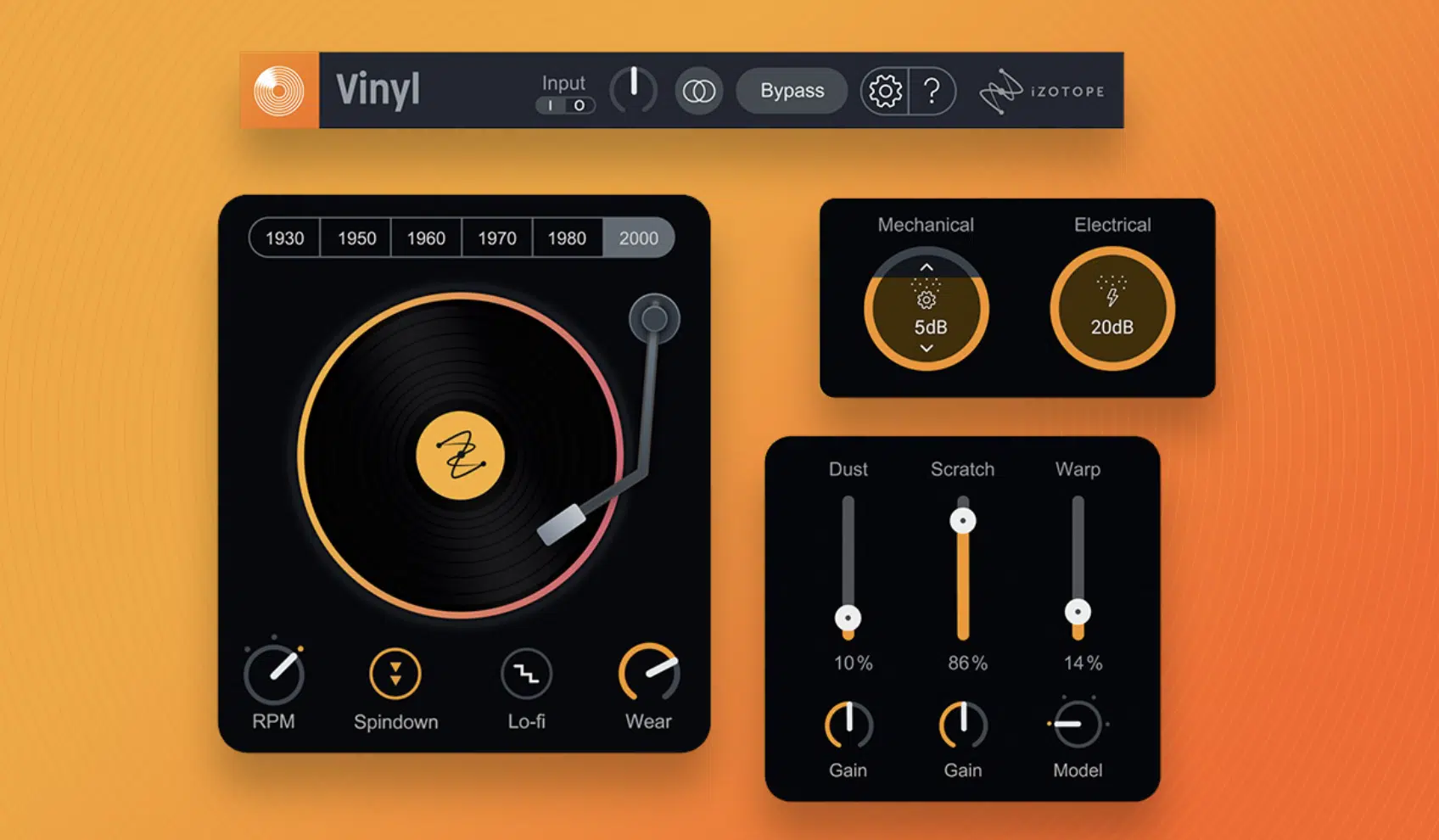 Simulates the dust, scratches, warp, and mechanical noise of vinyl records and vinyl noise.
Includes a new Lo-fi effect that adds the signature tone of 80s hip-hop resampling.
Full compatibility with Native Instruments gear and software.
On-the-fly tweaking and menu browsing right from hardware controls.
Simple and clean user interface for easy crafting of vintage effects.
One of the best lofi plugins of 2023.
3. Lo-Fi Keys by Clark Audio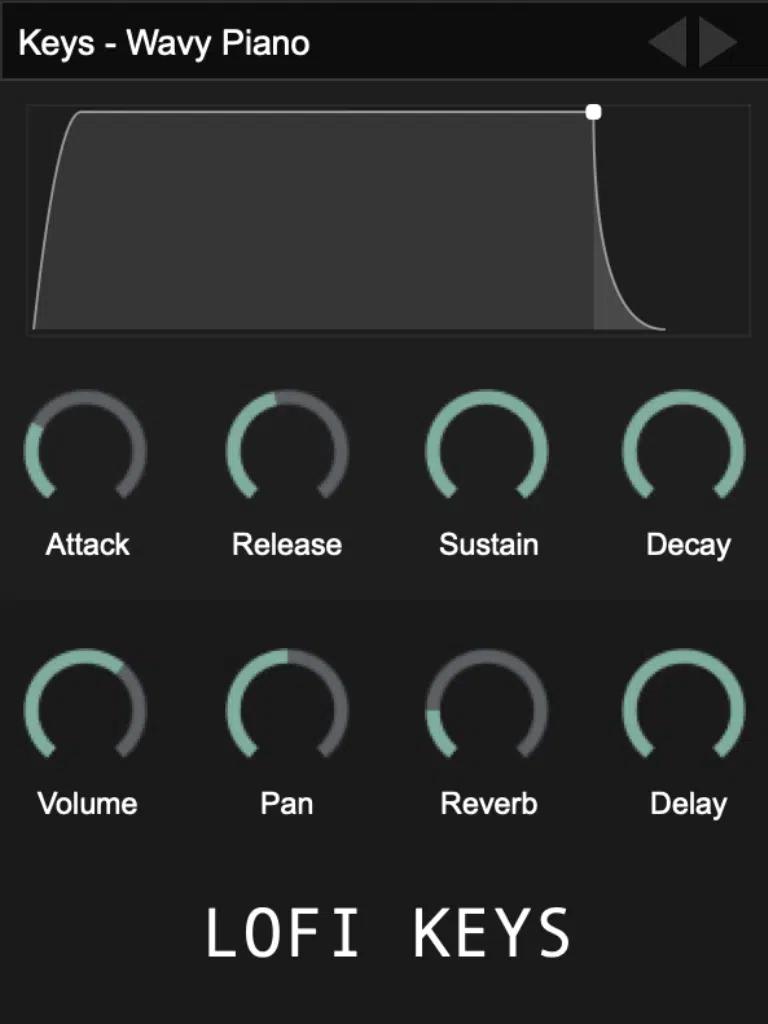 Lo-Fi Keys by Clark Audio is a plugin inspired by today's modern Lo-Fi music.
This unique lofi plugin allows you to create soft and dusty piano chord progressions and melodies, bringing to your tracks the hallmark aesthetics of lo-fi music.
Lo-Fi Keys features 10 sampled piano instruments 一 each with its distinct sonic character, ensuring you have plenty of options to choose from.
The process of creating each preset began with the actual sampling of real pianos, including:
A classic grand piano
Upright piano
Electric keyboard
After recording, each sample underwent light editing and processing, where vinyl and tape textures were applied to emulate a vintage sound.
This meticulous approach results in high-quality samples that embody the characteristics found in today's most popular lo-fi piano beats.
What sets Lo-Fi Keys apart is its simple yet highly effective interface.
At the top of the UI, you can select from the nine presets spread across four instruments.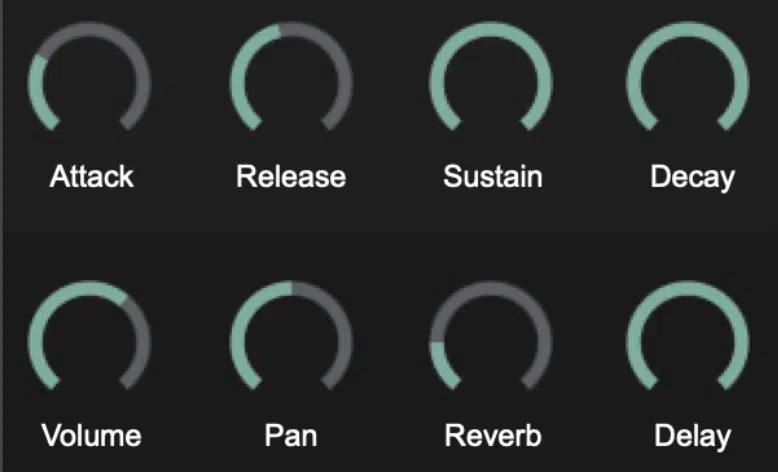 For further customization, the interface offers eight parameters:
Attack
Decay
Sustain
Release
Volume
Pan
Reverb
Delay
This makes it possible to get specific tones and adjust the sound to your liking, yet the plugin remains straightforward enough for beginners.
The visual appeal of Lo-Fi Keys is also worth noting, which is another reason it's one of the best lofi VST plugins.
Its all-black interface is a delight for dark mode enthusiasts, and the graph showing the EQ enhances user experience.
The text and accents, presented in white and muted dark green respectively, add clarity and contrast to the overall design.
Lo-Fi Keys requires 1 GB of disk space, which may seem large compared to other free instrument plugins.
However, the larger size correlates to the high-quality samples and sounds it offers.
NOTE: It is compatible with both Windows and macOS, in 64-bit versions, and supports AU, VST2, and VST3 formats.
This means that Lo-Fi Keys can be used with virtually any DAW.
Standout Features:

10 sampled piano instruments, each with a unique sonic character.
Interface includes nine presets and eight customizable parameters.
Visually appealing, user-friendly all-black interface.
High-quality samples created through a meticulous process of recording and processing.
Compatibility with both Windows and macOS, in 64-bit versions, and supports AU, VST2, and VST3 formats.
One of the best lofi plugins of 2023.
#4. Krush by Triktik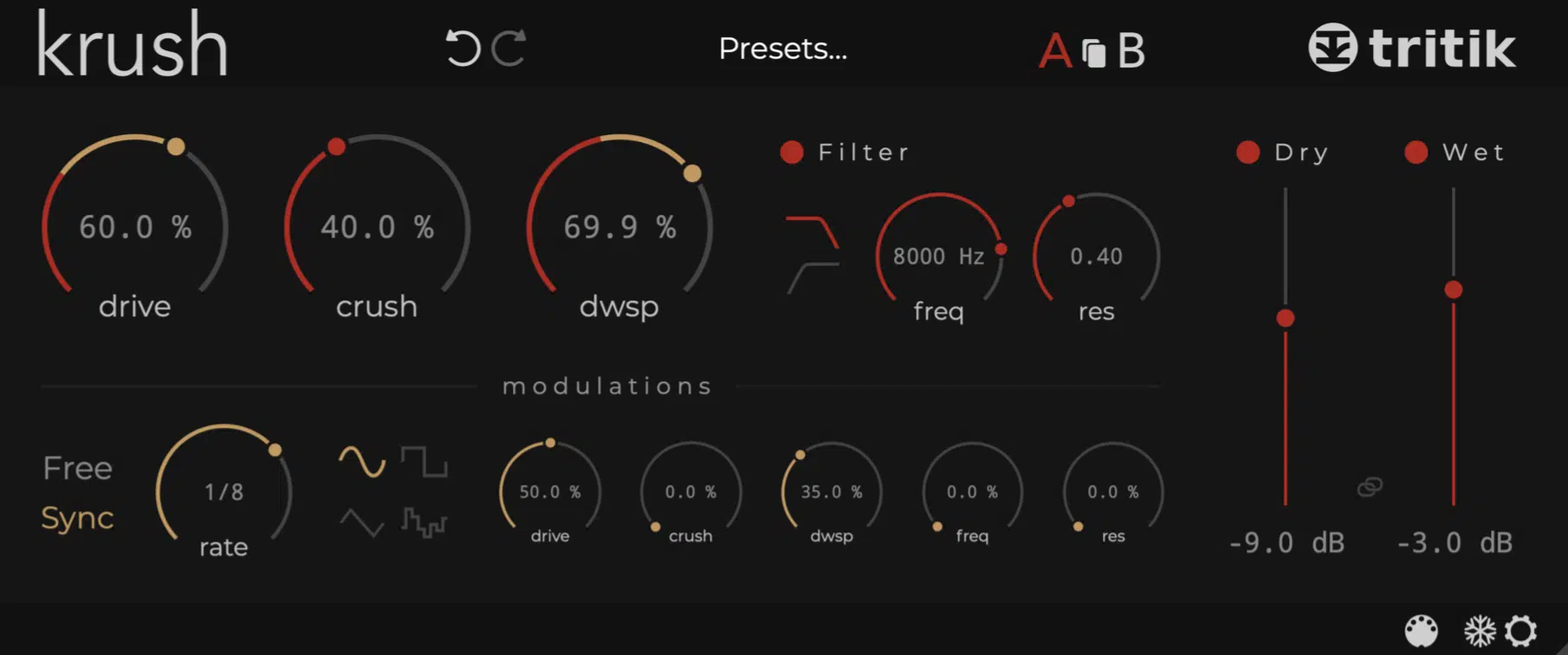 Krush by Tritik is a unique plugin that offers users a unique combination of digital crispness and analog warmth, providing a diverse palette of sounds.
Utilizing its bit-crushing and downsampling algorithms, Krush can range from the dirtiest digital effects to crunchy modulated colors.
Plus, all the classic and weirdest bit-crushing effects in between.
Krush's main controls are straightforward and versatile.
They include:
A crunchy drive stage
Bit depth reduction
Sample rate reduction
Analog-modeled resonant filters (which encompass both low-pass filter and high-pass filter options)
This comprehensive set of controls allows for a wide range of sonic manipulation, whether you're looking to create a lo-fi vibe or distort your sound with a digital edge.
What sets Krush apart is its robust modulation section.
With free or tempo-synced modulation speed, four modulation waveforms, and modulation depth for every parameter, it offers a wealth of possibilities for bringing your sounds to life.

Whether you're looking to add subtle movement or drastic shifts, this modulation section will serve you well.
Krush's interface is clean, intuitive, and fully resizable, ensuring a seamless user experience.
NOTE: Tooltips and preferences are available in English, French, Portuguese, or Spanish, making it accessible to users around the world.
This lo fi plugin boasts a file-based preset system, which can be accessed through a menu or browser.
There's also a presets 'freezer' for safe recall, as well as the ability to copy and paste the current state using the system clipboard.
At the heart of Krush, you'll find a trio of distortion flavors:
A clipper
Bit crusher
Downsampler
These are paired with a resonant multi-mode filter, which offers high-pass and low-pass modes across a 20 Hz – 20 kHz frequency range.
Moreover, dry/wet signal level sliders allow for easy parallel processing.
All these features are what make Krush stand out among other bit crushing plugins.
Standout Features:

Combination of digital and analog sounds with bit crushing and downsampling algorithms.
Comprehensive main controls.
Robust modulation section.
Unique from other lo fi plugins.
Clean, intuitive, fully resizable interface with tooltips and preferences in multiple languages.
File-based preset system with menu or browser access, preset 'freezer' for safe recall, and copy/paste capability for current state.
Trio of distortion flavors paired with a resonant multi-mode filter and dry/wet signal level sliders.
Collection of 25 presets providing quick access to a range of distortion sounds.
One of the best lofi plugins of 2023.
The Top 8 Premium Picks for 2023
Having explored the world of free lofi plugins, it's time to delve into the realm of premium options.
These are our top 'best lofi VST plugins' picks for 2023.
They each offer a diverse range of features and capabilities to elevate your music production game.
So, let's uncover more lo fi plugins that can completely change your tracks.
#1. Sound Doctor by Unison Audio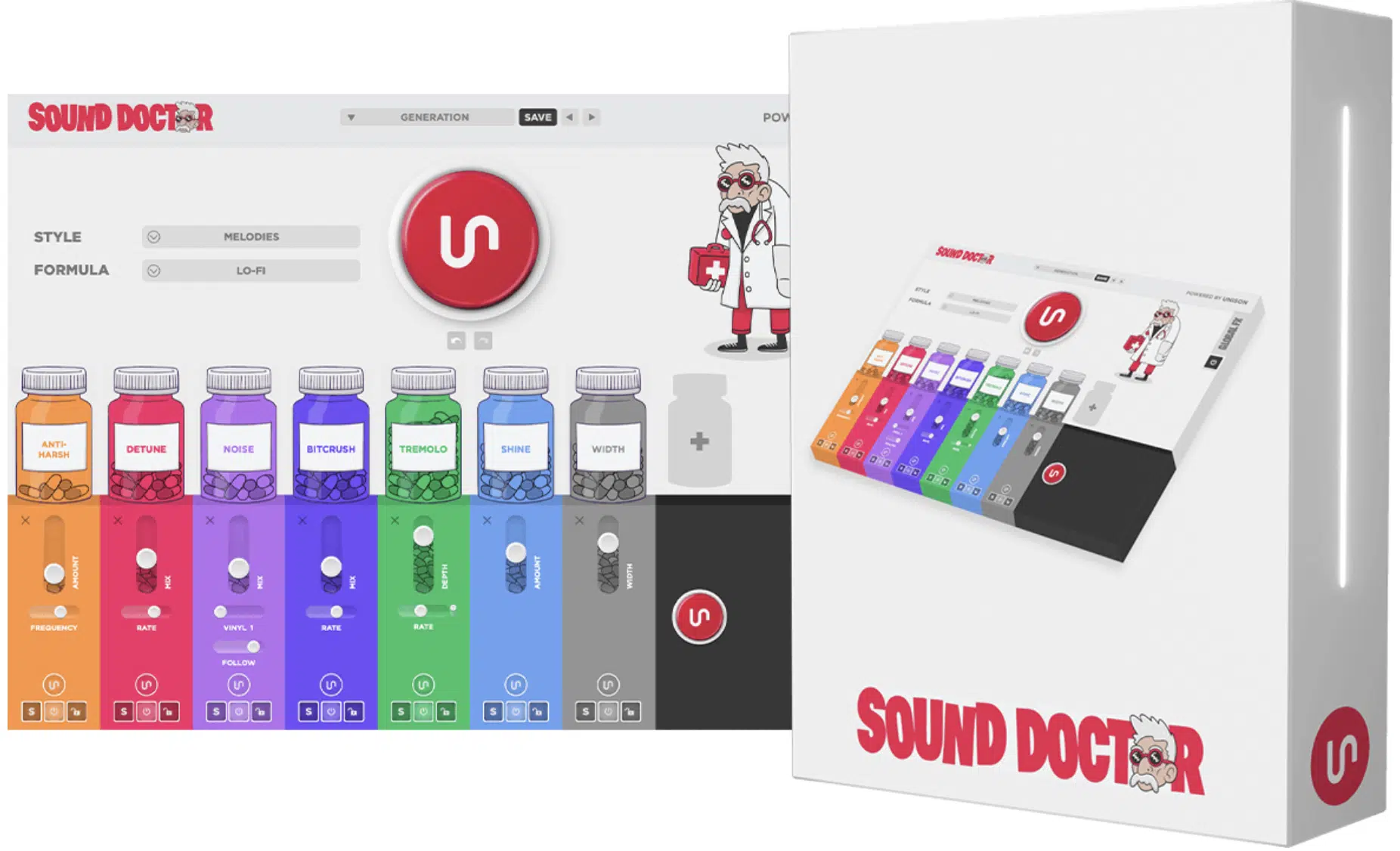 Sound Doctor by Unison Audio is the world's first and only FX chain generator plugin that's style specific. 
It's a revolutionary audio plugin that instantly generates impressive FX chains 一 pushing your music beyond ordinary limits. 
Developed by Unison Audio, Sound Doctor promises to transform any sound from average to hit-worthy with just a single click. 
It combines cutting-edge algorithms with machine learning and Unison-exclusive "FX recognition" to create style-specific FX chains that seamlessly blend into your mix.
With its innovative design and versatile functionality, Sound Doctor is all about making your music stand out in a major way.
Sound Doctor is built with a variety of styles in mind, offering you a whopping eight different styles including: 
Lo-Fi*
Aggressive
Clean
Dirty
Dreamy
Psychedelic
Unique
Warm
This wide array ensures that you have all the options to morph any sound into exactly what you envisage. 
Additionally, it presents parallel/serial options, dry/wet adjustment, and tons more parameters allowing for complete flexibility.
This gives you the liberty to stick to proven FX frameworks in each style or to go wild and invent your own. 
Creating perfect FX chains with Sound Doctor is as easy as 1-2-3: 
1. Select your preferred style and formula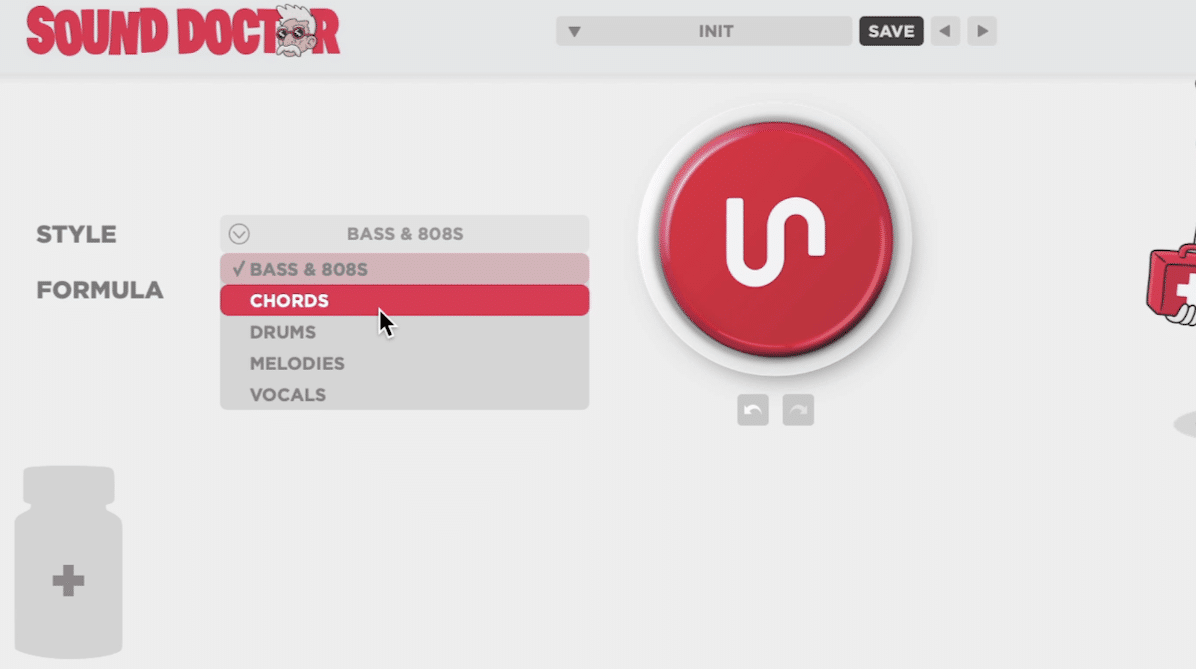 2. Generate a perfect FX chain with the press of a button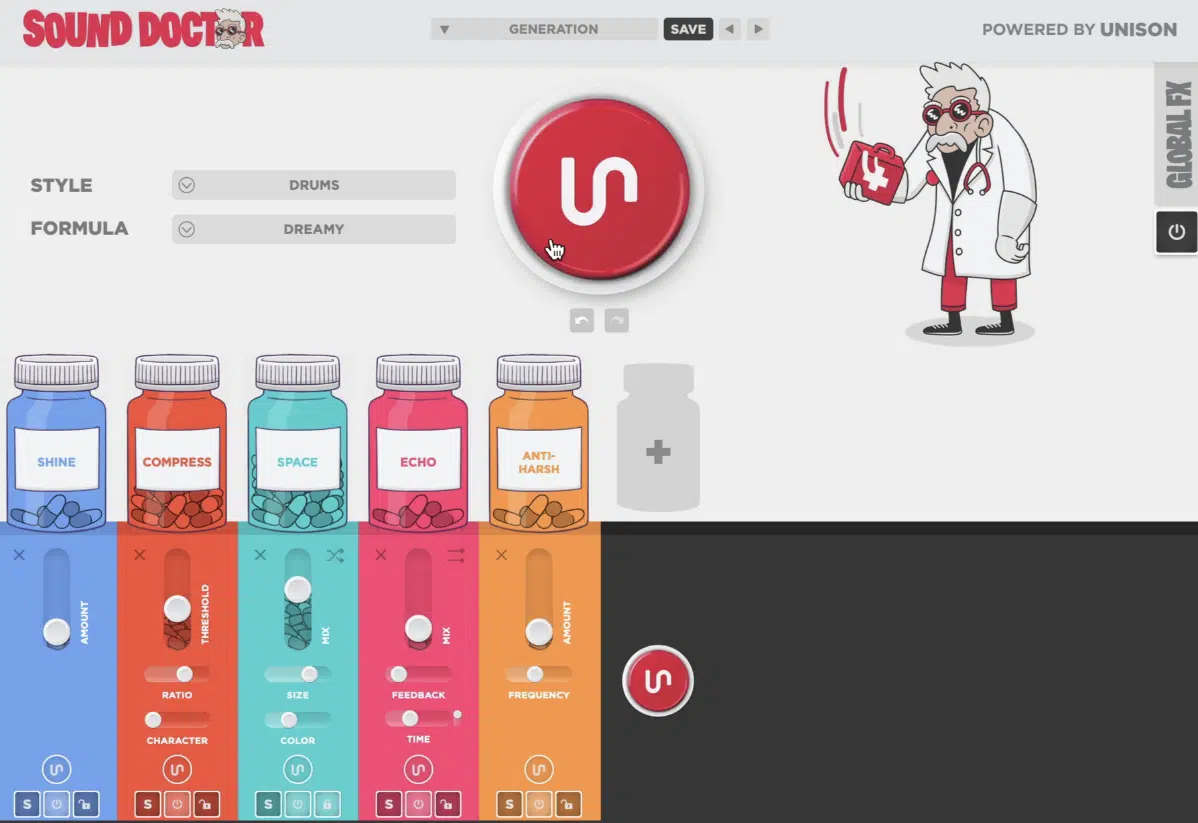 3. Customize it to your taste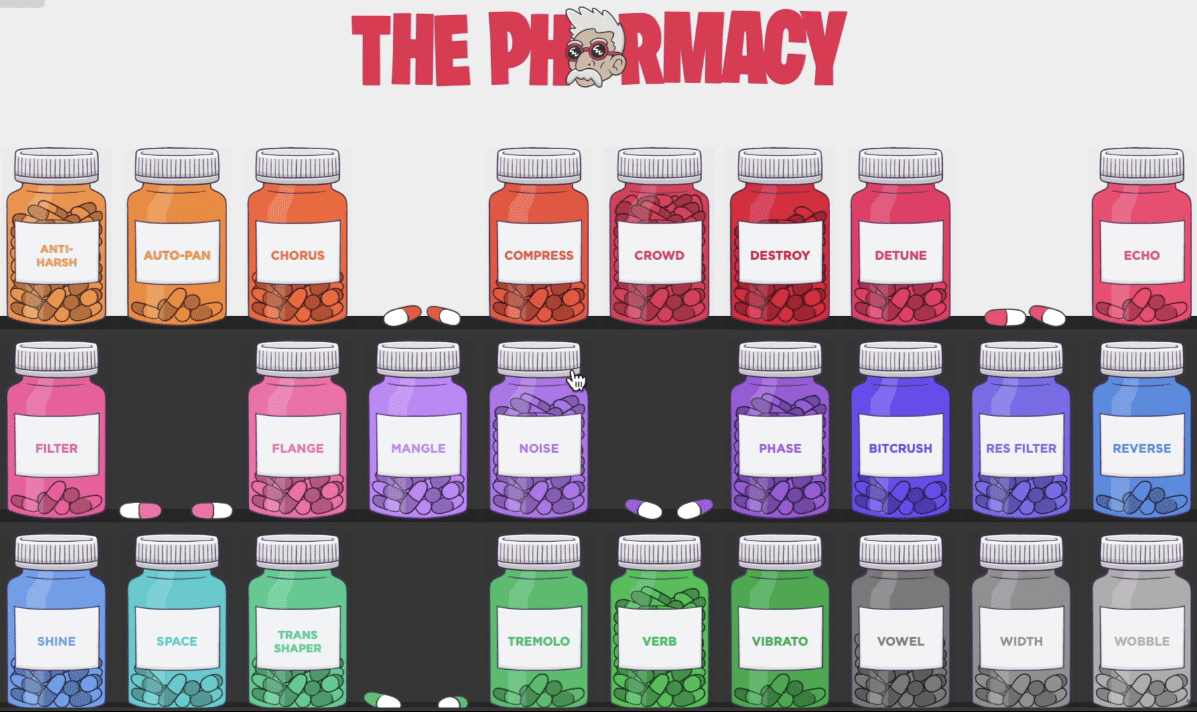 This process saves you time and effort, allowing you to focus on what you do best; creating amazing music. 
Plus, if you ever run into a creative block, Sound Doctor's infinite FX chain generation capabilities ensure that you always have fresh inspiration at your fingertips.
Sound Doctor's uniqueness is in its innovative control center which allows you to fine-tune your chain and add an additional layer of customizability. 
Inside the control center, you can push into an industry-grade limiter, master EQ'ing, adjust the global dry/wet, and more. 
You can also save your preset with the built-in preset saver, adding to its user-friendliness.
Sound Doctor is also packed with 250 factory presets for you to use 一 all modeled off super successful songs. 
This means you can start mixing your tracks 10x faster, thereby maximizing your output. 
Whether you're an established producer or just starting out, Sound Doctor offers you the tools you need to take your music to the next level. 
However, it's not just about generating FX chains… 
Sound Doctor also provides you with an unfair competitive advantage and gets your music the attention it deserves.
Standout Features: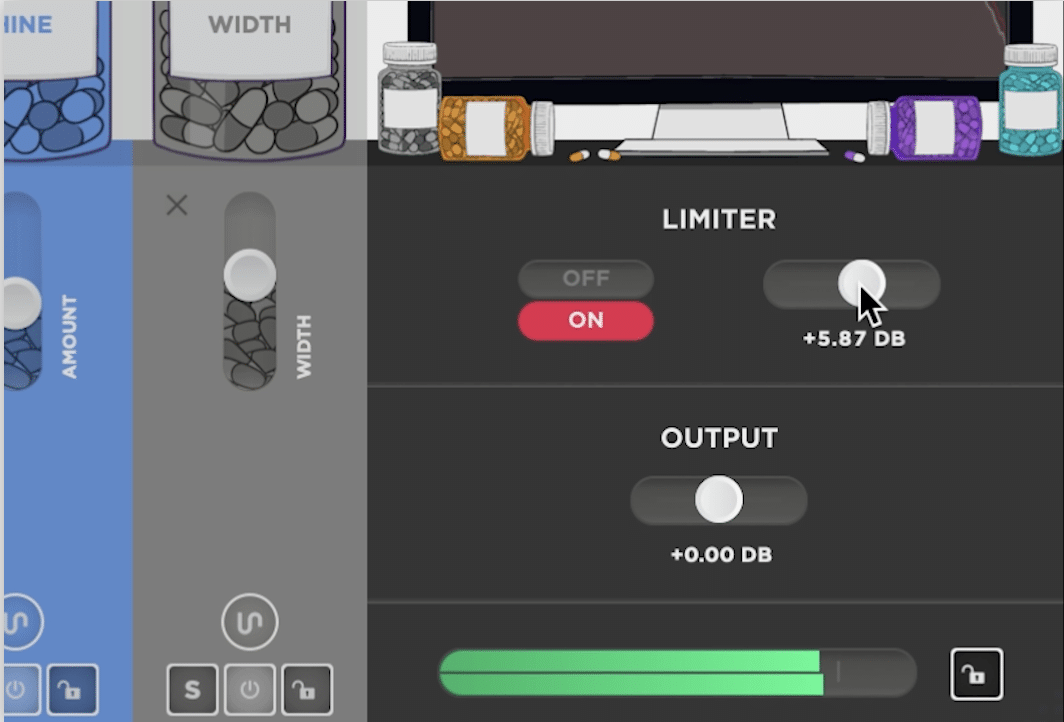 The world's first and only style-specific FX chain generator.
25 individual world-class FX to choose from.
Instantly generate FX chains in 5 styles with 8 formulas.
250 factory presets modeled off successful songs.
Full control with a master control center for fine-tuning.
8 different styles including Aggressive, Clean, Dirty, Dreamy, Lo-Fi, Psychedelic, Unique, and Warm.
Built-in preset saver for easy preset management.
Comes with special bonuses for the full payment option, valued at over $300.
One of the best lofi plugins of 2023.
#2. Super VHS by Baby Audio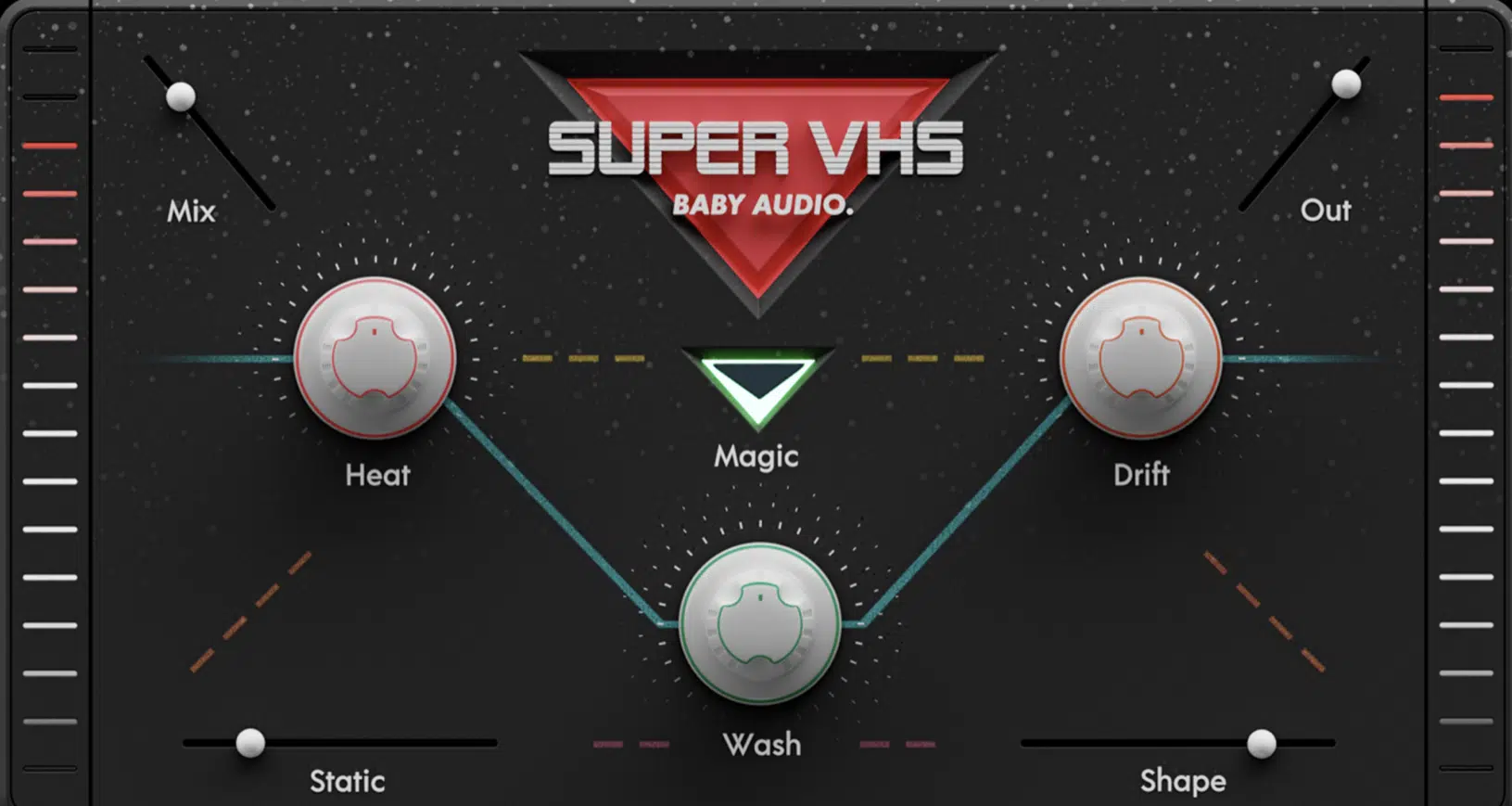 Super VHS by Baby Audio is a remarkable plugin that perfectly encapsulates the authentic retro vibe of the 1980s.
By imparting a uniquely vintage quality to your music, it makes your instruments and unique songs sound as if they've been sampled straight off an old VHS tape.
Designed for a fast and intuitive workflow, each effect in Super VHS has just one knob.
However, don't be fooled…
Multiple parameters are being adjusted under the hood to create the desired sound and add noise reminiscent of that lofi vibe.
Six 'one-knob' effects are at your disposal, each of them distinctly inspired by the VHS era.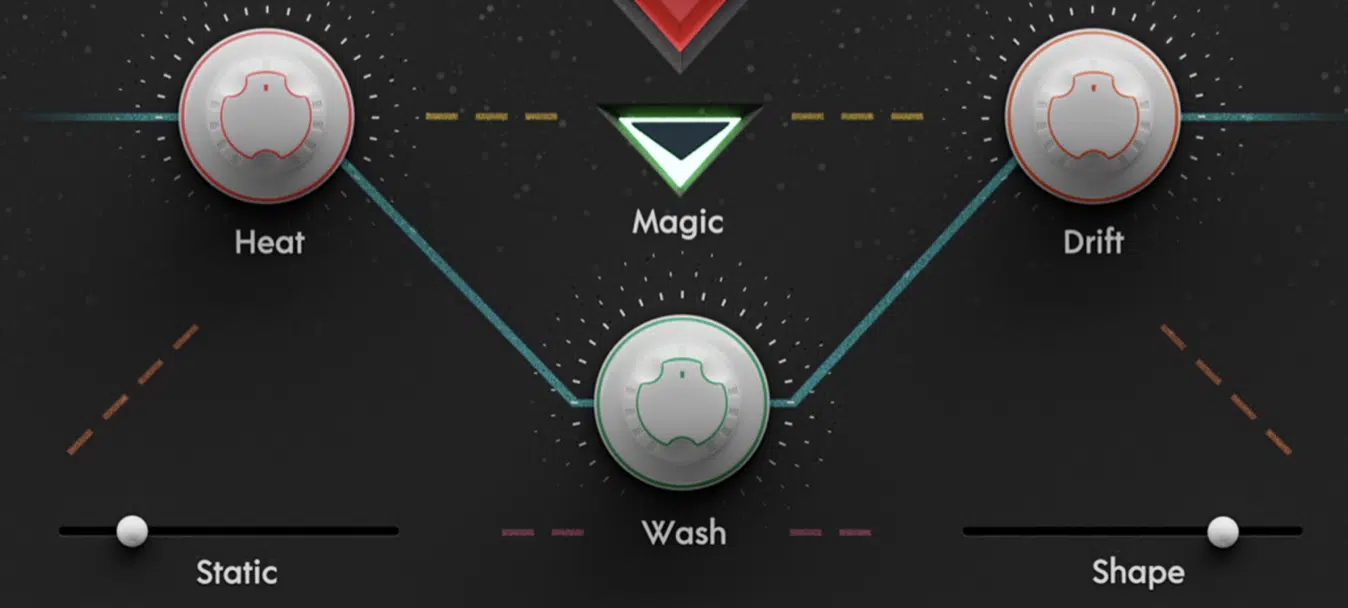 These effects are:
Static 一 Adds noise that mimics an internal synthesizer
Heat 一 An analog-emulated tape saturator reminiscent of consumer-grade tape machines
Shape 一 A sample rate reducer inspired by the 8-bit samplers of the 80s
Magic 一 Recreates a characteristic 80s style widening FX, but with a darker, deeper feel
Drift 一 Adds an unpredictable element to your tracks with its pitch fluctuation LFO
Wash 一 Introduces a 'bad hall' reverb effect that mirrors the sound of the budget-friendly 80s rack units
Although each effect can be controlled with a single knob, there are multiple parameters at work underneath, giving Super VHS its signature sound.
You can mix and match the effects to get a wide range of sonic outcomes, from subtle degradation to extreme destruction.
This flexibility makes Super VHS a powerful tool for any music producer wanting to recreate that warm, retro vibe.
NOTE: The Super VHS plugin is compatible with all major DAWs, including Ableton Live, Pro Tools, Logic Pro, FL Studio, Cubase, Nuendo, Studio One, Bitwig, Reaper, and Reason.
This wide range of compatibility ensures that regardless of your preferred digital workstation, Super VHS can be easily integrated into your workflow.
Standout Features:

Offers six unique one-knob effects, each of them capturing a different facet of the VHS era.
Provides a simple and intuitive interface for ease of use.
Compatibility with all major DAWs for seamless integration into your workflow.
Allows for quick workflow with wide-ranging results, thanks to the single control that adjusts multiple parameters.
Provides the ability to mix and match effects for various sonic outcomes.
One of the best lofi plugins of 2023.
#3. RC-20 Retro Color by XLN Audio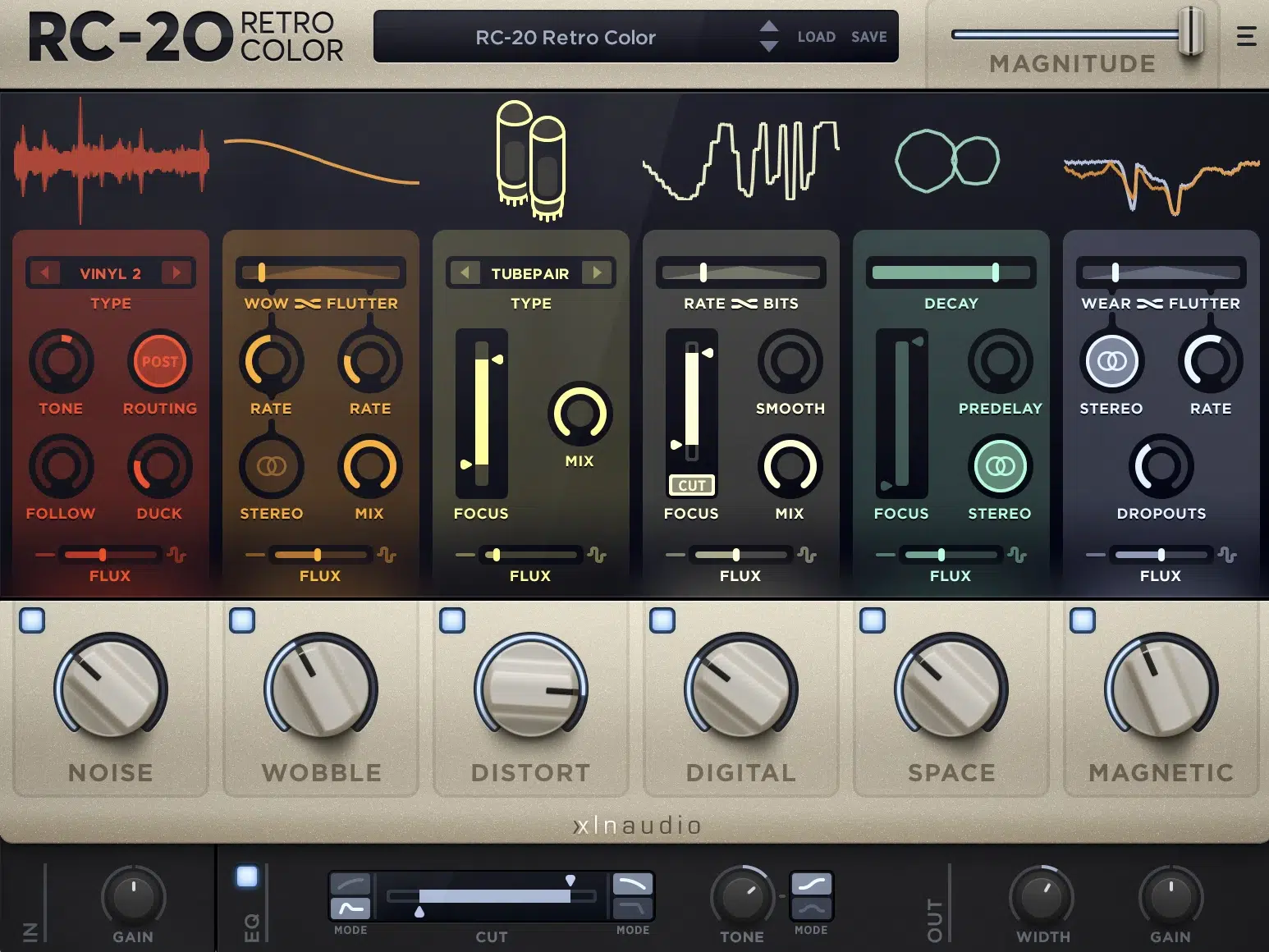 RC-20 Retro Color by XLN Audio is an inventive effect plugin that effortlessly brings the warmth and charm of vintage recording gear to the digital age.
Designed to add life and texture to any recording, RC-20 Retro Color seamlessly fits into a modern production setting, bringing that nostalgic touch to your music.
This lofi plugin features six distinct effect modules that operate harmoniously or independently.
These are:
The Noise Generator 一 Breathes life and texture into your tracks, offering a range of noise types from vinyl crackle and tape hiss to ambient studio noise and stompbox static noise.
Wobble & Flutter 一 Imparts the pitch inconsistencies associated with analog gear like vinyl record players and tape machines.
Saturation & Distortion 一 Lets you dial in everything from mild saturation to aggressive fuzz using a variety of distortion types.
Degrader & Bitcrusher 一 Helps you recreate the distinctive coloration of vintage digital gear and old-school samplers.
Reverb 一 Adds depth and width to your tracks.
Volume Drops 一 Reproduces the wear, tear, and volume loss associated with recording and playback on tape and tape recorders, contributing to the plugin's overall vintage aesthetic.

Additionally, RC-20 Retro Color allows you to easily scale all the effects and controls with a single slider, 'Magnitude.'
This feature can dial in the perfect amount of effects or create intros, outros, drops, hooks, and transitions.
This lo fi plugin also comes with great presets for drums, keys, guitars, bass, full mixes, and post-production 一 which lets you start working immediately.
Plus, it offers a free 10-day trial with full functionality and content, which the other best lofi plugins don't offer.
NOTE: If you want to see the best RC20 free alternative, we've got you covered!
Standout Features:

Six modules for creating a variety of vintage sounds.
'Magnitude' slider for easy scaling of effects and controls.
Tailor-made presets for various instruments and production scenarios.
Free 10-day trial with full functionality and content.
Adds warmth and character to any recording or mix.
One of the best lofi plugins of 2023.
#4. Retro Fi by Waves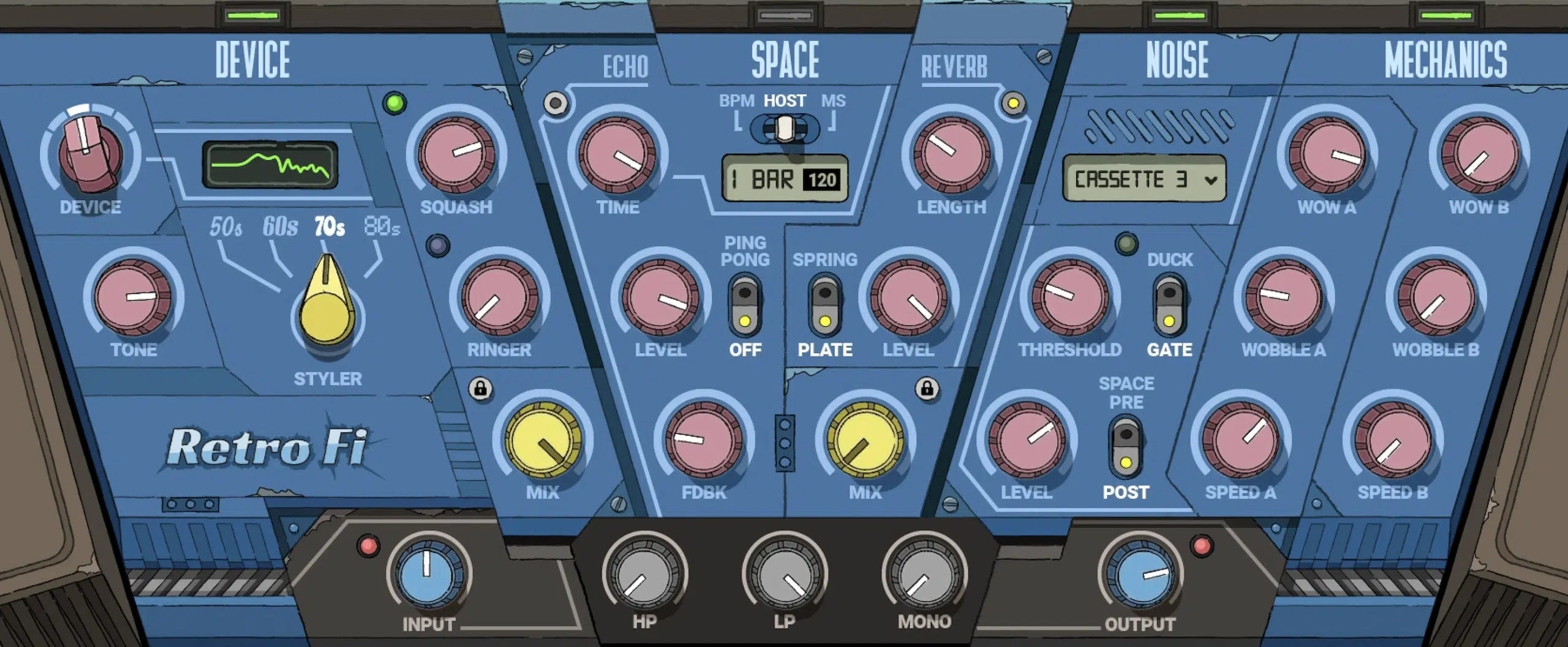 Retro Fi by Waves is a comprehensive lo-fi FX chain that brings the past's charm to the present.
This lo fi plugin enables you to rediscover past treasures, with the degraded sound and vibe of decades of neglect.
Retro Fi cherishes the quirks and charms of vintage audio gear, like:
Tape Hiss
Surface noise
Hum
Color
Wobble
Noise
These features can successfully inject life into modern tracks.
Whether your goal is to infuse modern music with vintage charm or push lo-fi sounds to the extreme edge of experimental hardcore, Retro Fi is equipped to deliver.
Retro Fi features original effects that go beyond the usual distortion or bit crushing 一 offering a vast library of lo-fi noises and textures, controlled by dynamics.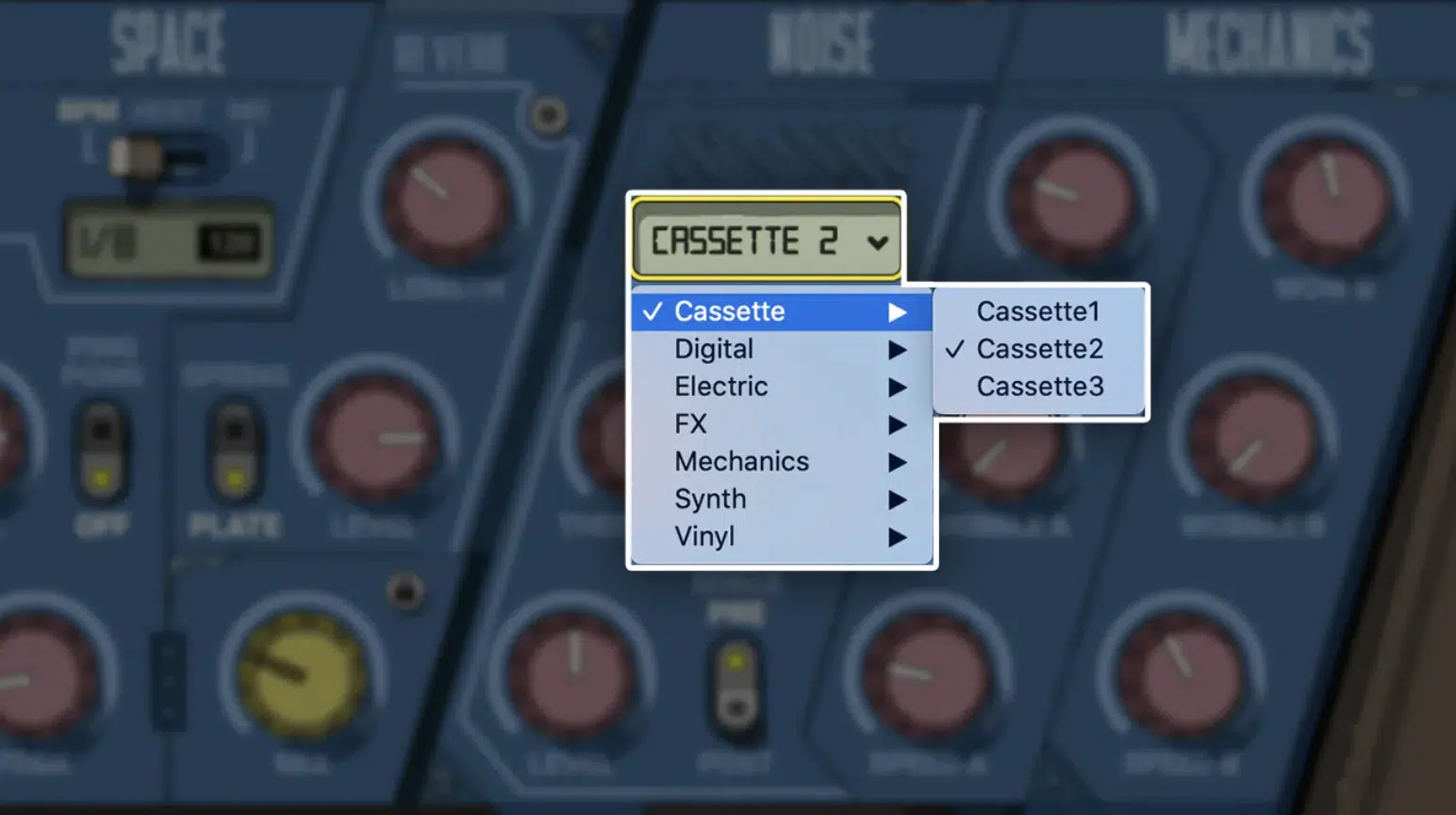 It provides a diverse collection of a retro cassette tape and vinyl sounds and allows you to add funky reverbs and delays from the early days of digital.
Retro Fi also allows you to create lo-fi percussive effects with ducking and gating, while the Squash control offers upward compression and downwards colorful compression.
With two independent Wow & Wobble engines and a carefully matched FX chain for organically "glued" analog character, Retro Fi provides a comprehensive toolkit for crafting lo-fi sounds.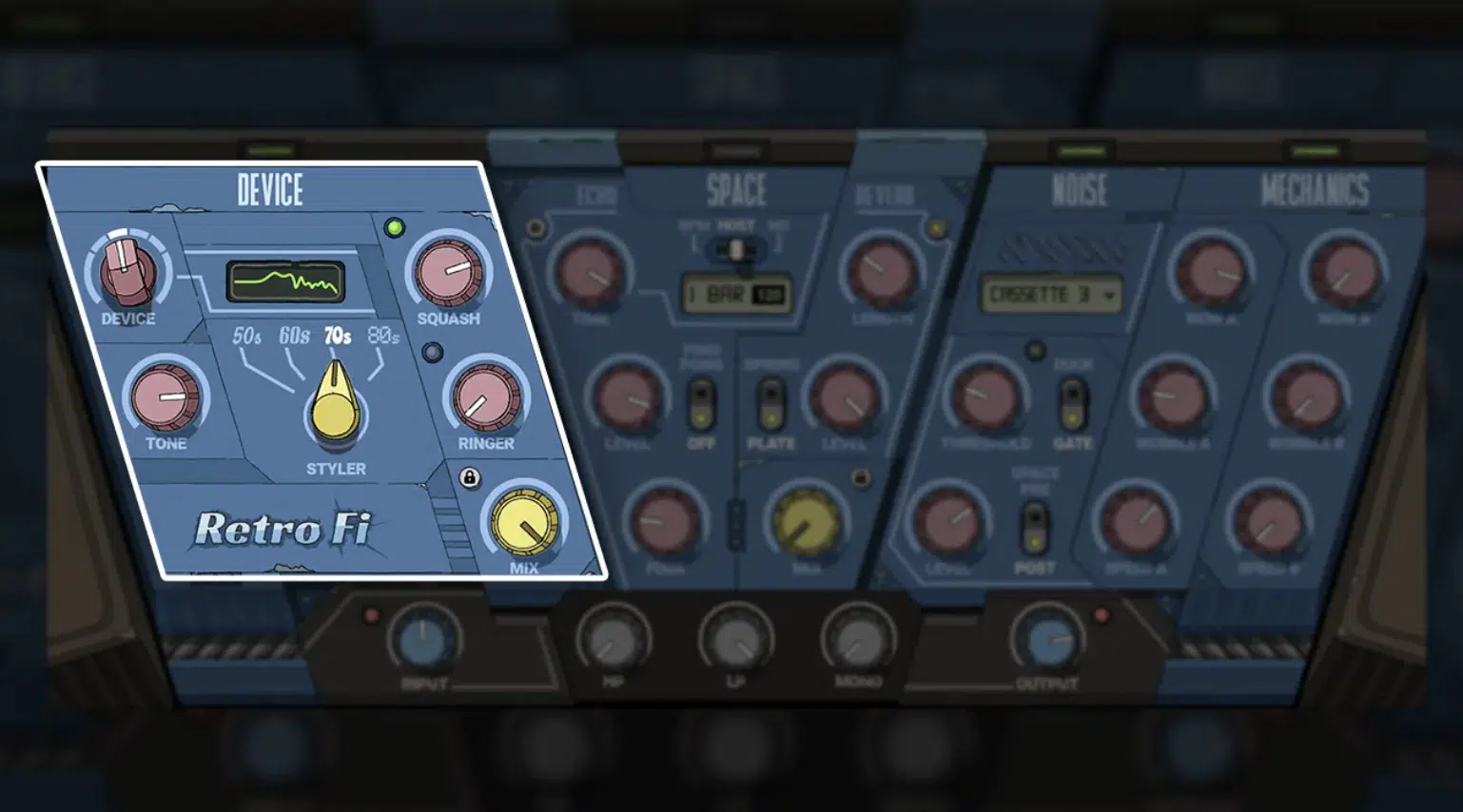 In addition, it includes a smart noise generator for ever-changing textures that never sound like a pre-recorded loop.
With a library of 67 different noises, you can create unique textures and atmospheres, such as:
Vinyl
Cassette
Electrical
Synthetic
Mechanical
Digital
FX noise sources
Retro Fi comes with over 350 presets, including presets created by top producers and beat makers in various genres, including hip hop, electronic, rock, and beyond.
These include presets from the producers of Kendrick Lamar, Mac Miller, Dr. Dre, Dua Lipa, Post Malone, and more 一 helping you tap into the creative genius of these industry giants.
From turntable rumble to wow and wobble, turntables and cassettes of yesteryears were fraught with mechanical sounds that Retro Fi masterfully brings back to life.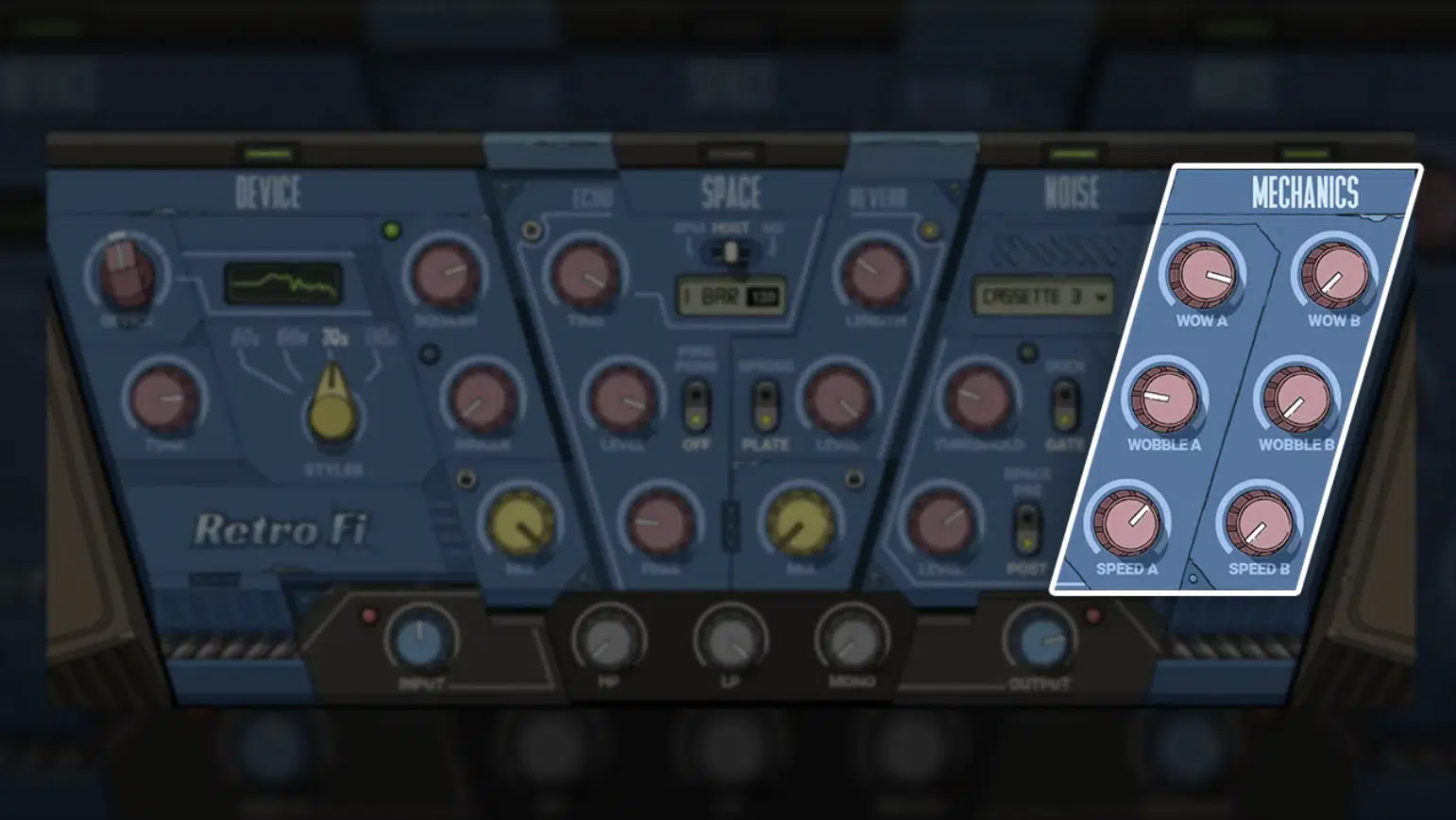 These textures can breathe life into even the dullest synth line, drum break, or vocal chop.
Duck or gate noises to flow with the music, or use them as a backdrop to provide texture.
Finally, Retro Fi allows you to create a unique sonic space with reverb; ranging from springy springs to vintage digital plates.
Sync delay to tempo for percussive echo bursts, use ping pong mode for panning, perform parallel processing, and add feedback 一 from zero to infinity.
Standout Features: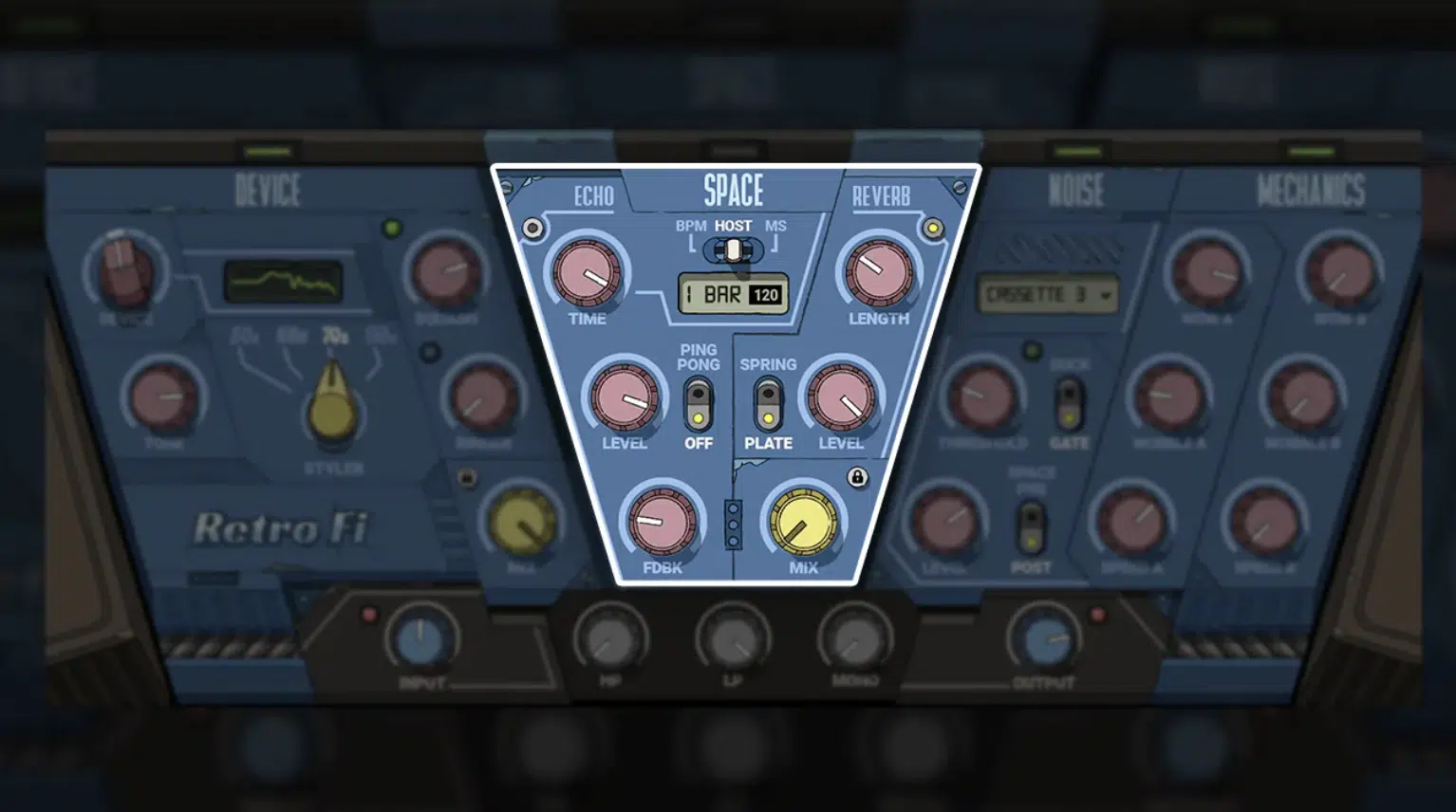 Comprehensive FX chain for creating lo-fi sounds.
Extensive library of noises and textures.
Controls for ducking, gating, compression, and modulation.
Over 350 presets, including ones created by top producers.
Smart noise generator for dynamic and ever-changing textures.
One of the best lofi plugins of 2023.
#5. Vinyl Strip by AudioThing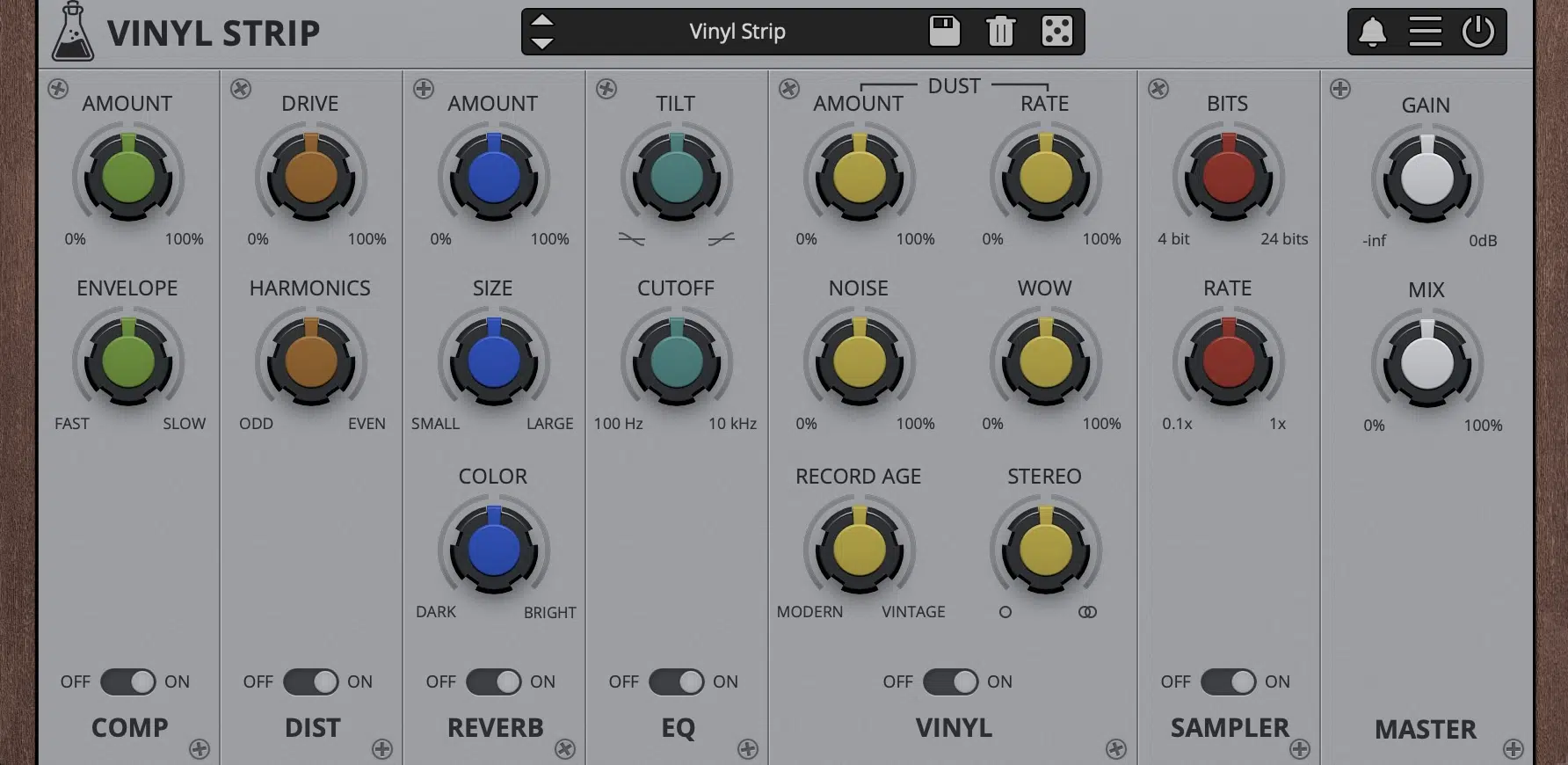 Vinyl Strip by AudioThing is a multi-effect plugin that offers six distinct modules, bringing an old-school touch to your royalty-free samples and tracks.
The modules can be arranged in any combination via simple drag-and-drop, offering a high degree of customization.
These modules are:
Distortion
Compressor
Bit Crusher
Tilt EQ
Vintage Reverb
Vinylizer
This makes it one of the best lofi plugins in the game today.
Plus, it's optimized to be lightweight on the CPU and much more than just a vinyl emulator.
Each module in Vinyl Strip is dedicated to recreating the classic vintage sound associated with vinyl recording and sampling.

The Distortion module 一 Allows you to select the type of harmonics you want to generate
The Compressor 一 Makes it easy to achieve a softer or harder sound
The Sampler module 一 Recreates the sound quality of early samplers
The Tilt EQ 一 Balances the sound like an old hi-fi system
The Reverb module 一 Adds a warm vintage space to your sounds
The Vinyl module 一 Emulates the dust, noise, warp, and response of vinyl records
By default, all modules (except the Master module) can be moved and re-arranged to create different signal flows.
For instance, you can decide to add the compressor module after the Vinyl emulation, or vice versa.
Vinyl Strip also comes with 25 presets and a preset system with a randomizer.
This offers a straightforward but potent way to add all kinds of vinyl, aging, and retro effects to your tracks.
Standout Features:
Six unique modules for a wide range of vintage sound effects.
Drag-and-drop module arrangement for custom signal flow.
Lightweight on CPU usage.
25 presets and a preset system with a randomizer.
Reproduces classic vinyl sound in a digital environment.
One of the best lofi plugins of 2023.
#6. Decimort 2 by D16 Group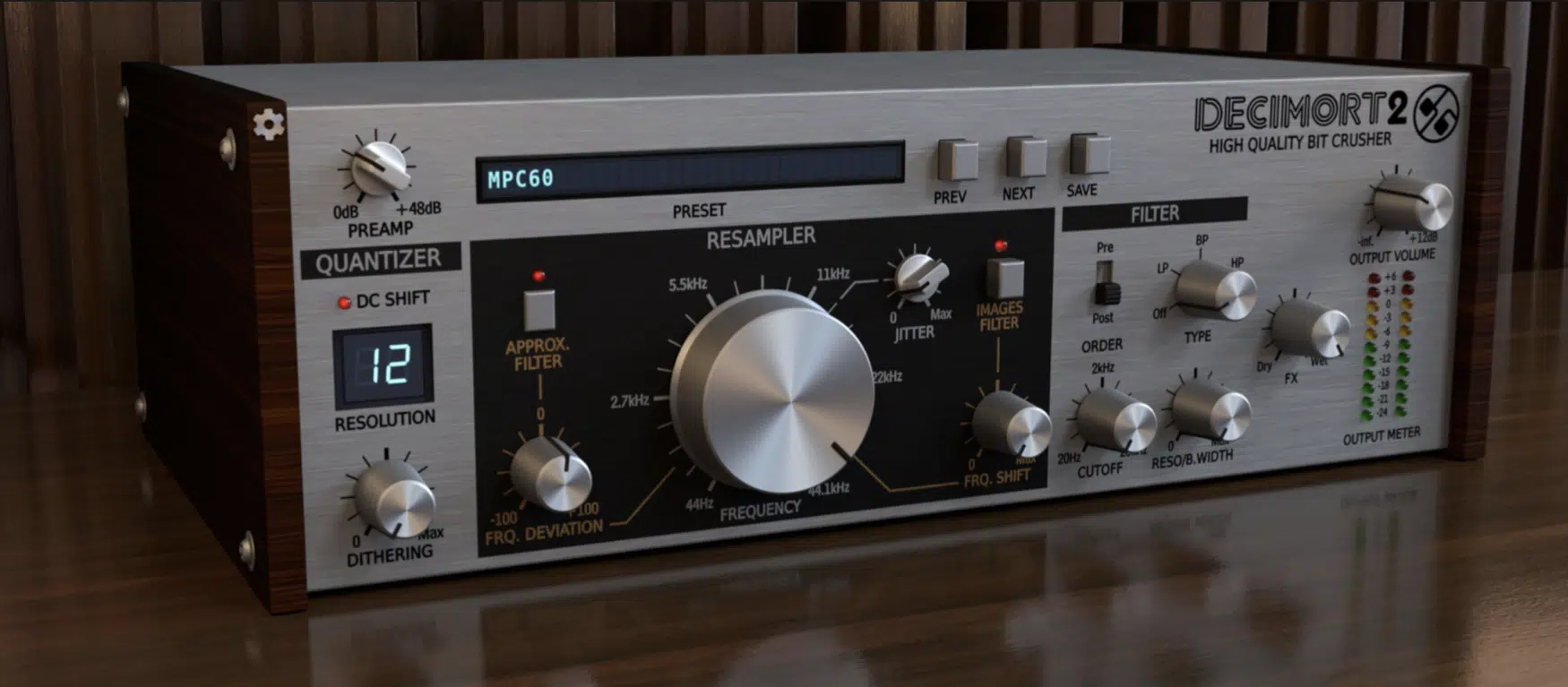 Decimort 2 by D16 Group offers high-quality bit crushing, and is certainly one of the best lofi plugins of 2023.
This lofi plugin meticulously reproduces the warm and colorful character of circuits from classic samplers.
Its capabilities extend far beyond basic bit crushing, offering an:
Approximative anti-alias filter and image filter
Adjustable jitter and dithering
2 alternative quantization algorithms
Designed to recreate the grit and color added by early Akai and E-MU units, Decimort 2 can transform any sound that runs through it.
Its multimode filter works in pre or post and comes with a resampler module for additional sculpting of the signal.
The result is a rich coloration that can transform any sound, giving it the sought-after 'fat' sound that sits well in a mix.
Decimort 2 offers two available quantization methods:
The mid-raiser
The mid-tread decimation algorithms
Each of these is characterized by a drastically different dynamics response.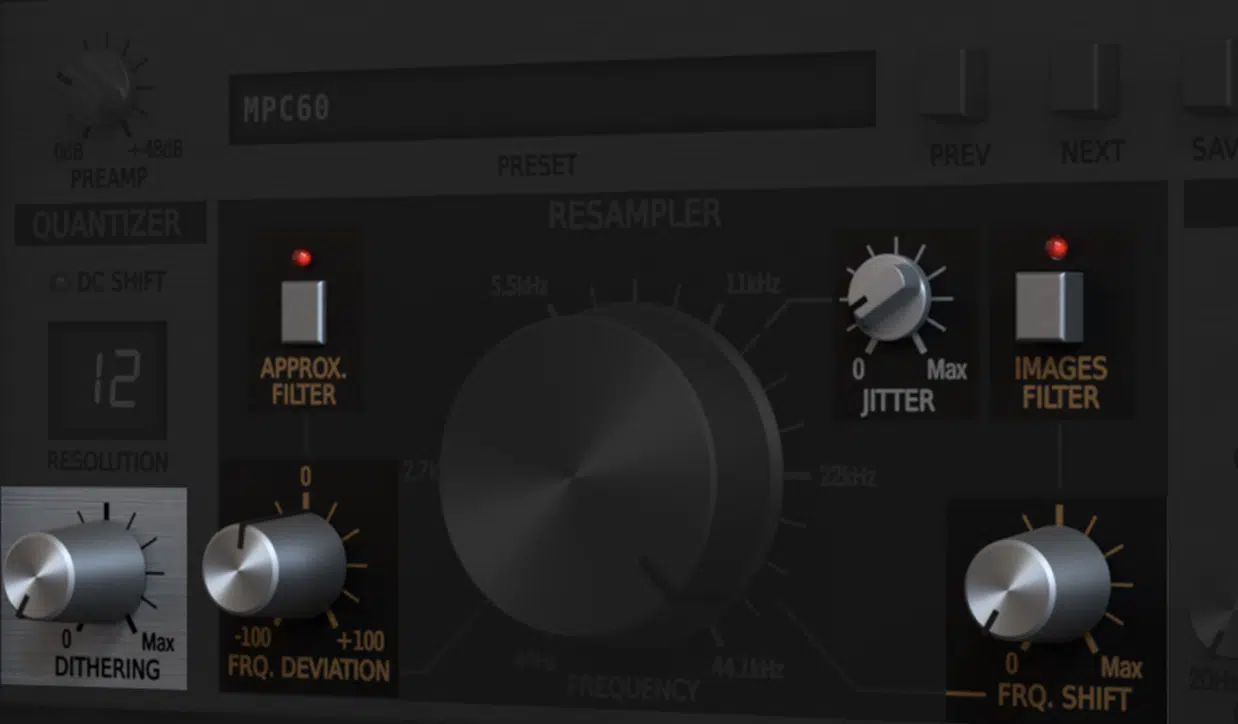 It also features controllable dithering developed to reduce audible quantization errors by masking the harmonic distortions they cause.
This feature allows you to maltreat the sound in a variety of ways for added character.
Decimort 2 also features an approximation filter 一 a very steep low-pass pre-filter coupled with the resampling frequency.
This filter removes all harmonic content above it, ensuring no aliasing will appear below this frequency in the spectrum.
Furthermore, it introduces an adjustable 'jitter' knob.
This unique feature in the bit crusher's world introduces short-period, random fluctuations to the resampling frequency.
This generates a type of harmonic distortion likely never heard in this context.
Standout Features: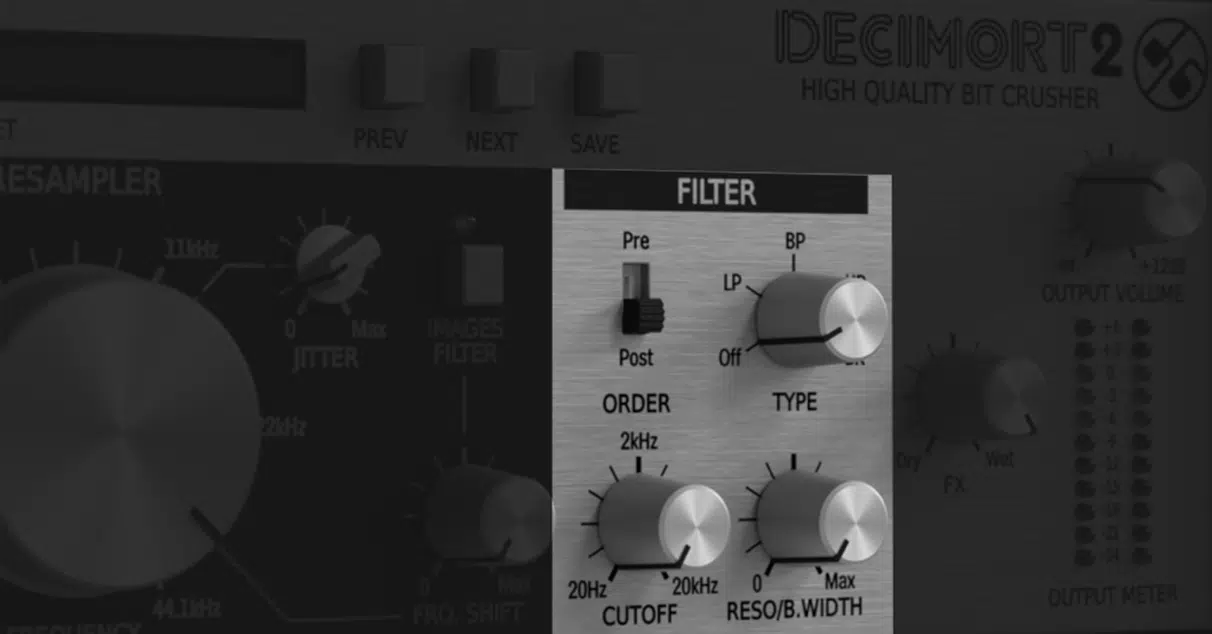 High-quality bit crushing for warm, vintage sounds.
Two quantization methods and controllable dithering for different dynamics responses.
Approximative anti-alias filter and image filter for harmonic control.
Unique jitter knob for added harmonic distortion.
Multimode filter and resampler module for signal sculpting.
One of the best lofi plugins of 2023.
#7. SketchCassette II by Aberrant DSP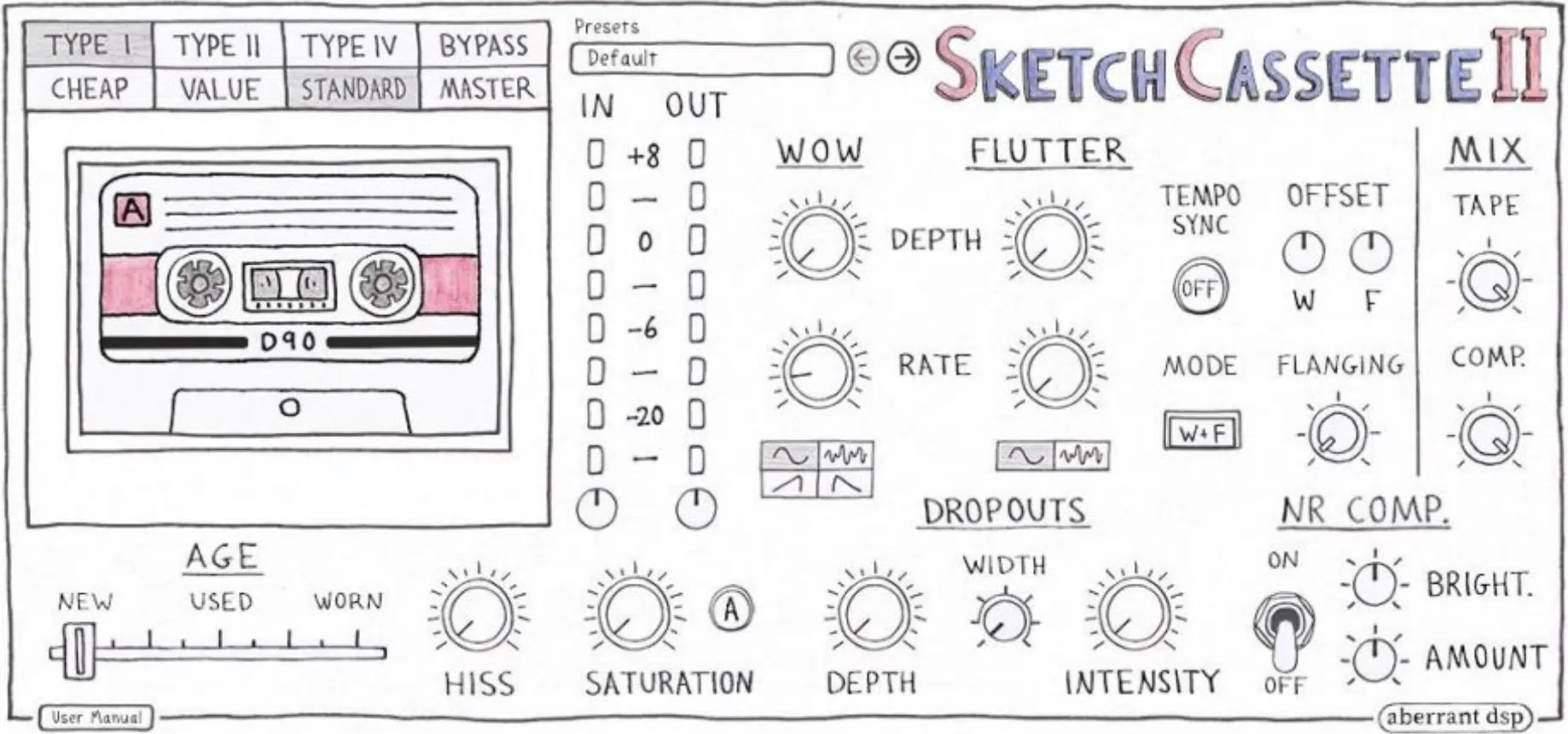 SketchCassette II by Aberrant DSP, inspired by 4-track cassette recorders, is designed to introduce a broad spectrum of lo-fi effects into your mixes.
From a subtle warble to an unearthed-from-the-attic destruction, SketchCassette II allows for a range of cheap tape sounds.
While simultaneously offering the flexibility and control to push your sounds further into complete lo-fi weirdness.
The plugin includes:
12 unique tape type and quality profiles
Age modeling with continuous control
Two tape saturation models labeled: A (gentle) and B (harsh)
Tape hiss
It also comes with a highly adjustable Wow & Flutter section 一 which includes tempo syncing to the DAW and an FM Mode that modulates the Flutter Rate with the Wow controls.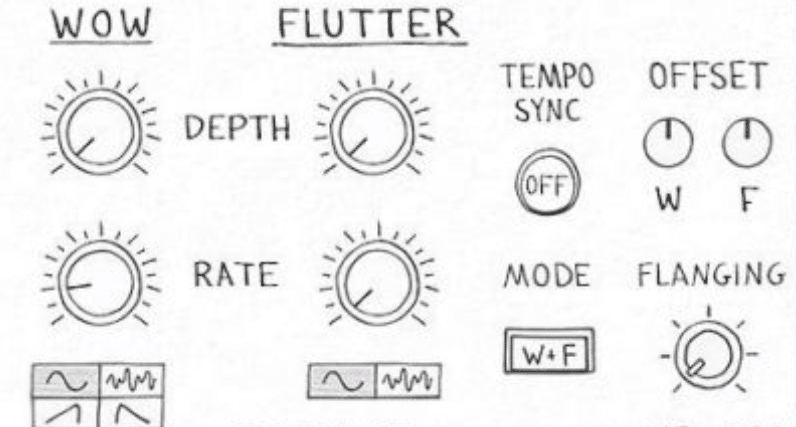 Beyond the tape effects, SketchCassette II includes a noise-reduction encoding compressor with controls over Brightness & Amount.
Mix controls for Tape Filtering and Compression are also available and add an extra layer of customization to your sound.
Additionally, this tape emulation plugin comes with a custom preset system (that includes 61 factory presets to showcase the versatility of the plugin).
Standout Features:

12 unique tape type and quality profiles for a variety of lo-fi effects.
Highly adjustable Wow & Flutter section for a range of modulation.
Noise-reduction encoding compressor for additional sound sculpting.
Mix controls for Tape Filtering and Compression.
Custom preset system with 61 factory presets for quick sound creation.
One of the best lo fi plugins of 2023.
#8. Analog Pro by Initial Audio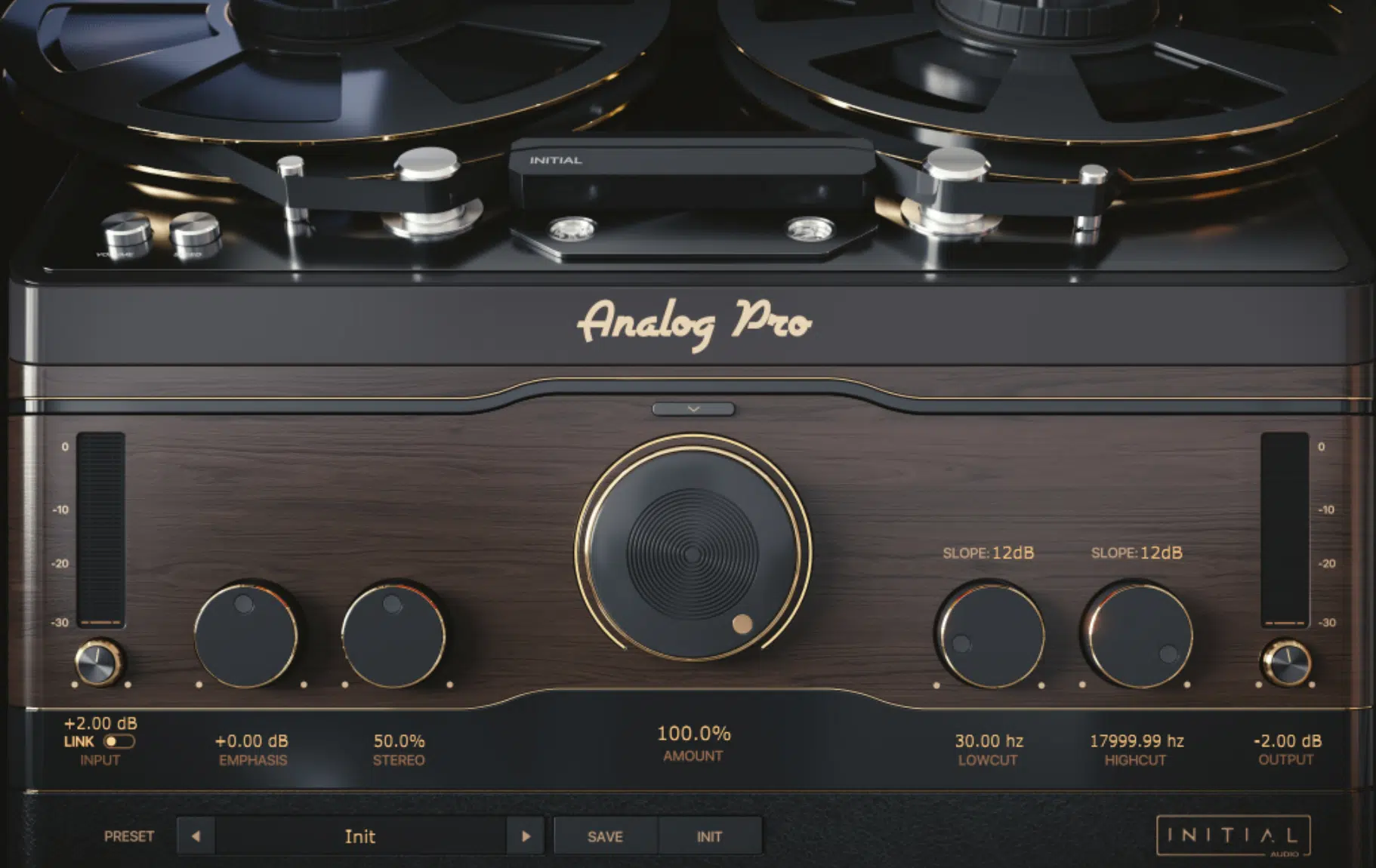 Analog Pro by Initial Audio brings your digital audio to life by simulating the warming and saturating effects of analog hardware such as:
Tape machines
Valves
Vinyl turntables
It impeccably recreates the imperfections of playing back audio from a Tape or a turntable via the Wow and Flutter controls.
Analog Pro, one of the best lofi plugins of 2023, sounds particularly great on real instruments; such as pianos and brass.
It makes your instruments stand out in your mix, giving them the distinct character of analog playback.
Analog Pro offers an array of user-adjustable controls that give you plenty of scope to shape the sound to your liking.
These controls include:
Noise Level
Noise Type
Impulse Type
Impulse Mix
Emphasis
Stereo
Lowcut
Highcut
Wow
Flutter
Amount

Each control offers a unique facet of adjustment, allowing you to deeply customize the warmth and saturation of your sound.
The beauty of Analog Pro extends beyond its functionality 一 it also features an easy-to-use and resizable interface.
With the Amount knob, you can control how much Analog Pro affects the signal.
This means you can add as much or as little of that warm, analog magic as you like.
Another exciting aspect of Analog Pro is its capacity to recreate the imperfections inherent in analog playback systems.
The Wow and Flutter controls allow you to mimic the wavering pitch effect of tape machines and vinyl turntables.
This gives your audio a realistic, warm, and vintage feel that can set your music apart in today's digital age.
Standout Features:

Simulates the warming and saturating effects of analog hardware.
Provides an array of user-adjustable controls for deep sound customization.
Features a resizable and easy-to-use interface for user-friendly operation.
Offers Wow and Flutter controls to recreate the pitch-wavering effect of vintage hardware.
Sounds great on real instruments, giving them an authentic analog feel.
One of the best lo fi plugins of 2023.
Best LoFi Plugins: Final Thoughts
Finding the right plugin can truly transform your sound and inspire creativity.
Each plugin on this best lofi plugins list has unique features that can help you bring the charm of lofi into your music.
Whether it's for creating warm vintage beats or adding a touch of nostalgia to your tracks, they cover it all.
Understanding each plugin in detail, as we've covered here, allows you to fully unlock their potential and craft a sound that is uniquely yours.
The world of lofi is full of depth and character, and these plugins are your toolbox for bringing it to life.
So whether you're opting for a free solution or a premium one, rest assured that these plugins are the best lofi plugins in the game.
So go ahead, immerse yourself in the lofi soundscape and create memorable, chart-topping music.
Experiment with different tools and see what resonates with your style.
Remember, the journey is just as important as the destination, and these plugins are your companions along the way.
Until next time…