If you're looking for the best free lofi plugins on the planet, you've come to right place.
This isn't just another list of random (or sponsored) plugins 一 it's an insider look into the realm of nostalgic grooves and warm, vintage tones.
It's a meticulously created collection designed to inspire, empower, and unlock new dimensions in your music production journey, without the need to stretch your wallet.
The lo-fi aesthetic, characterized by its unpolished, rough-around-the-edges charm, has gained significant traction in today's music scene.
And now, with the magic of digital technology, achieving that authentic, retro-inspired sound is easier than ever.
However, in a sea of free plugins promising to deliver that elusive lo-fi magic, it's easy to get lost…
That's why we've done the heavy lifting for you!
We've scoured the digital realm for the best lo-fi plugins that you can access for free and we're going to be breaking them down right now.
But, don't worry, we're not just dropping names and moving on.
Unlike other articles that offer plugin lists, we go the extra mile by providing you with a detailed rundown of each plugin.
We'll delve deep into their features, functionality, and unique abilities to give you the full picture, not just a few sentences.
So, let's stop talking, and let's dive in.
What are Free Lofi Plugins?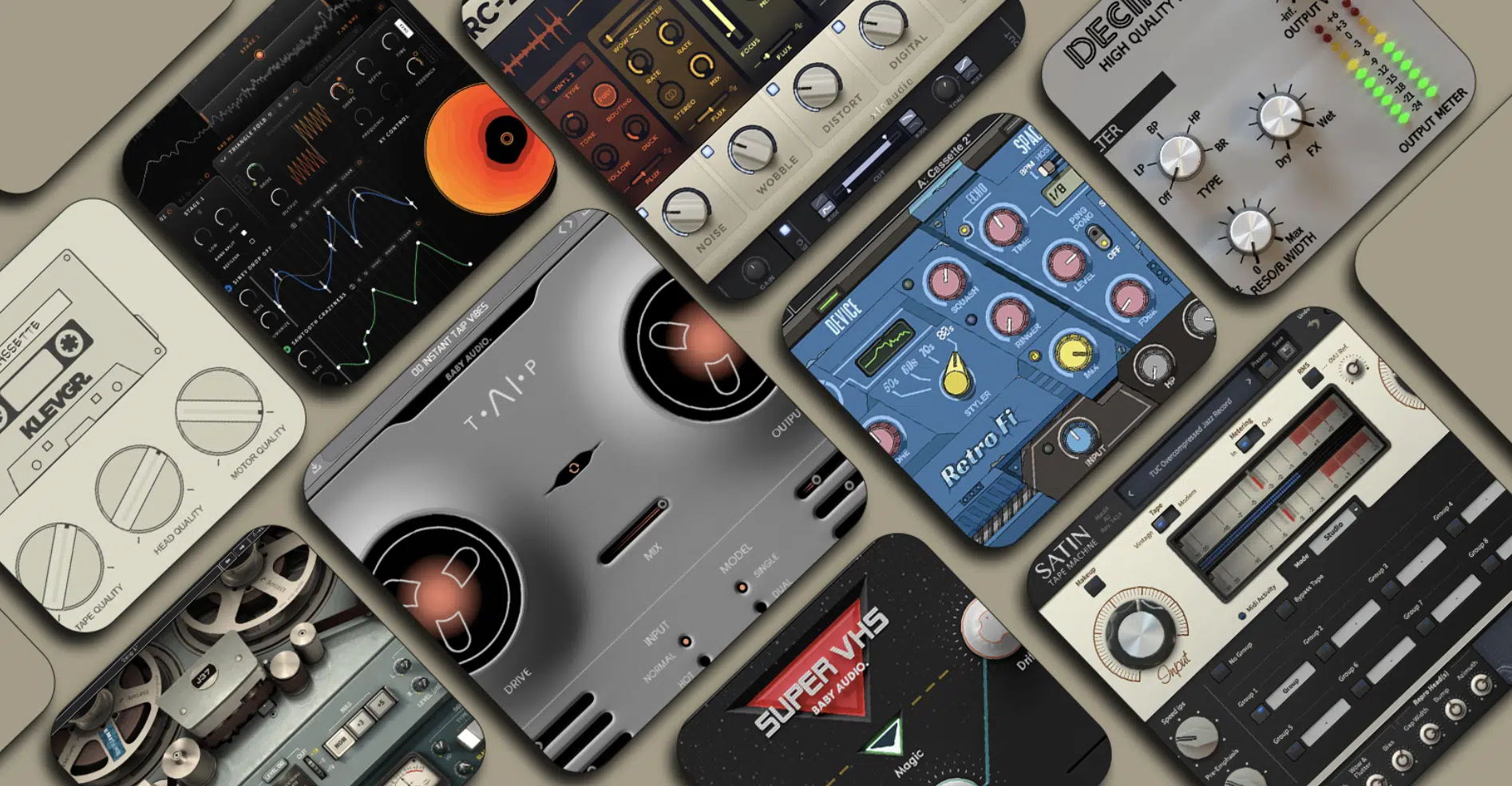 When you're cruising down the endless highway of music production, lo fi plugins are your beloved road companions adding that dusty charm to your tunes.
If you've ever tapped your feet to the crackle of a vinyl record or felt your soul resonate with the warm hum of a cassette tape, you've experienced the essence of lofi.
In technical terms, "lofi" or "low fidelity" refers to music that's infused with imperfections.
Think of it as a delightful glimpse of the vintage, analog sound in the hyper-polished digital age.
Free lofi plugins are the magic potions in a music producer's arsenal.
This will help you apply that sought-after lofi character into your beats without denting your wallet.
They recreate the vibe of yesteryear's tape machines, vinyl records, and bit crushers, each with its unique twist.
Lo fi plugins often feature elements like a:
Noise generator
Low pass filter
Tape saturation
Vinyl crackle effects
Each of which, can add noise reminiscent of that alluring lo fi sound.
Whether you're an FL Studio user or fan of another DAW, there's a world of free lofi plugins waiting for you to explore.
So buckle up, because we're about to break down the top 11 free lo fi plugins of 2023 that will add a whole new dimension to your music production.
The 11 Best Free Lofi Plugins of 2023
Now that you're aware of what free lofi plugins are, let's get to the exciting part: the top 11 free lofi plugins of 2023.
Each offering unique characteristics to infuse your music with that sought-after lo-fi texture.
From analog emulations to crafted audio effects, these plugins have been chosen to provide an inspiring palette of sounds.
#1. Zen Master by Unison Audio: Best All-Around Free Lo fi Plugin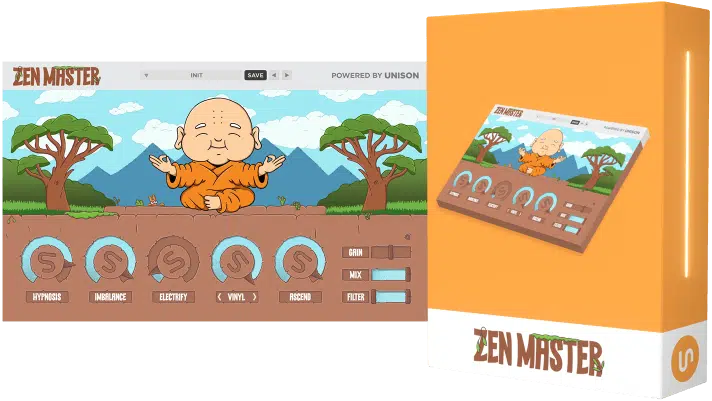 Zen Master by Unison Audio is a remarkable free lofi plugin that seamlessly blends the allure of analog and digital modeled effects.
Hailed as the new go-to tool for music producers seeking warm, vintage soundscapes, it has quickly earned its reputation as a must-have in the world of lofi production.
With Zen Master, you can effortlessly inject a unique lofi vibe into your music.
Whether you're working on lofi beats, hip-hop, electronic music, or any genre that craves a touch of nostalgia, this free lofi plugin nails it.
Zen Master shines through its simplicity and provides a user-friendly interface that allows you to craft authentic lofi sounds without any hassles.
Its arsenal consists of five key knobs 一 each contributing a distinct characteristic to your mix.
These knobs become your secret weapon, turning any ordinary sound into a mesmerizing lofi masterpiece.

The Hypnosis knob 一 A result of meticulous testing and fine-tuning, adding a one-of-a-kind detune and width effect to your sound
The Imbalance knob 一 Simulates tape-modelled pitch wobbling to introduce a retro human feel to your sounds
The Electrify knob 一 Enters the scene with a well-calculated bitcrushing effect, degrading your sounds in the classic lo-fi style
The Noise knob 一 Adds one of the three signature noises (vinyl, crackle, or white) each contributing to the vintage vibes that Zen Master aims to deliver
The Ascend knob 一 A perfect combination of spacious, warm, and clean-sounding effects that add depth and dimension to your sound
Zen Master is not just versatile and flexible, it's honestly mind-blowing in all possible ways.
It is also compatible with all DAWs and works with both Mac & PC.
Plus, all updates come at no extra cost; making it an excellent choice for producers looking for top-notch quality without breaking the bank.
If you're looking for the king of free lofi plugins, the search stops here.
NOTE: Zen Master can even hold its own against paid plugins like Waves Retro Fi, BABY Audio Super VHS, Initial Audio Analog Pro, Lofi Flux Machines, Audiothing Vinyl Strip, Lofi Flux Machine, and even RC 20 Retro Color by XLN Audio (seriously!).
Standout Features: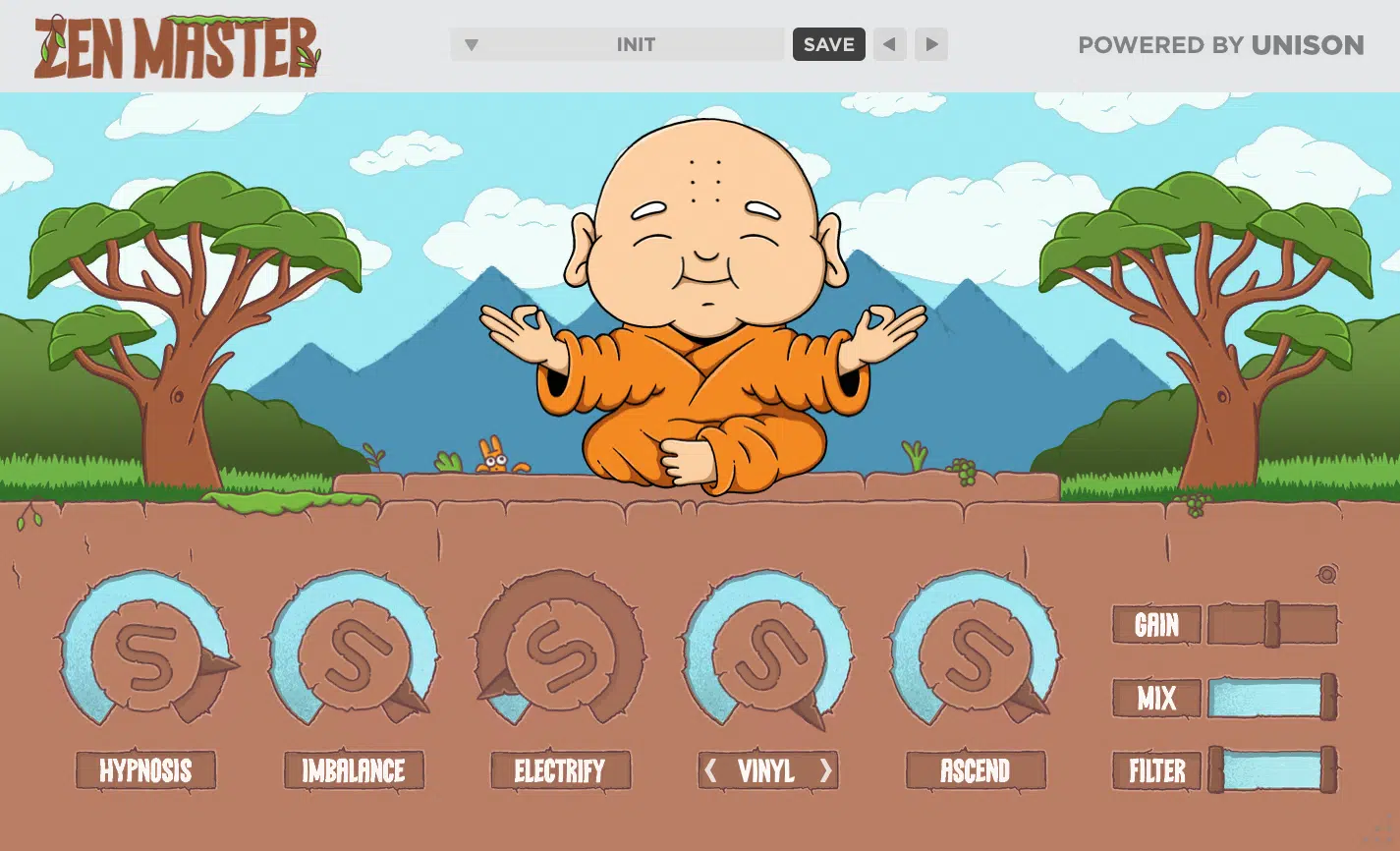 One-of-a-kind detune and width effect (Hypnosis)
Tape-modeled pitch wobbling (Imbalance)
Carefully calculated bitcrushing (Electrify)
Signature noises: vinyl, crackle, or white (Noise)
Majestic reverb (Ascend)
100% free forever and compatible with all DAWs
Works on both Mac & PC
Even the best lofi plugins can't compare
#2. Tape Cassette 2 by Caelum Audio: King of Analog Flavor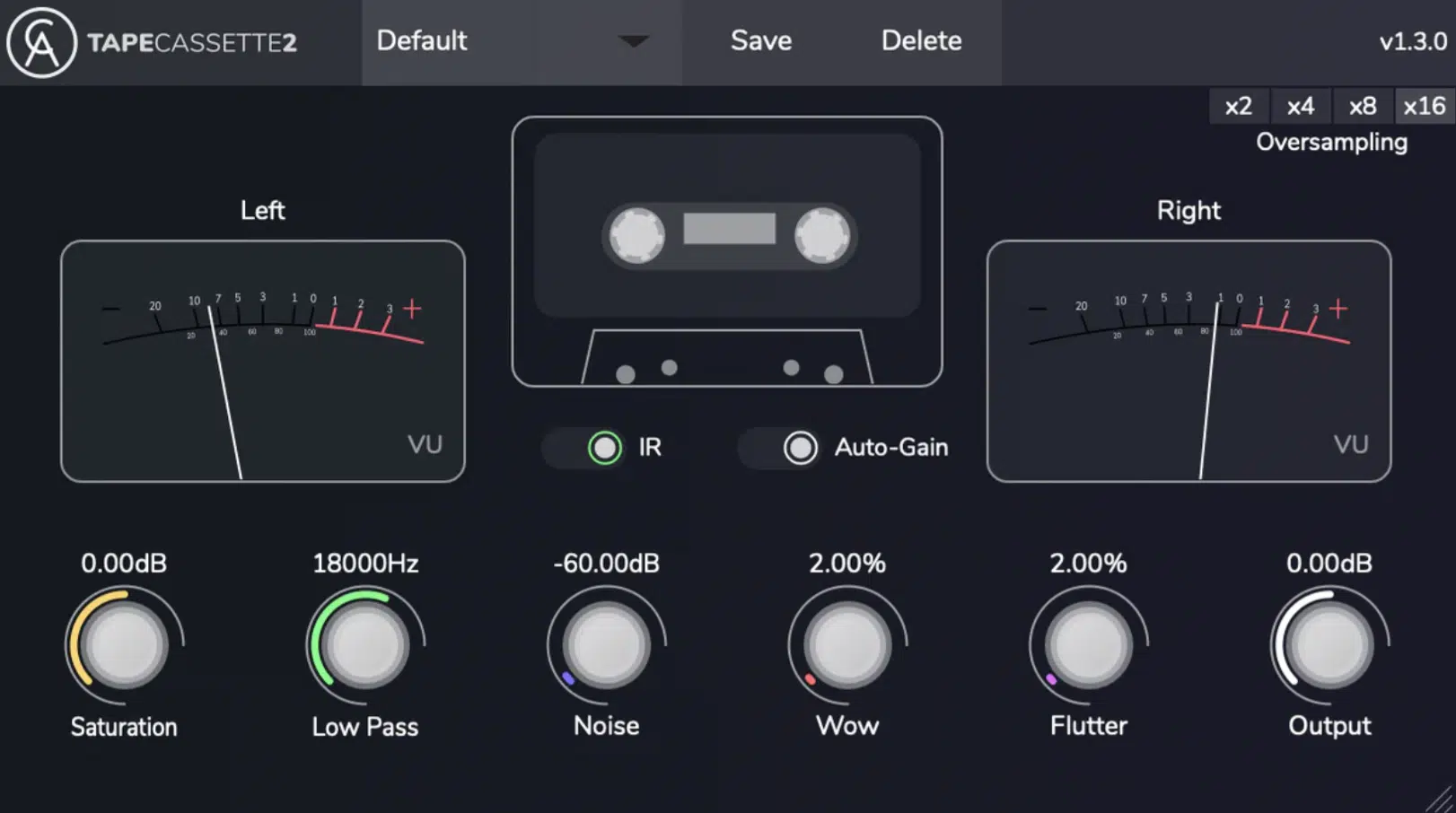 Tape Cassette 2 is a versatile tool that allows producers to breathe warmth and depth into their digital recordings.
This free plugin is designed to emulate the sound characteristics of vintage cassette tapes.
If you're looking to transport your listeners back to the heyday of analog recordings, or infuse your flawless mix with the lo-fi charm of a bygone era, Tape Cassette 2 is for you.
With a simplified yet effective control panel, this plugin allows you to manipulate 5 key parameters: Saturation, Low Pass, Noise, Wow, and Flutter.
Each one plays a significant role in shaping your sound to match the sonics of a vintage cassette tape.
The Saturation knob 一 Controls the amount of tape saturation applied to your audio. This helps to add harmonic complexity, warmth, and depth to your tracks.
The Low Pass 一 A filter that cuts off frequencies above a certain point, mimicking the reduced high-frequency response of tape mediums.
The Noise 一 Control adds that classic tape hiss, giving your tracks an aged and gritty feel.
Wow 一 Refers to slower fluctuations in pitch.
Flutter 一 Responsible for faster, more subtle pitch variations.

By adjusting these parameters, you can simulate the imperfections of an old cassette player, ranging from a slight wobble to drastic pitch warping.
One of the standout features of the Tape Cassette 2 is its ability to react dynamically to the input signal.
Depending on the intensity and complexity of your audio, this free lofi plugin adjusts its saturation and other effects accordingly.
There, it gives your listeners a more authentic and engaging listening experience.
Another key feature is the built-in visualizer, which provides real-time feedback of the input and output waveform.
This feature not only helps you understand how the plugin affects your audio but also allows for more precise adjustments.
While Tape Cassette 2 is designed to be simple and intuitive, it doesn't compromise on versatility.
Whether you're looking to subtly enhance your mix or create bold, tape-distorted effects, this plugin can cater to your needs.
NOTE: It's compatible with all major DAWs and is available in VST3, AU, and AAX formats for both Windows and Mac users.
Standout Features:

A realistic recreation of vintage cassette tapes' warmth and charm
Reacts dynamically to the input signal
A built-in visualizer provides real-time feedback of the input and output waveforms
Includes a range of effects, from subtle warmth & depth enhancement to bold tape-distorted effects
A clean and intuitive interface
Compatible with all major DAWs, and is available in VST3, AU, and AAX formats for both Windows and Mac users
#3. Origin by Cymatics: Top Pick for Versatility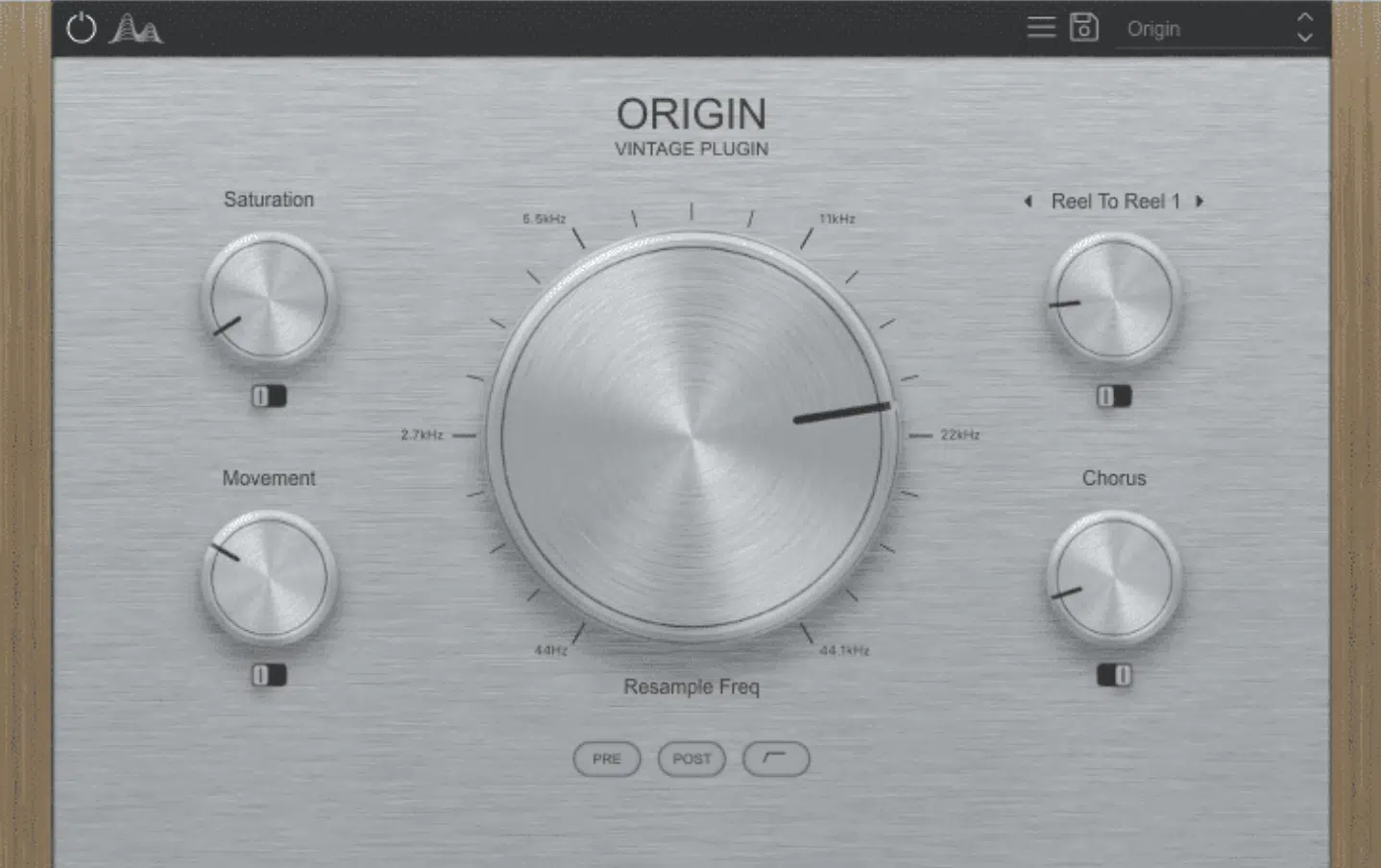 Origin by Cymatics is a stunningly crafted vintage/lofi plugin that aims to make your samples sound like they've been pulled straight from an old tape machine.
This free plugin encapsulates the essence of the lofi genre with five robust controls:
Tape Saturation
Noise
Movement
Chorus
A main knob serving as a resampler/bitcrusher
These controls collaborate to bring a unique vintage character to your samples, reminiscent of the underwater effect popular in Drake's music.
Origin is designed exclusively for 64-bit systems, ensuring optimal performance and high-quality output.
This lofi VST plugin meticulously models its features after vintage gear to deliver a highly authentic analog sound 一 making it a standout among lofi plugins.
Other VST plugins just can't compare.
Each knob plays a critical role in defining the overall texture and tone of your music.
The Movement knob, also known as the Wow/Flutter, employs a unique randomizer algorithm to emulate realistic tape pitch wobbles.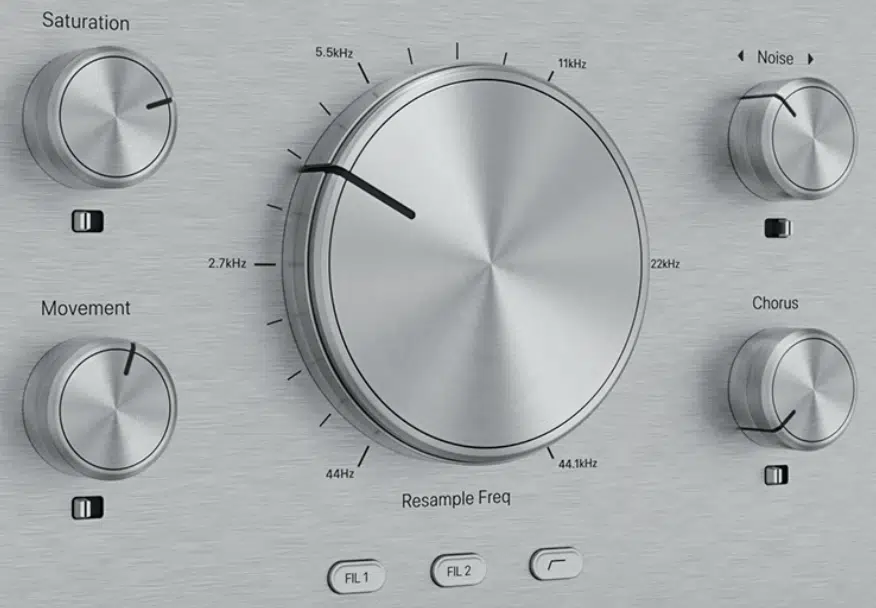 This feature is complemented by the Chorus control, which replicates the iconic Juno 106 chorus sound with two distinct modes: slow and fast.
Meanwhile, the Tape Saturation modes, modeled after vintage tape machines, can be combined with the Noise knob and Resampler for a distinctively vintage tone.
At the heart of Origin lies its resampler, changing the sample rate of your audio in real-time.
While reducing the sample rate often produces bitcrusher-style artifacts called "images", Origin elegantly counters this issue with its special filters.
These filters, functioning as a brick-wall lowpass filter, block high frequencies above the resampler cutoff frequency.
This results in a unique sonic character that distinguishes Origin from other of the best lofi VST plugins.
Standout Features: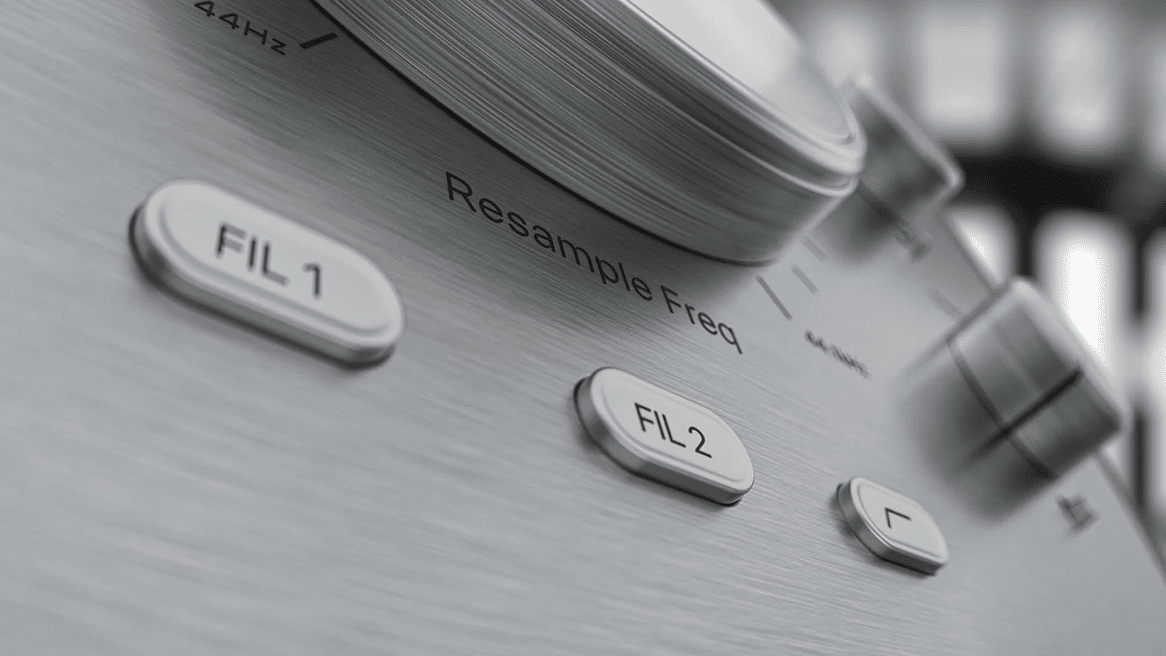 Resampler/bitcrusher for underwater effect
Realistic tape pitch wobbles (Movement)
Juno 106 chorus replication (Chorus)
Tape Saturation modeled after vintage tape machines
High-frequency removal for unique sonic character
64-bit only compatibility
The best lo fi plugins can't compare
#4. Vinyl by iZotope: The Go-To Lo Fi Effect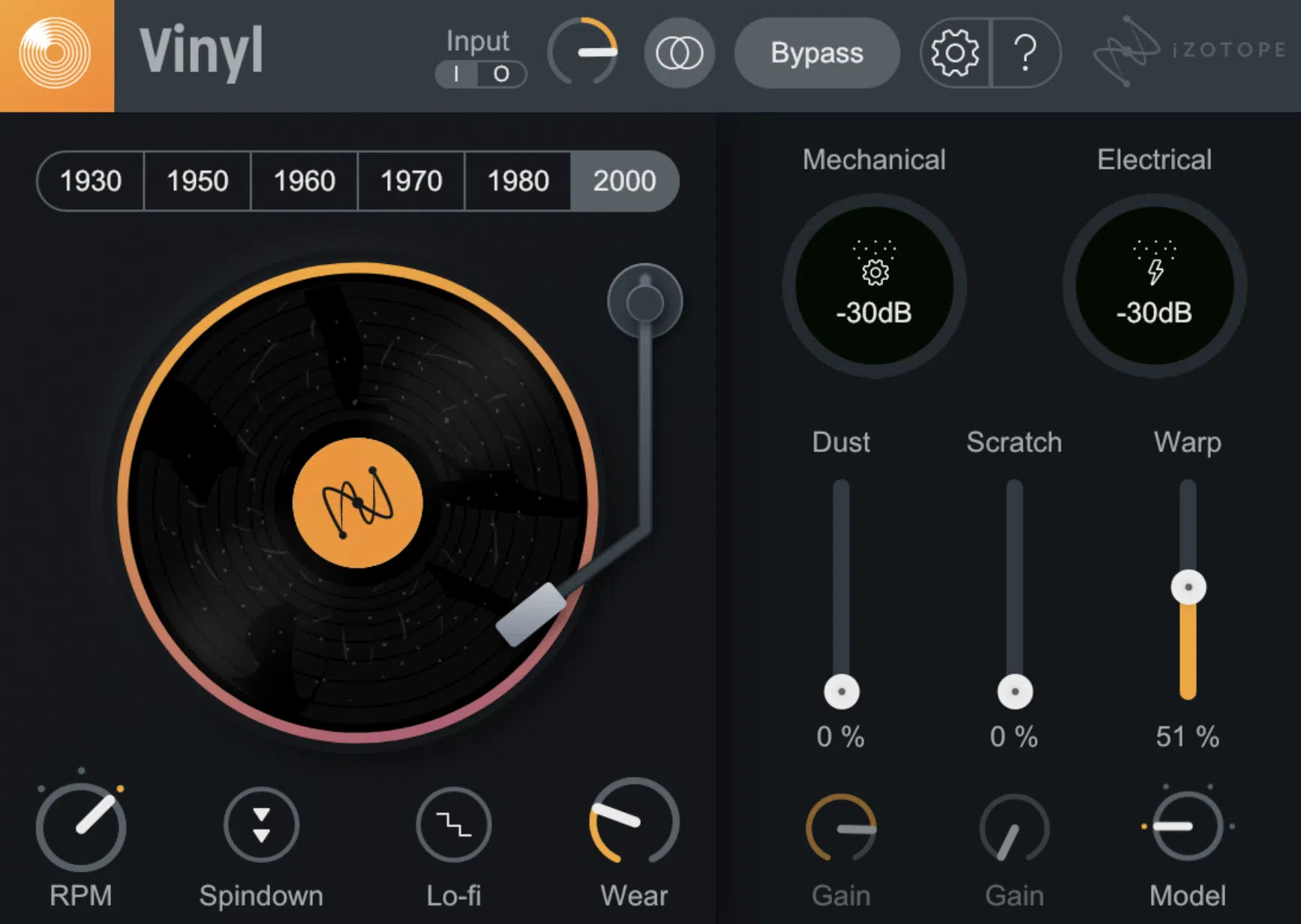 Vinyl by iZotope, the quintessential lo-fi plugin, now available with Native Kontrol Standard (NKS), lets you simulate the unique sounds of beloved vinyl records.
From dust, scratches, and warp to mechanical noise, Vinyl captures the essence of analog nostalgia in every aspect.
With Vinyl, you can achieve the distinct tone of 80s hip-hop resampling and inject character-filled artifacts and classic tones into your tracks within seconds.
What sets Vinyl apart is its compatibility with Native Instruments gear and software.
With the integration of NKS, you can access Vinyl directly from your MASCHINE controller or KOMPLETE KONTROL keyboard.
All without the need for any setup or intricate adjustments.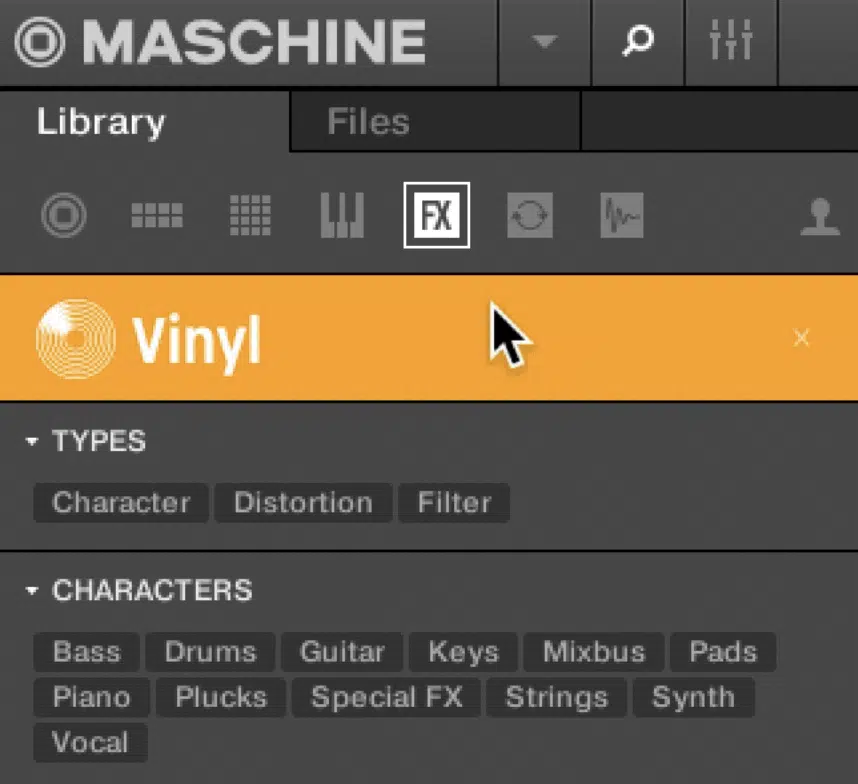 This feature allows you to add age, scratches, and electrical noise to your track directly from your instrument 一 keeping your focus solely on your music, not the minutiae.
The latest version of Vinyl now includes the Lo-fi Effect, which enables you to infuse the saturated, worn timbre of late-80s hip-hop into your music instantly.
This unique tone, created by the gear of the era, allows you to color your sounds with the character of secondhand vinyl, adding a soulful, nostalgic feel to your music.
Vinyl's simple, clean user interface makes crafting authentic vintage effects a breeze.
Plus, its compatibility with most modern host applications ensures it has a place in any music production workflow.
Despite its depth of functionality, Vinyl remains easy on your computer, allowing for its use in even the most complex productions.
Standout Features: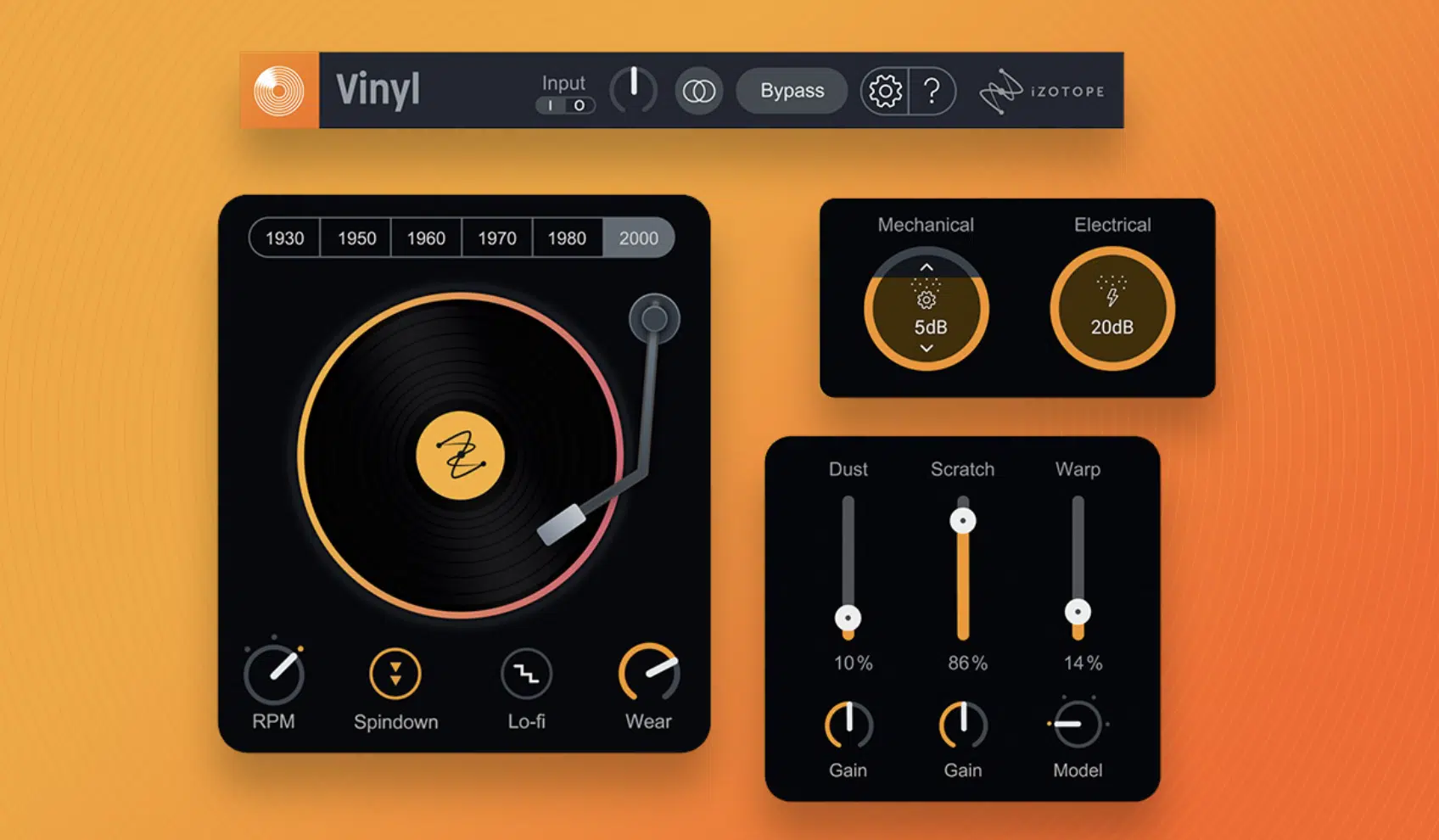 Ability to emulate the dust, scratches, warp & mechanical noise reminiscent of yesteryear
Ability to manipulate each nostalgic element individually
Customizable decade settings from the 1930s through the 2000s
Advanced modeling technology that faithfully recreates the lo-fi sound of vinyl records
Lightweight, user-friendly interface for easy operation & creative exploration
Fully compatible with a wide range of DAWs & operating systems
Free to download and use, offering professional-grade sound design capabilities at no cost.
#5. Retro Boy by Sound-Base Audio: Best Chiptune Emulator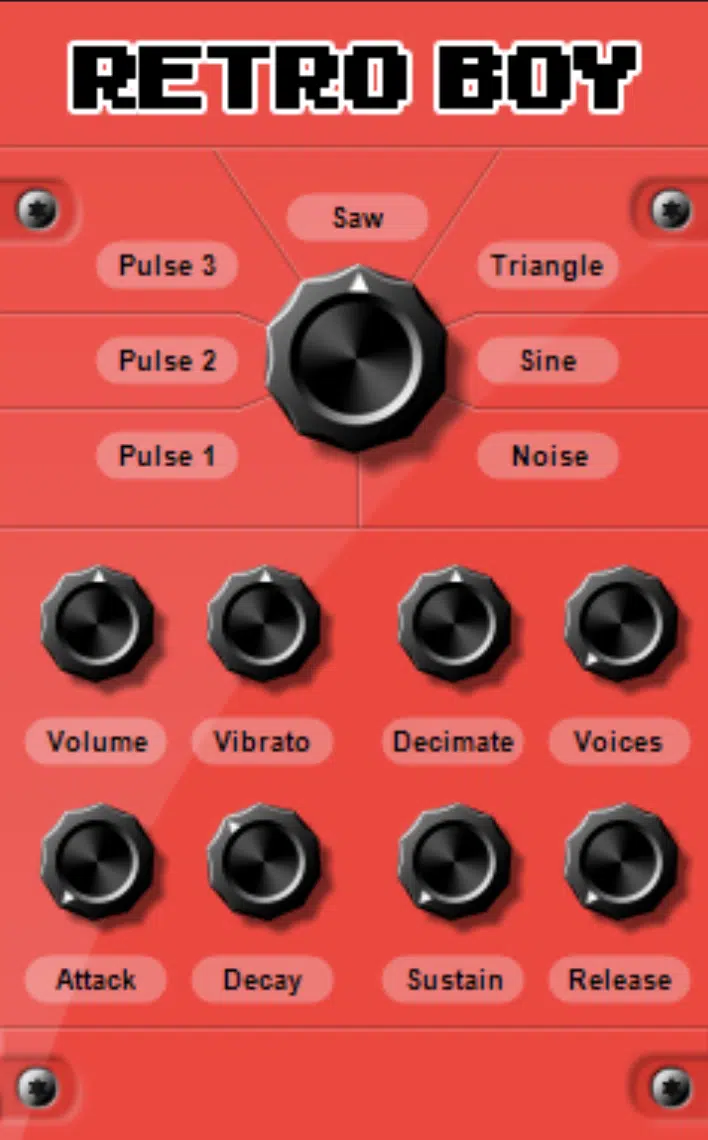 Retro Boy, a chiptune synth/emulator by Sound-Base Audio, is a lightweight, single-oscillator plugin designed specifically for retro gaming.
Chiptune (or, 8-bit music) is audio synthesized by the sound chips of:
Computers
Video game systems
Most older handheld gaming devices
Retro Boy provides a beautifully simplified version of this effect, featuring a single oscillator with seven waveforms:
12.5% pulse
25% pulse
Square
Saw
Triangle
Sine
Noise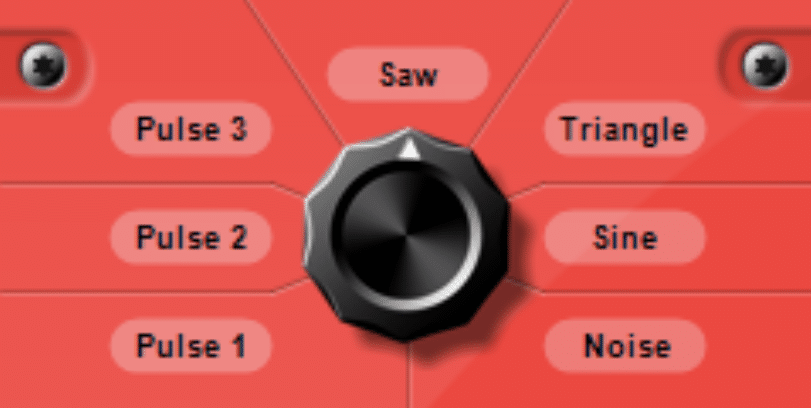 The synth also features a simple linear ADSR envelope, decimation, and vibrato effects.
With a maximum polyphony of four voices and all DSP optimized, Retro Boy is incredibly efficient on CPU resources; making it a perfect choice for any setup.
It also loads fast and plays even faster due to its lightweight high-quality graphics, making it a breeze for real-time performances as well.
Although its design is straightforward, Retro Boy doesn't compromise on delivering the authentic sound of chiptune.
With its oscillation options and effects, you can effortlessly create the crunch and grit of old-school gaming consoles.
It is a subtractive emulator 一 meaning, it removes frequencies to create its unique tone.
This makes it perfect for anyone looking to incorporate classic gaming vibes into their music.
In terms of user interface, Retro Boy is simple, clean, and intuitive.
This makes it easy even for beginners to grasp.
Its 4-voice polyphony, single oscillator, seven waveforms, and linear ADSR envelope makes it one of the best lofi plugins of 2023, hands down.
Standout Features: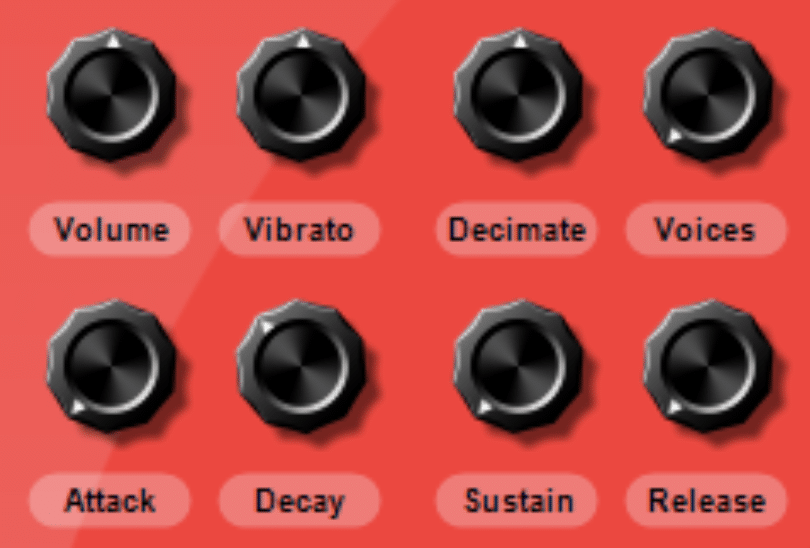 Single oscillator with seven waveforms
Lightweight and CPU efficient
Authentic chiptune sound
Simplified, clean user interface
Designed specifically for retro gaming
#6. HY-Lofi2 by HY-Plugins: Perfect Balance of Noise & Texture
HY-Lofi2 by HY-Plugins is an effect plugin that processes audio to give it a low-fidelity sound.
With its unique blend of a bit quantizer, distortion/waveshaper unit, and a filter section with a high pass filter and low pass filters, HY-Lofi2 provides a diverse range of audio degradation.
The plugin offers four quantizer modes, giving you extensive control over the bitcrushing effect 一 from subtle texturing to complete audio destruction.
New additions to HY-Lofi2 include a separate input and output level and a dry/wet balance slider, providing further flexibility in mixing.
It also boasts an intuitive GUI, including a:
Resizable interface
Undo/redo
Randomize
Clear buttons
The presets manager includes four demo presets, and you can store user presets as well.
The bit quantizer modes are the central element of HY-Lofi2, creating the distinctive lo-fi sound.
The quality options and bit depth knob offer a broad spectrum of tonal possibilities, while the drive section has been simplified to a single knob controlling the drive level.

The high-pass and low-pass filters allow you to shape the tone of your sound, creating a versatile and comprehensive lo-fi effect.
HY-Lofi2 has a familiar and intuitive user interface.
It's compatible with most DAWs and comes with a few demo presets, making it easy to start creating your own unique sounds right away.
The simplicity, coupled with the powerful audio degradation effects, makes HY-Lofi2 a fantastic lo-fi plugin for any music producer.
Standout Features: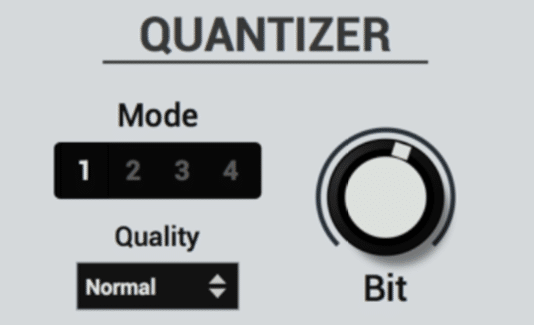 Bit quantizer for distinctive lo-fi sound
Versatile audio degradation options
Simplified drive control
High pass and low pass filters for tone shaping
Intuitive user interface
#7. Lo-Fi Keys by Clark Audio: Best for Soft & Dusty Piano Sounds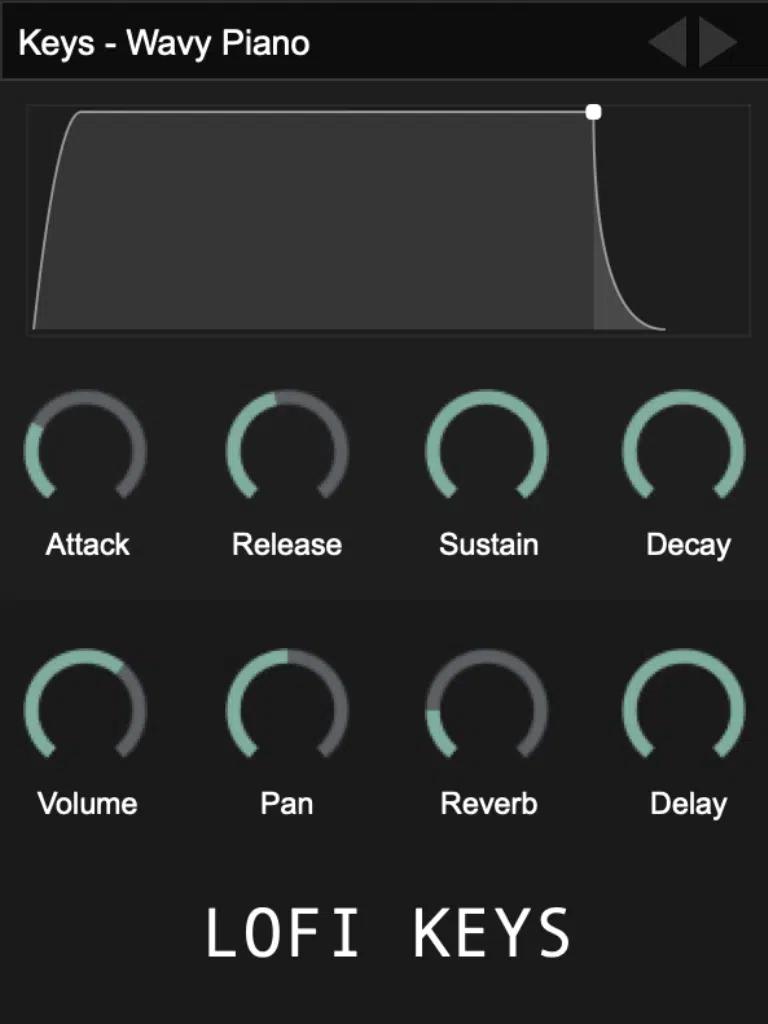 Clark Audio's Lo-Fi Keys is a processed piano rompler inspired by the modern Lo-Fi music trend.
With its tastefully sampled and processed piano sounds, this VST/AU plugin enables users to create soft and dusty piano chord progressions and melodies (typical of that classic lo fi sound).
Lo-Fi Keys comes with 10 sampled piano instruments, including a:
Classic grand piano
Upright piano
Electric keyboard
Each instrument was carefully sampled and lightly edited, with vinyl and tape textures applied for that quintessential vintage sound.
The result is a selection of presets that capture the characteristic sounds of popular lo-fi piano beats.
With its straightforward interface, Lo-Fi Keys allows users to quickly select a preset and adjust parameters to shape the tone.
The 8 adjustable parameters are:
Attack
Decay
Sustain
Release
Volume
Pan
Reverb
Delay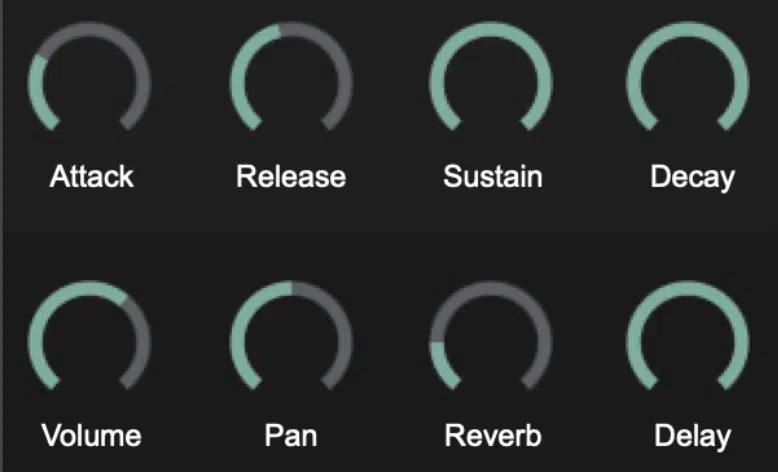 These parameters provide enough flexibility to create a diverse range of sounds while maintaining simplicity for quick results.
This free lofi plugin's dark user interface, adorned with muted dark green accents and clear white text, makes it a pleasing tool for dark mode enthusiasts.
A handy EQ chart provides visual feedback for further convenience.
Despite the sizeable 1 GB disk space requirement, which suggests high-quality samples and sounds, this free plugin maintains a reasonable download size of less than 500 MB.
Lo-Fi Keys supports Windows (8 and onwards) and macOS (10.9 Maverick onwards) in 64-bit versions.
Plus, it works with AU, VST2, and VST3 formats 一 ensuring compatibility with most DAWs.
Its developer, Clark Audio, also offers free sample packs and a paid plugin, Lo-Fi Panda 2, which features 42 instruments and 100 presets.
Standout Features:

10 sampled piano instruments with vintage processing
Simple, user-friendly interface
Adjustable parameters for sound customization
Compatible with most DAWs
Developed by a dedicated indie developer, Clark Audio
#8. ShaperBox 2 by Cableguys: Ideal for Sound Designers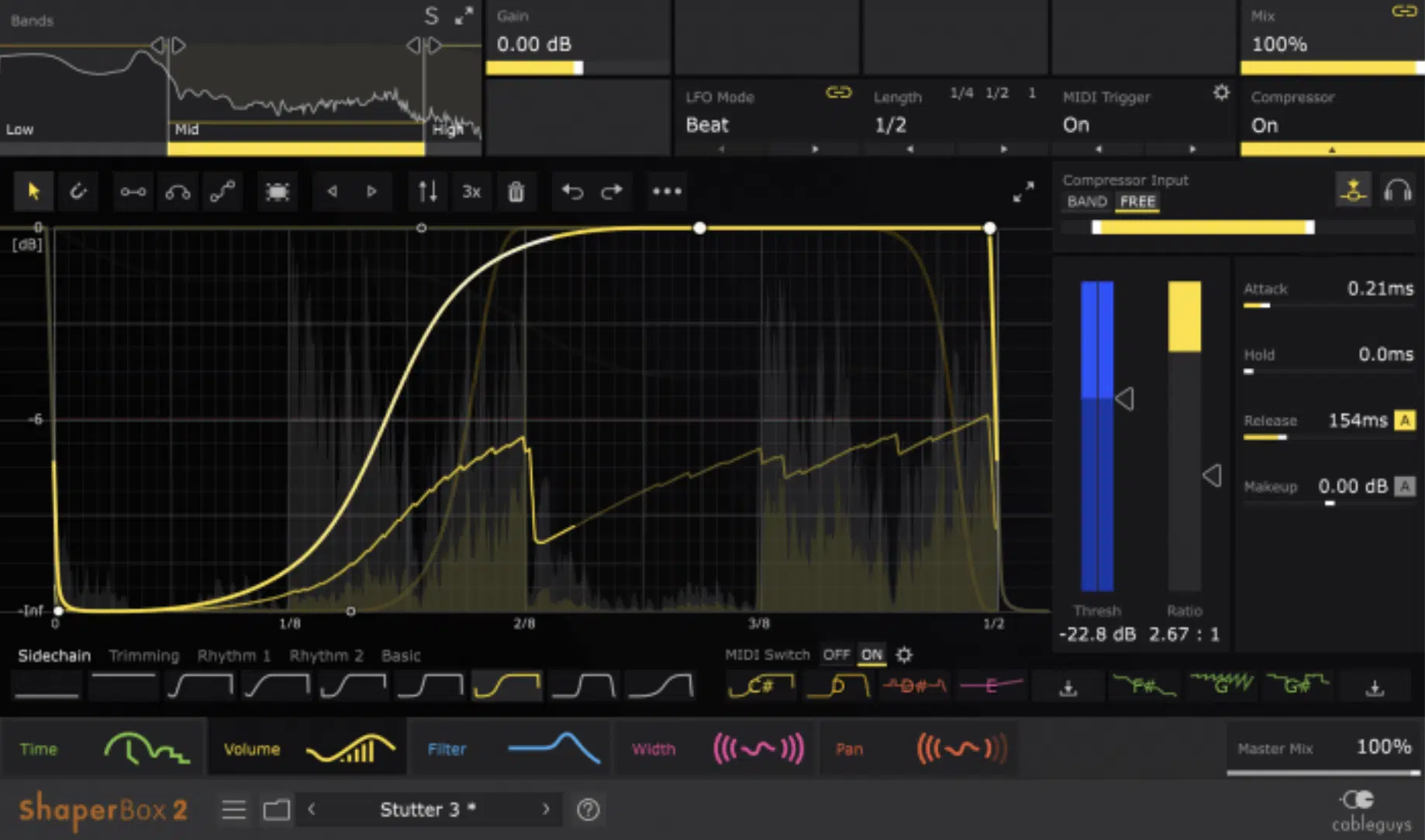 ShaperBox 2 from Cableguys is a multi-effect processor designed to shape and manipulate audio in a variety of creative ways.
Whether you're a beginner or a seasoned professional, this powerful and intuitive plugin has something to offer.
Including a range of tools like filters, distortion, modulation, delay, and reverb, ShaperBox 2 enables the creation of unique sounds and textures.
With features like compression and EQ to saturation and distortion 一 you can layer multiple effects, adjust parameters, and generate unique sounds with this effect plugin.
For these reasons and so many more, it's deemed one of the best free lofi plugins of 2023.
One of the standout features is the new Shape Designer, which allows you to create custom shapes from scratch and save them as presets.

This offers an incredible amount of flexibility and opens up a realm of creative possibilities.
Additionally, the Step Sequencing feature helps to create complex rhythms and patterns.
For advanced control, ShaperBox 2 also offers MIDI Mapping, letting you map MIDI controls to any parameter for real-time manipulation.
Automation allows for dynamic sound design.
Plus, with hundreds of presets and a powerful preset browser, you can quickly find and use the right lo fi sounds and lo fi effects for your track.
Other features further enhance this free plugin's capabilities, such as:
FX Sequencer
Macro Controls
Sidechain
Arpeggiator
Bottom line, it's a versatile tool for any music producer looking to experiment with sound shaping and manipulation.
It can create a classic sound or an unbelievable one, the choice is yours.
Standout Features: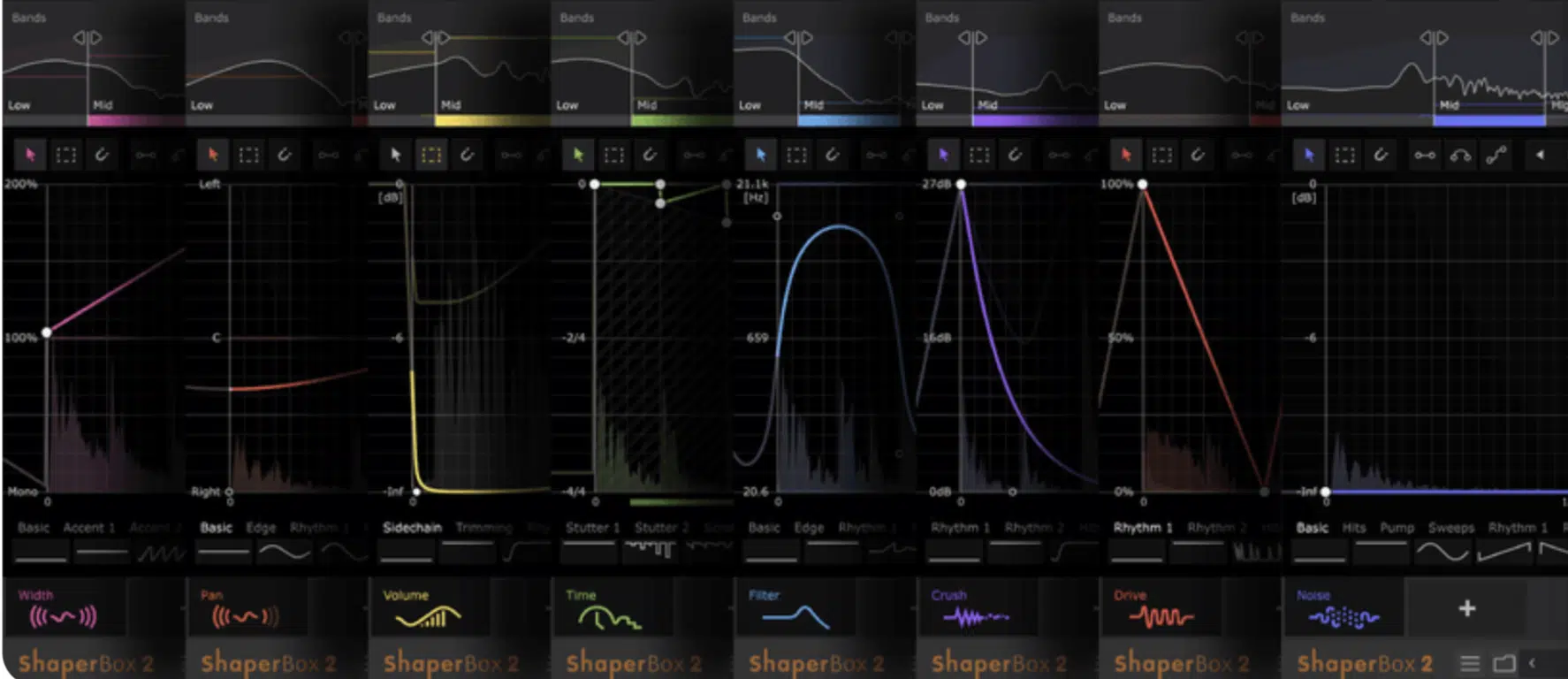 Wide range of effects for sound shaping
New Shape Designer for custom shapes
Step Sequencing for complex rhythms
MIDI Mapping for real-time control
Hundreds of presets for instant sound design
#9. Krush by Tritik: Best for Bit Crushing & Downsampling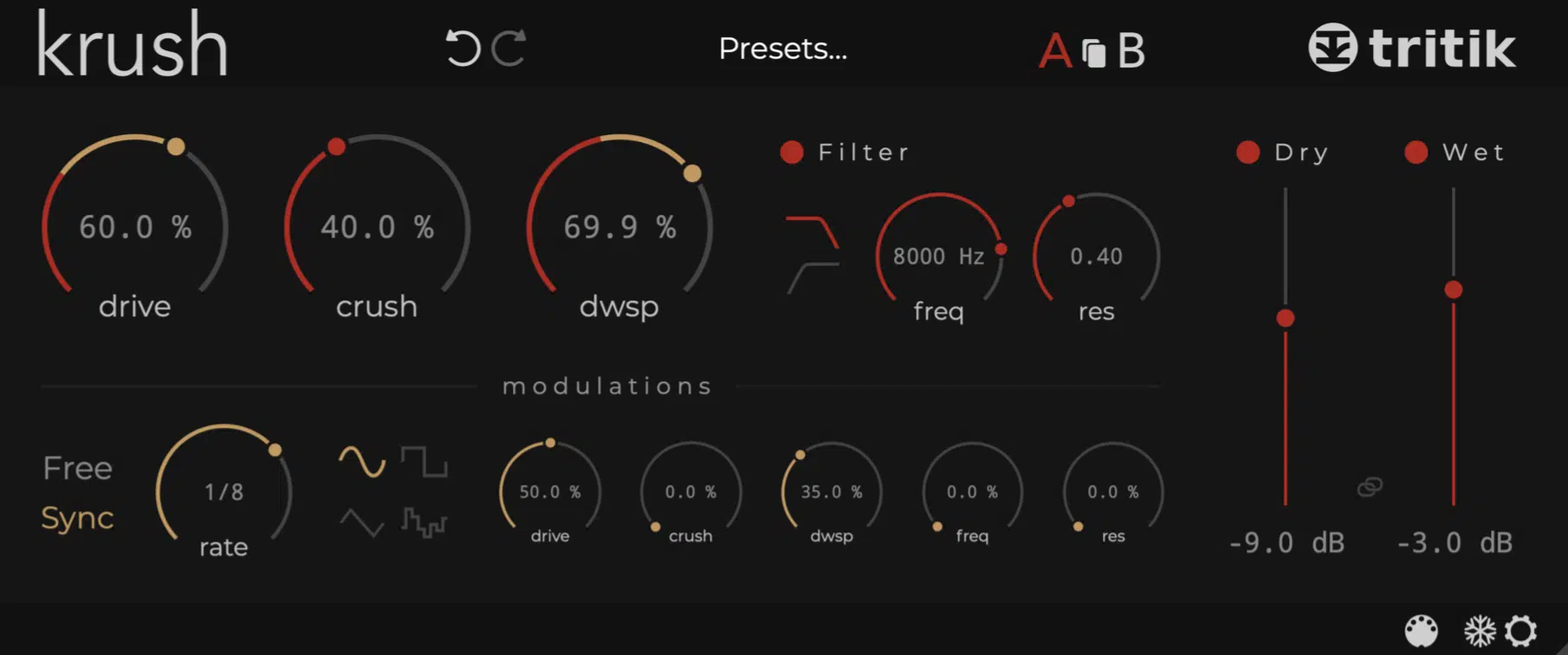 Tritik's Krush is a free plug-in that combines the digital precision of bit crushing and downsampling algorithms with the warmth of an analog-modeled drive stage and resonant filters.
Krush gives you a wide spectrum of tonal options 一 ranging from the dirtiest digital effects to the crunchiest modulated colors, and everything in between.
It gives you that vintage reverb, lo fi character, and the ability to create lofi music all in one.
Key features include:
A crunchy drive stage
Bit depth reduction
Sample rate reduction
Analog-modeled resonant filters (low-pass and high-pass)
An additional modulation section lets you add extra life to the sound by modulating any parameter, with options for:

Free or tempo-synced modulation speed
4 modulation waveforms
Modulation depth for every parameter
Its interface is clean, intuitive, and fully resizable, complete with tooltips and preferences in English, French, Portuguese, or Spanish.
Additionally, it features a file-based preset system, presets 'freezer' for safe recall, and an option to copy/paste the current state using the system clipboard.
Other free lofi plugins don't have that, that's for sure.
Krush differentiates itself from other free plugins (especially if it is a bit crusher) with its trio of distortion flavors and resonant multi-mode filter.
Its modulation section and handy bonus features such as the modulation amount display on the knobs and a noise generator to further enhance its capabilities.
This impressive plugin also includes 25 presets for quick access to various distortion sounds.
Standout Features:

Combination of bit crushing & downsampling algorithms
Analog-modeled resonant filters
Intuitive and resizable interface
Versatile modulation section
Trio of distortion flavors
One of the best free lofi plugins
#10. Love-Fi 2 Lite by Quiet Music: Top Pick for Ambient Sounds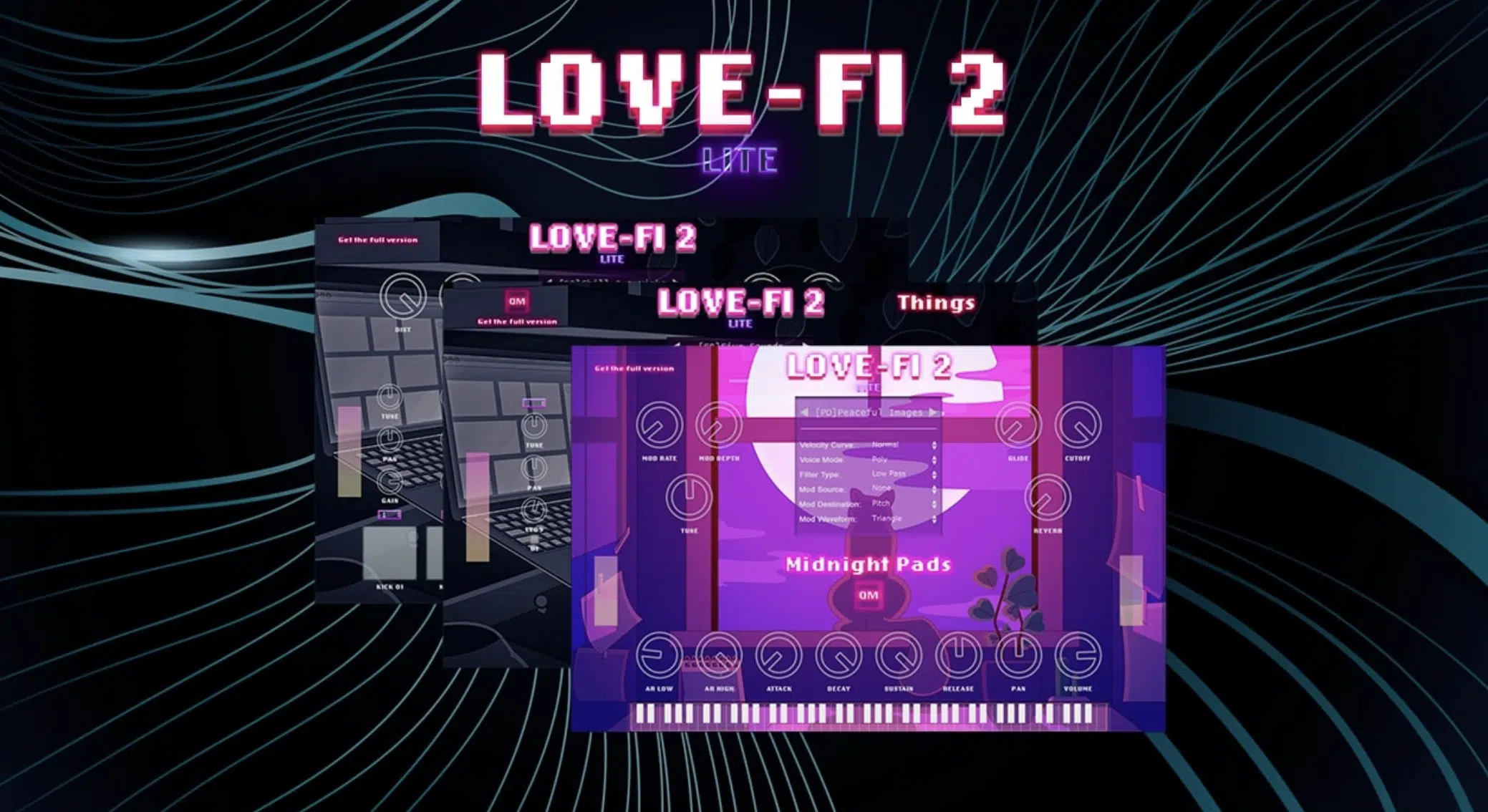 Quiet Music's Love-Fi 2 Lite is an excellent free VST/VST3/AU instrument.
Specifically designed for the creation and production of Lo-Fi beats, ChillWave, Chillhop, or Lo-Fi Ambient music, it delivers a warm, vintage sound that enhances the character of your tracks.
Love-Fi 2 Lite is a streamlined version of the full Love-Fi 2 plugin.
It offers a handpicked selection of 22 fully functional presets from the larger suite's modules:
These presets comprise a variety of pads, keys, basses, drums, and field recordings 一  providing a diverse palette of sounds that cater to different music production needs.
However, its features transcend way beyond mere presets…
Love-Fi 2 Lite includes 4 MIDI files, which can help inspire your compositions or serve as a basis for exploration.
This lofi VST plugin also features an ASDR envelope and LFO modulation.
These modulation options enable you to shape and mold your sound to your liking, adding movement and complexity to your tracks.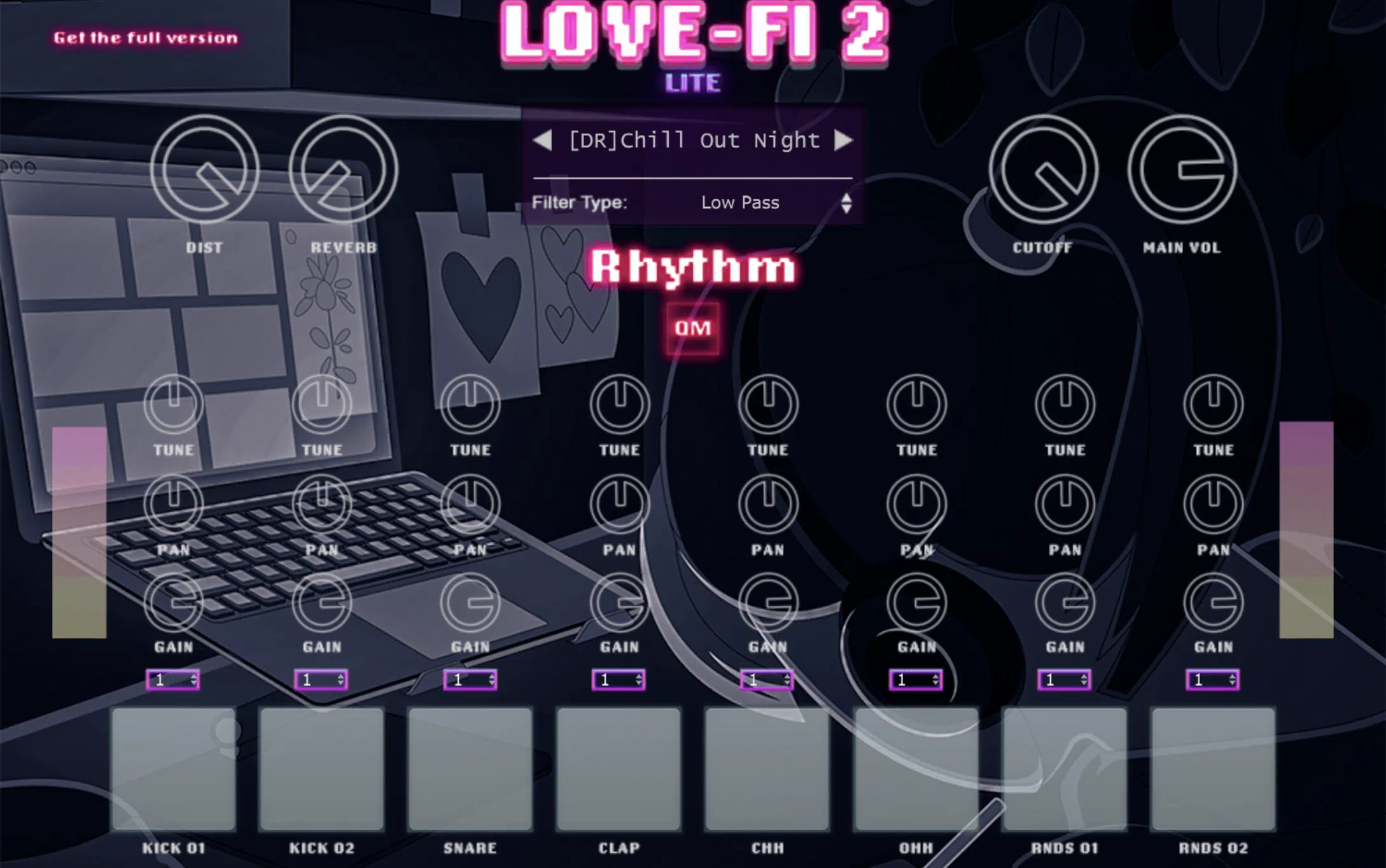 The interface of Love-Fi 2 Lite, unlike other lofi VST plugins, is designed to be easy to use and friendly.
It allows both beginners and more experienced users to dive right in and start creating.
Moreover, the plugin is 100% royalty-free.
This ensures that you can use the sounds in any of your commercial music productions without worrying about licensing fees or restrictions.
The Love-Fi 2 Lite plugin is quite compact (with a size of 400 MB) which makes it a lightweight addition to your plugin library.
Despite its small size, this dedicated plugin delivers rich, textured, and characterful sounds.
It's truly an excellent choice for anyone looking to produce lo-fi beats, ChillWave, Chillhop, or Lo-Fi Ambient music.
Standout Features:

22 presets of pads, keys, basses, drums & field recordings
ASDR envelope and LFO modulation for sound shaping
User-friendly interface that's great for beginners and professionals
100% Royalty-free for unrestricted use in commercial productions
Compact size of 400 MB for a lightweight addition to your plugin library
Most versatile plugins & free lofi plugins can't compare
#11. Mel-Lofi by Audiolatry: Best for Mellotron Inspired Sounds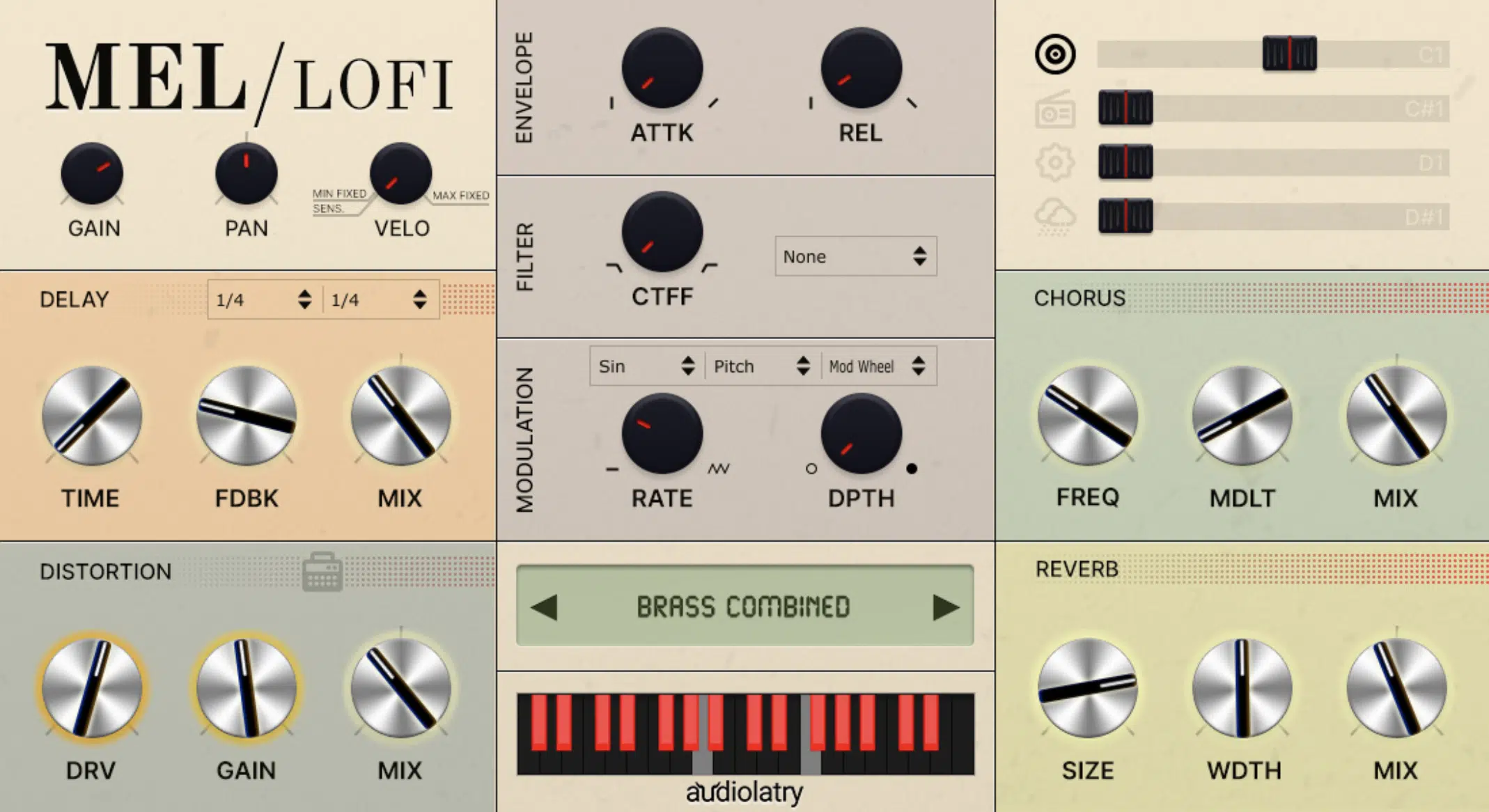 Mel-Lofi by Audiolatry is a free virtual instrument plugin (ROMpler) that's based on the Mellotron multi-samples recorded by Taijiguy and includes 1 "invented" preset.
Available for Windows and macOS, it offers a total of 24 presets spread across 5 main instrument categories.
The samples have been slightly edited and looped for optimal playability, but the rough, lo-fi sound of the original Mellotron has been preserved.
This free plugin also features 4 original effect layers:
Vinyl
Radio noise
Mechanical belt noise
Rain
Each contain its very own ON/OFF buttons and adjustable volume sliders.
Mel-Lofi's interface is simple and user-friendly, complete with:
Global volume & pan
Velocity knob
Attack/decay envelope
Cutoff filter
Modulation section
Effects such as delay, chorus, distortion with cabinet, and reverb
This plugin is ideal for Lo-Fi Hip Hop, Ambient, Chillout, Pop, EDM, and other similar styles.
Standout Features: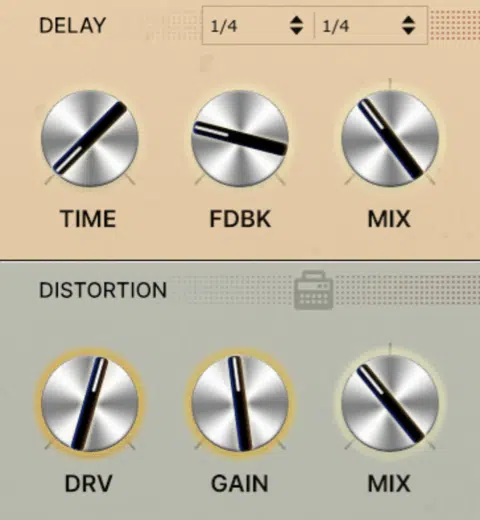 Mellotron-based multi-samples
24 multi-sampled presets
4 additional FX layers for added texture and character
Comprehensive modulation section with a cutoff for low-pass/high-pass filters
Variety of effects, including delay, chorus, distortion, and reverb
User-friendly interface with an emphasis on easy sound design
816 MB extracted size / 695 MB download size for rich, detailed sounds
Free Lofi Plugins: Final Thoughts
As we wrap up this extensive journey through the best free lofi plugins of 2023, it's clear that these top picks offer an impressive range of options to help you shape your tracks.
From analog emulations to granular manipulations, the creative potential is vast.
It will help you, no matter what level you're at, to achieve that timeless, classic lo fi sound.
Whether you're just stepping into the lo-fi genre or looking to expand your existing arsenal of tools, each of these plugins offers a unique spin on the lo-fi aesthetic.
Remember, while we have featured some of the best in the business, there's a whole world of more lo fi plugins out there waiting to be explored.
These versatile plugins not only encapsulate the essence of the lo-fi genre but also extend their functionality beyond 一 making them suitable for various styles and applications.
They will enable you to inject a touch of nostalgia and warmth into modern productions, blur the boundaries between genres, and create sounds that resonate on an emotional level.
As we close, we encourage you to experiment, combine, and manipulate these plugins to create something that's uniquely yours.
The right lo-fi effect can transform a simple chord progression or melody into a compelling sonic landscape.
In the ever-evolving world of music production, these best lofi VST plugins can help you produce chart-topping hits in no time.
Plus, as an added bonus, if these aren't enough free plugins for you, we've got a list of the best free VST plugins (all categories), we've got you covered.
And yes, they're completely different from the ones on this list.
Until next time…